'Only rice and fermented veggies': Mayday's Beijing concert organiser slammed for providing volunteers with miserable lunchboxes
Last year, Taiwanese band Mayday was accused of making extras in their music video stand in the rain for hours. 
And now, the organiser for their Beijing concerts is drawing flak for providing miserable lunchboxes for their volunteers.
It begs us to question why the band keeps getting plagued by such manpower issues.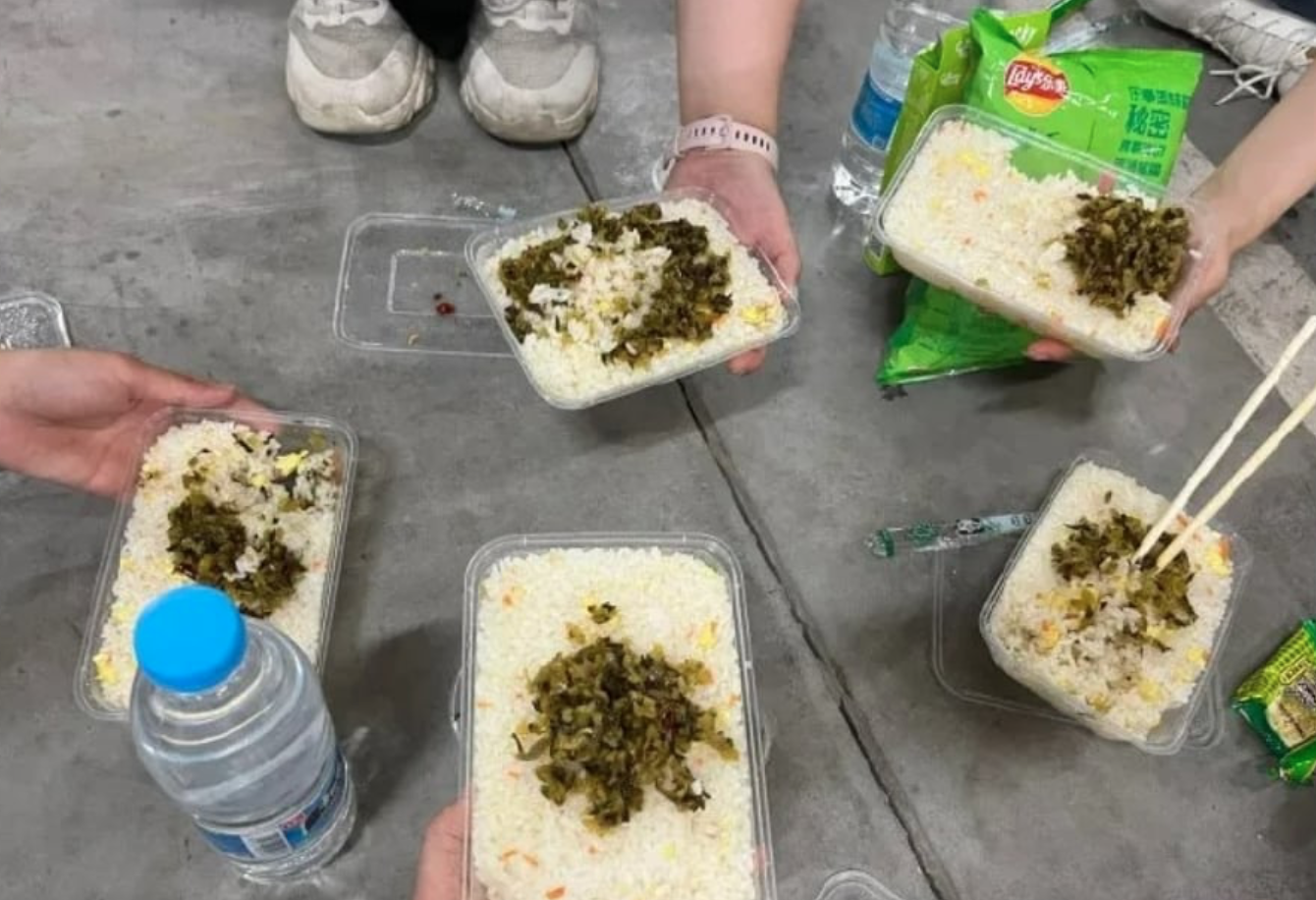 These were the lunchboxes prepared for the volunteers
Last Sunday (May 28), a netizen shared a post titled "The lunch provided for the volunteers at the Bird Nest Stadium should be considered an act of bullying".
The netizen first said they actually only applied to be a volunteer after failing to get tickets to Mayday's concert.

What they did not expect was to return home after a whole day of work with a sore throat and feet full of blisters. 

The netizen then shared multiple pics of the lunchboxes, which consisted of "only rice and fermented vegetables". 
What's worse was that the volunteers were forced to gobble up the unappetising meals within 10 minutes.
"All of us just sat on the floor [to eat]. We were so hungry in the afternoon. [I] Just want to share this in hopes that the Bird's Nest [concert organisers] can treat volunteers like humans and improve their catering standards as well as organisational skills in the future," wrote the netizen. 
The volunteers had their meals sitting on the floor
However, another netizen shared that her friend, who also volunteered at Mayday's concert at the Bird Nest, received completely different treatment. 
"Not only did they have a 100 yuan (S$19) meal allowance every day, they were even served Yoshinoya lunchboxes. The volunteers could also watch the concert from the front rows. I was so jealous. Are there different organisers for different volunteers?" asked this netizen.
Mayday's fans have urged the public to not put the blame on the band, emphasising that the concert venue was handled by external partners Hua Le Fei Fan and Gehua Times Bridge Human Resource Management. 
Mayday's record label B'in Music has also responded to the incident. 
"The volunteers were not hired by the main concert organiser and B'in Music," they said.
Photos: sinchew