Oscar-Nominated S'porean Sound Editor Ai-Ling Lee On The Art Of Making Noise For First Man
Turns out it isn't easy to create the sound of silence in First Man.
If you think actor Chin Han is the only Singaporean working in Hollywood, then guess again. Meet Ai-Ling Lee, and she's the most hardworking Singaporean in Hollywood no one has heard of. But you've definitely heard her works before.
You see, Lee is the sound editor and audio engineer who's worked on over 75 movies, including Transformers: Dark of the Moon, Maze Runner, and Deadpool. Those ear-waxing melting metal-on-metal clangs and exciting bullet whizzes you hear on the soundtrack? Lee has a hand in them, thank you very much.
Lee, who has a diploma from the now-defunct School of Audio Engineering in Singapore, moved to LA in 1998 when she was 19. In 2017, she made Oscar history when she became the first Asian woman to be nominated for sound editing for Damien Chazelle's musical tribute La La Land.
She and collaborator Mildred Iatrou Morgan also became the first all-woman sound editing duo to be nominated in that category. Lee was also nominated for sound mixing. Had she won the latter, she would've become only the second Asian winner in that group after Slumdog Millionaire's Resul Pookutty.
(In case you're wondering, what's the difference between sound editing and sound mixing? The sound editor puts together all the movie's audio elements, including dialogue, sound effects, and music. The sound mixer decides how the audience hears these elements in the movie. Think of the editor as the composer of a symphony, and the mixer the conductor.)
Sadly, Lee lost out to the sonic conjurers of Arrival (Best Sound Editing) and Hacksaw Ridge (Best Sound Mixing). But history is still waiting to be made when she's back in the Oscar sweepstakes, this time with First Man, the biopic of astronaut Neil Armstrong (Ryan Gosling), the first man to walk on the moon. The movie is also up for visual effects and production design.
When 8 DAYS spoke to Lee, she was "close to getting everything ready" for the Oscar ceremony at the Dolby Theatre. "I think this time around I'm a bit calmer," says the 39-year-old LA-based Lee whose parents still live in Singapore. She was last here a year ago for Chinese New Year.
Here, Lee tells us more about working with Chazelle's on First Man, the art of making silence, and how her work is affected by the Netflix effect. Warning: Spoiler alert!
8 DAYS: Congrats on the Oscar nominations! First Man is your second film with Damien Chazelle; your first collaboration, La La Land, earned you two nominations for Best Sound Editing and Best Sound Mixing. How did those nods affect your career?
AI-LING LEE: It's nice to be mentioned sometimes as [someone who's] Oscar-nominated, but to get more work, it's more often based on what films I have worked on that the other filmmakers liked.
What was the experience like working with Damien again on First Man?
We were fortunate enough that he invited me and Mildred Iatrou Morgan to work on First Man. During pre-production, after reading the script, I checked in with Damien to see if he had any sound references for the film.
On La La Land, he cited some movies — Boogie Nights and Mean Streets — that inspired him [sound-wise]. On First Man, because he wanted space travel to be dangerous and claustrophobic, he mentioned [the 1981 WWII submarine thriller] Das Boot.
He also wanted the sound to be immersive and visceral like the one heard in Saving Private Ryan. He also wanted the sound mix to be intimate and has a feeling of cinema vérité, like in Terrence Malick's The Thin Red Line. None of them were space-related films.
In our early conversations, he wanted space itself to have this lonely and chilling feeling. He had an animatic [animated storyboard] of the cockpit sequences. It had sound in there and that gave us a good idea of how these scenes were going to be shot, edited, and the kind of sound palette he was looking for.
All that information was important to make sure we were going in the right direction. Having composer Justin Hurwitz working on the animatic also gave us a good idea of how we should craft the sound mix so that it can blend seamlessly with the music.
One of the breathtaking moments is where Neil Armstrong exits the lunar lander and is greeted by this wall of silence. Was it hard to achieve that effect?
For the big moment when they landed on the moon, we decided to stay completely soundless for a period of time. We wanted it to have as much impact as it possibly can. The difficulty was figuring out when to get into and out of the silence.
After Neil and Buzz [Aldrin, played by Corey Stoll] suited up, they have trouble opening the hatch door of the lunar lander. Based on our research, that had something to do with the air pressure difference between the lunar lander and the moon.
So when they finally open up the hatch door, there is this suction sound. As the camera zooms out into the moon, we hear this sudden crescendo of air rushing out. That quickly builds up to a loud moment, for a quick second, and then immediately drops into complete silence.
I think the sense of aural dynamics makes the silence deafening. Damien called this the Wizard of Oz moment. He wanted to surprise the audience and overwhelm them with this massive sensory overload.
The pure silence gives you this suffocating feeling and as it goes along, it becomes very calming, lonely, and anticipatory. The tricky part is getting out of that complete silence. We didn't want to suddenly take the audience out of it. We wanted to introduce it back from Neil's perspective.
From our research, like talking to former Apollo astronaut Jim Lovell, I found out how it sounded from inside the space suit. So we start by introducing the sound of his breathing, which was an air hiss created by the airflow in the suit's life-support system. And from there, it segues to Neil's famous dialogue on the moon.
In the movie, Neil drops his late daughter Karen's bracelet into a crater. No one knows if he really did that for real. What's your take?
No one knows for sure. But the writer [Josh Singer] wrote that in because, according to the log, Neil did go on a side excursion that wasn't part of the plan. All of these astronauts brought their personal kits and memorabilia to leave behind on the moon.
Everyone had a log but Neil, being such a private person, his log was never really found. [Singer] interviewed Neil's family — his wife and his kids — and his biographer, James R Hansen, and they weren't too sure what was in his log either.
I think Neil did drop something of Karen's. I don't know if he really dropped the bracelet. Hopefully, he did drop something of hers or something from the family on the moon.
Of all the movies you've worked on so far, what are the easiest and hardest?
I'm not sure if there's an easy one. But the most challenging one for me is Wild, an atmospheric drama directed by Jean-Marc Vallee. It has so many moments for the sound to put the audience inside the mind of [protagonist] Cheryl Strayed [played by Reese Witherspoon], taking you between the past and the present, where what you hear is not really what you see sometimes. It also involves manipulating natural sounds to add tension or to play together with the music in her head.
For an action film, the most challenging one I did was First Man. Sound is relied on to tell a lot of the narrative in the cockpit sequences. We can only see what the astronauts see, often not showing what is happening outside the spacecraft. Sound is used to show not just what you see but what we wanted you to feel, whether it's using authentic sounds we recorded or from the archives to using abstract sounds like animal vocals. In all of these sequences, sound is also used to keep up the energy and build intensity, sometimes without relying on music.
These days people watch movies on Netflix, using mobile devices which aren't necessarily the best place for users to fully appreciate the nuances in your work. Do you feel slighted by that?
I feel it's kinda similar for some cinematographers. For me, the ultimate way to experience a film is going to a cinema. Nothing beats having a community experience of seeing a film together — to be absorbed and to get lost in a world in a cinema.
Streaming is the new way to go. Some of these Netflix films [are mixed] for home entertainment system in mind. Even though I have not worked on them yet, I have talked to people who have worked on them.
When they do the sound mix, they would try to final-mix it for a home-theatre setting. They mixed the movie in the way that best presents it in that environment. So it is still good. As long as it's not watched on an iPhone. I guess we just have to adapt to the shifting trends, but I would encourage people to watch a movie in a cinema.
You're surrounded by manufactured sound all day. What's the most relaxing natural sound to decompress to?
The quietness and silence away from the city. [You can get that] at a hiking trail or up in the hills.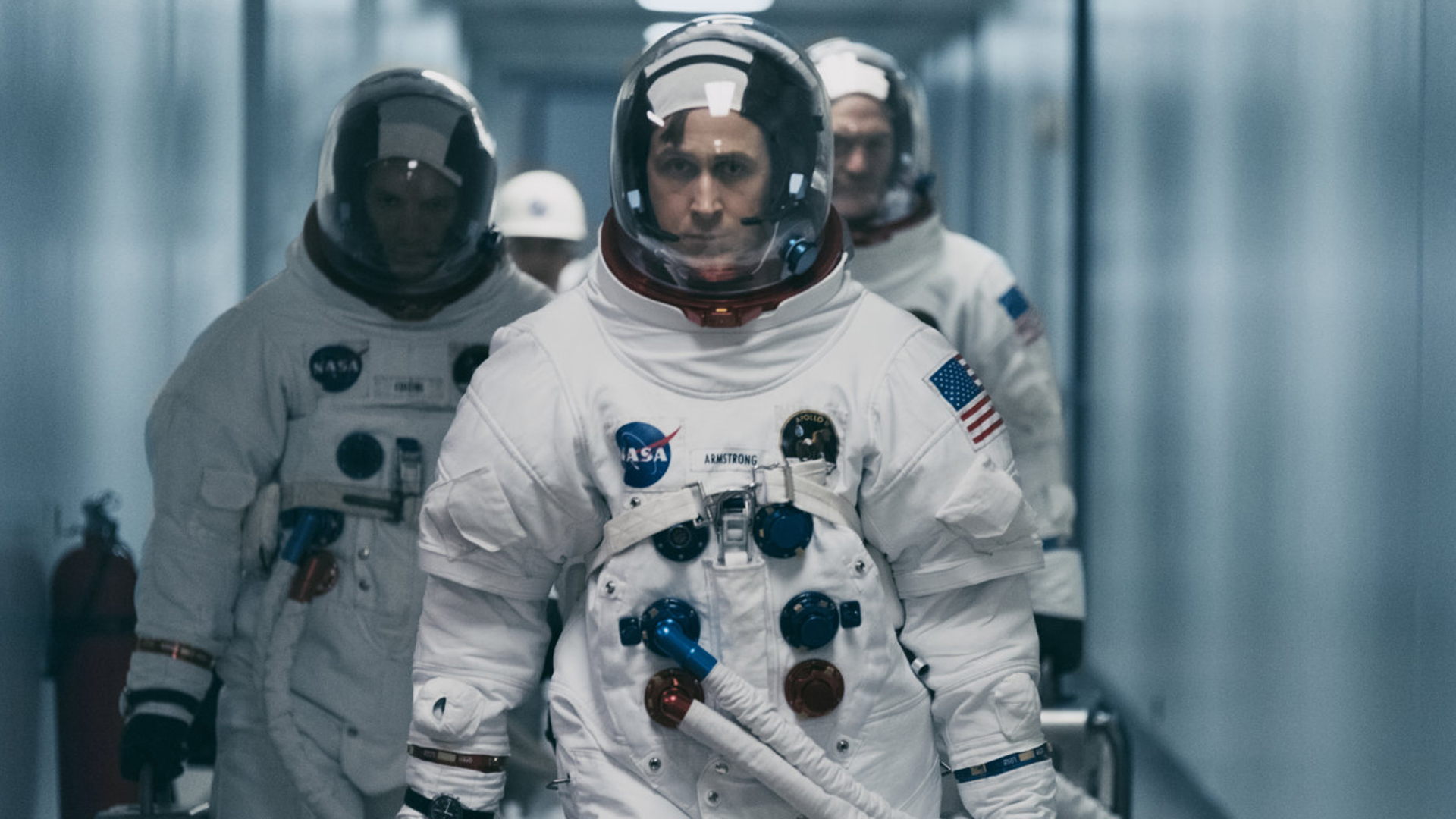 Blast off: Because there wasn't any good quality archival sound of the Saturn V launch, Lee recreated the blast of the "world's most powerful rocket" by recording SpaceX Falcon Heavy's maiden launch at Kennedy Space Centre as well as animal vocals like snake hisses and lion roars.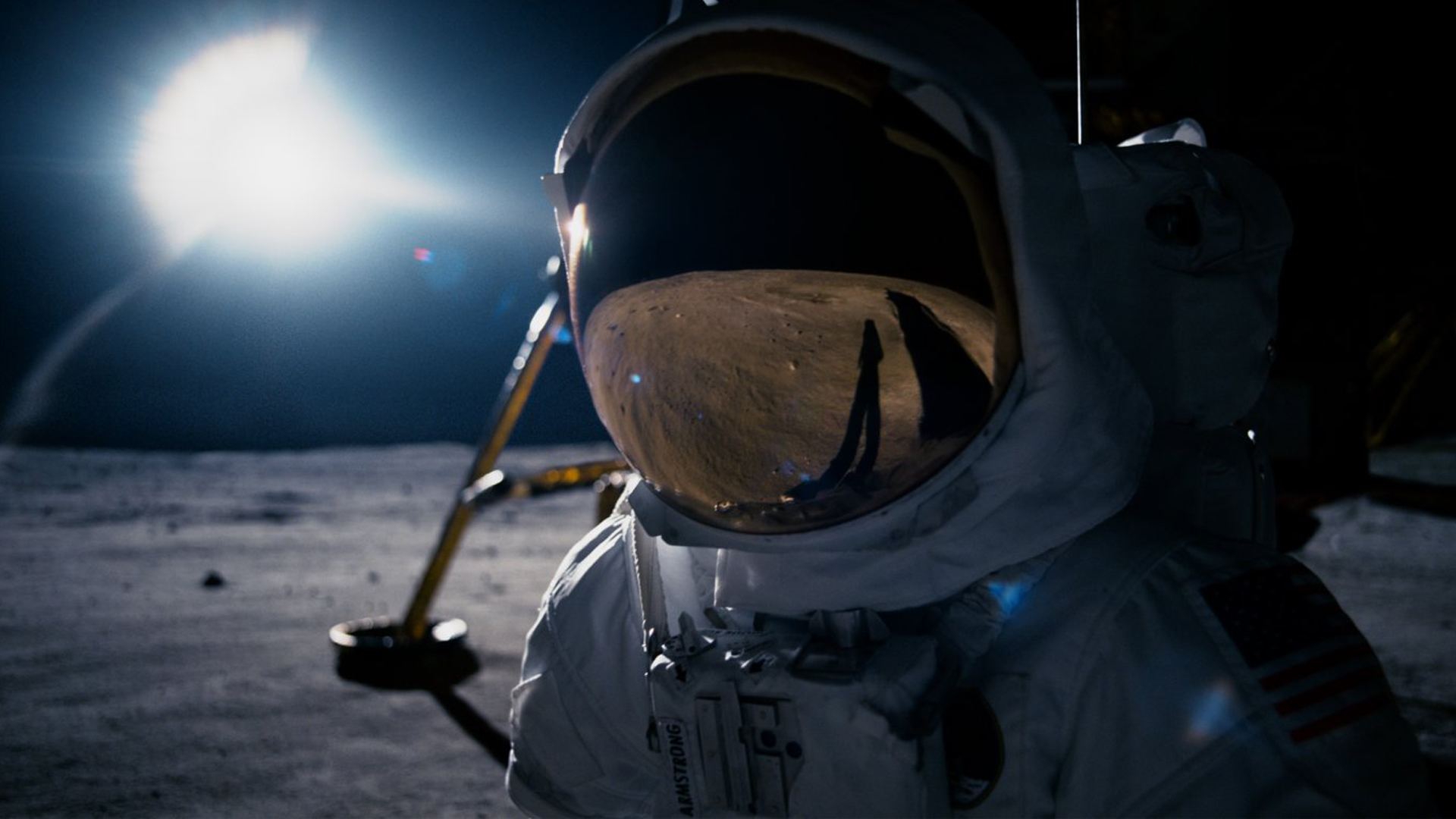 Enjoy the silence: To recreate the air hiss in the astronauts' spacesuits, Lee and her colleagues recorded the breathing sound from the life-support system and the actual bubble helmet former astronaut John Young wore for the Apollo 10 mission.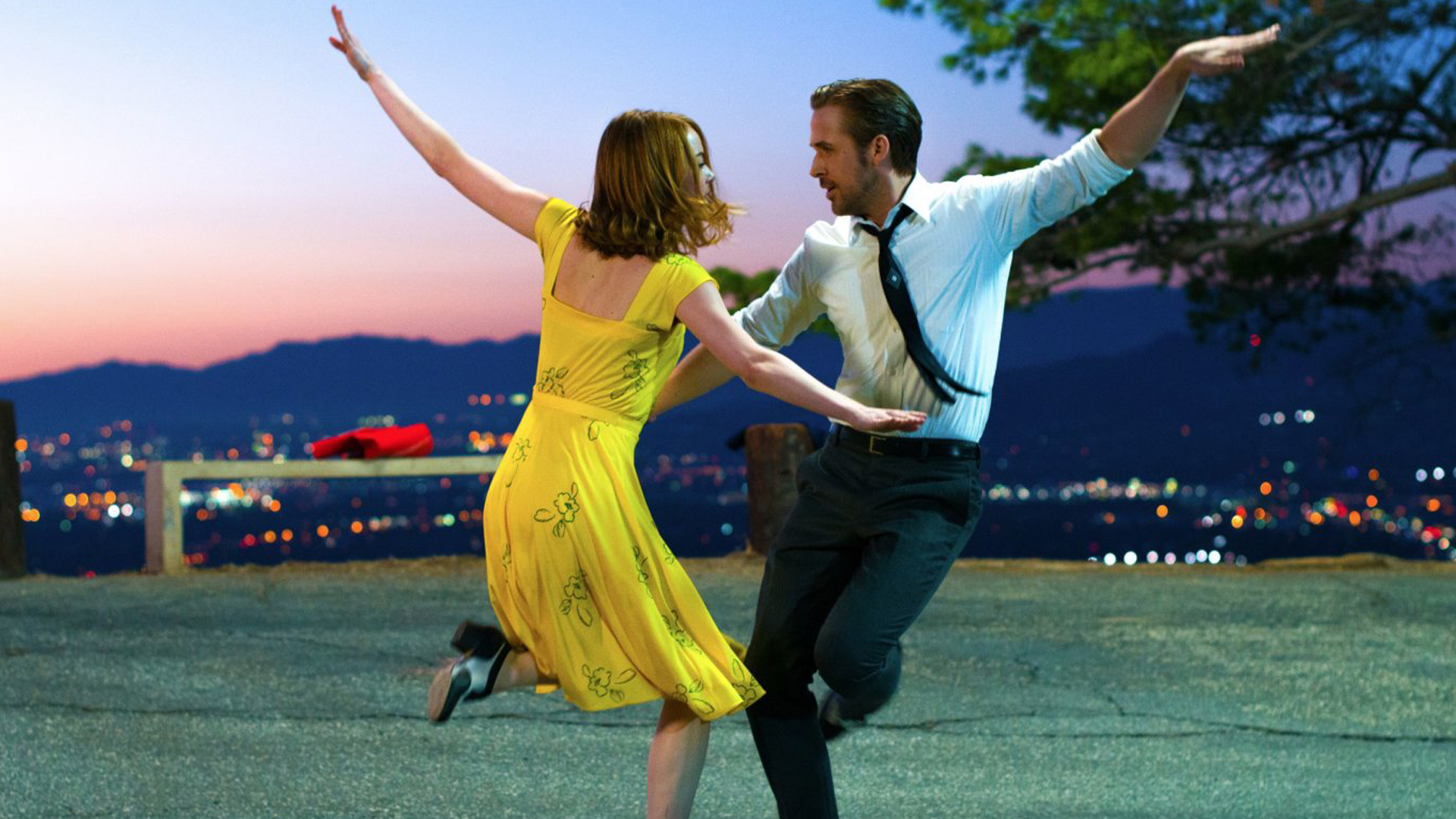 West Coast Story: Lee became the first Asian woman to be nominated for Best Sound Editing for 2016's La La Land. (She was also nominated for Best Sound Mixing.) Lee and Mildred Iatrou Morgan were also the first all-female duo to be nominated in that category.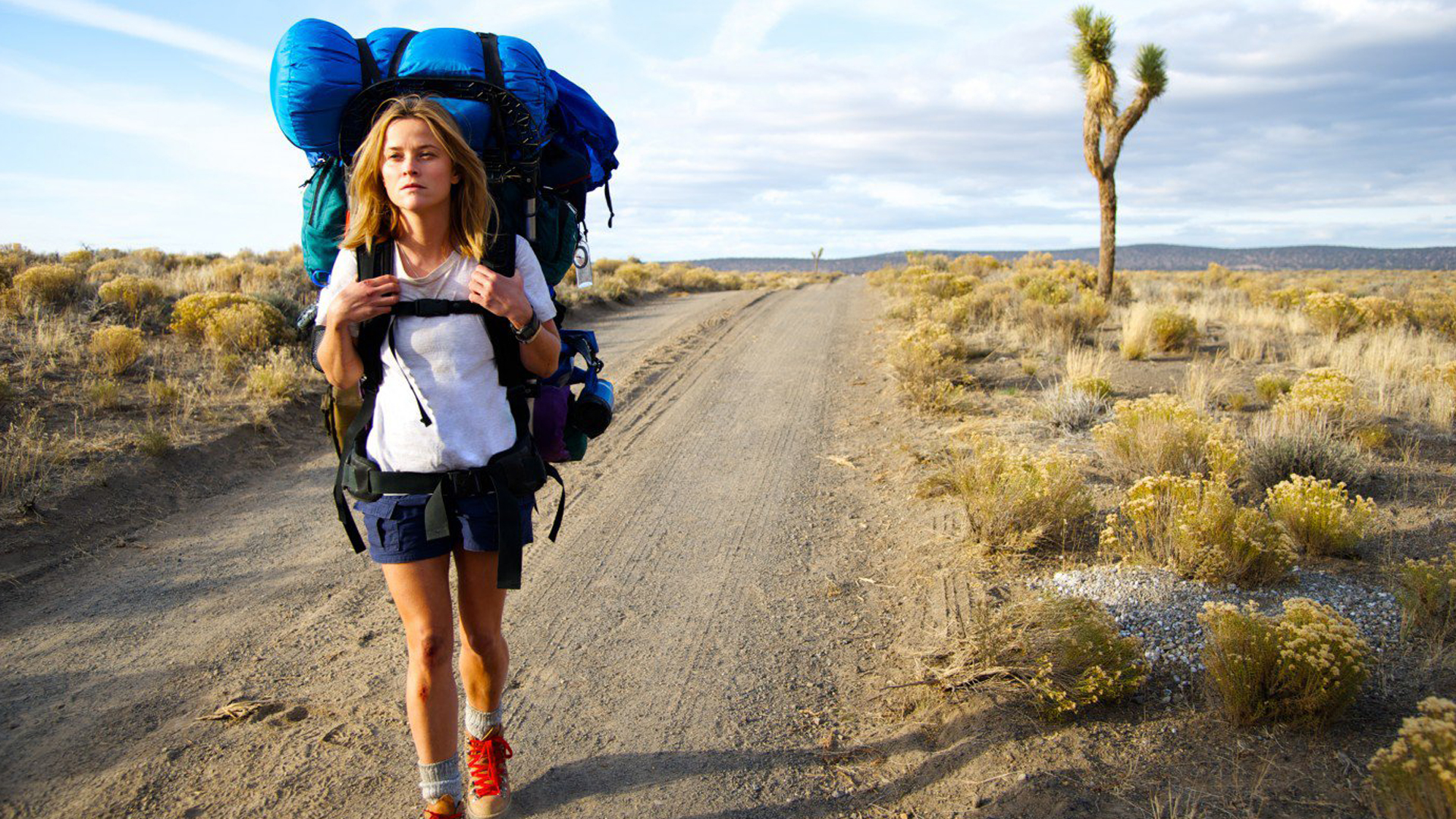 Walk on the wild side: Lee also worked on 2014's Wild, starring Reese Witherspoon. "It has so many moments for the sound to put the audience inside the mind of the protagonist, taking you between the past and present," says Lee, "where what you hear is not really what you see sometimes."
First Man (PG13) is available on iTunes and Singtel TV VOD. There is no Oscarcast here this year but you can catch E! Live From The Red Carpet: Oscars 2019 on Feb 25, 6am on E! Entertainment (Singtel TV Ch 328 & StarHub Ch 441).
Photos: UIP, 20th Century Fox, Lionsgate