Photos Of Dee Hsu's 14-Year-Old Daughter Looking Pretty At Fencing Competition Go Viral
The teen has been dubbed this generation's "fencing goddess".
Taiwanese host Dee Hsu, 44, and her husband of 17 years, Mike Hsu, have three daughters together, Elly, 16, Lily, 14, and Alice, 10.
The girls have been in the spotlight since a young age, thanks to their frequent appearances on their very popular and very outspoken mum's social media.
Elly has carved out a career as a model, while Lily looks set to join her older sister in modelling. The youngest, Alice, on the other hand, is known for taking after her mum's brazen personality.
Dee and her daughters, Elly (top left), Alice (bottom left) and Lily
On July 26, Lily went on Instagram to share pics of herself at a fencing competition.
Lily could be seen in her fencing suit, mask in one hand and her weapon, the sabre, in the other.
She looked poised and ready for battle, a fact not lost on netizens who quickly dubbed her the "new generation fencing goddess". 
One fan also wrote: "She has clearly inherited her mum's good genes."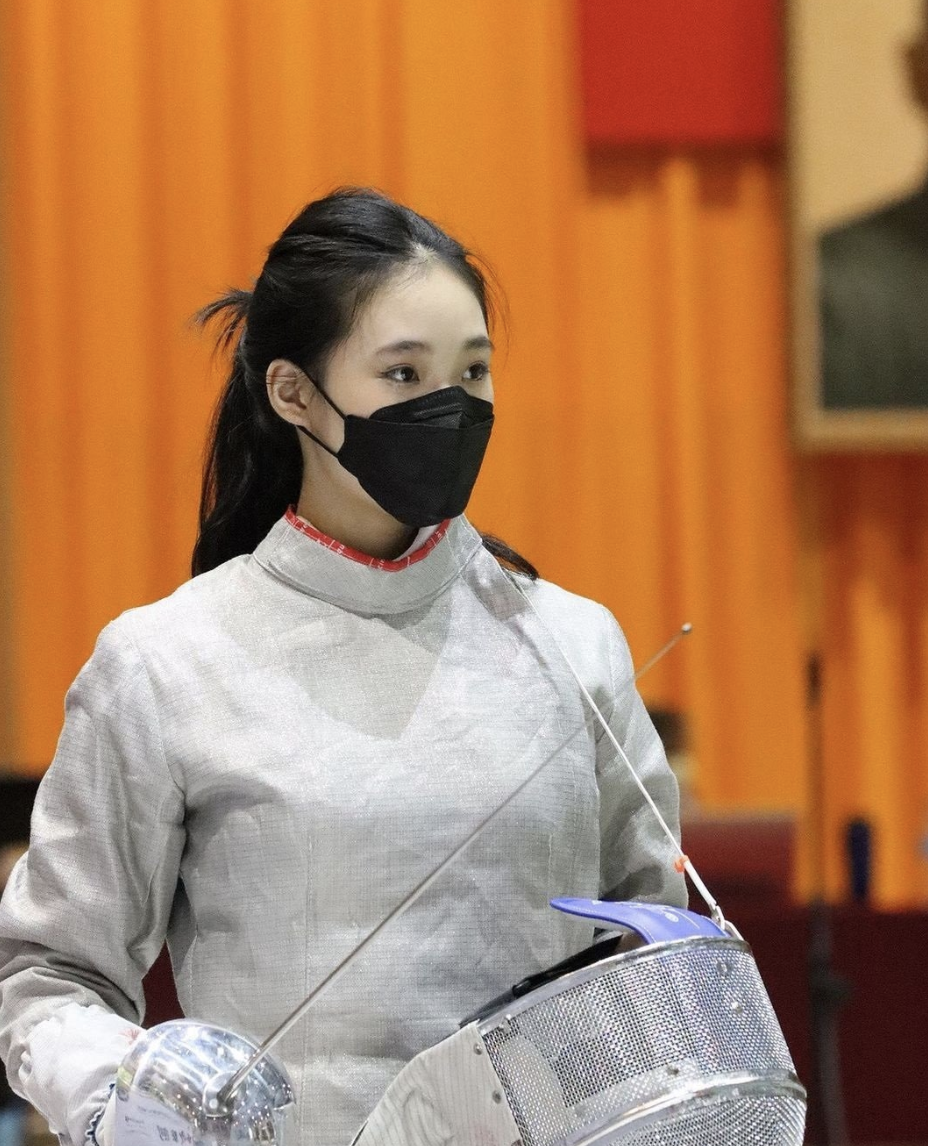 This generation's fencing goddess?
When asked about her daughter's interest in the sport, Dee said: "One day, Lily told me that she wanted to learn fencing. Of course I was supportive. It's a very good sport which also looks very cool."
And for those wondering, no, Lily was not inspired to take up the sport after watching popular Korean drama, Twenty-Five Twenty-One, in which Kim Tae-Ri plays a fencer.
The 14-year-old has full support from her mum to pursue her interests.
Photos: Chinapress, Lily Hsu/ Instagram