Pics Of Jerry Yan, 45, Dressed Up As Meteor Garden's Dao Ming Si Go Viral
The role propelled him to fame 21 years ago.
Taiwanese star Jerry Yan recently reprised the role that catapulted him to stardom 21 years ago. Well, sort of.
The 45-year-old was spotted filming Chinese variety show The Detectives' Adventure while dressed in character as cocky rich kid Dao Ming Si from 2001 idol drama Meteor Garden, complete with his iconic wavy quiff and red bandana.
Alongside him were his fellow "F4" members made up of stars like Chinese singer Hua Chenyu, who judging from the hair, we're guessing is supposed to be Vic Chou?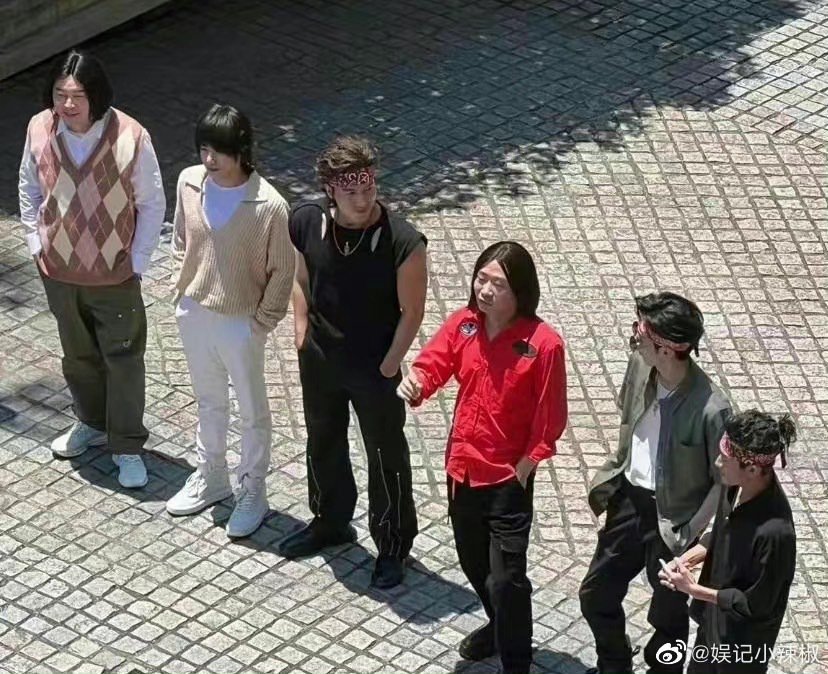 Jerry with Hua Chenyu (in beige) and his other "F4" bandmates.
The OG F4: (From left:) Ken Chu, Jerry, Vanness Wu, and Vic in 2001
And of course you can't have a Meteor Garden reunion without Shan Chai, Dao Ming Si's object of affection.
Replacing Barbie Hsu as the feisty Shan Cai was Angelababy, who was spotted with the character's signature long, straight hair.
No sign of Shan Cai's BFF Xiao You (played by Rainie Yang), though.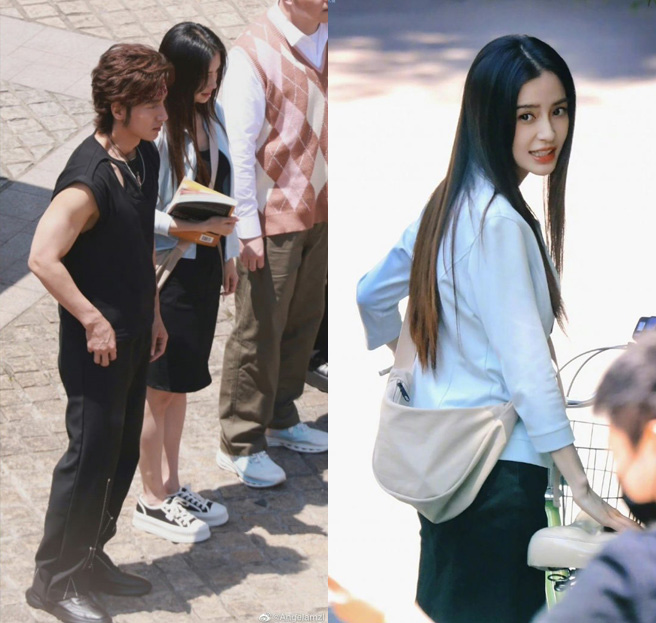 Dao Ming Si with Shan Cai aka Angelababy
While it is not known why they are dressed as the Meteor, um Gardeners, netizens were really excited by the pics, which have gone viral.
Fans could not help but swoon over Jerry, who, unlike some of his F4 bandmates who now look like "uncles", still "looks the same as he did" 21 years ago.
Following the success of Meteor Garden, Jerry went on to star in a number of well-received dramas such as The Hospital and Count Your Lucky Stars. However, he failed to find the same success with his subsequent roles.
He's been criticised for being "sticking to his Dao Ming Si image" and for only accepting roles in idol dramas.
He got his much-needed breakthrough after taking part in Chinese reality talent show Call Me By Fire last year. Though he was named one of the Top Five "most hated" participants, he has seen his popularity and fortunes surge after competing in the show.
Photos: Jerry Yan/Weibo, Angelamzl/Weibo