Pierre Png Reunited With A Primary School Friend Through A Mobile Game… But Not Before Setting "A Trap" For Him
Pierre, who stars in Mediacorp drama Home Again, is also looking for two of his classmates from St Gabriel's Primary.
Pierre, who stars in Mediacorp drama Home Again, is also looking for two of his classmates from St Gabriel's Primary. 
Ah, Chinese New Year. The season of reunion dinners, and dodging awkward questions from relatives and friends you meet once a year… and of course, the latest feel-good, family-themed Mediacorp drama.
This year, it's Home Again, which zeroes in on a family reuniting with a long-lost son, played by Desmond Tan, 35, who was abducted and forced to work as a child labourer in Thailand.
And that's not the only on-screen reunion you see in the drama. There's also Pierre Png, 48, who plays a farmer who discovers that he has a long-lost daughter (Star Search 2019 finalist Kiki Lim) after uploading his DNA to an ancestry website.
So, since reunions are obviously the main thing right here, 8days.sg couldn't help but ask Pierre if has he personally experienced a reunion with a long-lost relative or friend before?
As it turns out, the answer is yes. And it's a super hilarious story too. Read on to find out how his off-screen reunion went down.
What a reunion
8 DAYS: So have you ever reunited with a long-lost relative or friend before?
PIERRE PNG: Okay, at the top of my head right now… I mean with social media and Facebook, it's so easy to reconnect with other people. I have actually — believe it or not — reconnected with a friend through a game.

I'm playing this game called DomiNations, and we happened to be chatting within my team. It's an all-Singaporean team, and the topic was which school we used to go to in Singapore, because some of them are living in the States, some of them are living in Australia.
One of them happened to go to my primary school [St Gabriel's Primary]. Since we were all using different names [in the game], he brought it up himself and said: 'Oh you know that actor Pierre Png? I used to be in the same class as him.'
That really piqued my curiosity so I asked, 'Oh really? So lucky, you. How was he in school?'
I was digging and everything, and finally I said, 'Hey I may know someone who knows him, so why don't you leave your number, and I'll try to reconnect the two of you?'. Finally when he left his number, I texted him and I just gave it to him (laughs)
I said, 'You bloody idiot, it's me lah!'.
How did he react? Was he really taken aback?
Of course, all the vulgarities came out lah.
He was like: 'You tested me! You actually laid a trap for me and all that.' And I said: 'Yeah, thank goodness you didn't say anything bad about me.'
So it was a very good reunion. I think it was about two years ago that he came back and we caught up and it was really nice. Later on, he revealed to me that his parents actually know my parents. And not only did we reconnect, I reconnected his parents with my parents.
Wow, it's really a small world.
It really is.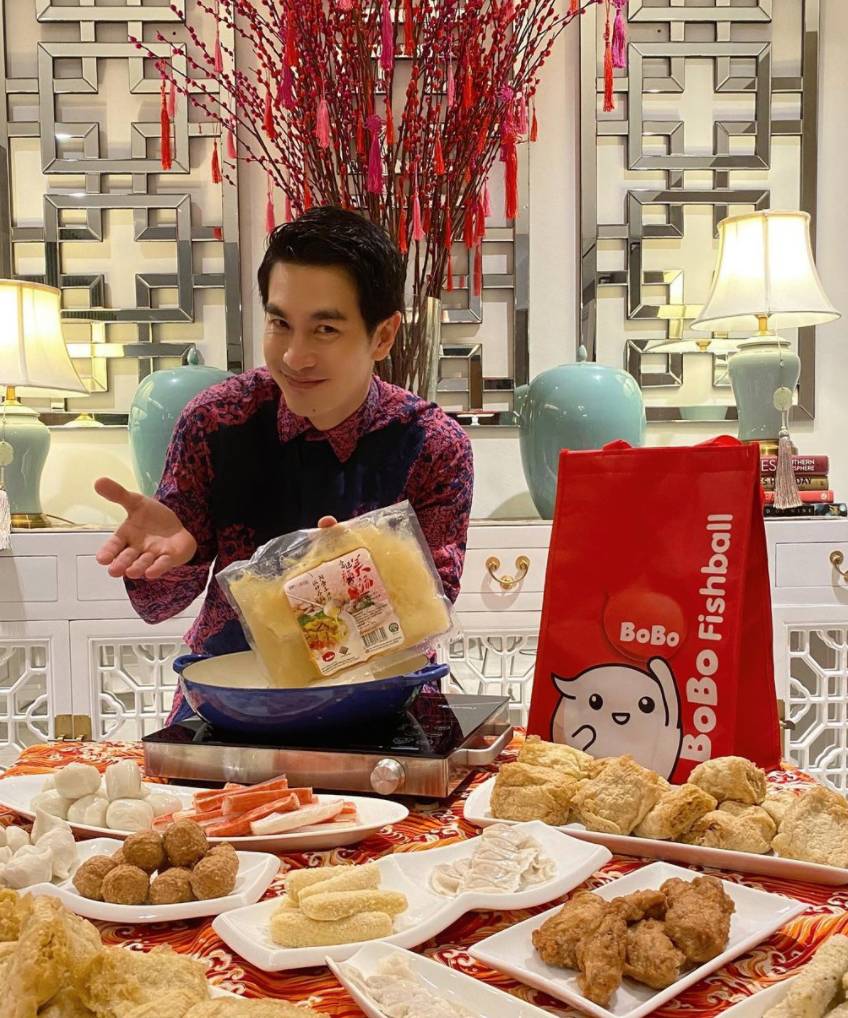 Pierre's on a hunt
Is your friend not based in Singapore?
He migrated, he's in Australia now. Then again, there are some friends whom, even with social media, and people being able to reconnect or talk through Instagram or Facebook, I've lost. And as much as I've tried to reconnect with them, some of them just have no intention to pick up from the past lah. So yeah, it suits me just fine.
On that note, is there anyone you've lost contact with that you'll like to reconnect with again?
Hmm... Wow, actually there are a few. When I was in primary school, there were some students that were from Sabah, and some that I think may have gone back to Australia.
There's this guy whose name constantly pops up in our conversations. His name is Robert Goo-dah, there's another called Keith Peirera. So if anyone reads this article and knows where these two buggers are — I call them buggers (laughs) — if you know where they are, ask them to reach out to me via Instagram.
Is that how you spell Robert's surname?
Oh I don't know (laughs). The funny thing is that I grew up with him and we were in school together but I only know how to pronounce his surname, I don't know how to spell it.
Pierre and Kiki
So about Home Again, this is your first time working with Kiki Lim and you guys have quite a lot of emotional scenes. What was it like acting opposite a newbie like her?
Yeah, quite intense scenes. Off-screen, I love her. She's a wonderful actress to work with. She's a bit crazy, and when I say that, I mean so far, she's the only actress I know that can be really happy one moment, and really sad the next moment for the scene.
But then, the next moment, she totally snaps out of character, and she can laugh, and she's okay with being scolded, being made to do the entire scene over and over. And it's very tiring for someone to cry, to put their emotions out there, and touch up their make-up and go for another take almost immediately.
So for someone as young as her and for someone as inexperienced as her, I take my hat off to her. I can tell you safely right now, I love her. I love her energy, I love her attitude, she's a very good actress in my opinion. And when I say good actress, I don't mean fake, when I say good actress, I mean she's very genuine with her emotions.
She's not someone that will... be like some people I know who only give out their emotions for their shots where it's a close-up. But she'll just give you all her energy, no matter how tired, no matter how many times she has to do the entire scene, she's a very giving actress.
Photos: Pierre Png/Instagram, The Celebrity Agency/Instagram
Home Again premieres on January 18, 9pm on Ch 8. It will also be available on demand for free on meWATCH.