Pierre Png Says Wife Andrea De Cruz, Who Had A Liver Transplant In 2002, Showed Signs of Liver Rejection After Her 2nd COVID-19 Jab
Andrea, whose health had taken "a turn for the worst" last year, is doing better now though she's not entirely in the clear just yet, says Pierre, who stars in new Mediacorp drama Home Again.
On Dec 30 IG post last year, Pierre Png, 48, revealed that his wife Andrea De Cruz's health had taken "a turn for the worst".
While he did not go into detail about what happened to Andrea, 47, he did make sure to say that they had received news that she would be okay.
For those too young to remember, Andrea's health battles made headlines back in 2002. She had suffered liver failure after taking Slim 10 slimming pills, with Pierre famously stepping up to donate part of his liver to Andrea, saving her life in the process.

Since then, Andrea has been on immunosuppressants, which prevent her body from rejecting the new liver.
When 8days.sg got the chance to speak to Pierre earlier this week about his new drama Home Again, where he plays a farmer who discovers that he has a long-lost daughter (Star Search 2019 finalist Kiki Lim) after uploading his DNA to an ancestry website, we took the opportunity to ask after Andrea's health.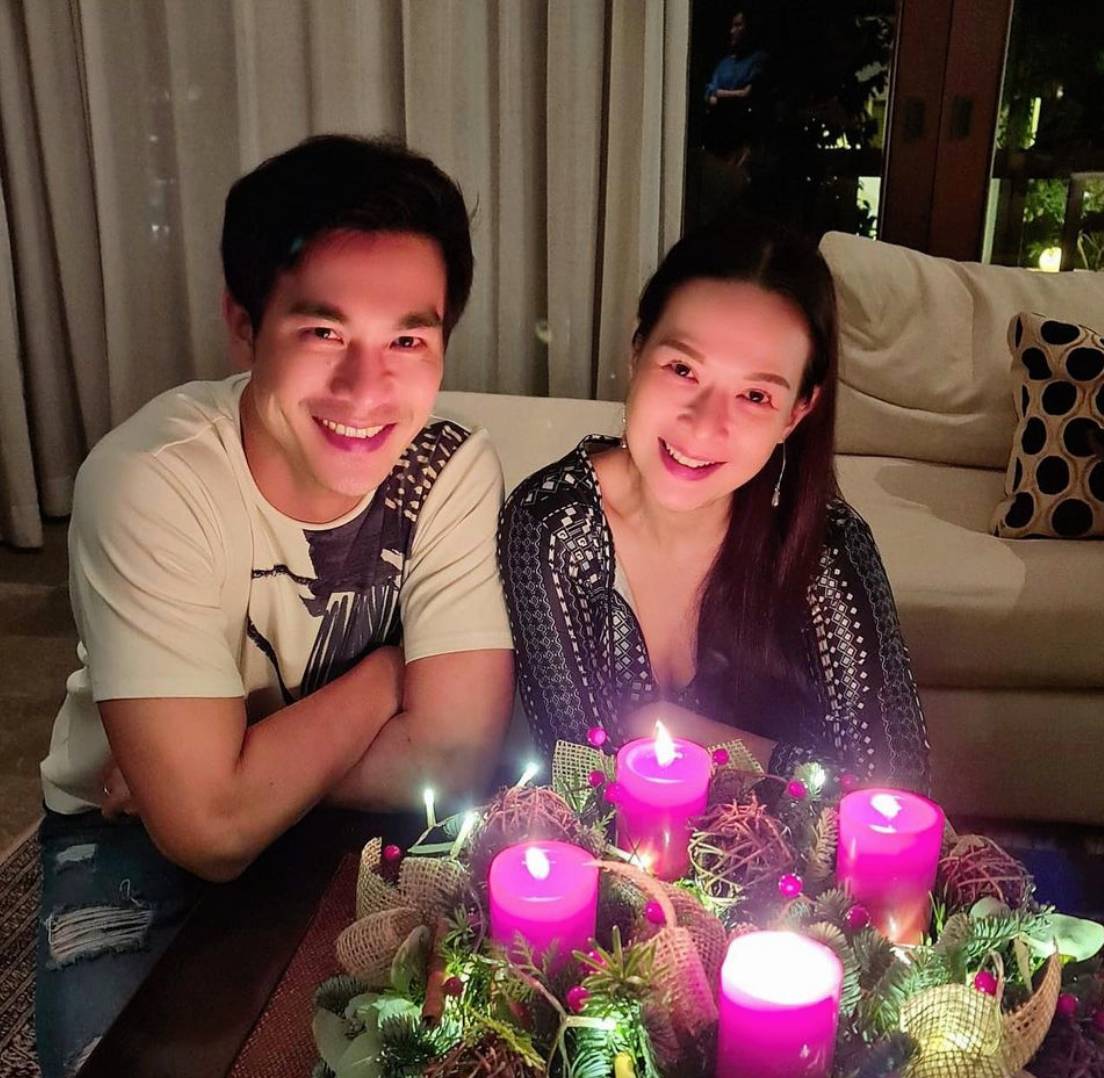 The couple rang in 2022 together at home
According to Pierre, Andrea's health scare came after she had a "not so good reaction" to her second COVID-19 jab.
Individuals who are immunocompromised are advised to get the COVID-19 vaccine only after consulting with their doctors and Pierre said Andrea had to get her second jab due to the new COVID-19 variants.
However, after getting vaccinated, Andrea started running a fever.

While that is a common side effect, it appeared as if there were something more serious going on for Andrea.
"We were worried about her, so we brought her to the clinic," Pierre said.
He added that at one point, they thought that Andrea might have contracted COVID-19 or malaria, which he called the "worst case scenario" since her symptoms and "how she got her fever" made it clear that her body was "fighting something".
"And she was cleared of both," said Pierre. "But then came the third reason she might have a fever, and it's because of a rejection of the liver. It turned out to be the worst of the three options."
As a result, Andrea had to be put on steroids, and also receive a larger dose of medication.
Andrea's doing better but she's not entirely in the clear just yet
Andrea is thankfully doing better now and she posted a photo of the two of them ringing in the New Year together at home.

However, it seems like she will have to remain on steroids for the foreseeable future.
"It doesn't look like they're going to lower the medication anytime soon... she will not be going for her booster shot, so... we don't know what to do, but as far as we're concerned, the numbers are coming down," he said.
So what are these numbers Pierre is referring to?

"When you do a liver function test, there are many things that you test for. So there used to be about five to six red markers, now we're down to two, so let's hope the steroids and the dosage of medication will help in calming down the liver," explained Pierre, adding that they are "in the midst of making sure" that Andrea's in the clear.

"Her next blood test is in about two weeks time, so we will just keep our fingers crossed," he said.
"Right now it's just me wanting to be safe, [and] wanting to take all necessary precautions. I will only be happy when all the numbers are black," he said.
Home Again premieres on January 18, 9pm on Ch 8.
It will also be available on demand for free on meWATCH from January 17.
Photos: Pierre Png/Instagram, Andrea de Cruz/Instagram