Popular Bak Chor Mee Stall Frequented By Jack Neo & Tan Chuan-Jin Relocates To Bendemeer
The hawker behind the stall MacPherson Minced Meat Noodles relocates his biz after just four months at his previous location in Woodlands. This is his fourth move in over a decade.
MacPherson Minced Meat Noodles is a bak chor mee stall that has received plaudits from food websites and publications over the years, and is known to draw queues lasting over an hour long – when its customers can find it, that is. After all, the stall has relocated four times since its current proprietor, Yap Lye Hock, 69, took over the stall from its original owner around 2009.
The stall most recently relocated from an industrial canteen in Woodlands to a coffeeshop along Opal Crescent in Bendemeer, just down the road from where it operated almost 20 years ago. MacPherson Minced Meat Noodles begins operations there on February 1.
No part of this story or photos can be reproduced without permission from 8days.sg.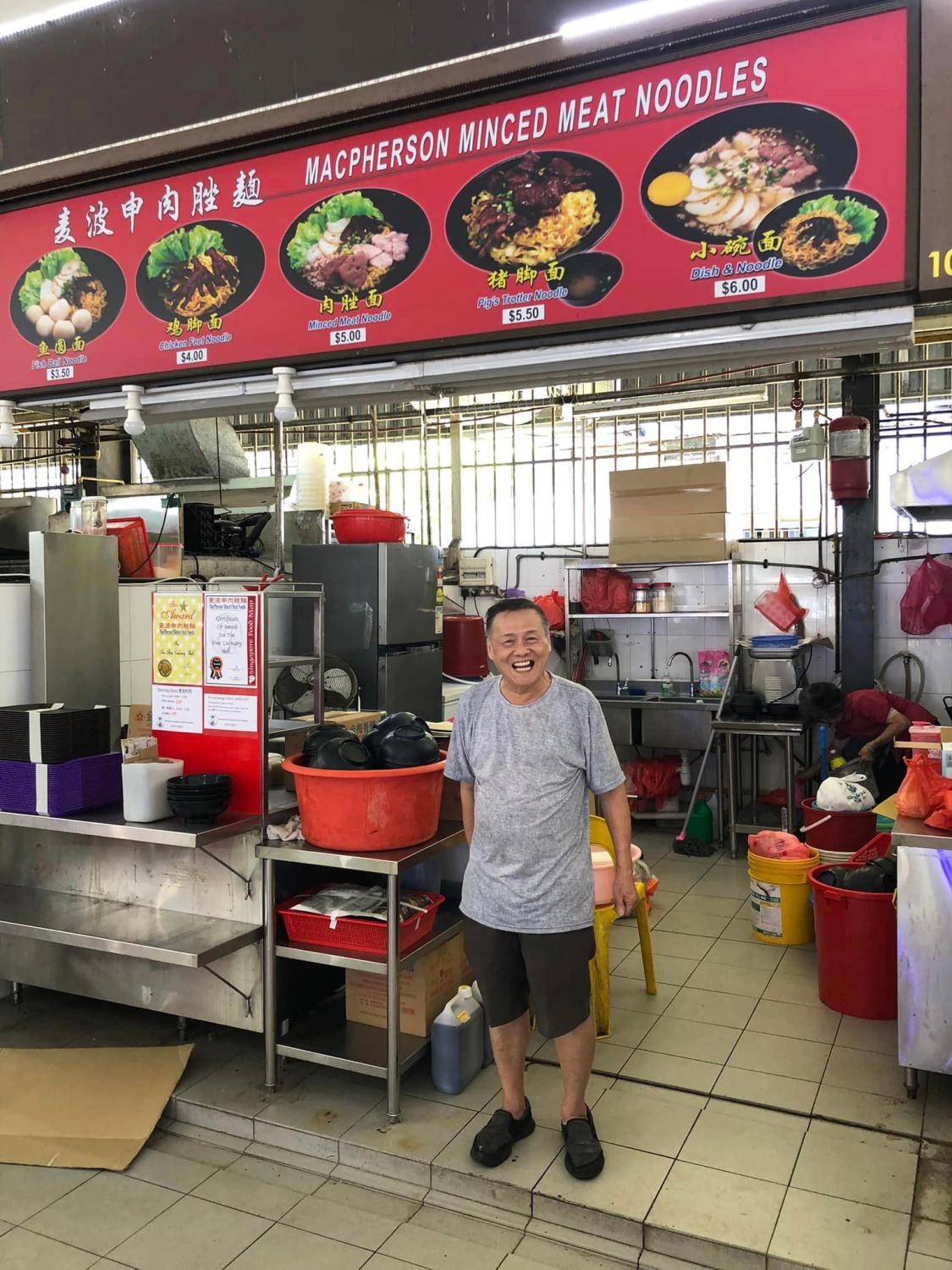 Photo:
Facebook
/Tann Benjamin
Hawker almost retired in 2016
Lye Hock tells 8days.sg that he bought over MacPherson Minced Meat Noodles from its founder and previous towkay back when it operated in its original location at Tai Thong Crescent near MacPherson Road. There, he operated the stall until 2012, before relocating to a coffeeshop at the junction of Serangoon Road and Opal Crescent.
According to a 2016 media report, he briefly considered selling off his recipe to a regular customer so that he could retire. "The deal fell through, so I continued working lor," recounts the hawker candidly.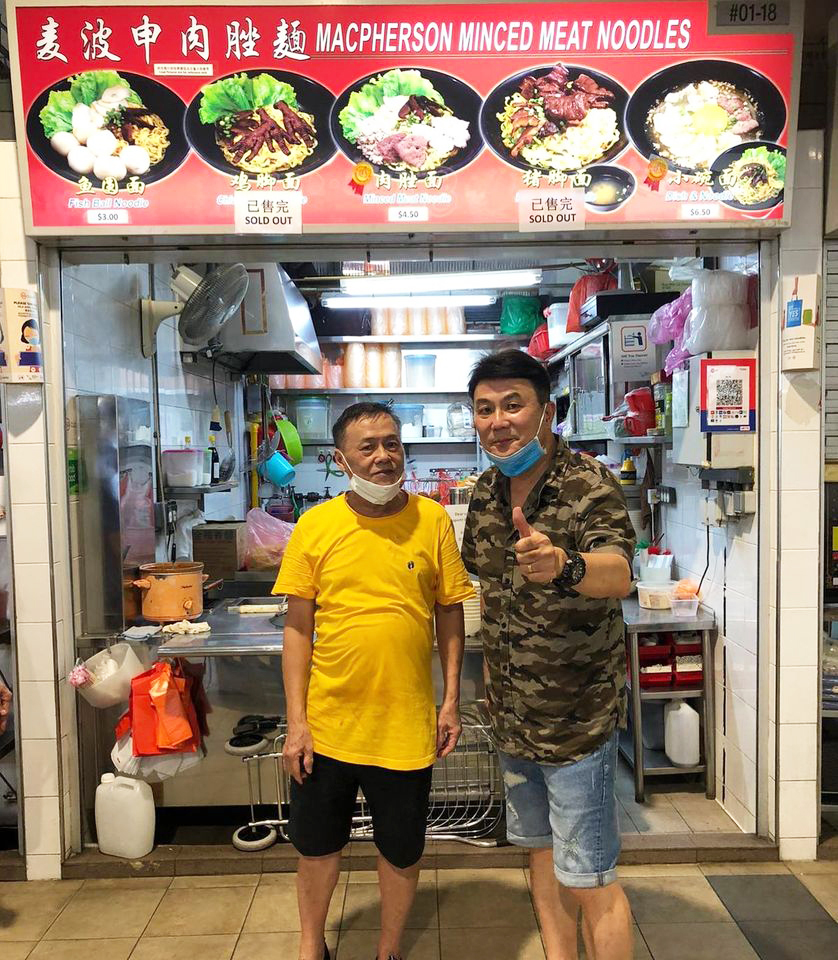 Counts Jack Neo and Tan Chuan-Jin as regulars
He eventually ended up closing shop there in 2019 when the landlord took back the stall space, reopening a year later in Marsiling Mall Hawker Centre… before closing shop again due to "rental issues" and moving his biz to an industrial canteen in Woodlands last October.
These sporadic closures – some of which lasted for more than a year – gave the hawker a taste of life as a retiree. "I couldn't find anything to do. I found it very boring. Since I can still continue the biz, I thought that I might as well keep working until I can't any longer," says the father of four daughters, all of whom have "good jobs" in the corporate world and are unwilling to join him in the hawker biz.
The hawker also wanted to keep serving his longtime fans, including The King of Musang King director and actor Jack Neo (above) and Speaker of Parliament Tan Chuan-Jin. "They both visit  quite often – alone, or sometimes with their families on weekends," says Lye Hock.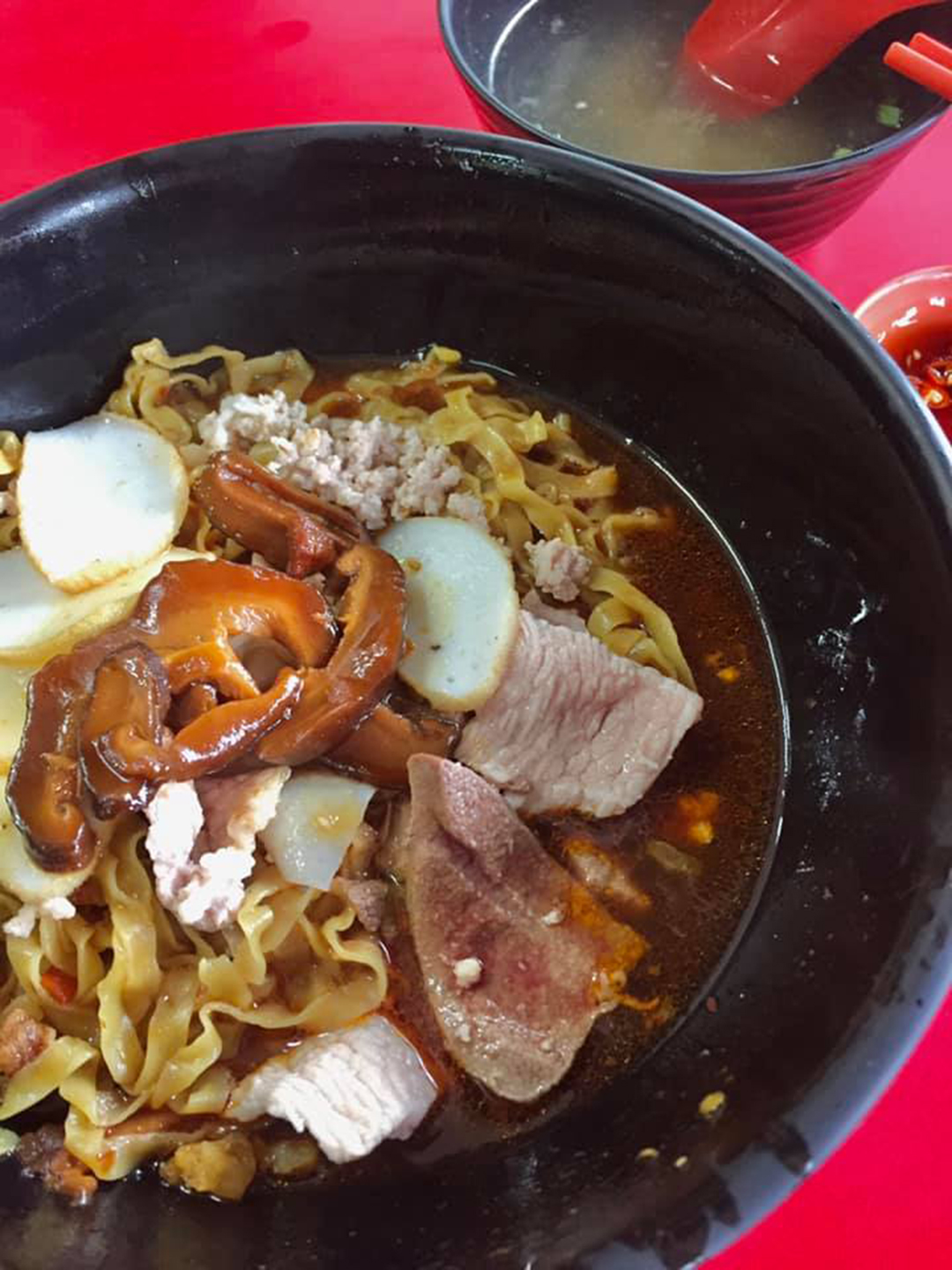 Photo:
Facebook
/Tann Benjamin
Prices adjusted after moving to Bendemeer
"Business at Woodlands was not bad, and we often had a queue [around 45 minutes long]. But I decided not to continue operating there after the landlord increased my rent after just a few months of operation," says the hawker on his most recent relocation back to Opal Crescent.
It is good news nonetheless for customers who previously didn't want to make the trek up north. When MacPherson Minced Meat Noodle reopens, expect to pay slightly higher prices for certain items due to "the rising cost of ingredients".
Signatures like the Fish Ball Noodle ($3.50), Chicken Feet Noodle ($4) and Minced Meat Noodle ($5) cost the same as before, while the Pig's Trotter Noodle now costs $6 (up from $5.50). The Xiao Wan Mian (dry noodles accompanied by an ingredient-filled bowl of soup) is also a little more expensive at $7, up from $6.
Photo:
Facebook
/Tann Benjamin
Not to be confused with similarly-named stalls in Bukit Batok & Tai Thong Crescent
Fans of the brand might know of two other stalls in Bukit Batok and Tai Thong Crescent operating under the same brand name. Note that these are run independently by Lye Hock's younger sister and former disciple – so if you want to get noodles cooked by Lye Hock himself, you'll have to head down to Bendemeer, where he'll be cooking daily.
MacPherson Minced Meat Noodle opens Feb 1 at 41 Opal Cres, S328428. Tel: 9757 9297. Open daily except Tue, 7am – 1.30pm. More info via Facebook & Instagram.
Photos: MacPherson Minced Meat Noodles, Tann Benjamin/Facebook, Nelson Chow/Facebook 
8days is now on #tiktok! Follow us on www.tiktok.com/@8dayseat
No part of this story or photos can be reproduced without permission from 8days.sg.