Popular Tiong Bahru Galicier Pastry Sees Snaking Queues On Its Last Day Of Operations Today
Even before 11am, the bakery had sold out of its famous steamed putu ayu.
Popular old-school bakery Tiong Bahru Galicier Pastry shocked many of its longtime fans when the family-run outfit announced that it will be shuttering for good after operating for more than two decades in Tiong Bahru. The bakery was founded by elderly couple Tan Yong Siang and Jenny Soh, who first opened Galicier in Serangoon back in 1983 before moving to Tiong Bahru in 2000. Now in their 70s, the owners plan to retire after closing their shop.

Since announcing its impending closure, the bakery has seen a surge of customers at its shop daily. Its last day of business is today (Jun 30). Naturally, this led to even more people dropping by to get their hands on Galicier's wide selection of cakes, cookies and the kuehs that it's especially famous for, including the oft-sold out putu ayu (steamed coconut pandan sponge cake), kueh dadar and ondeh ondeh.

8days.sg drops by the bakery today to check out the crowd situation.

No part of this story or photos can be reproduced without permission from 8days.sg.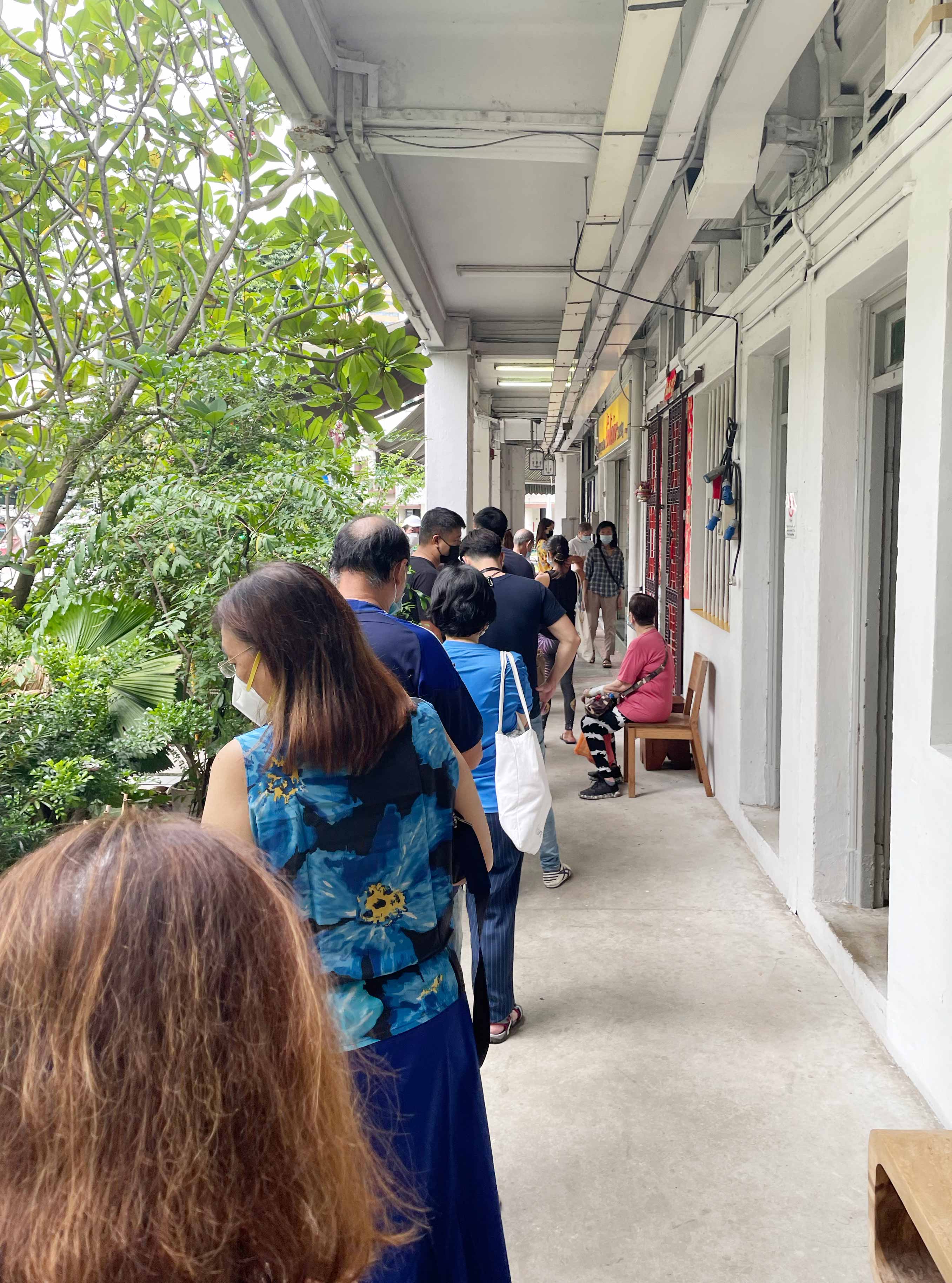 20-pax queue stretching out the door
The queue apparently started even before Galicier opened its doors for the day; when we arrived shortly after it opened, we were promptly greeted by a snaking line that stretched out the door and along the row of shophouses beside the bakery.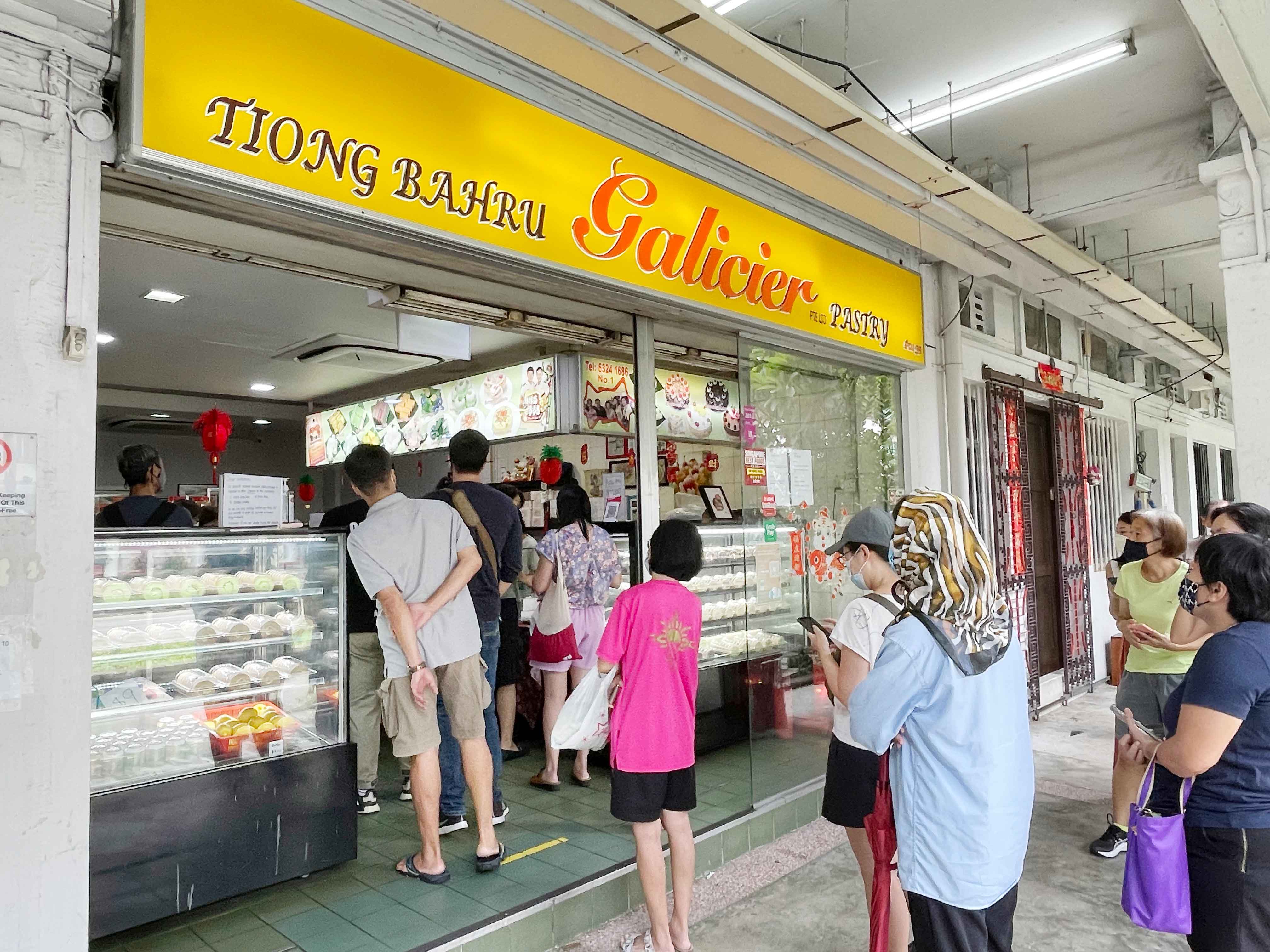 Although it was barely 10.30am, we counted at least 20 customers ahead of us. At around lunchtime, the queue had stretched even further to a crowd of almost 30.
Super popular putu ayu sold out by 11am
The queue moved rather quickly as the staff behind the counter dished out orders with almost militant efficiency. That said, we still aren't early enough to snag a box of their beloved putu ayu, as it was already sold out before we even reached the counter. Sadness.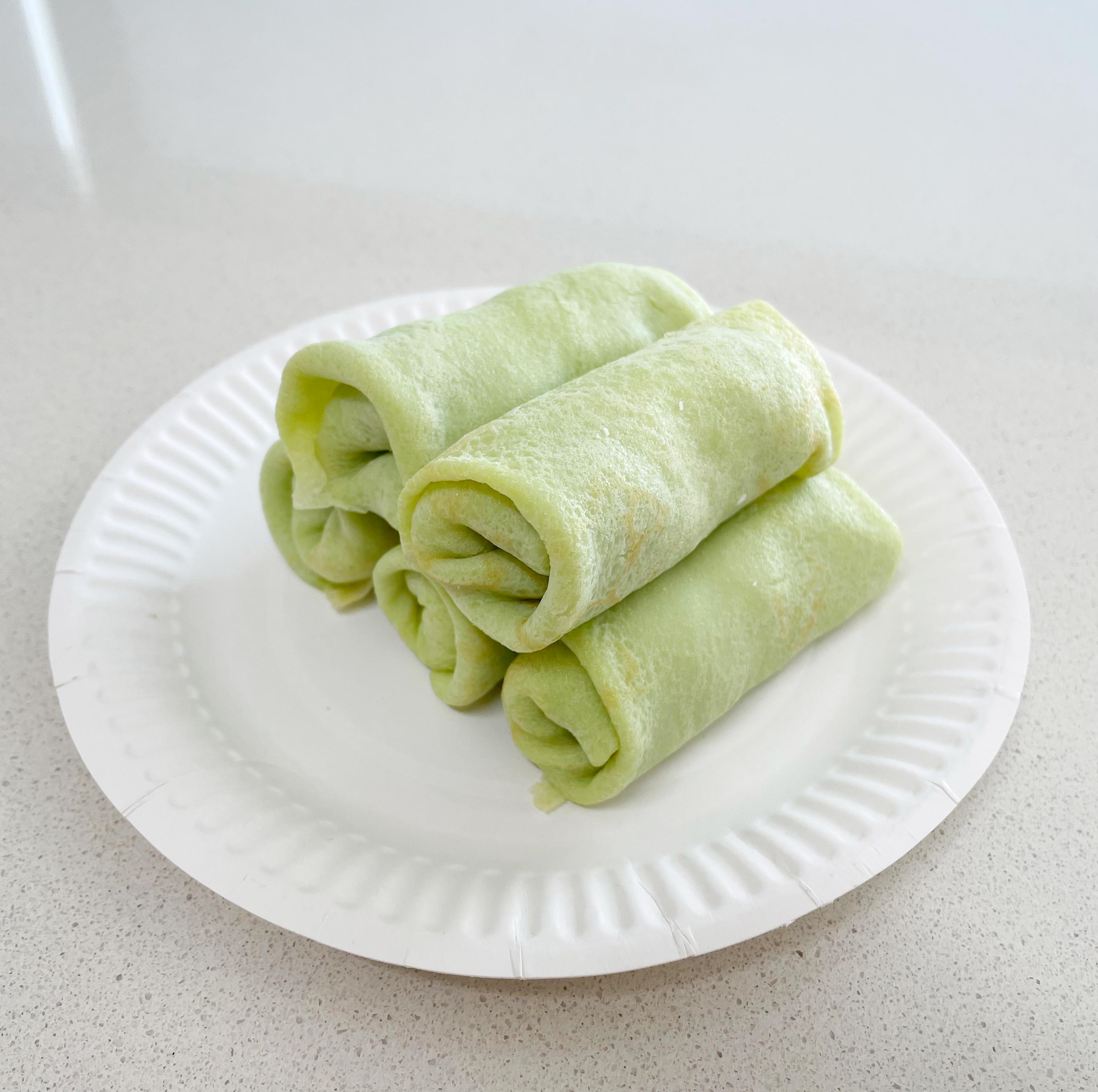 One last taste of kueh dadar
Our 30-minute wait wasn't a complete waste though, since we still managed to snag a box of their scrumptious kueh dadar – though that might be because the bakery limited each customer to just two boxes of their three most popular kuehs (putu ayu, kueh dadar and ondeh ondeh).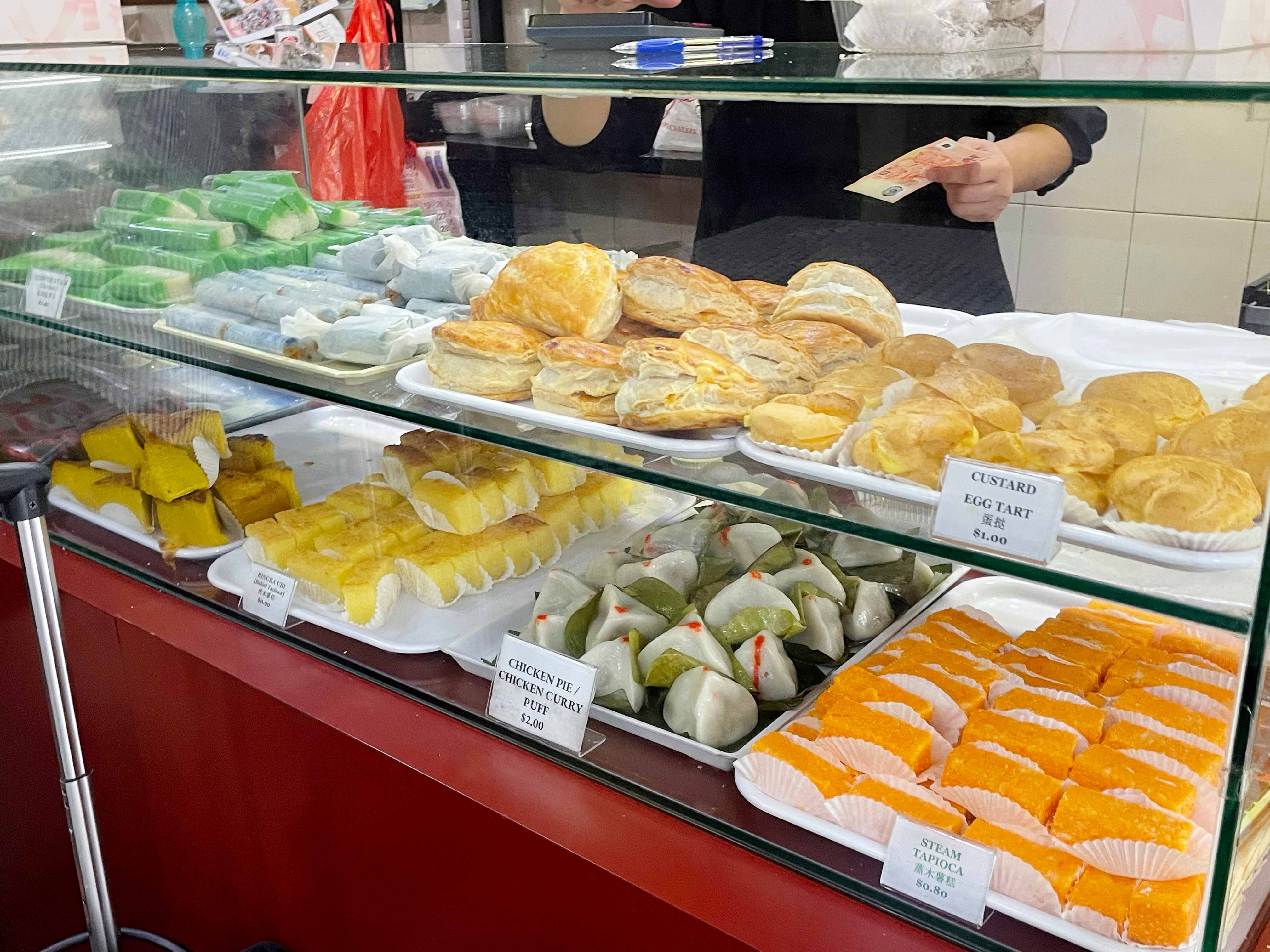 Longtime customers hope Tiong Bahru Galicier Pastry will live on
Some longtime customers queuing with us included Edwin Wee, 28, who shared that he had grown up enjoying Galicier's pastries since he was "six or seven years old". He recalled: "When I was a kid, after every exam when I got good grades or even when I got not-so-good grades, my mum would either cheer me up or reward me with this (laughs). So to me, it kind of reminds me of my mother's love," he shares, adding that the bakery's kuehs were also a staple for "every Chinese New Year celebration".

Ng Wei Meng, 64, has been patronising the bakery with her son Conal Lee, 27, "every other day this week to try and get as much as we can before it closes." Today, they are leaving with a bag full of custard puffs, Swiss rolls and kueh salat.Having frequented the bakery for "10 years or more" as her family lives in the area, she says: "For my generation, I grew up with this kind of pastries, so I was really glad to have it around." She hopes to see the brand continue its run: "We were very sad to hear the news [of the bakery closing]. We were wondering, why don't they sell the business to someone? So at least there's some continuity lah."

Meanwhile, Ng Kiat Lam, 70, another longtime customer of over a decade, concurs: "I'm hoping someone will carry on lah. This kind of taste, you cannot find it [elsewhere these days]."

No part of this story or photos can be reproduced without permission from 8days.sg.