Pornsak, 40, Left Live Streaming Company Mdada 'Cos Of A "Generation Gap" With Michelle Chia, 47, & Addy Lee, 51
The host-turned-TCM-doctor-turned-live-streamer is striking out on his own.
Pornsak is going solo. The 40-year-old surprised everyone with an announcement on his Instagram on the first day of 2023, revealing that he has since left live streaming company Mdada.
The company was established in September 2020 by celebs Michelle Chia, 47, and Pornsak, as well as celeb crimper Addy Lee, 51, and was reported to be very profitable.

A CNBC report revealed that the company earned almost S$15mil in unaudited revenue for their first financial year, which ran from September 2020 to September 2021.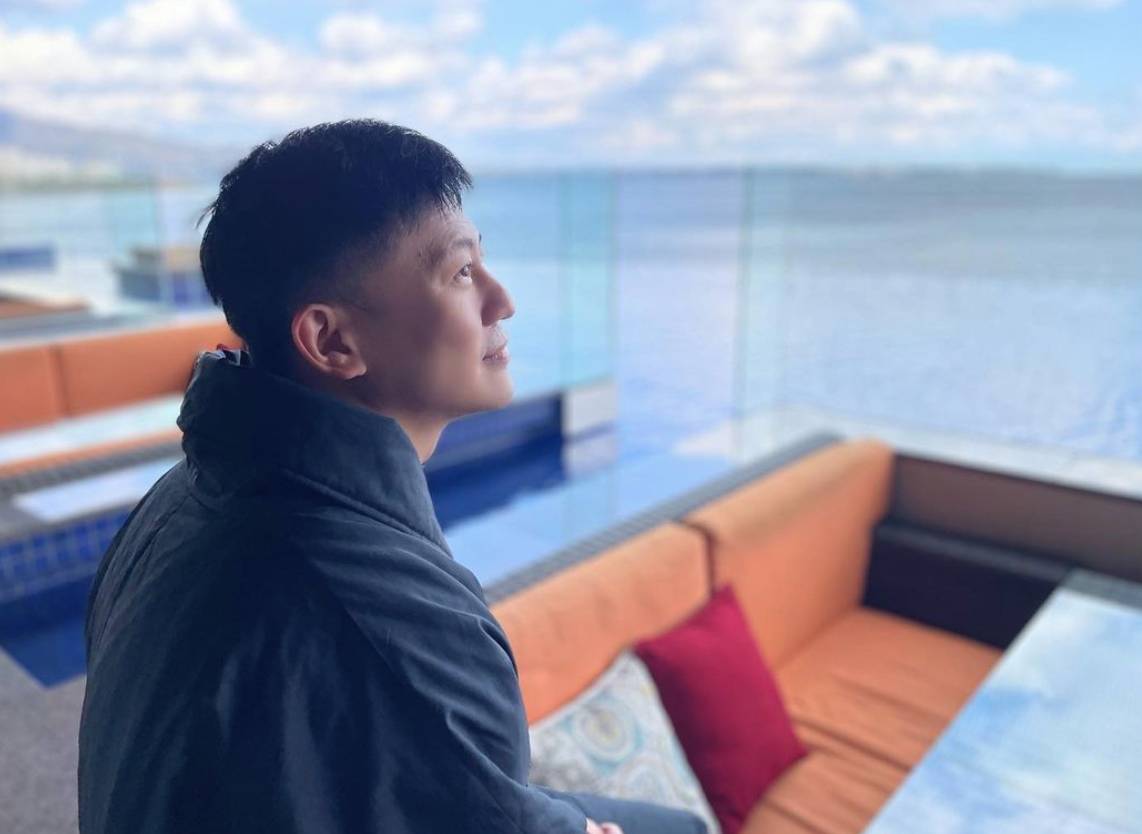 Pornsak's no longer with Mdada.
However, Pornsak is leaving all that behind.

The Left Profile artiste shared in his Instagram that he has "lofty dreams and ambitions" for the new year ahead, and that he wants to be "the ideal live streamer".
Local media outlet AsiaOne spoke to Pornsak, who let on that he left Mdada due to the "vast differences in their points of view".
He shared that these differences were extra apparent "when it came to corporate governance", and that his recent live stream trip to Korea further highlighted these differences.
"There are a lot of things that we have in common, but we also have differences. But considering the generation gap, I don't think it came as a surprise," Pornsak said.
With Pornsak officially stepping down as a director in Mdada, Michelle will be stepping up as his replacement, while Addy is now the CEO of the company.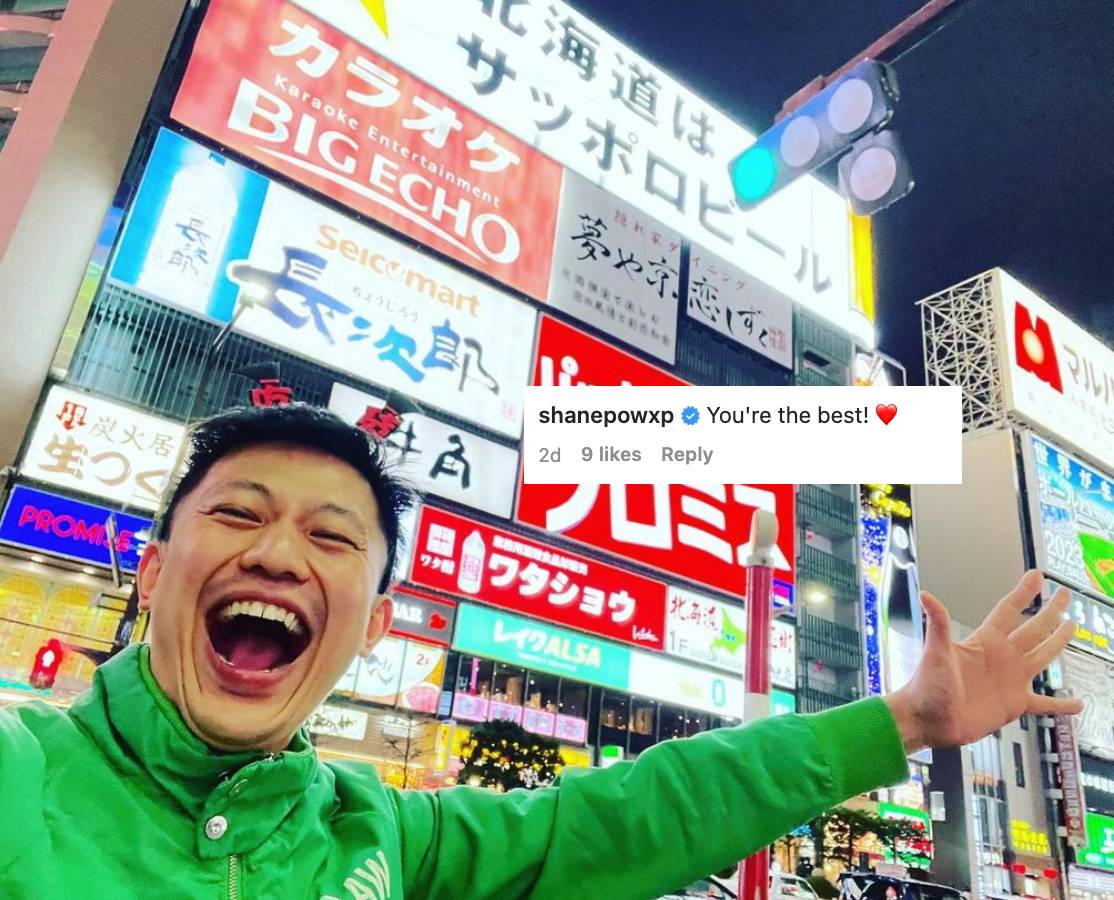 He'll still be travelling overseas for live streams.
But it seems like there's no bad blood between the former business partners. When asked if Pornsak had left on good terms, and if the trio are still friends, he replied: "I would assume that."
He also revealed that fellow celeb Shane Pow, 32, who had previously done live streams with Mdada, has left the company as well.
Shane left a comment on Pornsak's IG post to cheer him on, writing: "You're the best!"
In 2023, Pornsak will be striking out on his own, by doing hour-long live streams at 9pm every day. For now, it seems like the live streams will be taking place simultaneously on Pornsak's personal Facebook and Instagram pages.
The artiste shared that he wishes to cultivate "longevity and sustainability" as a live streamer.
"I think I have to really spend time to achieve that," he added, explaining why he will now be live streaming every single day.
Apart from "heart-to-heart sharing sessions with his viewers", Pornsak will also be dispensing  "food, travel and healthcare advice", with a free online TCM clinic conducted via live stream every Thursday with his mentor, Dr Chen Mei Er.
After all, he is a licensed TCM doctor.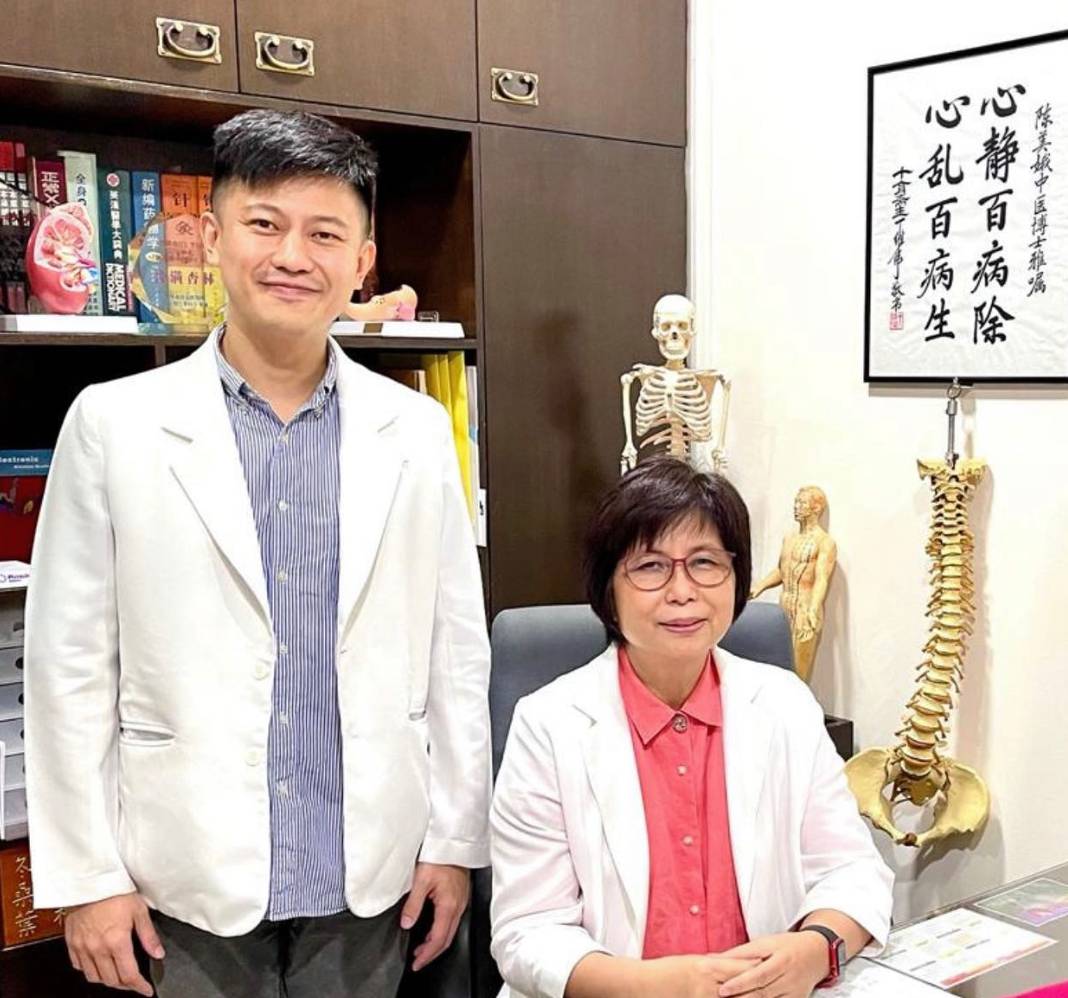 Pornsak with his TCM mentor
Photos: Pornsak/Instagram