Producer For HK Boyband Mirror's Concert Apologises 4 Days After Accident, Says He Will Not Shirk Responsibility
One of the dancers, who was struck by a falling LED screen, is in danger of being paralysed from the neck down.
The producer for Hongkong boyband Mirror's concert, where a falling LED screen had left two dancers injured, has apologised for last Thursday's accident. One of dancers is still hospitalised in intensive care.
On Monday (Aug 1) – four days after the accident – Lam Ho Yuen issued a statement on Instagram apologising to the injured dancers, performers, and audience members.
He said that he "did not intend to evade responsibility" but as the accident is undergoing police investigation, it was inappropriate for him to make any comment.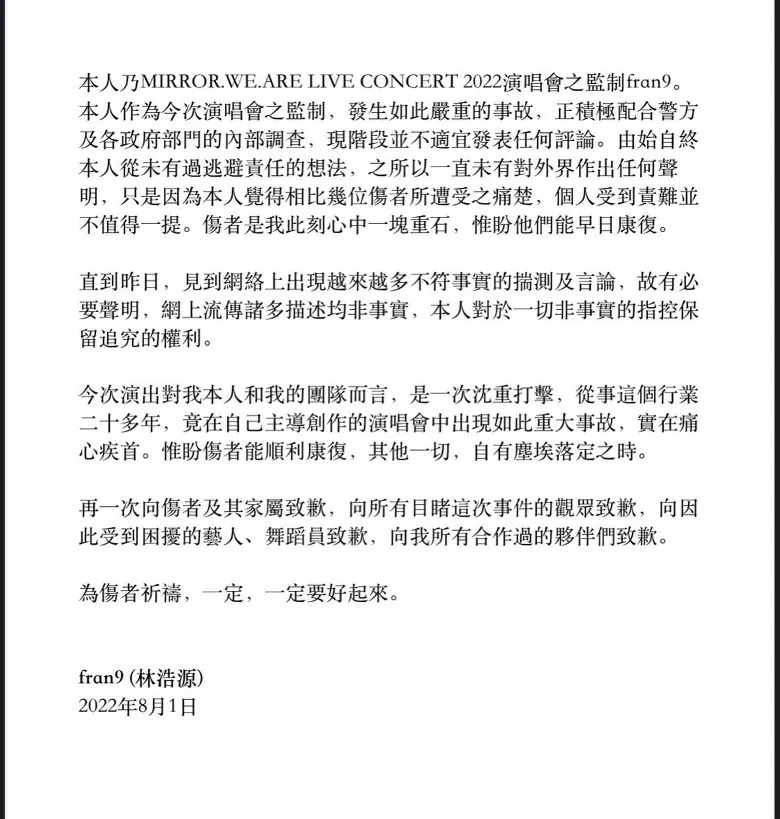 Ho Yuen said that the incident has been a "heavy blow" to him and his team and he did not address the accident sooner because he felt the "censure [he] faced was nothing compared to the pain suffered by the injured".
He added that he eventually decided to speak out as there had been a lot of speculation on the internet, and that he reserves the right to take legal action against those who had spread false information.
"I have been in this business for more than 20 years, and it is truly heartbreaking to see such a major accident occur at a concert that I produced," he said.
There had been prior accidents though.
According to someone who claimed to be a backstage staff at the concert, the band's rehearsals were fraught with accidents.
There had been at least three incidents and Mirror's manager was so furious that she told Ho Yuen to fix the stage mechanism before proceeding with rehearsals.
Another staff member told Hongkong media that the LED screen that fell had initially been placed at a different position during rehearsals and the first two nights of the concert. Subsequently, it was moved to a lower position, and this was when the accident happened.
Preliminary investigation into the accident revealed that one of the two steel cables attached to the screen had broken. However, it was too early to tell who is responsible for the mishap.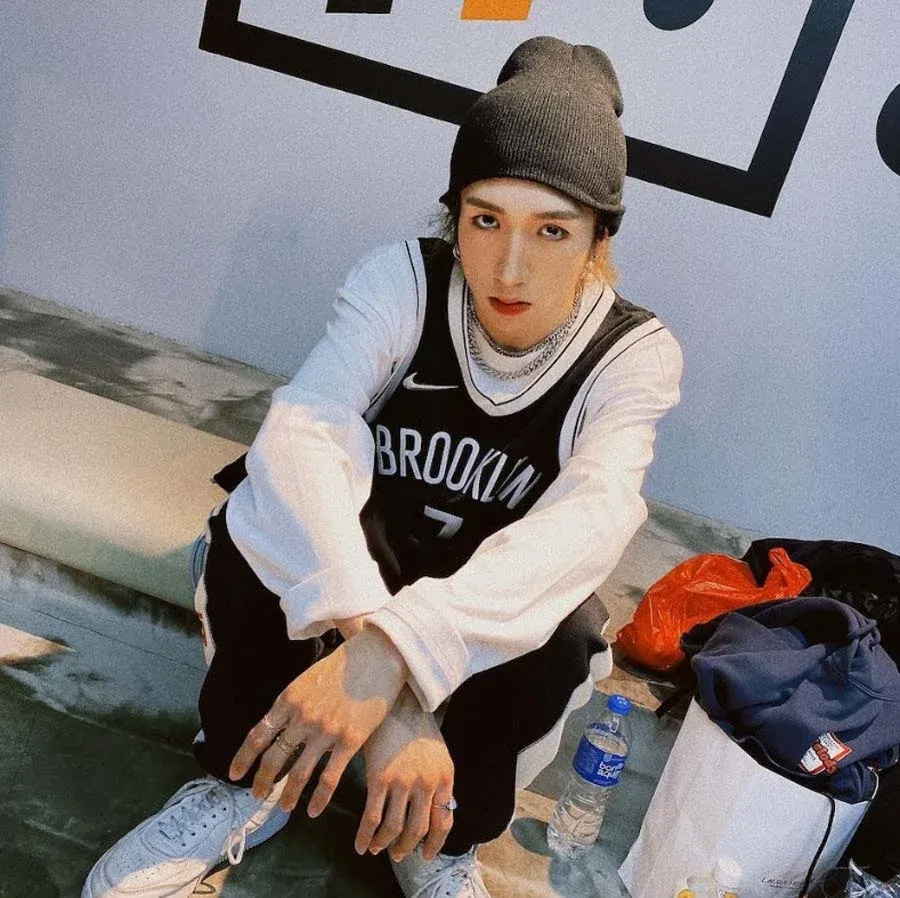 Injured dancer Mo Lee remains in critical condition
Two dancers were injured after the screen fell from a height and crashed onto the stage. One of the performers was discharged last Friday, while the other, Mo Lee, remains in critical condition.
According to reports, Mo, who suffered a fractured cervical vertebra and internal bleeding in the brain, is fighting for his life after undergoing two operations on his spine and neck area.

He is in danger of being paralysed from the neck down.
Photos: iamkingjer/Instagram, Lam Ho Yuen/Instagram