Queen Elizabeth II Once Shared Her Pancake Recipe With US President Eisenhower & It's Now Going Viral
We tried making the late monarch's old-school drop scone recipe and it's easy-to-make and delicious.
Queen Elizabeth II, the UK's longest-serving monarch after reigning for 70 years, died on Sept 8. She was 96. According to a statement by the British royal family, the Queen "died peacefully" at Balmoral, the Scottish castle which served as her longtime summer retreat.
Balmoral, which is in Aberdeenshire, Scotland, was also the place where the Queen entertained US President Dwight D. Eisenhower in Aug 1959. A
page
in the US National Archives detailed the visit, where the Queen had made drop scones for the President at a barbecue using her family recipe, which started trending online after her recent passing.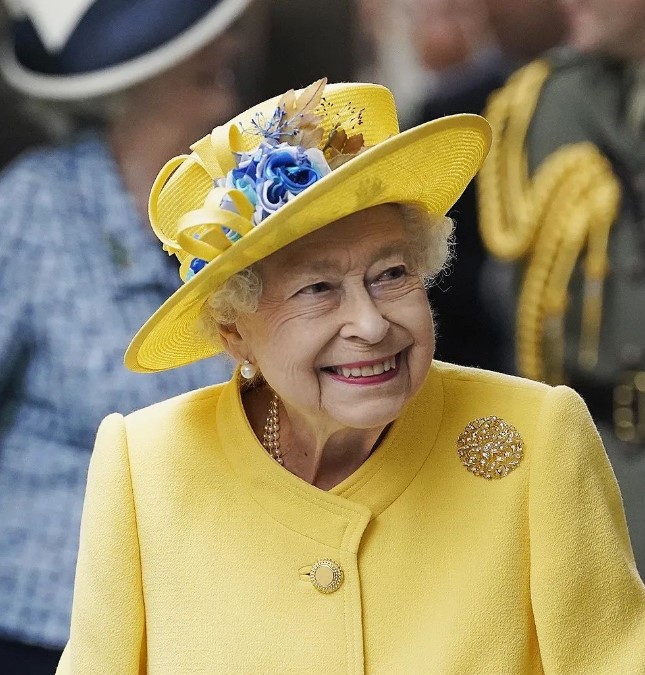 Photo: Instagram/ @theroyalfamily
President Eisenhower was apparently so fond of the drop scones that he requested for the recipe, which Queen Elizabeth II sent a few months later together with a letter that said: "Dear Mr President, seeing a picture of you in today's newspaper standing in front of a barbecue grill reminded me that I had never sent you the recipe of the drop scones which I promised you at Balmoral. I now hasten to do so, and I do hope you will find them successful."
Photo: Yip Jieying
What are drop scones?
Despite its name, drop scones do not resemble anything like the traditional English scones. Also known as Scottish pancakes, these 'scones' are more like a thicker version of the Russian blini, though it's made with plain flour instead of wheat flour.

They are called drop scones as they are cooked by dropping a spoonful of batter onto a heated frying pan, and eaten like scones with cream and jam. Each tiny pancake is the size of a coin prata, with a bouncy bite and slightly crispy crust.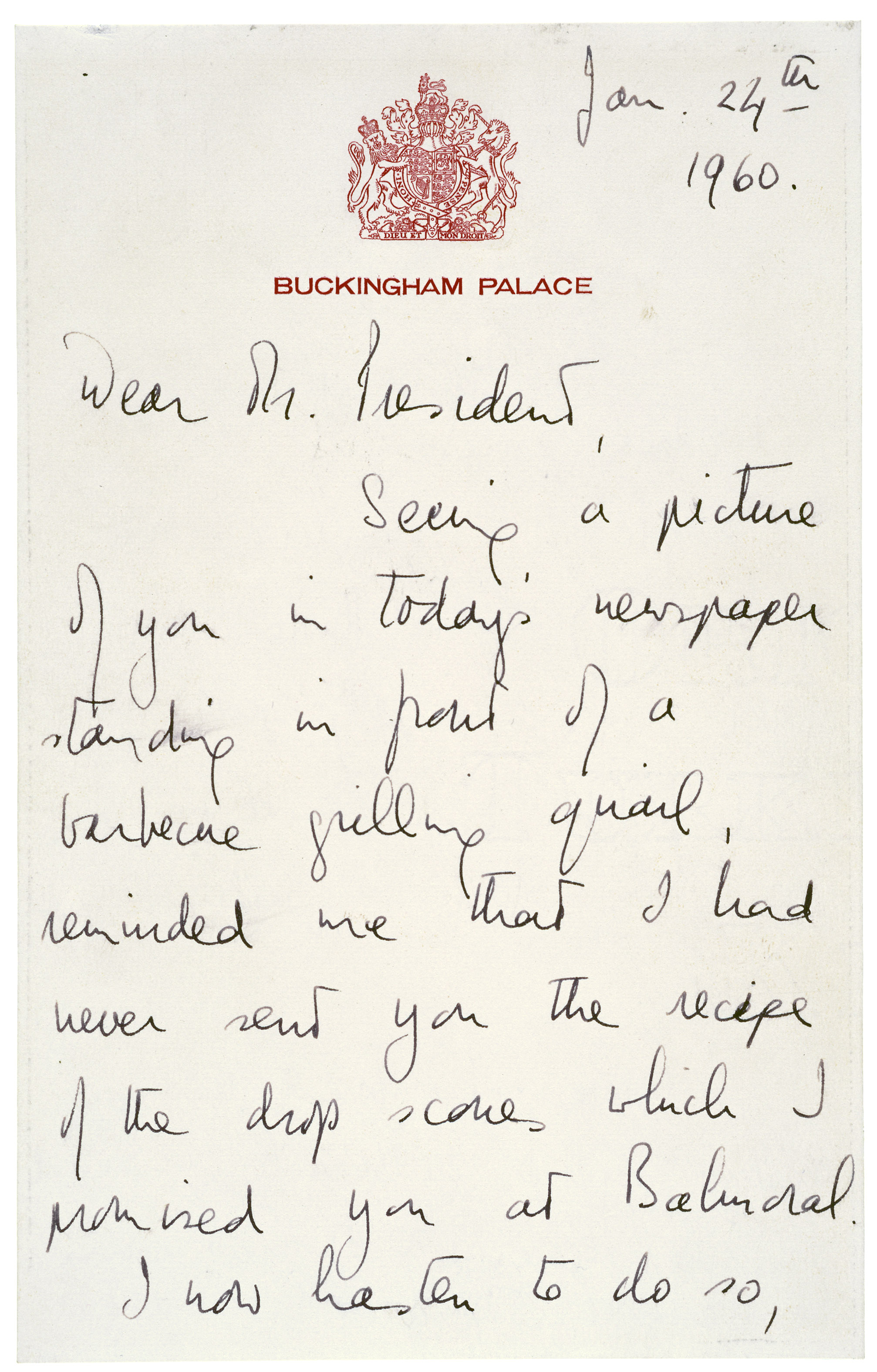 Photo: The U.S. National Archives and Records Administration
The Queen's cooking tips
In her letter to President Eisenhower, the Queen mentioned that her recipe made a quantity for 16 people, and gave additional cooking tips. "When there are fewer, I generally put in less flour and milk, but use the other ingredients as stated. I have also tried using golden syrup or treacle (a sugar syrup) instead of only sugar, and that can be very good, too," she wrote.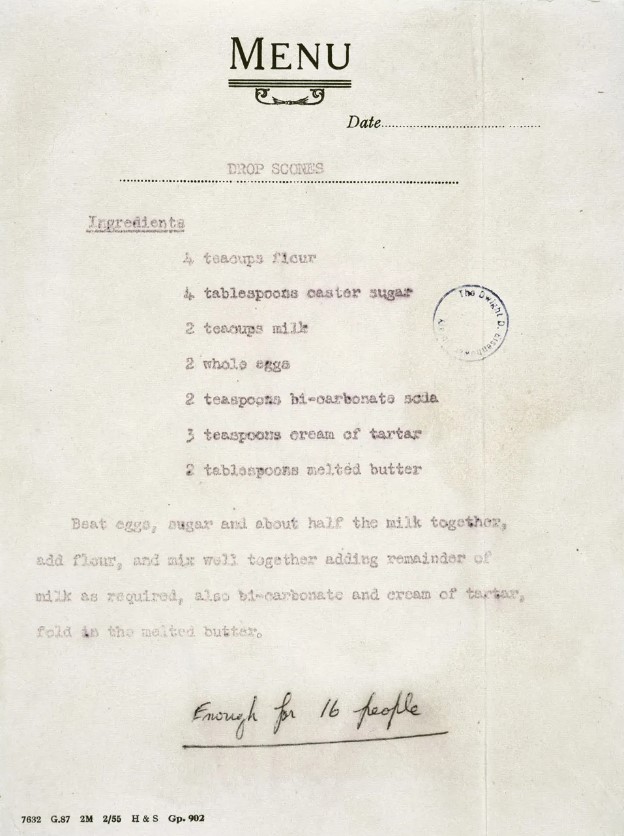 Photo: The U.S. National Archives and Records Administration
The recipe
A scanned copy of the typewritten drop scone recipe, charmingly grease-stained, was included in the US National Archives:
Ingredients
4 teacups flour (or 600g) 

4 tablespoons caster sugar 

2 teacups milk (or 356ml)

2 whole eggs

2 teaspoons bi-carbonate soda (baking soda)

3 teaspoons cream of tartar (can be replaced with double the amount of white vinegar or lemon juice) 

2 tablespoons melted butter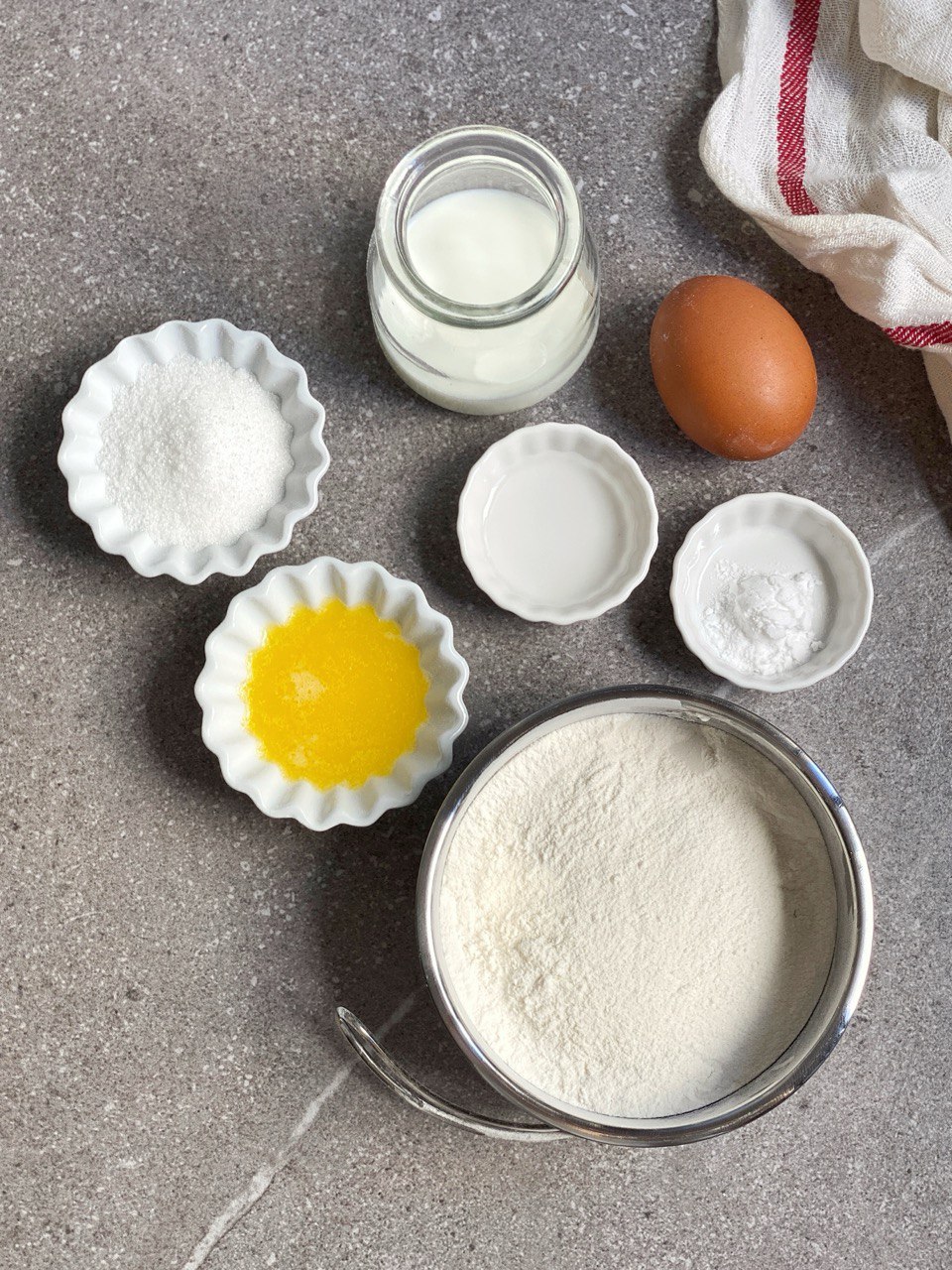 Photo: Yip Jieying
Instructions: Beat eggs, sugar and about half the milk together, add flour, and mix well together adding remainder of milk as required, also bi-carbonate and cream of tartar, fold in the melted butter. Enough for 16 people.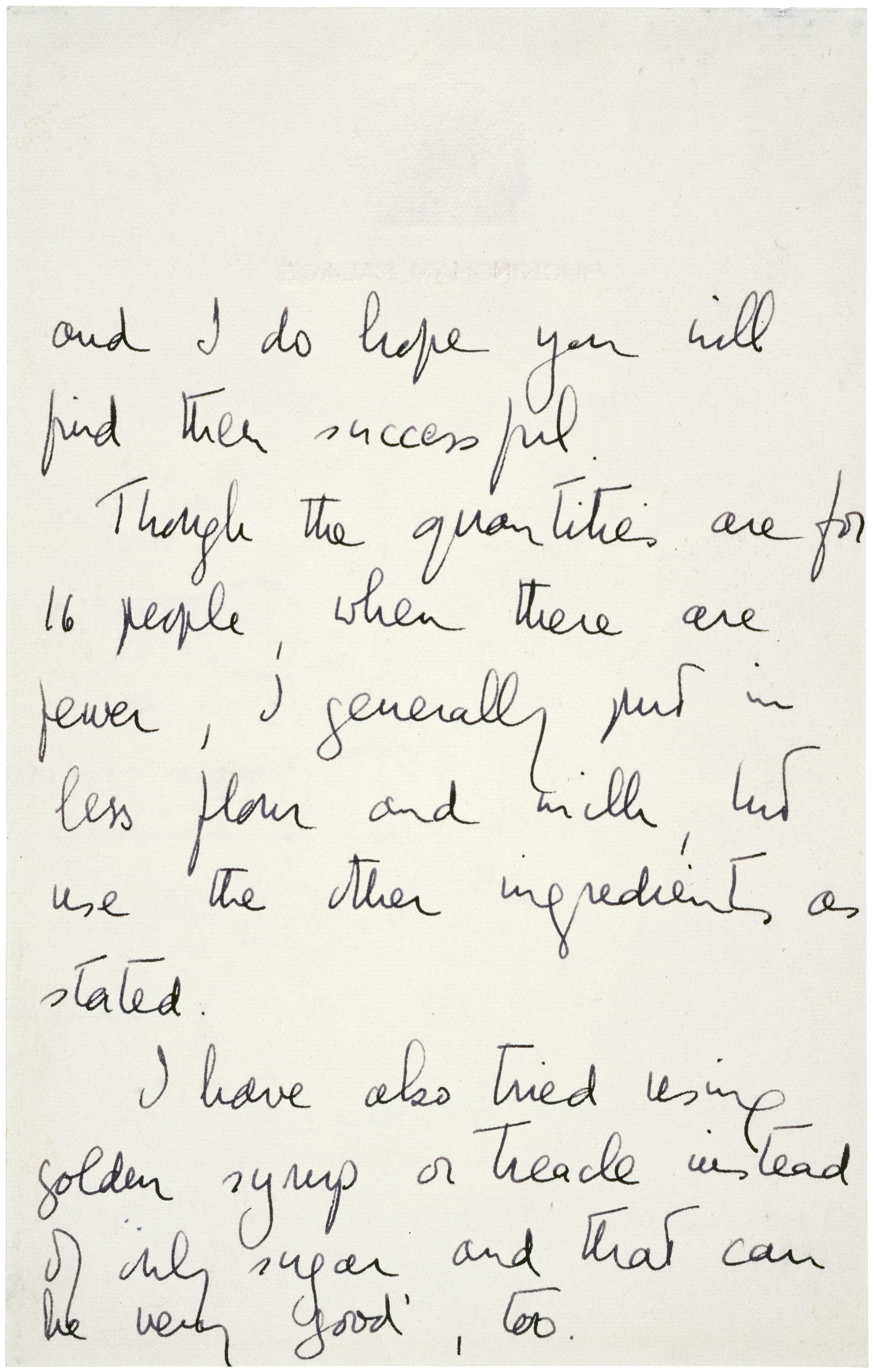 Photo: The U.S. National Archives and Records Administration
Adaptation for the modern cook
This 8days.sg writer attempted the Queen's recipe, and we were initially puzzled by the '50s method of using a teacup to measure flour and milk (how very British).

We Googled and found this guide on converting old-school recipe measurements, which stated that a teacup of flour is about the equivalent of three-quarters of a modern cup (or 150g). Do note that you should use the milk measuring unit on a baking scale when portioning the milk (we used full cream milk).
Photo: Yip Jieying
Cooking instructions
The recipe did not specify how to cook the drop scones, so we followed British food writer Mary Berry's recipe on BBC Food, which specifies:
Heat a large non-stick frying pan and grease with a little oil. Drop the mixture in dessertspoonfuls onto the hot pan, spacing the mixture well apart to allow for them to spread. When bubbles appear on the surface, turn the scones over with a palette knife or spatula and cook on the other side for a further 30 seconds to 1 minute, or until they are lightly golden brown.


 

Lift the pancakes on to a wire rack and cover with a clean teatowel to keep them soft. Continue cooking the batter in the same way.
The batter
For those who are making these pancakes for the first time, like us, just use a regular household spoon (the kind you use to eat chicken rice at the kopitiam) to scoop up the batter. Drop a dollop onto a lightly-oiled frying pan over low heat. Traditionally, the drop scones are cooked over an open flame, like a gas stove.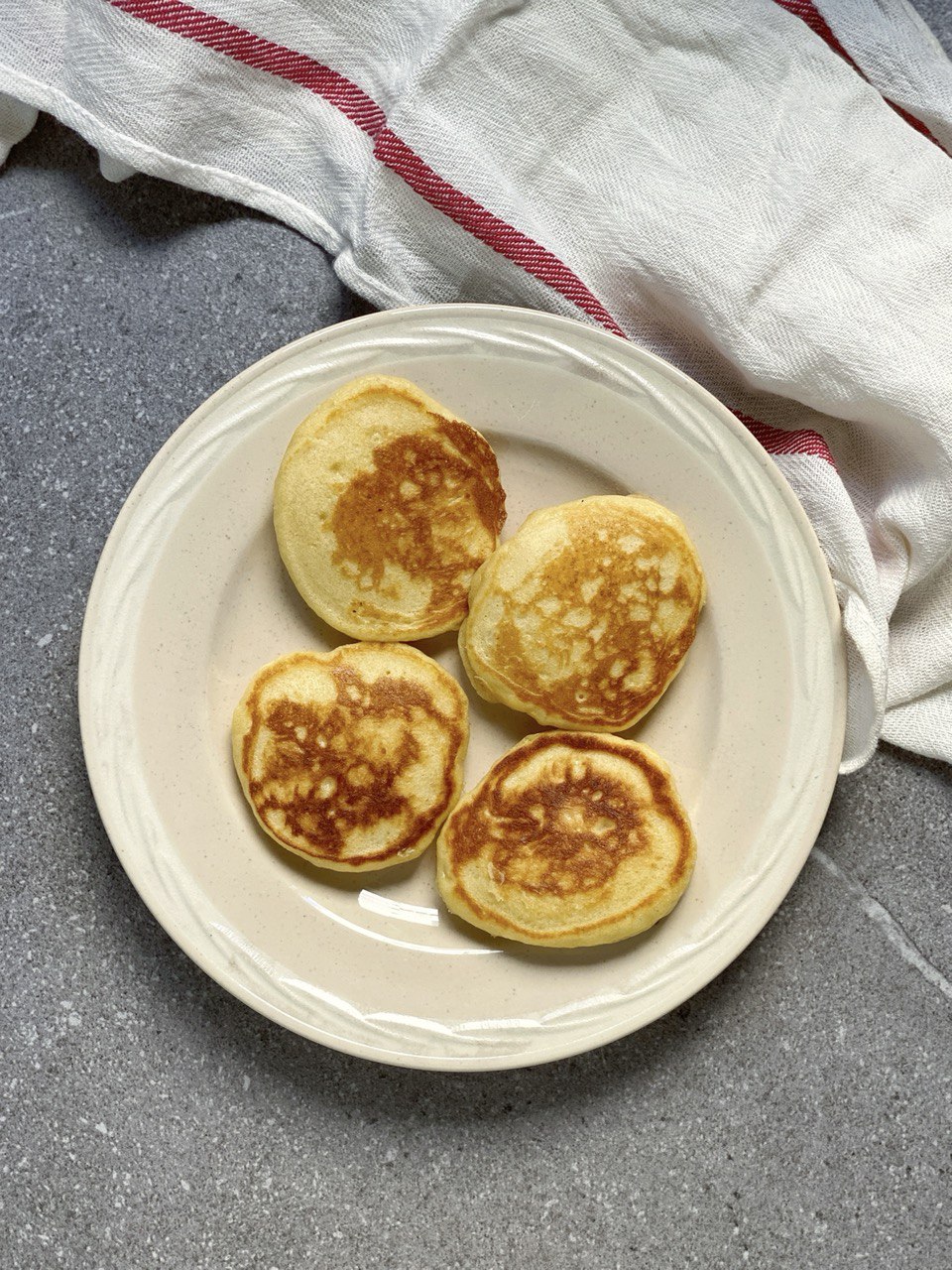 Photo: Yip Jieying
It should be said that the Queen's recipe for 16 pax yields about 32 drop scones (we quartered our measurements to make it for four). Which means each person gets… only two small Scottish pancakes. We reckon that four or five pancakes with some fixings like maple syrup, jam and fruits would make a hearty brunch for an adult.
Photo: Yip Jieying
What the Queen's drop scones taste like
We dug into our pile of drop scones, and immediately understood why the President had wanted the recipe. Even though the ingredients list called for only a bit of butter and milk, the goopy batter produced fabulous pancakes that are just a little crispy on the outside and fluffy inside due to the baking soda leavening, with a nicely eggy, buttery flavour.

The petite size also meant that we could hoover at least four of these little drop scones and not feel jelak like we do with American-sized pancakes. While there are endless combinations of toppings, we used the quintessentially English Chivers Blackcurrant Jam and Crown Maple's syrup. A caramelly maple syrup-infused butter like the kind served at the defunct Clinton Street Bakery Company here would be shiok too.