Rebecca Lim, 35, Is Getting Married & Her Fiancé Had To Wikipedia Her
He is 35 and in corporate branding.
This is not a drill. This is also not some stunt to promote a new endorsement. Rebecca Lim, 35, is getting married and no, it is not to whomever she was rumoured to be dating.

Speaking to 8days.sg over the phone this evening (Nov 15), a palpably happy Becks says her boyfriend (wait, what?) had proposed to her last Friday (Nov 12) in an "intimate" affair (but more on this later).

"It's something he knew I always wanted," she says, adding that she won't reveal her now fiancé's name yet because he's not in the media and is "very private".
According to the actress, she met her fiancé, a 35-year-old Singaporean ( He did NS and all ) who works in corporate branding, early this year and they started dating soon after. They were introduced by a family friend, though they also have mutual friends.

"It was at a get-together at a friend's place before all the restrictions kicked in," says Becks. "They thought we were quite suitable for each other, so they introduced us during the dinner and we hit it off."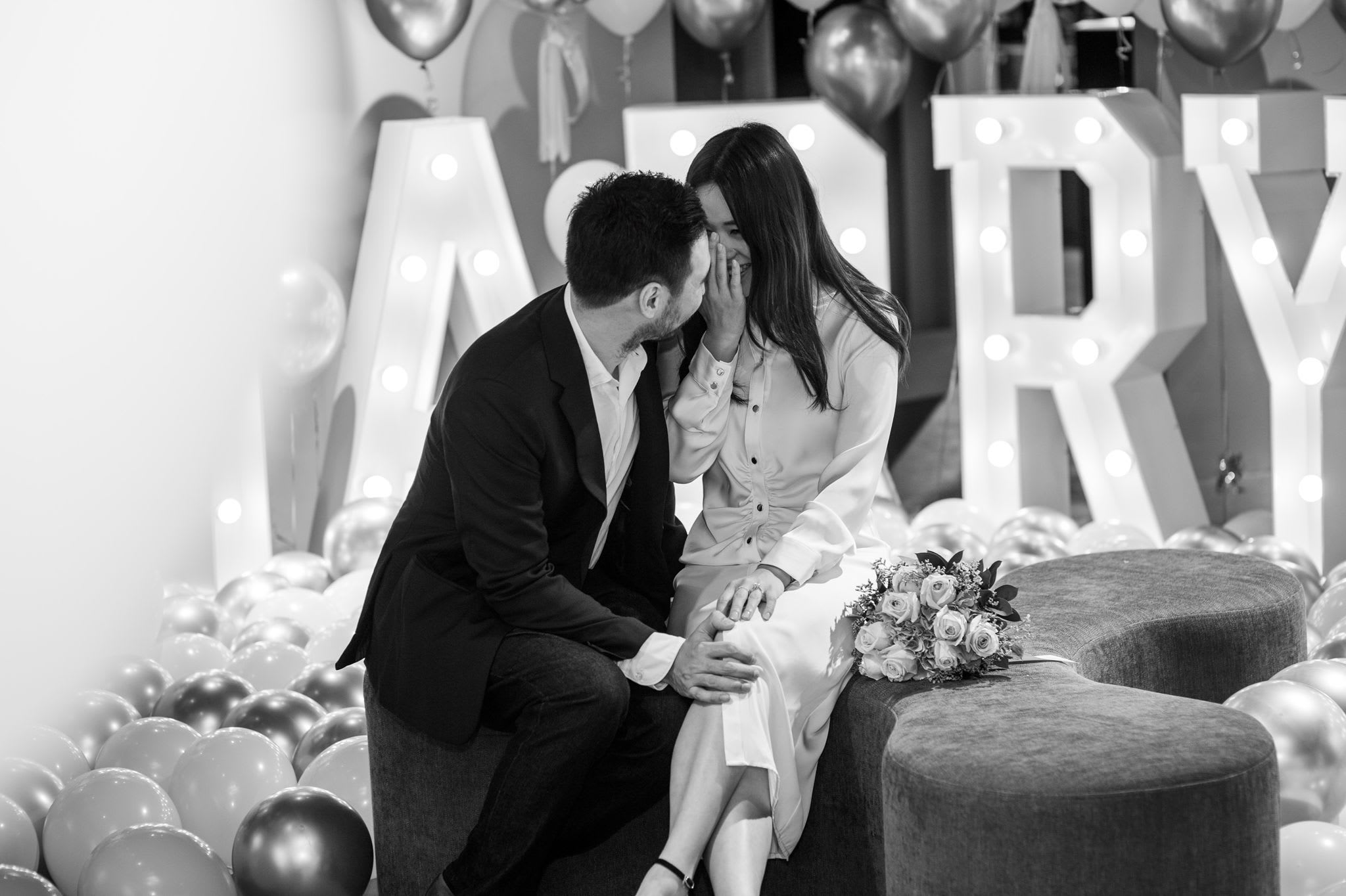 Did she expect to meet her future husband, whom she describes as "honest, mature, down-to-earth and very filial" in what is essentially a matchmaking session?

"I would never have thought that it would happen this way," she laughs. "Honestly, I have been so busy working and I have no time to go out and meet anyone out of the industry. For me, I took it as a gathering with friends and I went in with no expectations."

She says she and fiancé were clear about their intentions from the start. And no, she doesn't think getting married after less than a year of dating is too soon.

"I think when you meet at a certain age and you've been through things, you know what you want and what you don't want," she says. "I was very transparent from the beginning and so was he. And we laid our cards down at the beginning. We got to know each at this age where we want to be honest as possible. And not to waste any more time (laughs)."

"Whenever we communicated, there was no pretense and no mind games. Nothing of that sort," she adds.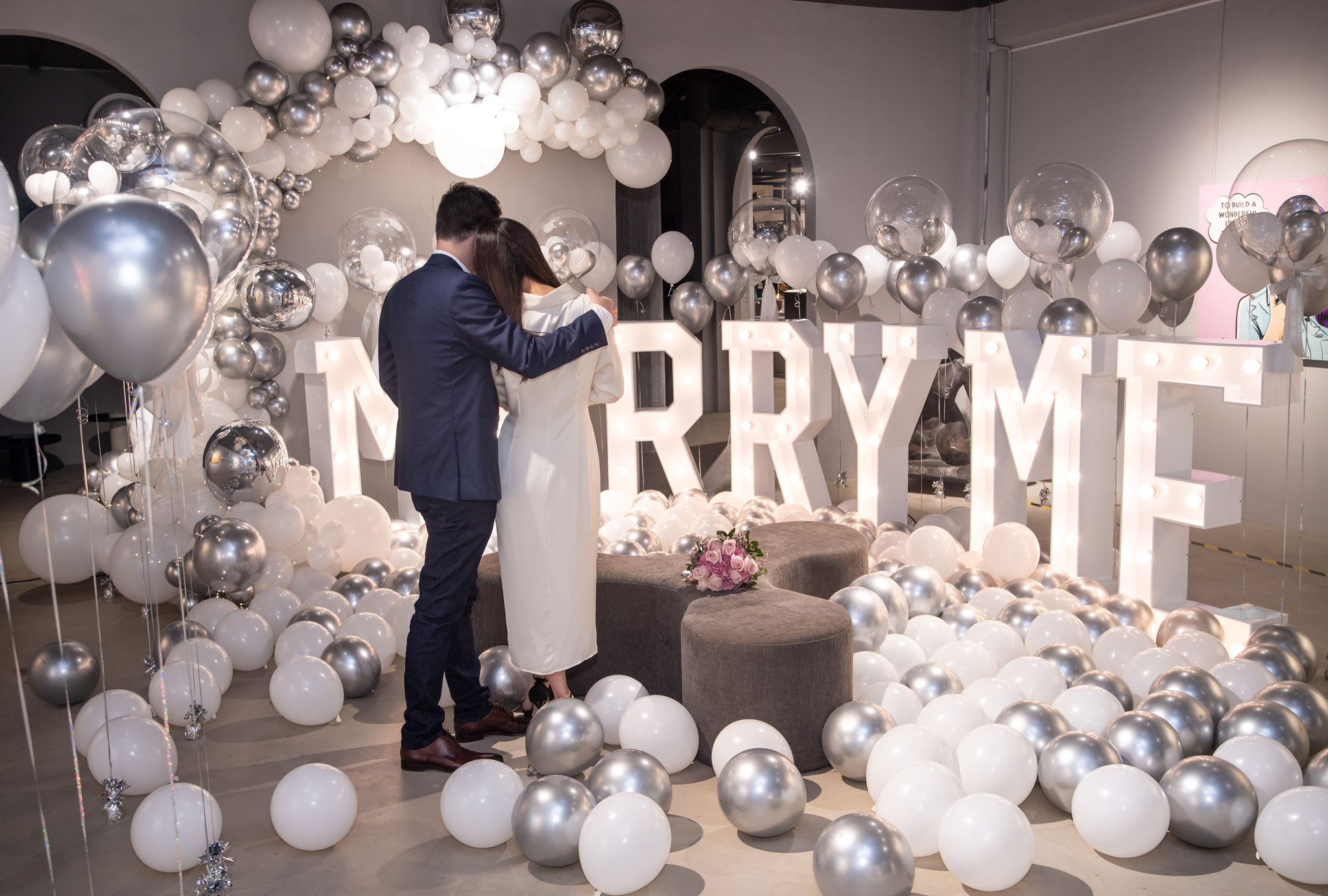 She calls him her pillar of support and that he has helped her a lot in her career. "He does that by being very secure and very stable," she beams.

As cliched as this sounds, Becks says her fiancé really had no idea what she did for a living when they met. "He actually didn't know who I was before we met," she laughs. "I questioned him on that (laughs). He had to Wikipedia me."

He has now started watching her shows, she guffaws.

According to Becks, the proposal was done at a friend's gallery. "He blocked off a space to propose," she says. "He loves '80s music and so there was '80s music playing in the background."

"He knew my requirement was to ask my family for permission," she says. "So they kept it a secret from me and I was caught by surprise (laughs)."

As with all surprise celebrity engagements, one cannot help but wonder if maybe there's a little bun baking in the Lim's Kitchen oven?

"No, nothing of that sort," laughs Becks. "My mum would not have said yes [to him proposing to me] if that was the case."

One thing's for sure, Rebecca sure is really good at keeping a secret. She says only her close friends and both their families knew they were dating.

"With the pandemic, we didn't go out much, so we just stayed home to spend time together or with the family," she says. "Even when we did go out for meals and people saw us, I would still say hi to people who say hi to me."

"No one in the industry has met him," she adds. "I just wanted this relationship to be not so scrutinised and just evolve as naturally as it can."
"I've always wished for my relationships to be kept away from the public eye," she says. "Before this, everyone would always ask about my relationship status but I never said anything. I would always just say that I would only share when I get married. And this is it."