Rebecca Lim And Jesseca Liu On How Their Respective Partners Have Influenced Their Sense Of Style
In the latest episode of With Love, Becks, Rebecca Lim, 36, hung out with fellow actress Jesseca Liu, 43.
The pair, who have never acted opposite each other, tried on wedding gowns and also got busy with craftwork.

Or rather, Jesseca got the chance to show off her art and craft skills, teaching Becks how to make homemade candles, as well as showing her colleague a trinket that she up-cycled from an old bracelet.
It all made Rebecca very curious if Jesseca, whom she described as "so feminine that it makes [her] feel like a man", likes changing her husband Jeremy Chan's style.
Jesseca pondered for a moment before answering: "I don't have the skills for it."
"But I do help him by making suggestions when he buys clothes. When he has to dress more formally for events or press conferences, I do offer a lot of suggestions. He would check with me before he puts an outfit together and I would tell him things like, "No way, they would laugh at you and your short legs"," she continued.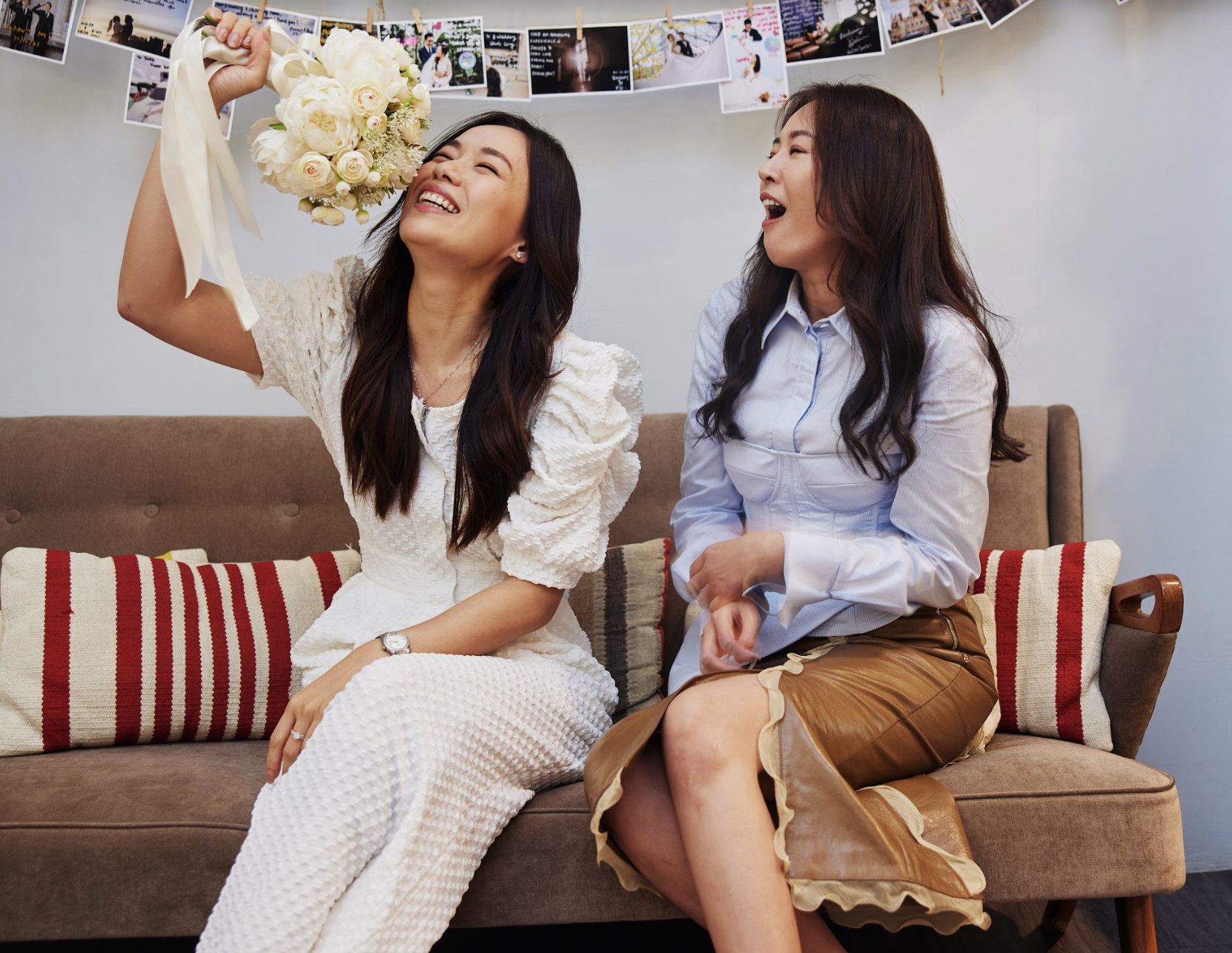 Jesseca and Rebecca talked about style, well, their partners' sense of style
Rebecca then joked that it's no wonder Jeremy started looking much better after marrying Jesseca.
"I may have something to do with that," laughed Jesseca. She explained that they influence each other and that they realised they have been "converging" since marriage.
For example, Jeremy would sometimes bring up certain looks which he likes and Jesseca would take that into consideration when she's out shopping for clothes. She would then buy more clothes in the style he fancies.
Jesseca also wanted to know if Becks has influenced her fiancé, Matthew Webster, fashion-wise.
"Actually I haven't," said Rebecca, who went on to reveal that it's Matthew who has influenced her instead.
For starters, she "dresses more casually now", as Matthew has a more "casual style", said Becks, adding that the first present she gave her husband-to-be was a T-shirt as "the T-shirts he wears are pretty old".
"I think I like him more like this," she said. "I'm imagining a significant other who is vainer than I am and likes dressing up more than I do. What do I do then?"
"We're the same age too. What do I do if he looks even younger after a decade? That's why I'm okay that he doesn't care. That's even better, so stay like this," joked Rebecca.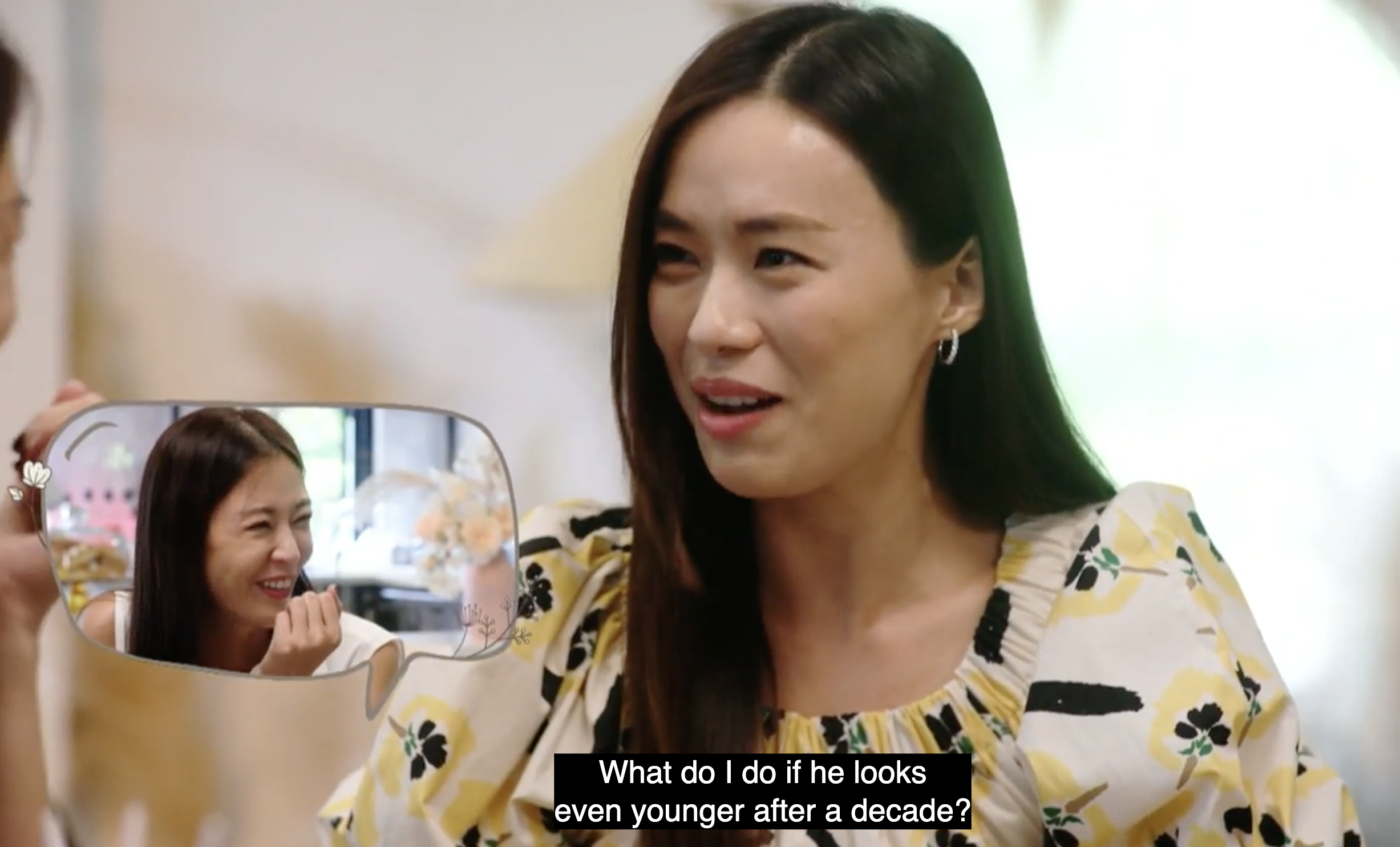 Becks doesn't mind if her hubby-to-be's fashion style stays the same
Photos: Mediacorp/ meWATCH
Watch what else Rebecca and Jesseca got up to in the latest episode of With Love, Becks on meWATCH or catch it below: