Rebecca Lim Tells Fann Wong That Her Fiancé & Her Mum "Get Along Really Well" On New Show With Love, Becks
The blushing bride-to-be also says her mum was always able to pick out something she didn't like about her previous boyfriends but has since given her future son-in-law her full stamp of approval.
With her walk down the aisle with fiancé Matthew Webster just around the corner, Mediacorp star Rebecca Lim, 36, has taken time from her busy work schedule and wedding prep to host new show With Love, Becks, which is set to debut on Monday (Oct 17).

Throughout the six-part series, Rebecca speaks to her famous pals and other familiar faces about their lives after marriage, picking up tips on how to maintain a loving relationship along the way.
The first episode's guest was none other than Rebecca's idol, Fann Wong, whose super sweet marriage to Christopher Lee is the envy of many.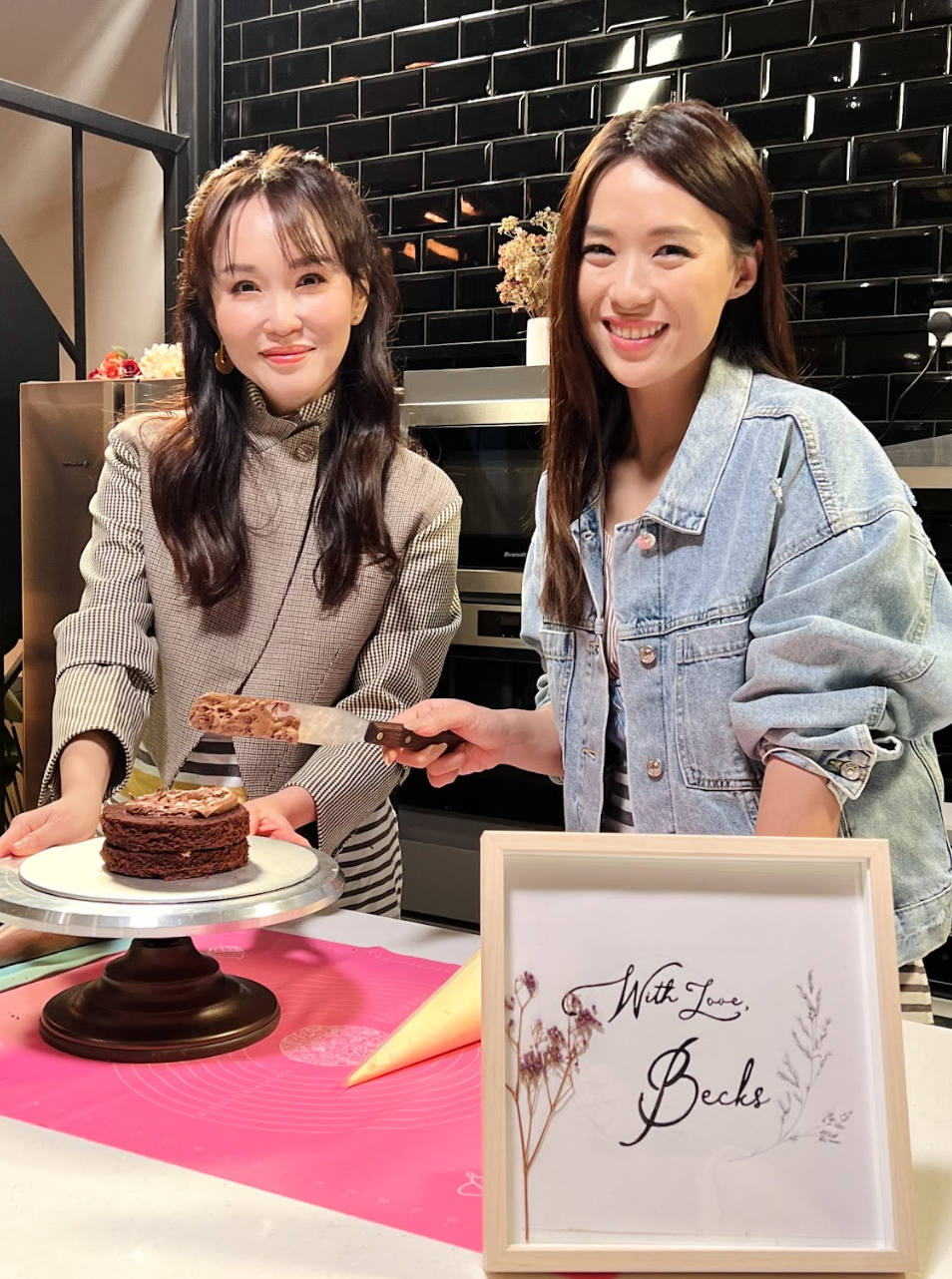 Fann gets to know more about Rebecca's relationship with her future husband  
Rebecca is famously private when it comes to her relationships, and not much is known about her husband-to-be, Matthew Webster, besides the fact that he is the same age as her, works in corporate branding, and is of British-Chinese descent.
However, with some gentle probing from an inquisitive Fann, Becks revealed that when she and Matthew had their first meal together, she felt so at ease that she wondered to herself "How could it be so comfortable, and so simple?".

She said she was able to be herself around him from the get-go, and knew that he was "the right one" just a few months into the relationship.
"You met the right person at the right time," offered Fann, who then asked Becks how Matthew has given her a sense of security.

Rebecca then said she is someone who prefers "action over just talking".
"I feel that he treats my family with lots of sincerity. He treats them really well and is very genuine," said the blushing star.
"That's very important to me. When I was younger, my mum used to tell me that you could tell how good a man is by looking at how he treats the women in his own family, like his sisters and mother. [She said] it's a good indication of how he will treat me," she continues.
She used to question her mum's theory and didn't really understand what she was getting at back then, but thanks to Matthew, has come to realise what it means.
She revealed that Matthew treats his mother "extremely well", and hopes that he will dote on her the same in the future.
"I think you can tell one's personality by the way they treat their family," agreed Fann.
Mum approves of this one
Rebecca went on to share that with her past few relationships, her mum was always able to pick out something she didn't like about her previous boyfriends.

"However, she completely doesn't have [any complaints] this time," said Rebecca.
"[My mum] really likes him. They get along really well," added Rebecca with a smile.
To find out what else Rebecca has to say about her fiancé, as well as the advice Fann has for her, catch With Love, Becks on demand for free on meWATCH from this coming Monday, Oct 17. The show debuts the same day at 8pm on Ch 8.
Photos: Mediacorp, Rebecca Lim/ Instagram
Before the premiere of With Love, Becks, catch the actress in an episode of Towkay, Take A Break below: