Reimondo Congee hawker closes stall to return to estimated 'S$10,000 a month' car mechanic job
The mechanic-turned-hawker says his congee biz isn't doing well and he'll go back to a "less tiring and stressful" job fixing cars. He also plans to sell off his "profitable" wonton mee biz for $200K 'cos he's burnt out by the long hours.
Life as a hawker can be unpredictable, but for Raymond Tan, 35, the journey has been especially turbulent. Three years ago, the ex-convict and former car rental company and repair workshop towkay decided to start a hawker business after losing his fortune – which reached $1M at one point – to a gambling addiction. He opened Reimondo Congee at Pasir Ris Central Hawker Centre, which quickly gained popularity for its unique wok hei-heavy seafood porridge. 
No part of this story or photos can be reproduced without permission from 8days.sg.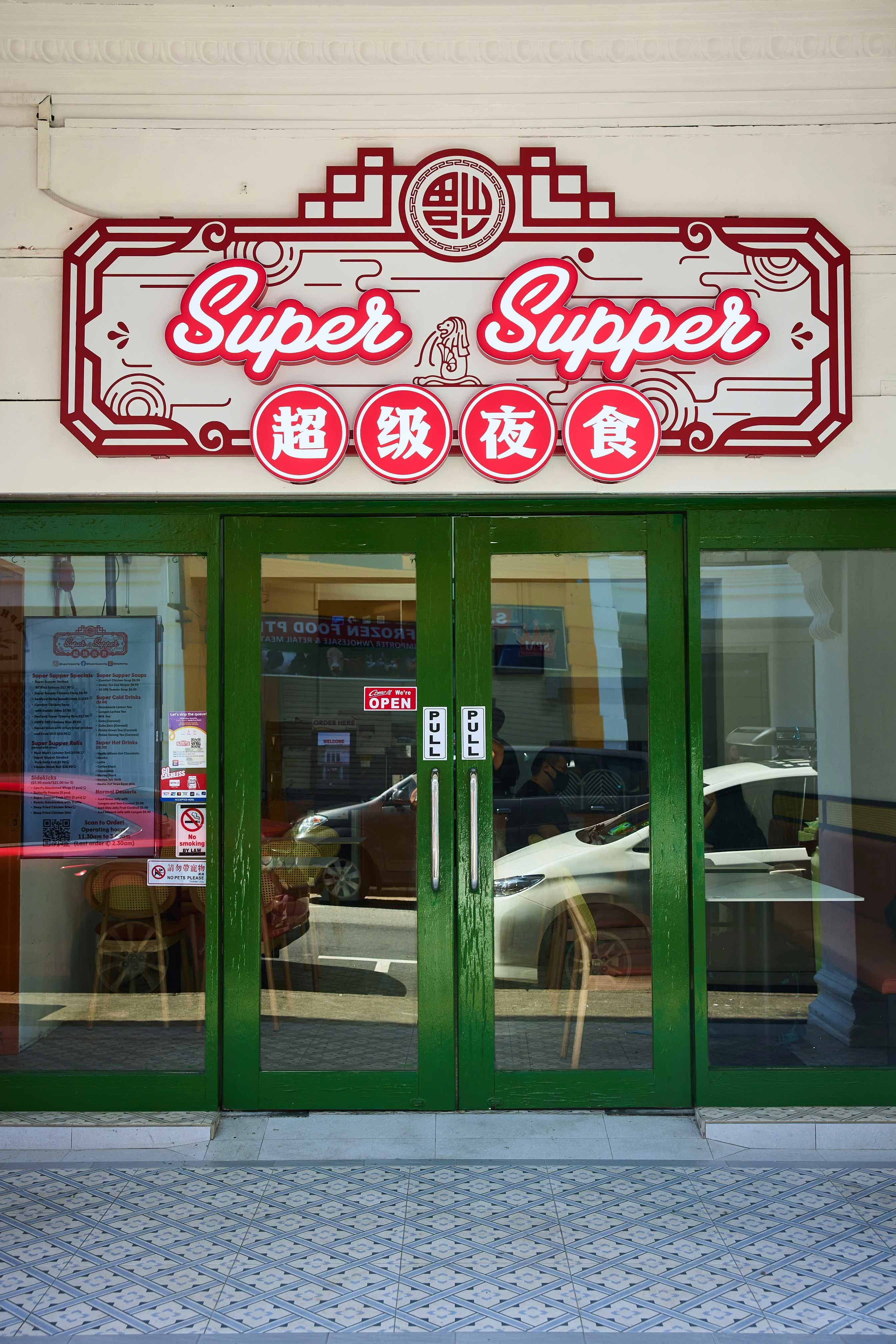 Buoyed by Reimondo's success, Raymond opened a fancier 100-seat eatery Super Supper at a Desker Road shophouse in May 2022. Sadly, the Western-Asian supper joint lasted just five months due to poor business, leaving the hawker in debt for around $280K.
Closing Reimondo Congee permanently on 30 May
Speaking to 8days.sg, Raymond says he has decided not to renew the lease for his three-year-old hawker stall Reimondo Congee. "Business has been very inconsistent here. We've been making a profit of only around $1K a month, which is a risky margin. Things may improve if we shift to another location, but I don't dare to take any more risks. After learning my lesson from [the closure of] Super Supper, I'm very conservative now and I feel that it's time to call it a day."
He cites manpower costs as a reason for the slim profits as well – Raymond hired two full-time assistants to run Reimondo Congee while he personally cooks at Sure Come Back Wanton Mee, a noodle stall also owned by the hawker in the same food centre. He opened the latter last September with the hope of bringing in more profits from selling wonton mee, which he believes is more of an "everyday staple" compared to Reimondo's seafood congee.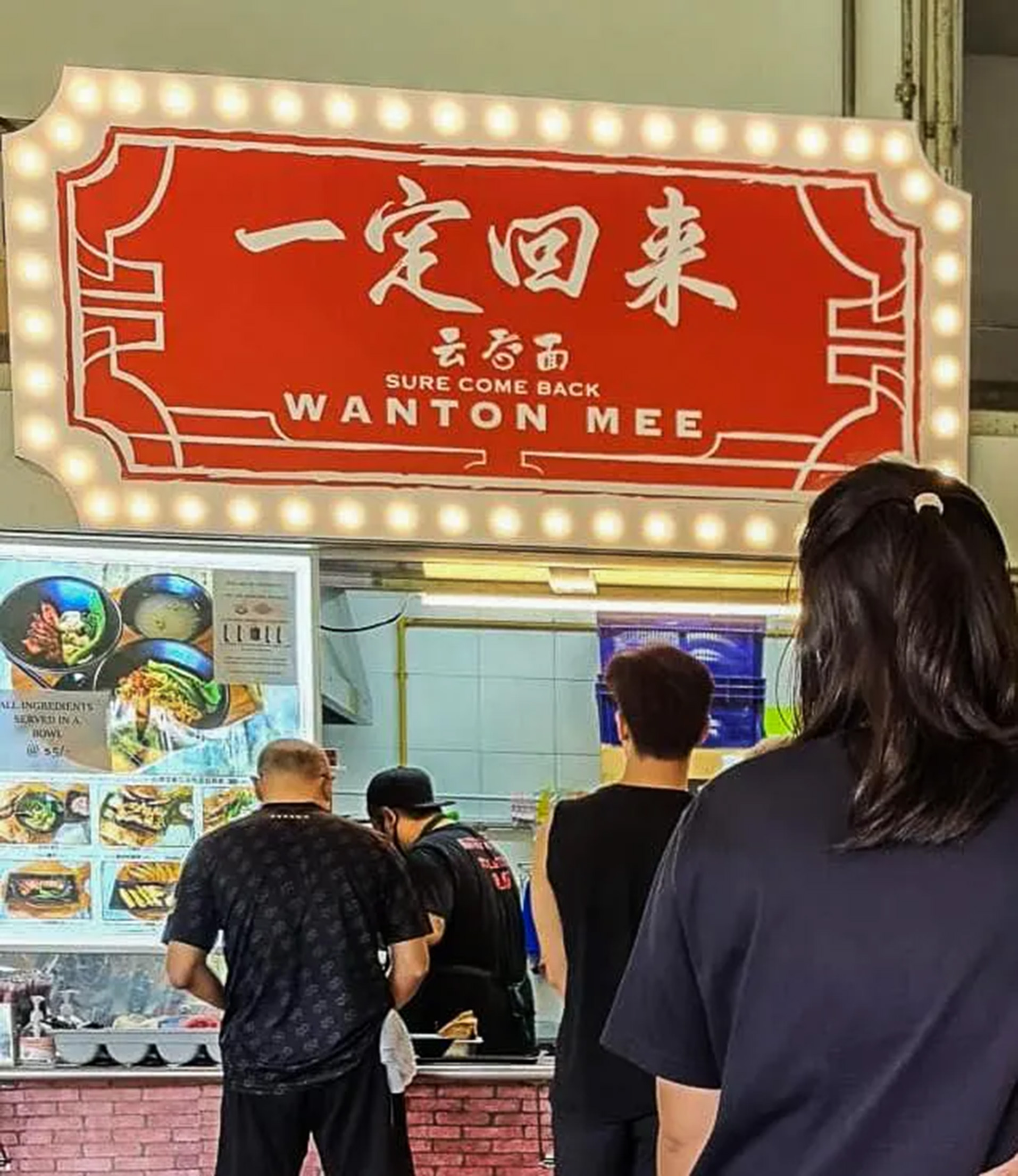 Planning to close Sure Come Back Wanton Mee stall in June too
Despite making a good call and earning a healthy profit of "around $10K" monthly, the hawker is ceasing operations for Sure Come Back Wanton Mee next month as well – marking the end of his F&B journey. The stall is tentatively scheduled to close on 27 June (check their Facebook page for updates).
"I'm already in debt, so I'm running the stall as a one man show [to save on manpower costs]. I only hired one auntie [as a part-time assistant] to help me wrap wontons and sometimes my Reimondo staff help out if the stall is not busy. It's been very tiring and stressful," he laments.
Raymond's version of wonton mee features duck egg noodles imported from Malaysia, as well as elevated ingredients like house-smoked char siew and deep-fried tiger prawn roll, which the hawker prepares from scratch. The laborious work requires him to spend around 12 hours at the stall (which opens from 11.30am to 7.30pm on most days) and has taken a toll on the weary hawker.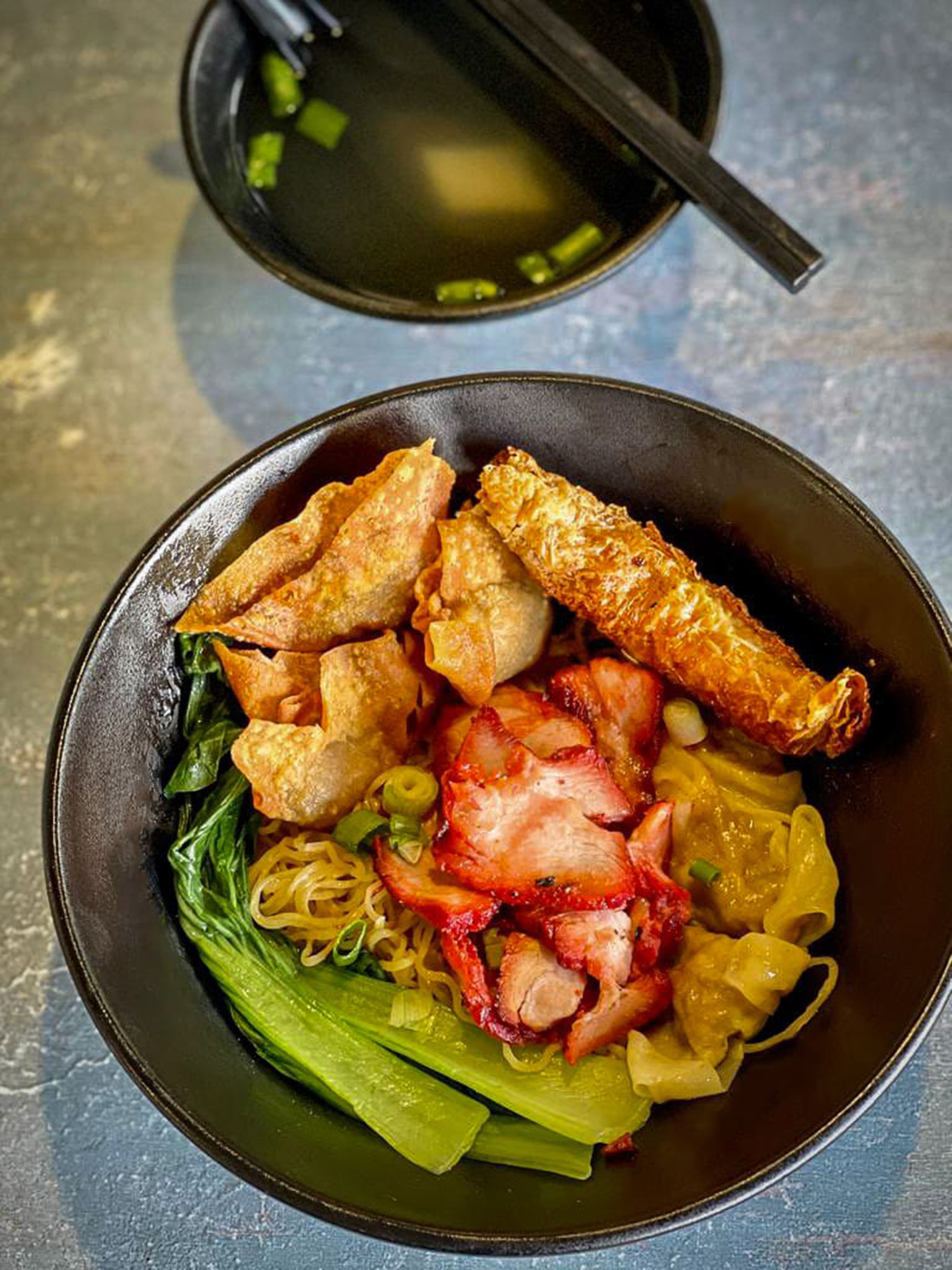 Hopes to sell wonton mee biz for $200K
Raymond says he is looking out for interested buyers for his wonton mee recipes and biz know-how for $200K. "Since the beginning of the year, I've been selling about 300 plates daily – and that's just from me cooking alone. We're also one of the few stalls here that gets a queue [as the hawker centre does not enjoy heavy footfall]. My wonton mee is unique and I think there's potential [to do well]," he says.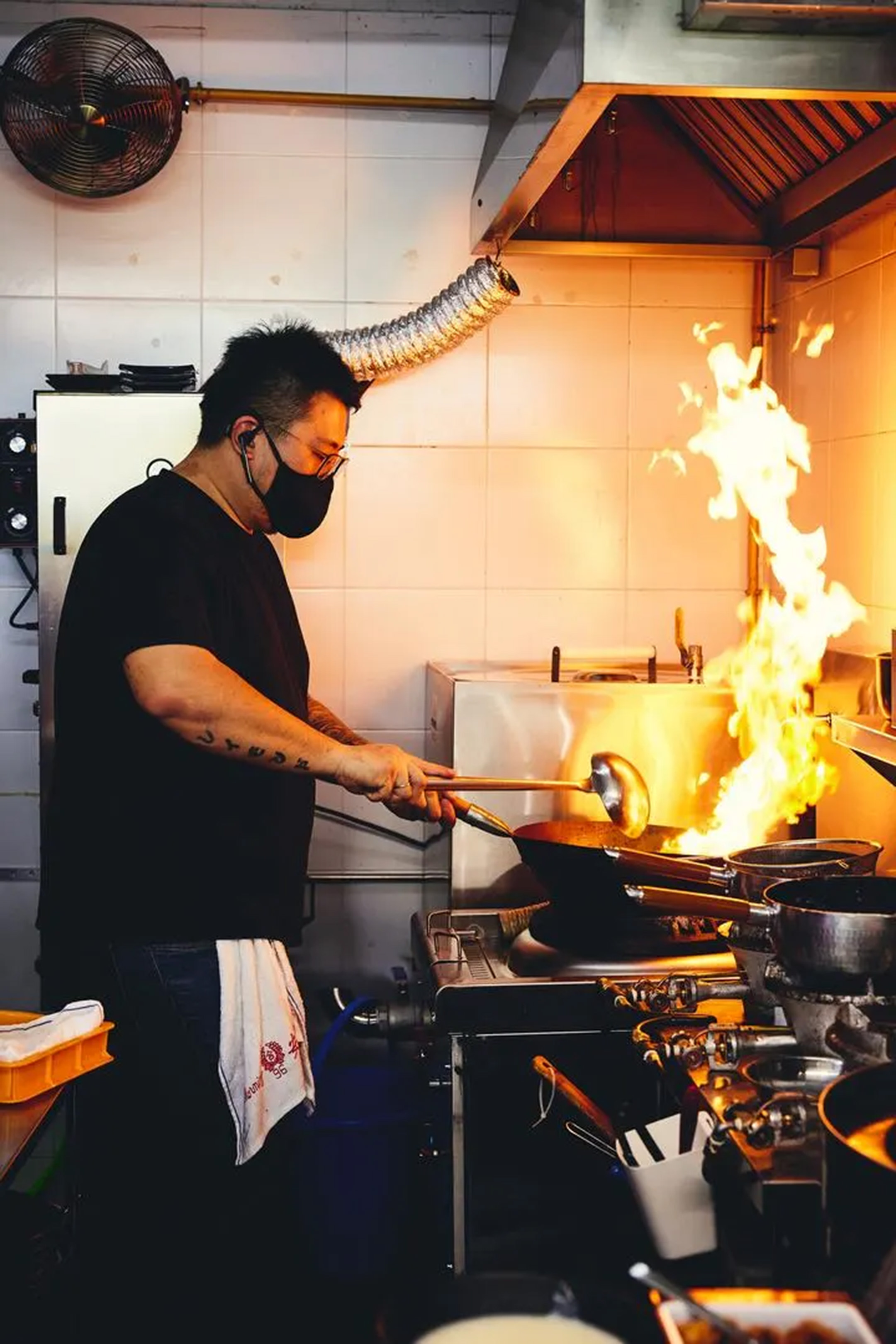 Wife encouraged him to return to car mechanic trade
After closing his stalls, the hawker plans to become a self-employed roadside assistance mechanic. "My wife saw the hard work, long hours and all the sacrifices that I've made [as a hawker] and encouraged me to return to my former trade. She's seen both sides and knows that I'll be able to allocate more time for my family [as a mechanic] due to the flexibility of the job. As a mechanic, you can turn down jobs but you cannot just walk away when you're running a hawker stall," he says. He estimates that his salary as a car mechanic will be "around $10K or more" – this is similar to what his noodle stall is making, but with the advantage of being "less tiring and stressful".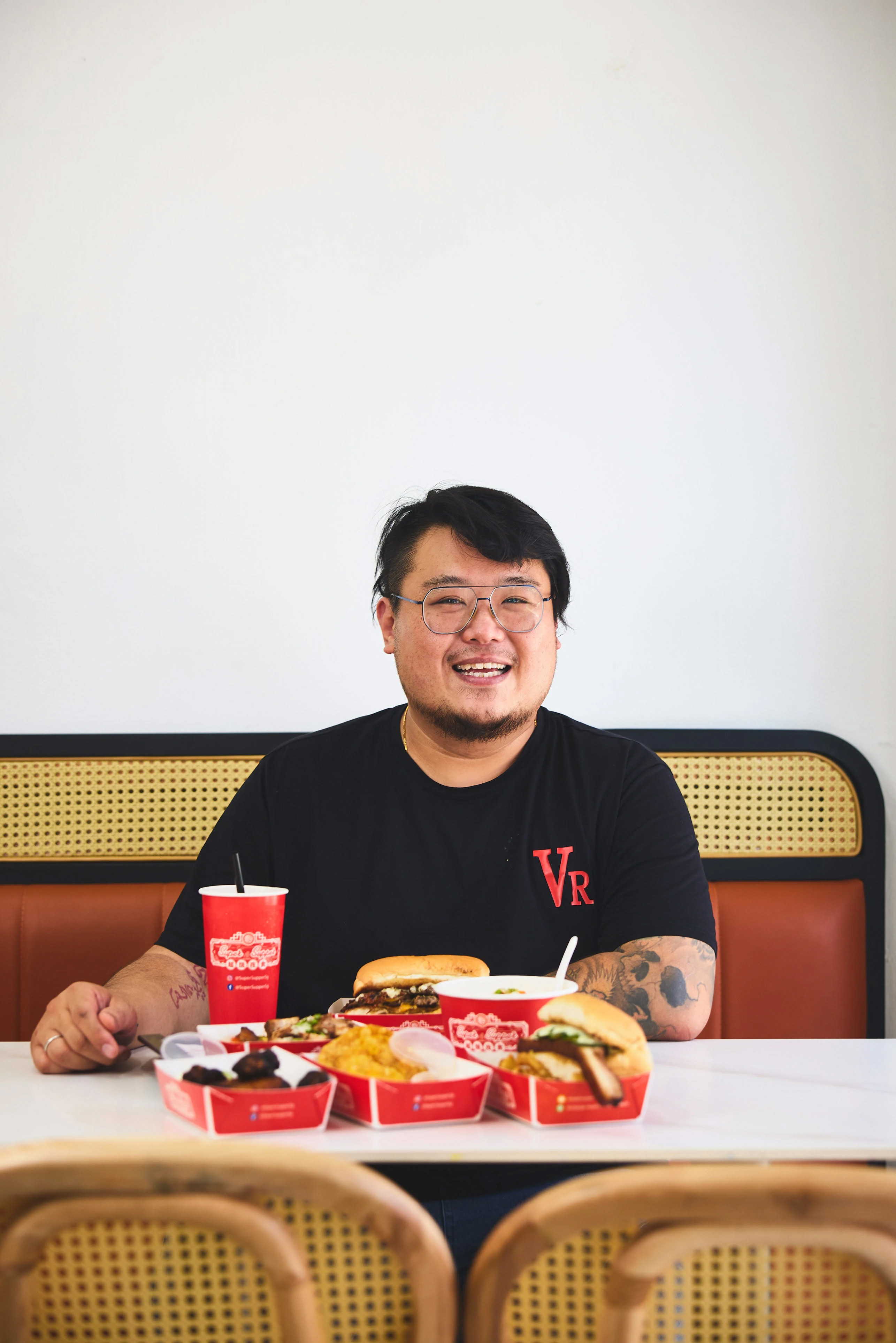 Hopes to fully repay debts in two years
Raymond aims to fully repay his six-figure debt in two years (he has repaid "about $50K" so far). "A credit counsellor helped me to stretch out the repayment plan with the bank so I'm not so stressed over paying a large lump sum over a short period of time. It's a huge weight off my shoulders," he shares. "My [food] suppliers have also been very kind by giving me a good two to three years to repay the loan."
Grateful to leave on a good note
"I appreciate all the support from my customers. They left encouraging comments after I posted about Reimondo's [upcoming] closure. I'm grateful that we're leaving on a good note and it's not because of bad things that we're closing down. People will miss us, that's not too bad!" he says with a laugh.
Even with all the setbacks that he's experienced, the resilient father of two affirms that he does not regret becoming a hawker. "Last time, I always thought that you should take big risks in business [for bigger rewards]. Now I've learned to be more conservative and [the importance of] planning properly. I also don't expect things to [go my way] easily now. To earn money, you need to work hard. I consider [these setbacks] as training. If I can survive the tough life of a hawker, anything else that comes along after will be easier!" Understandably, Raymond has no plans to make an F&B comeback anytime soon. "I will focus on repaying my debts first."
Reimondo Congee's last day of operations is on 30 May 2023. #02-07, Pasir Ris Central Hawker Centre, 110 Pasir Ris Central,  S519641. Open daily except Wed, 11am-3pm & 4.30pm-8pm. Facebook Instagram
Sure Come Back Wanton Mee's tentative last day of operations is on 27 June 2023. #02-24, Pasir Ris Central Hawker Centre, 110 Pasir Ris Central, S519641. Open Mon-Tue & Thu-Fri 11.30am-2pm & 5.30pm-7.30pm; Sat 10am-2pm & Sun 11am-2pm. Closed on Wed. Facebook.
Photos: Alvin Teo & Sure Come Back Wanton Mee
No part of this story or photos can be reproduced without permission from 8days.sg.
8days.sg is now on #tiktok! Follow us on www.tiktok.com/@8dayseat.