987 DJ Chris Mak Has A YouTube Channel With His Korean Girlfriend, Where They Introduce Korean Food That's Not Just K-BBQ
Yes, he's attached, and they're so cute together.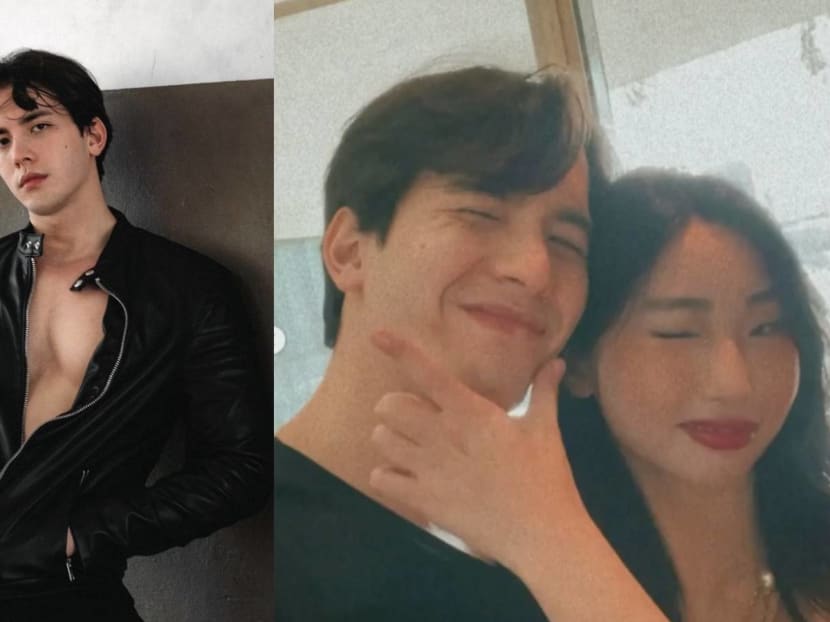 When 987 jock Chris Mak first got into radio back in 2019, he revealed to 8days.sg in an interview that he's not on social media.
Well, two years on, things can't be more different for the 27-year-old.

Chris is not only on Instagram, he can also be found on TikTok account (hello, Gen Zs), and is active on both YouTube and live-streaming platform Twitch. And no, he doesn't call memes 'mimi-s' anymore.

Talk about a 180-degree change, or should we say, 987-degree change for Chris, who now hosts Lunchbox with fellow 987 DJ Natasha Faisal every weekday from 10am to 2pm. But more on his new gig later.
Right now, we're very much focused on Chris' YouTube channel which he shares with his Korean girlfriend, Lynn.

Yes, in case you haven't heard, Chris is attached. Cue the violins for those thirsty for the half-English, half-Chinese looker.
Their channel, which they started in May, is called SinKo Couple 'cos Chris is Singaporean and Lynn is Korean, and it focuses mainly on food.

They've whipped up shrimp fried rice and rosé pasta, reviewed spicy ayam geprek and rosé tteokbokki, as well as ranked the best corn dogs in Singapore. Recently, the couple has branched out into lifestyle content with a staycation review.
When 8days.sg caught up with Chris over the phone, he shared that the channel was conceptualised during the lockdown, to have fun and share with different people our experiences".

Though Chris declined to reveal more about his relationship, he did reveal that they've been "dating for a while", and that they met through mutual friends.

She likes sharing a lot about Korean culture, so you can expect more of that on our channel," he said, adding that viewers should not bank on seeing usual Korean food suspects, like Korean BBQ too often.
Instead, Chris wants to introduce new food that people might not know of", many of which he got to know through Lynn.

Lynn, said Chris, is a certified foodie, and a great cook too, so don't turn your nose up at her food recommendations.

"It's a 10 [out of 10]," laughed Chris, when we asked him to rate her kitchen skills. "[I might be] a little biased with the rating, but I love her cooking.
Like we mentioned earlier, Chris now has a new time belt on 987 and he let on during our chat that he and Natasha have been planning a lot of things", like a podcast, which is set to be released in the next month or so.
I don't want to give too much away, because I don't know if I can, but we're going to somehow link it to specific content on Twitch. It has nothing to do with gaming though, I'll put it that way," he said.

Catch Chris and Natasha every weekday from 10am to 2pm on Lunchbox with Nat and Chris on 987FM. Click here to tune in via meLISTEN.

Photos: Chris Mak/Instagram