Calvert Tay Releases First English Single, Says Mum Hong Huifang Is "More Nervous" Than He Is
There's now a pop star in Zheng Geping and Hong Huifang's family.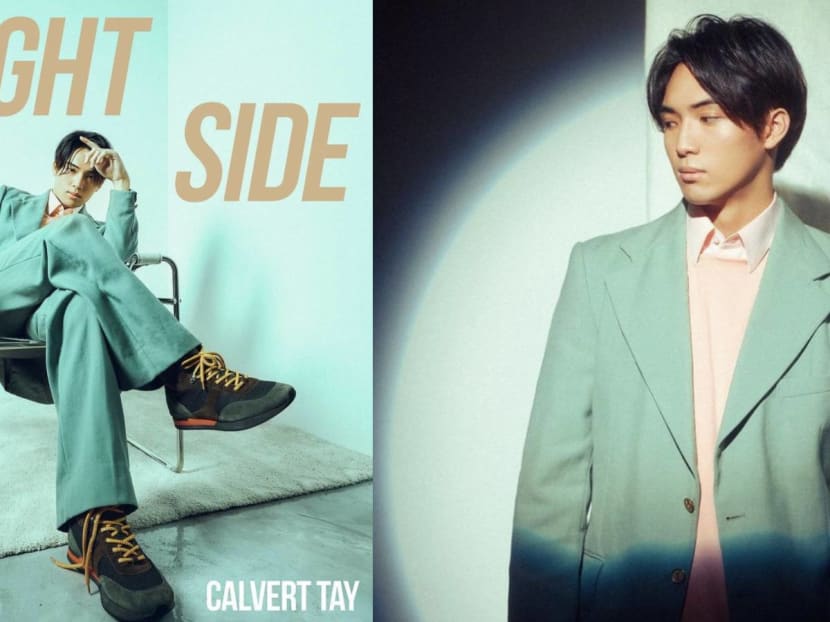 Zheng Geping
and
Hong Huifang
's two kids are shaping up to be multi-talented artistes. Daughter
Tay Ying
, 25, is an actress and a dancer and has a black belt in Taekwondo too.
Their son
Calvert
, 20, acts and is now a bona fide singer-songwriter.
Earlier this week, Calvert released his first English single, 'Right Side', which he describes as "a mix of R&B and city-pop". The delightfully catchy tune is now available on major music streaming platforms.
8days.sg
, Calvert, who co-wrote and produced the song along with producer Juan shared more about his new release.
Since I was very young, I've always been influenced by music. My sister and I started learning the piano from a young age, so music has always been a part of my life," he said.
Calvert, who lists Lauv and Japanese artistes like Kan Sano and [rock band] Monkey Majik as his musical inspirations, said the pandemic had something to do with his renewed interest in music.

During the Circuit Breaker last year, there was a lot of alone time and it was then that I regained my passion for music, he said.

He was later approached by music school Academy of Rock to work on a song together.

While Calvert declined to say how much the whole project cost, he did reveal that it was financed by Academy Of Rock.

Calvert's family has been very supportive and he revealed that Tay Ying was "one of the first people, followed by his parents, who heard the song.

It's very funny, actually. It's my first time releasing a song, but my mum is more nervous than I am. She's worrying about how the response would be, and has been asking if everything is going to be okay," he laughed.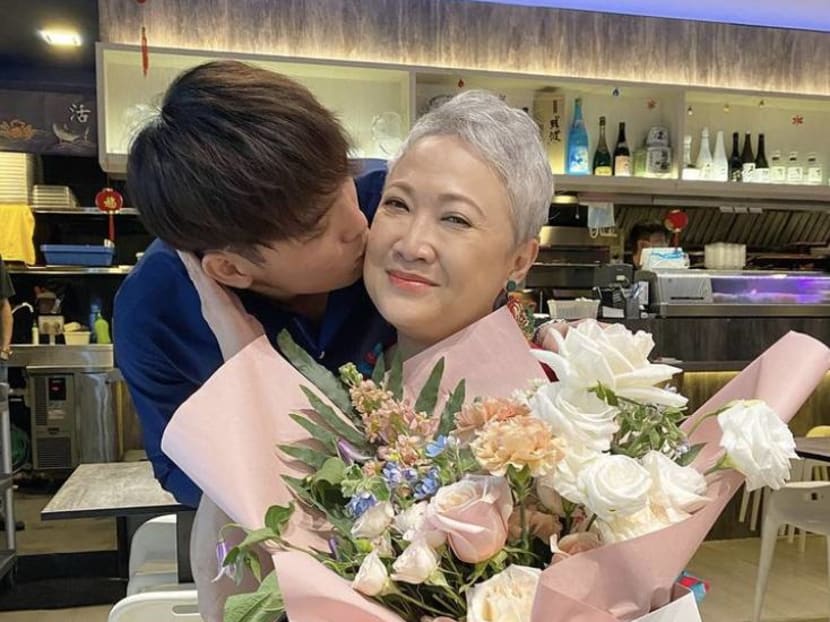 In a separate phone interview with 8days.sg, Huifang, 60, revealed that she didn't expect Calvert to release a single.

"Both Geping and I aren't too musically inclined, so we're quite surprised. I've always liked music, and would like to dabble in it, but I have no talents in that regard, so I'm pleasantly surprised that my son could help me achieve this dream of mine," she said, adding that as a mum, she's biased.
No matter what song my son sings, to a mum, it's gonna sound great, she said.

Also, don't expect her to perform with Calvert anytime soon.

Singing and dancing are my weaknesses, the actress said. So if you want me to dance with him, my standard will not be able to match up to his (laughs).

So what's next for Calvert, who made his acting debut in 2016 in Mediacorp drama While We Are Young?

He'll be completing his diploma in mass communication in Kaplan Singapore at the end of year, and after that Calvert says he plans to go fully into showbiz as a singer and an actor.

I won't shun away from either, [but] right now, I'll focus on writing songs and improving my skills as a songwriter," he said.

My personal goal is to hopefully release a Chinese song in 2022. And I hope to write the entire song by myself then," he added.

Photos: Calvert Tay/Instagram, Hong Huifang/Instagram
'Right Side' is out now on all digital streaming platforms.