Dennis Chew Bought This BMW As A Birthday Gift For A Close Family Friend
The generous Love 972 DJ, who can't drive, spent $60K on the car.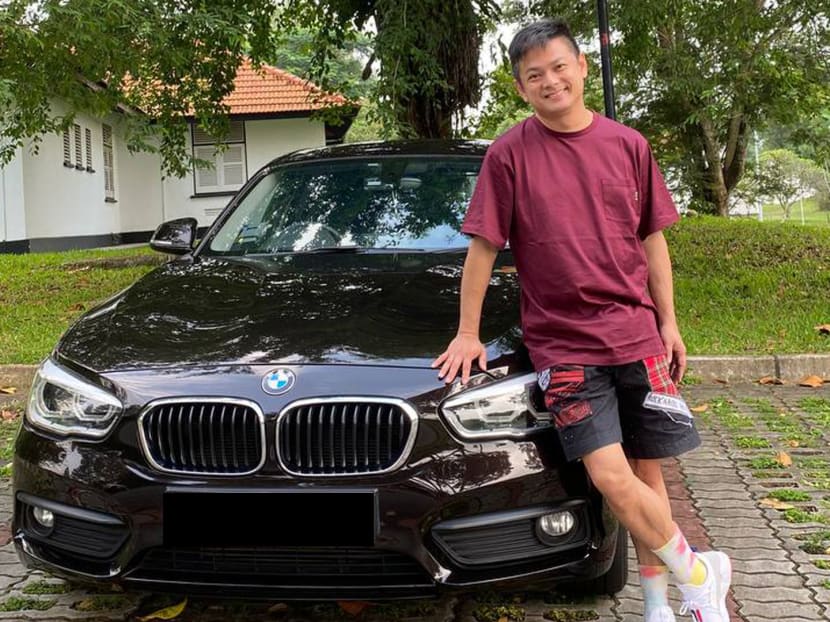 Dennis Chew not only bought his dream home last year, but also his first car.
The Love 972 DJ tells 8days.sg he spent a little over $60,000 on a four-year-old BMW 1 Series last October (which sounds like a pretty good deal when a similar-aged BMW 116 costs around $80K).
Only thing is, Dennis doesn't know how to drive, and he doesn't intend to get his driving license either. The car is actually a (super generous!) gift for a close family friend.
"I used to live with my nanny and her family, and they treat me like their own. I noticed her eldest son was a bit down after selling his car when he semi-retired, so I decided to surprise him with a car on his birthday," says Dennis. "I decorated the car with the words 'Happy Birthday' and he was very happy and touched."

All photos cannot be reproduced without permission from 8days.sg.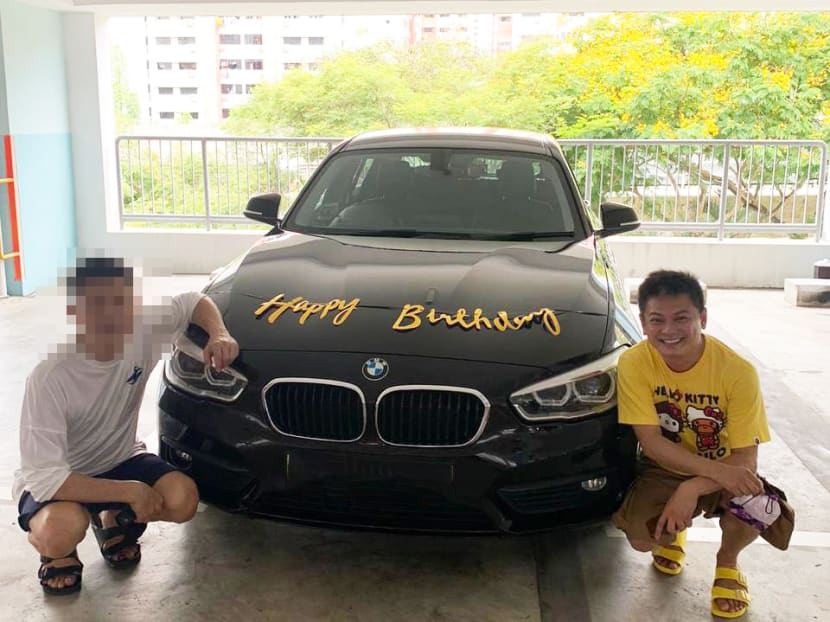 Just like how Dennis, 48, fell in love at first sight with his Executive Maisonette flat, it was a similar case with his new ride.
"I personally like Mercedes, but when my friend who owns a dealership showed me the BMW, I was immediately drawn to it. The license plate number is related to my radio station, so I like it a lot. My friend took me for a test drive in the BMW and I felt very comfortable in it, so I bought it immediately. The car is in very good condition and such a good deal is hard to come by," shares Dennis.
"The hatchback is quite cute and doesn't really suit him, but I don't care. I buy the car I want 'cos I'm the one paying for it," he laughs.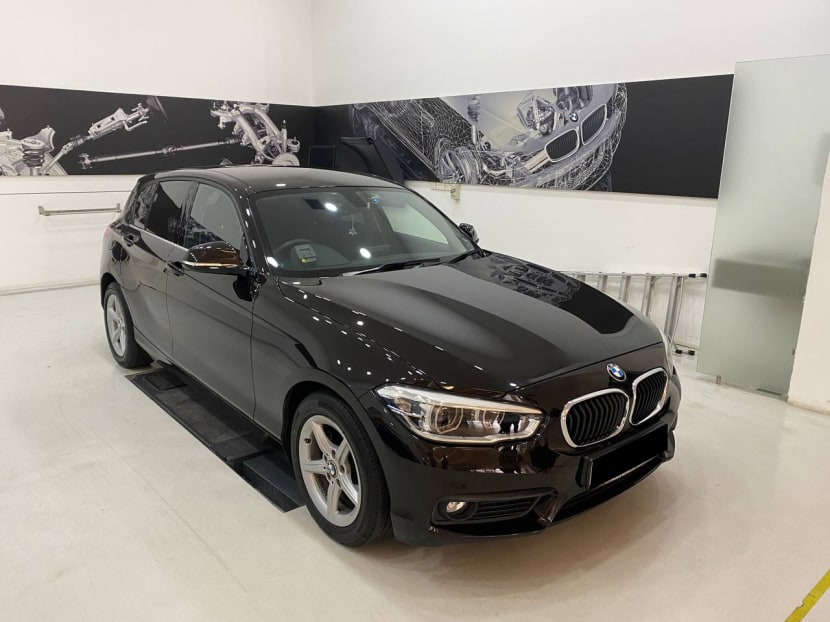 As much as Dennis enjoyed the thrill of car shopping, he has no intention of signing up for driving lessons. As someone who says he's easily distracted, he reckons the roads will be safer without him.
"I'm not someone who can multi-task. When you talk to me, I will probably turn to look at you and unconsciously turn the steering wheel the same direction," he explains. "I also like the thrill of speed. The first time I rode a jet ski, everyone thought I was a pro 'cos I was going at high speed, so I think I will be like that when I drive. I am not good but yet I want to speed."
His friends also don't think he has what it takes to pass the driving test too.
"They all think I would not be able to get a license, so many years ago, I wanted to surprise them by passing the test and taking them for a spin on my birthday. However, everyone found out that I was taking lessons 'cos I blurted it out in my sleep when we were at a staycation. So I gave up after that. I have nothing to prove already!" he guffaws.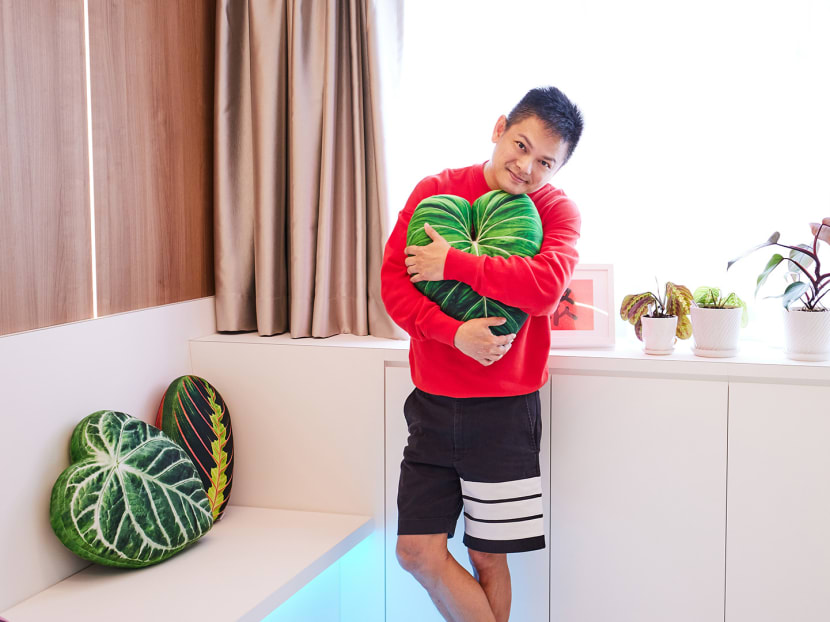 When we point out that he's very generous to those around him, Dennis brushes it off, saying it brings him joy to spread joy.

"When I see things that my friends like, I will buy it for them, just like the leaf cushions in my house. My friends are crazy about plants so I ordered 43 cushions as presents. Each cushion costs more than $40 and I think I spent more than a thousand dollars on them," he says.
"When I travel, 80 per cent of the things I buy are for others. Seeing people happy makes me happy. Life is short, and we need to spread joy."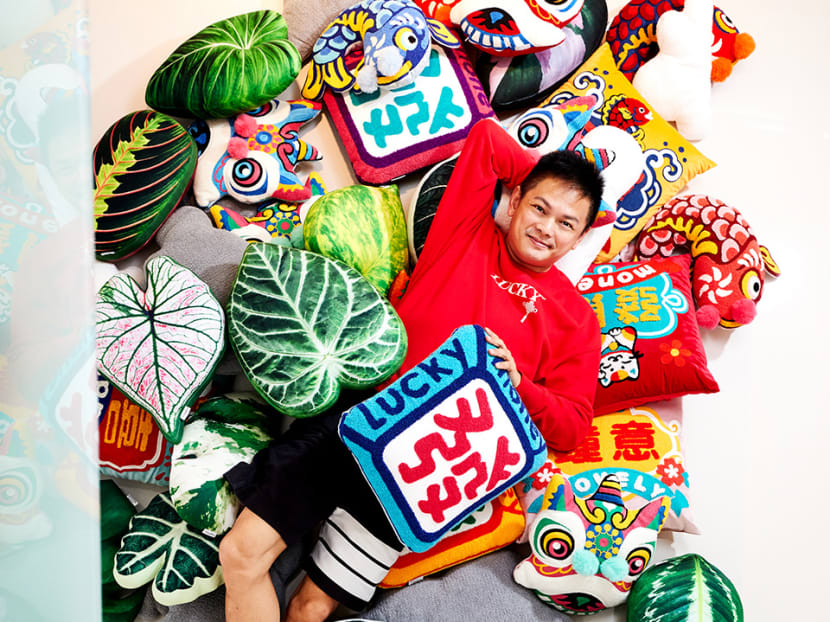 Photo: Dennis Chew, Aik Chen