Dennis Chew Worked 3 Jobs During NS As He Had To Give His Mum S$500 A Month, Which Was More Than Double His NS Allowance
Dennis opened up about growing up poor on the latest episode of talk show Hear U Out.
Earlier this month, Love 972 DJ Dennis Chew shared the touching story of how his officer in NS stood up for him when he was in danger of being charged by the Singapore Armed Forces (SAF) for working three jobs during NS.
In this week's episode of Hear U Out, the 47-year-old revealed the reason he had to moonlight.
Dennis said, "My family was really poor when I was younger, so my mother was more tight-fisted when it came to our finances. Our relationship was a bit strained when I was serving my NS. I was only paid S$200 plus back then, but I had to give her S$500 a month."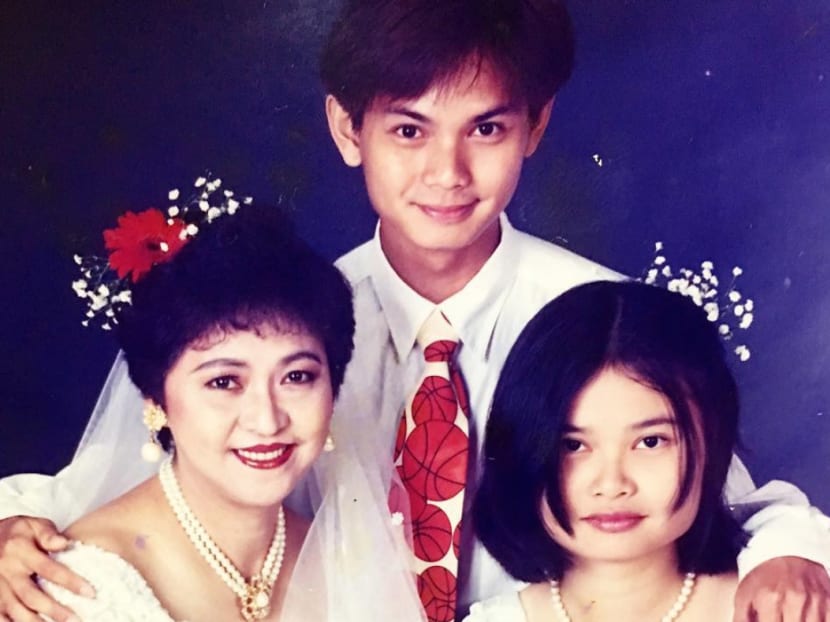 As Dennis' dad was jobless and his sister was still in school, the responsibility of providing for the family fell solely on him.
Recalled Dennis: My mum asked me 'What's going to happen to us after you enlist?' and I told her, 'I'll keep S$30 for myself and give you the remaining S$200.' She responded, 'You can't do that. What will happen to the family?'"
This was a huge blow for Dennis, who was having a "really tough time" in the army. His mum also couldn't understand why he wasn't able to earn as much as he used to before he enlisted.
Thankfully, he saw a glimmer of hope three months later, when he was transferred to the military band unit. There, he was in camp from eight-to-five on weekdays and started receiving job offers that would ease his financial woes.
"Lay See, who was the programme director of Kid's Camp at the time, told me to play Professor Miaomiao in the show to earn some extra money," said Dennis. "YES 933 also suggested that I deejay for them on the weekends. There was a new production house called Channel KTV and I was very lucky to be offered a hosting job after passing their audition. I filmed one to two episodes a month and was able to bring home a four-figure sum. I was overjoyed."
Although Dennis was investigated by MINDEF following a complaint, they eventually granted him permission to continue working at his other jobs after understanding his family's situation.
To find out what else Dennis revealed on Hear U Out, click here for part 1 & part 2.

Photos: Dennis Chew's Instagram