Desmond Tan's Heart "Broke Into Million Pieces" When He Saw His Dog Struggling And Whining In Pain From Arthritis
"I cannot handle the thought [of Hoshi dying], the actor said.
If you follow Desmond Tan on Instagram, you would know the deep bond he shares with his two dogs, Hoshi and Udon. So we can imagine the amount of stress and worry he was under when Hoshi, his 11-year-old English cocker spaniel, started "whining in pain" while struggling to move in the middle of the night recently.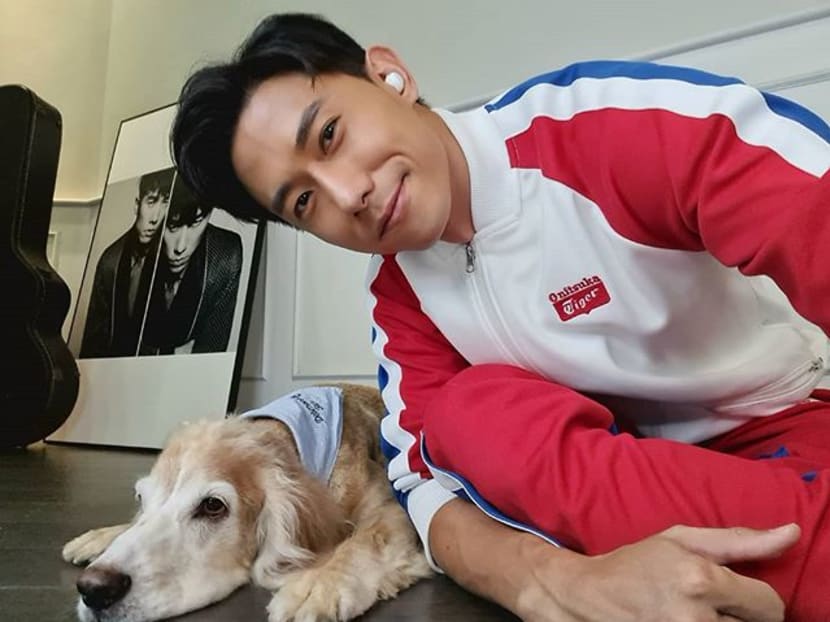 The 33-year-old detailed the incident on Instagram on August 12, writing: "This boy really gave me a scare last night! He couldn't get back on his feet and was whining in pain. I was heartbroken when I saw him struggling to just adjust his body when he was lying down. Poor Hoshi must be so scared and puzzled [as to] why he couldn't move normally. I could even hear him whimpering throughout the night when I was getting some shut-eye for my shoot today," he wrote.
After a visit to the vet, Desmond was told that Hoshi's suffering from arthritis, which isn't an uncommon condition in ageing dogs.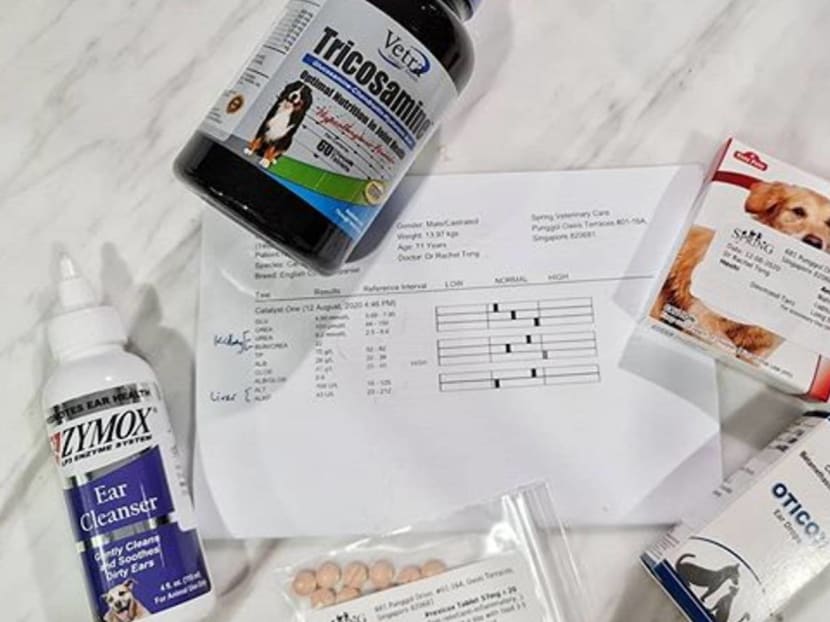 "Now, I guess I have to accept that my baby boy is no longer a baby anymore. He's ageing and moving on to his next phase of life as a senior dog. He will need more TLC and health care, and I'll definitely make sure he will be in good hands!" added Desmond.
8days.sg
contacted Desmond for an update, he assured us that Hoshi is "better now", although he appears to be less active.
"I hope he gets better though because it's heartbreaking to see him like that," Des told us over WhatsApp, adding that this is the first time Hoshi experienced such a "major health issue".
"I initially thought he was having fits (which he never had) because he was lying on his side and struggling with stiffened legs. Then, I realised he was conscious and whining in pain. So I wondered if he had gotten a sprain from jumping instead," Des explained. "My heart broke into million pieces when I saw him struggling like that for the first time. It never really occurred to me that he's getting old because he's always had such a puppy-like disposition."

As for what went down that night, Desmond told us that he had "really panicked" as he thought he would be losing Hoshi for real. And because of that scare, Desmond said that he now has to face up to the unavoidable reality that Hoshi is indeed getting old.
"I will always remember August 11 as the day symptoms of Hoshi ageing started crawling into his life," he added.

Two days later on August 13, Desmond's heart broke again when Hoshi suddenly groaned in pain halfway through breakfast. According to Des, one of Hoshi's joints appeared to be acting up again and the poor dog was left frozen in its place.
"I quickly scooped him up and brought him to his bed to let him rest, but it took him a while to lie on his tummy," Desmond said. As he had to go to work, he had no choice but to leave Hoshi in the care of his family members.
"When I was driving to work, so many thoughts went through my mind. This is probably the scariest experience. The daunting time bomb that all pawrents have is hitting me slowly…" Desmond trailed off.
"I cannot handle the thought [of Hoshi dying]. Animals are my Achilles heel," Desmond continued, recounting an article he read online about a letter written to an owner from the perspective of his dog. "I just broke down like a baby... I felt it was like a letter from Hoshi to me... Man! No joke!"
Apart from Hoshi, Desmond is also dad to Udon, a four-year-old mix-breed pup who the star adopted from non-profit animal shelter Voices For Animals (VFA).
Photos: Desmond Tan/Instagram