Edmund Chen Spent 8 Years Searching For A Treatment For His Son Yixi, Who Was Partially Blind In One Eye Due To An Infection
The family couldn't come to terms with what had happened as Yixi became partially blind in one eye from a corneal infection that worsened overnight.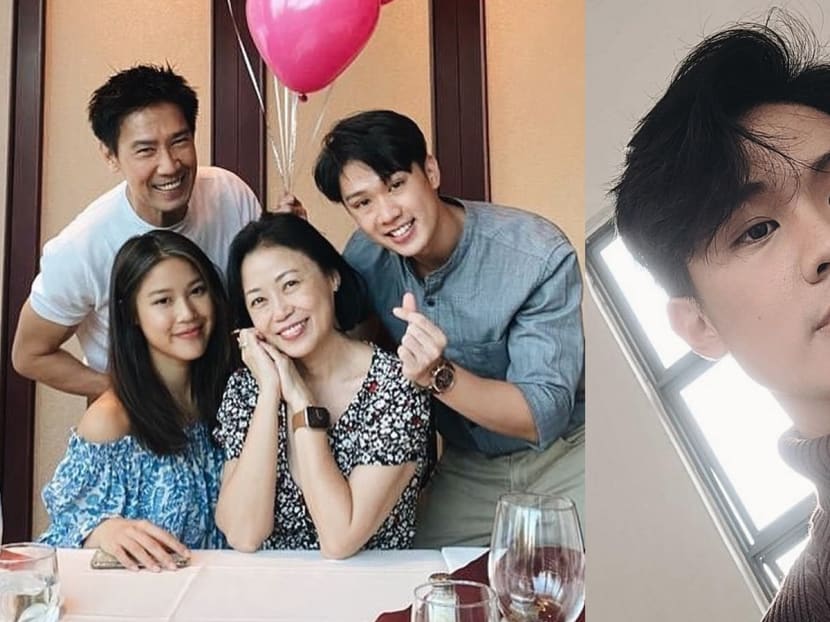 There's no question that Edmund Chen and Xiang Yun are fantastic parents to their kids, Yixi, 30, and Yixin, 21. But one incident that happened to Yixi years ago when he was a teenager still causes Edmund to get extremely emotional: the day that Edmund was afraid that his son would lose his eye.
The 60-year-old former Mediacorp actor was recently a guest on LOVE 972's Breakfast Quartet, where he chatted with the show's four hosts — Chen Biyu, Dennis Chew, Marcus Chin and Mark Lee — about fatherhood for a Father's Day Special. Previous celeb guests who regaled listeners with their stories about being a dad include Wang Lei and Henry Thia.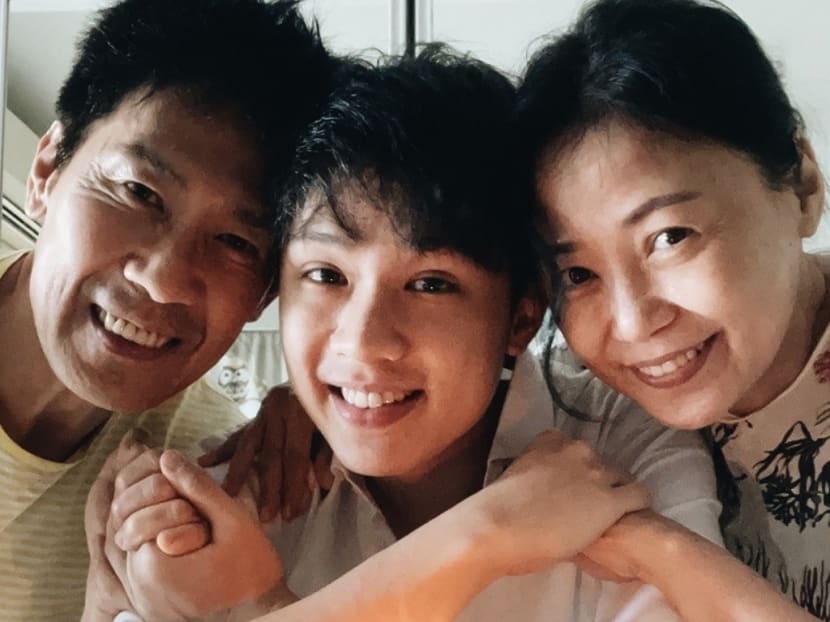 He shared, "[Yixi] used to wear spectacles but would bump into things since he was pretty careless. A friend offered to sponsor hard [contact] lenses that he would wear [overnight] so that he wouldn't need to wear glasses in the day."
"I thought it was a good idea since he wouldn't have the problem of knocking into things again," Edmund continued. "He tried the lens on but [his left eye] got inflamed(...) I thought it would resolve overnight and that it would recover on its own."
Alas, that didn't happen and Edmund was shocked to wake up the next morning to see that the white in Yixi's eye had turned red, and his iris grey. He admitted, "That's when I knew [that the situation] was really serious. We were really afraid and told him to go to the hospital. I had to attend an event and Xiang Yun was busy filming, so we told him to go to the hospital by himself."
Just when Edmund was about to step on stage, he received a call that shook him to the bone. "The person on the other line said, 'Mr. Chen, we have to remove your son's eye.'" Edmund revealed. "They said that were worried that the infection would reach his brain. I thought that I had misheard what [the doctor] said because he said it very casually. It was very noisy backstage and I remember asking Moses Lim, who was just in front of me, to go on stage without me because I needed to go to a quieter place to get [the doctor] to repeat what he had said. When he said the same thing again, my mind went blank and I didn't know what to do."
Even after hearing this awful piece of news, Edmund couldn't rush to the hospital to be with Yixi because of work. By the time he wrapped up the event, Yixi was out of the operating theatre. Thankfully, the doctor decided against removing the entire left eye and instead burst the sac that had formed to allow the pus to drain out.
Edmund said that pus oozed out of the wound "for weeks". For the first couple of days, pus had to be cleaned off every two to three hours, causing Yixi's eye become more swollen. The then-teenager's sleep was also affected as he had to get up in the middle of the night to clean the wound.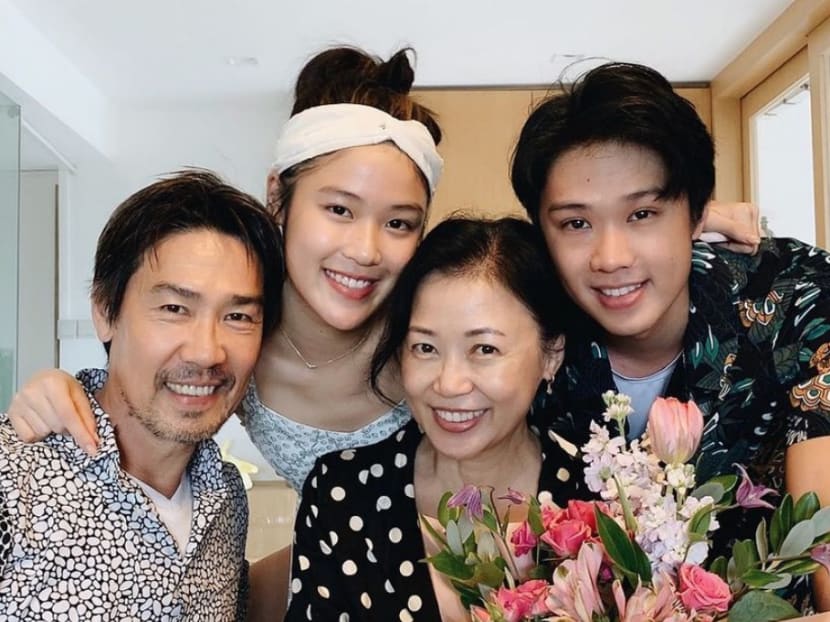 After Yixi was discharged from the hospital, Xiang Yun and Edmund spent years trying to find a suitable treatment for his eye. Edmund said, "We tried everything from western doctors to traditional medicine… We spent seven or eight years looking. We even went to Taiwan in hopes of finding a cure. I went to temples, churches, and just about everywhere to try to find a way to make things better."
The couple would only stop their relentless search when Yixi went up to him one day and told him, "Dad, you seem to be having a hard time. Don't worry [about me because] I've gotten used to it.'"
Yixi eventually got a partial cornea transplant when he was in the army, and has since recovered 75 per cent of the vision in his left eye.
Photos: Chen Yixi's Instagram