Insta-Buzz: What The Stars Were Up To This Week
Here are some of our favourite snaps from the past week.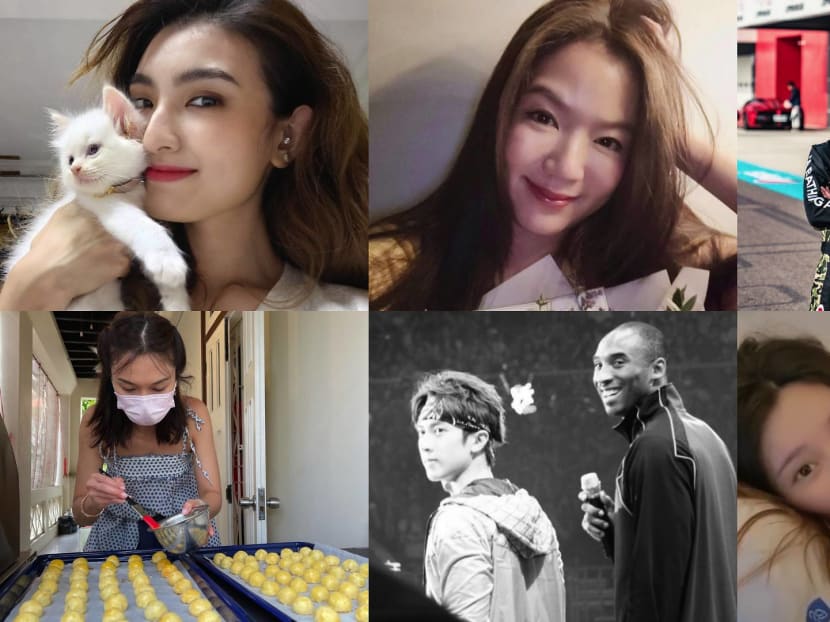 In this week's celeb social media roundup, we have happy reunions, some #oldschoolcool stuff, various celebrations, and more.
Instead of spending her birthday relaxing, Rui En decided to go for strength training classes, which ended with her hands shaking (wow, just how intense was it?), hence the "blurry selfies" she sent to her loyal fan club RBKD to thank them for sending her cake and flowers.
"HAHAHAHAHAHAHA! Like that then got feel mah! (sic)" she had written to them. Someone was clearly in a fantastic mood.
Photos: RBKD/Instagram
After spending four months in Taiwan to film upcoming iQiyi drama Danger Zone, Chris was finally able to return home to Singapore and complete his 14-day mandatory quarantine in time to celebrate his wife Fann Wong's 50th birthday with their son Zed on Wednesday (Jan 27). These pics are too sweet!
Photos: Fann Wong/Instagram
Also seeing each other again after an even longer time apart — 304 days or 10 months, to be exact — were Rainie and Ronghao, who are based in Taiwan and China respectively and could only be reunited earlier this week when Rainie finally found time to visit her husband.
However, instead of posting a bunch of cute selfies of the two of them, she simply uploaded a photo of a girl hugging a dog. She did share an Instagram Stories video of them that was filmed using the Snapchat baby filter later, although the low-key couple never really appear in the same frame. Oh well, it's better than nothing.
Photos: Rainie Yang/Instagram
It looks like Sally Pan had an extremely smooth pregnancy and birth, judging from her caption and the clip she shared.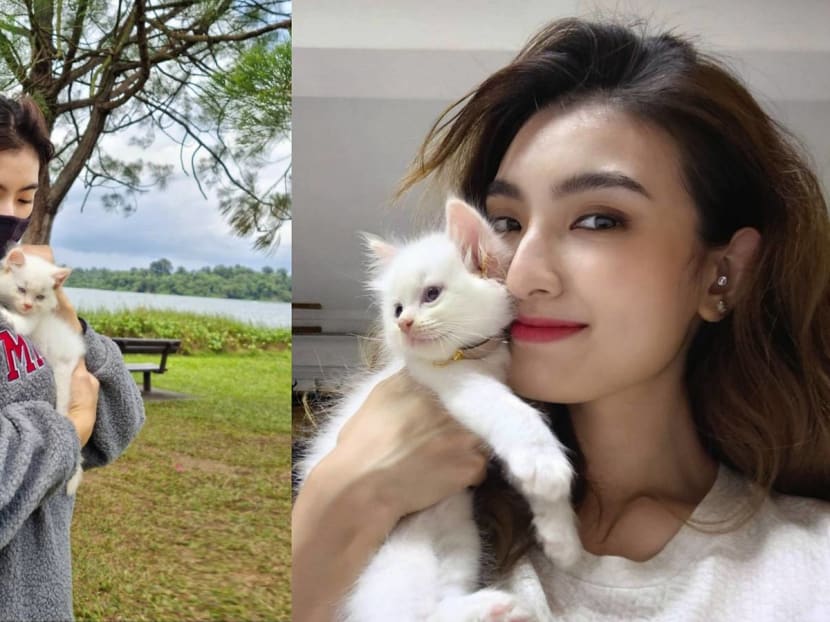 Say hello to Hong Ling's super cute and tiny new cat, Zhao Cai, which means "Lucky" in Chinese (P/S: Zhao Cai Mao refers to the fortune cat). Wonder if his auspicious name will bring lots of good fortune to his mama, not that she appears to lack it anyway.
Photos: Hong Ling/Instagram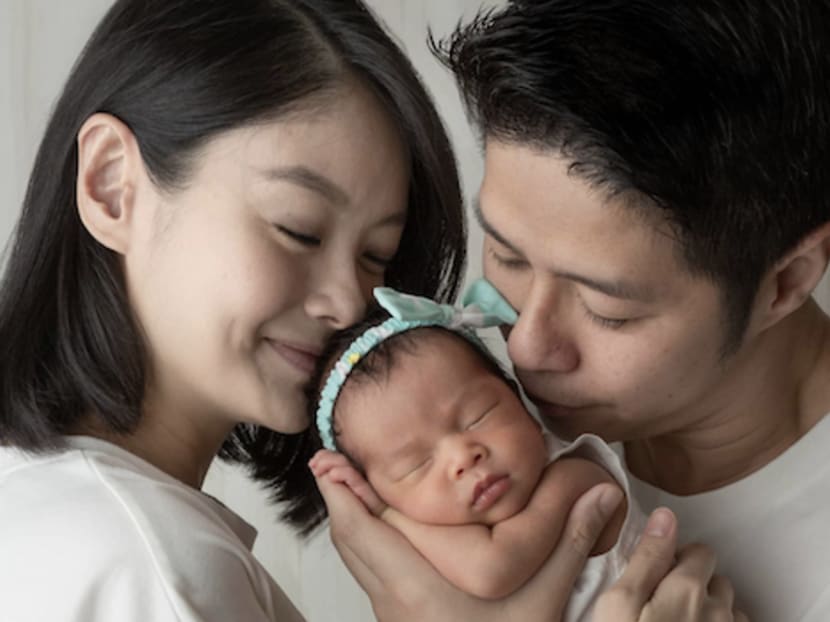 The model-actress and her banker hubby Deon Woo got hitched on January 28 three years ago, and exactly two years later, she found out she was pregnant. On their third anniversary this year, she dedicated a long and super sweet post to him, which was accompanied by a photo of them with their daughter Layla.
Photo: Sheila Sim/Instagram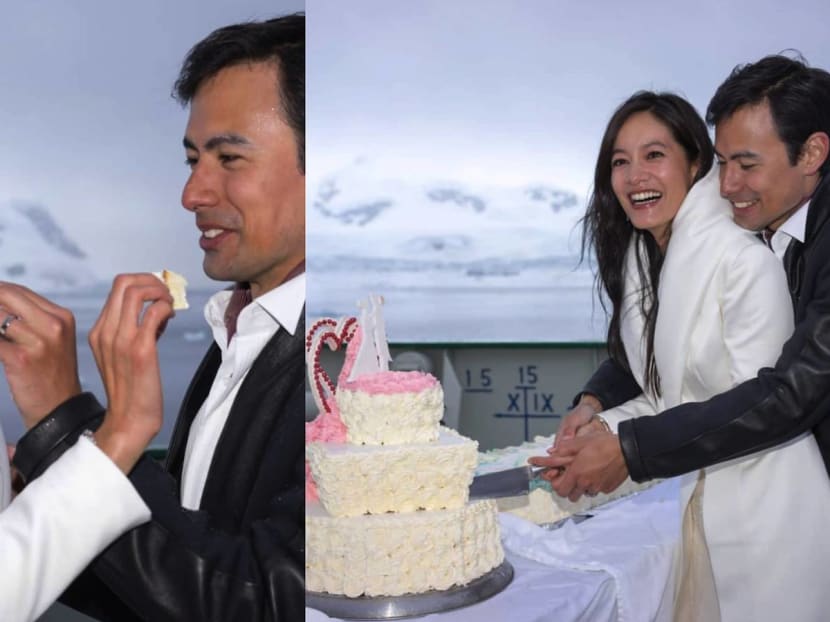 Or so Janet claimed in her Instagram post anyway, which had some lovely candid pics from their wedding in Antarctica six years ago, but she was obviously just joking 'cos she remembered to announce it on social media in the end.
Photos: Janet Hsieh/Instagram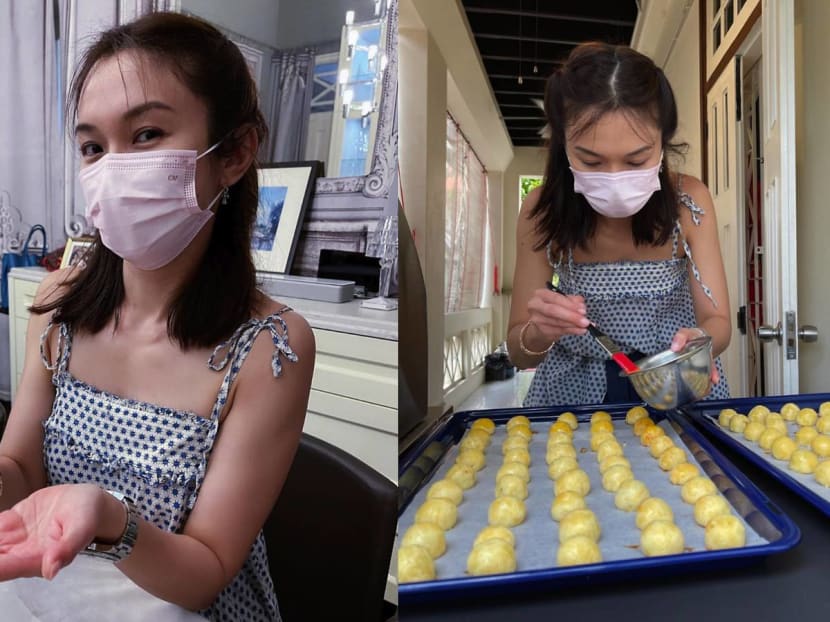 Wow, is there anything the award-winning actress can't do? Instead of ordering pineapple tarts like the rest of us, Joanne opted to try making her own goodies, which she described as "tangy, not too sweet with a melt/crumble in your mouth texture". Sounds amazing.
Sadly, she said that they are not for sale… "unless maybe if enough requests come through". Well, everyone, you know what to do.
Photos: Joanne Peh/Instagram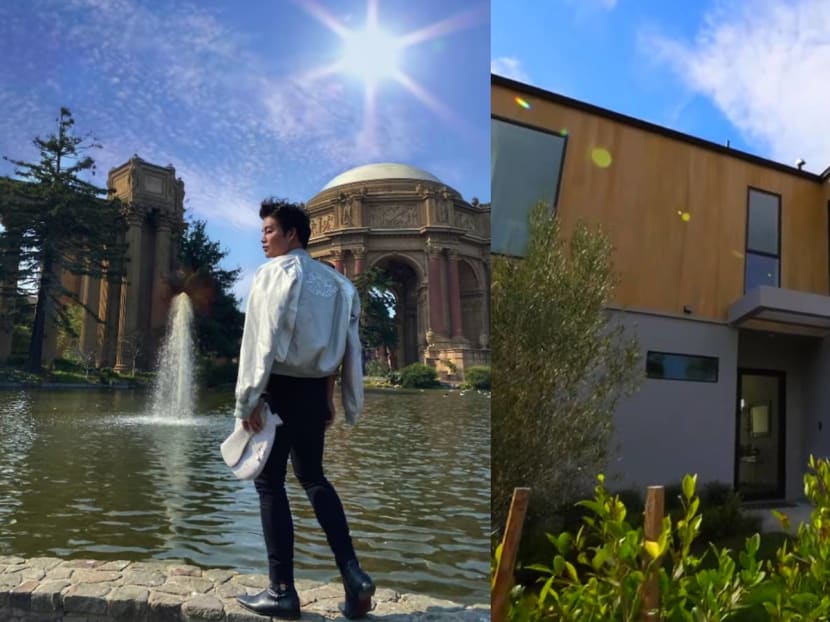 Remember that iconic line in the Netflix hit reality series Bling Empire where LA-based Singaporean cast member Kane announces that Asians have arrived to buy their property? Well, he wasn't kidding, and he's now putting one of them up for sale for US$3.6mil (S$4.8mil). You can see a video tour of the super posh place below:
Photos: Kane Lim/Instagram
The veteran Hongkong actress may be in her 70s, but she is still known for her bold style, which we now know she's had since she was much younger.
Earlier this week, Liza shared this pic of her 23-year-old self that was taken in Japan in 1970, and well, it's clear that she's been a fashionista for a very long time. Check out those boots!
Photo: Liza Wang/Instagram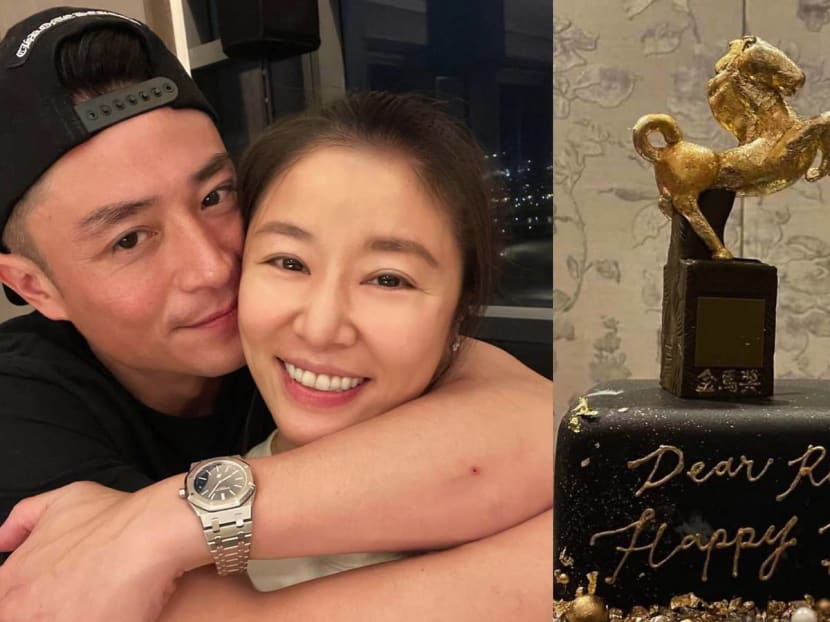 What divorce? Things are clearly going very well between the celeb couple despite what so many rumours and speculations may try to say. Just check out this lovely selfie they took at Ruby's 45th birthday celebration on Thursday (Jan 28), which was apparently planned by Wallace.
Photos: Ruby Lin/Instagram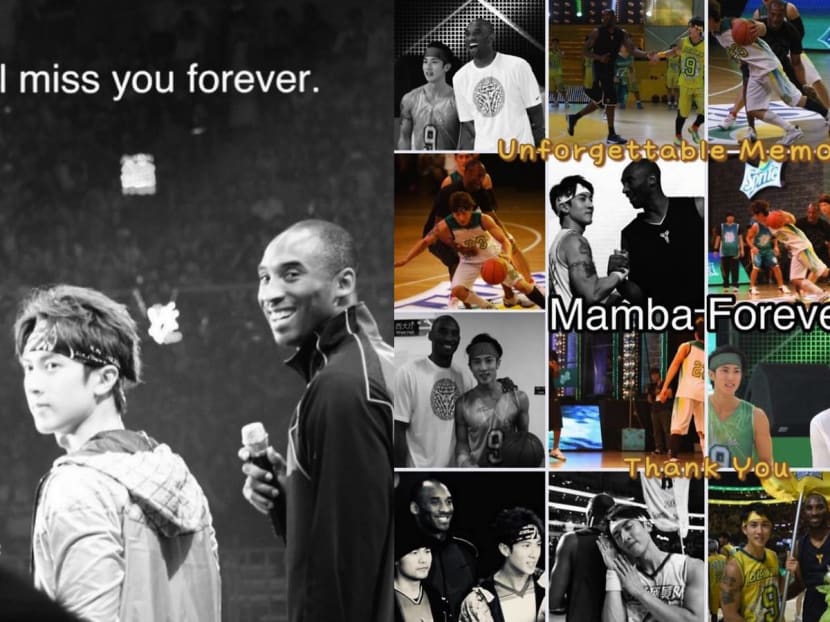 On January 26 last year, the world was devastated by the shocking news of basketball star Kobe Bryant's tragic death. Wu Chun was one of the stars who shared a tribute to the late athlete on the first anniversary of the accident, complete with loads of old photos of them playing ball together.
"A year ago, I woke up to a headline we all struggled to process and tears just started flowing down my face…" he wrote in English before adding in Chinese: "I cherish and am grateful for the memories I had with you in the past."
Photos: Wu Chun/Instagram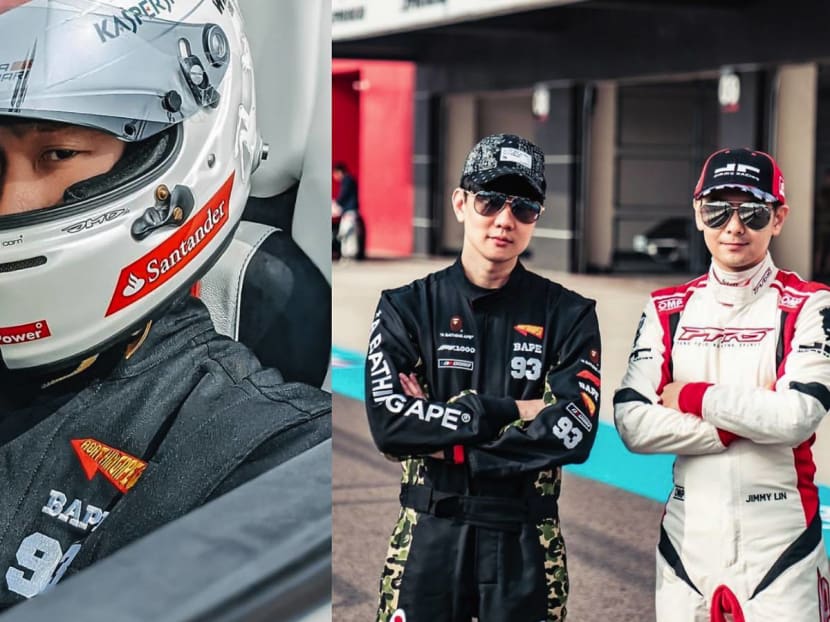 Who knew the Mandopop crooner was such an adrenaline junkie? JJ was invited to return to the race track with a few pals, including racing fan Jimmy Lin, on Friday (Jan 29) and got to zoom around in some very sexy fast cars, which is apparently very good for exercising one's stress resistance.
Photos: JJ Lin/Instagram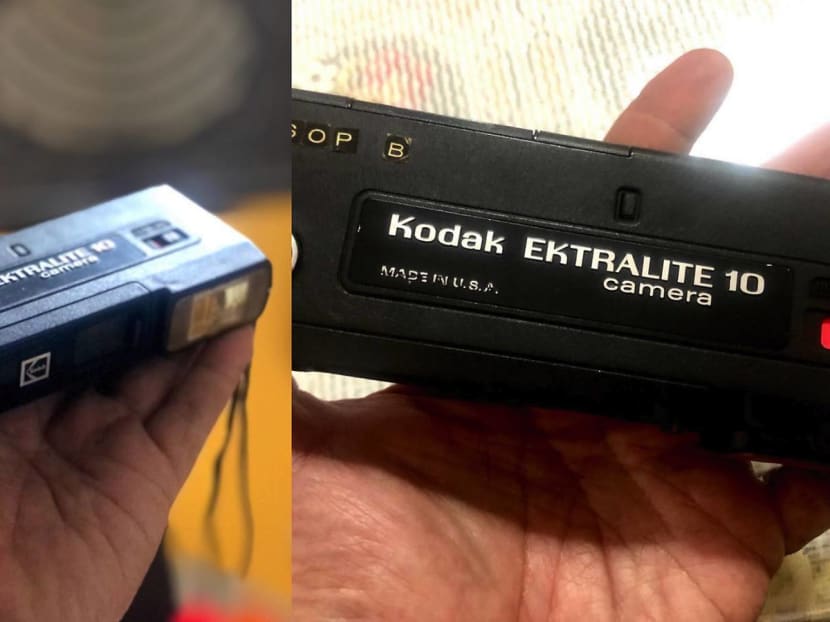 Suhaimi Yusof was doing some spring cleaning and came across this piece of vintage treasure — his late dad's old Kodak Ektralite 10 camera.
"Kids! This camera was like today's smartphone for quick snapshots," he explained to any clueless youngsters out there. "And it used film. And Kodak was a dominant photographic film company founded 129 years ago! Last time, things were built to last."
Photos: Suhaimi Yusof/Instagram