Jacelyn Tay's Son Wants Her To Cane Him Even Though He Hasn't Been Naughty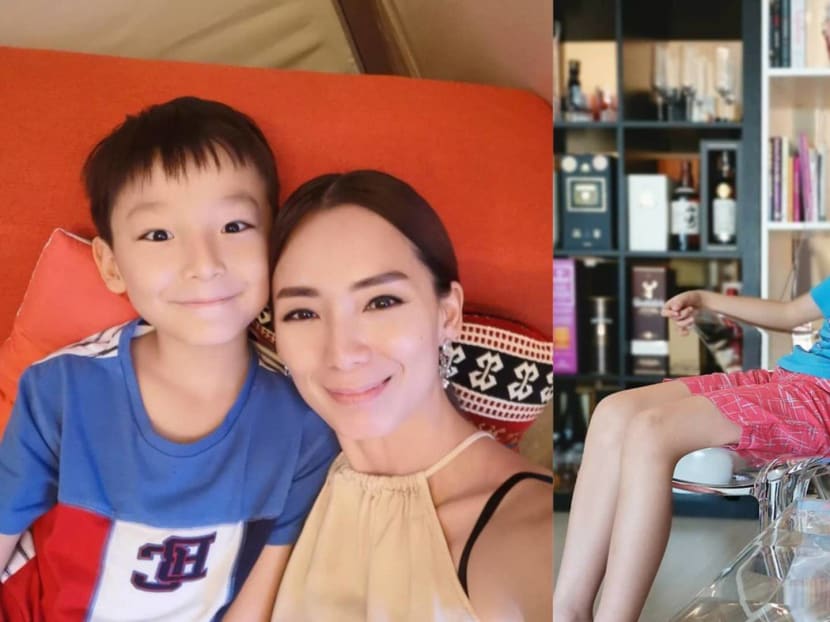 We've never heard of a kid volunteering for punishment... until today.
Jacelyn Tay wrote on Instagram this morning (Jan 14) that she was shocked when her son Zavier asked her to cane him even though he didn't do anything wrong.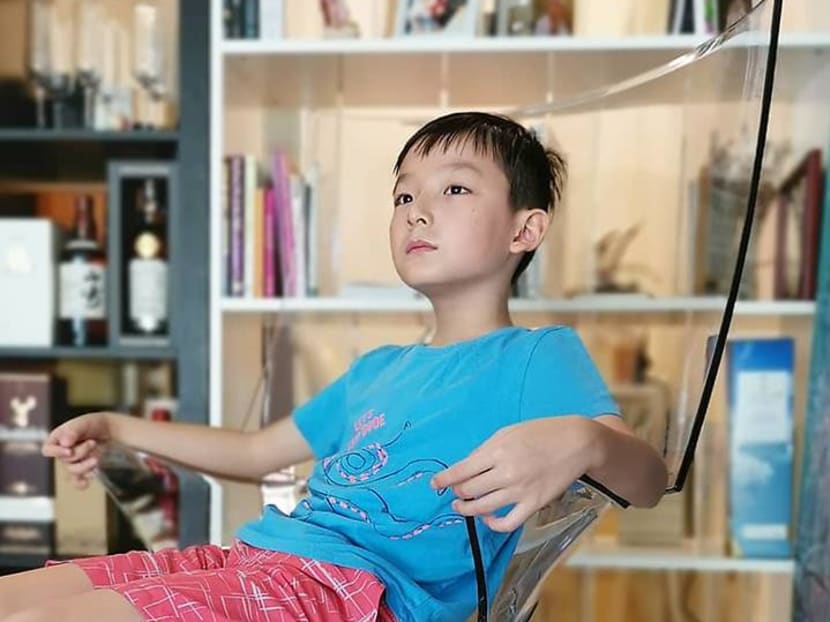 "Zavier gave me a shock during our bedtime conversation last night," the 44-year-old star wrote.
According to Jacelyn, her eight-year-old son had asked her: "Mama, can you cane me?"
"Why?" asked Jacelyn.
Zavier then said tearfully: My friends are caned by their parents. You have never caned me or beaten me before. I want to grow up to be good. If you cane me, I can become a good person.

Jacelyn, who split from her husband of eight years, Brian Wong, in 2018, then patiently explained to her son that there was no need for him to be punished.
"Zavier, you are already a very understanding boy and you are not naughty. I don't have to cane you. You will grow up to be an excellent man," Jacelyn assured the sobbing boy.
"But mama, if you don't cane me, I may become bad," refuted Zavier.
The mother-of-one then continued: "I don't believe in using fear to stop you from doing wrong. Caning is painful on the skin, but it is your heart and your thinking we need to work on. I prefer to make you understand why you shouldn't behave wrongly and take responsibility for your own behaviour. If you don't do wrong only because you fear that I cane you, you will start doing wrong when the cane is not there. This is how I educate my child, by guiding and explaining. You will grow up to be fine."

Despite his mummy's explanation, Zavier still thought that caning is necessary. "Really? That is enough?" he questioned.
"Yes, my son! The fact that you know you should be disciplined is definitely enough. I don't have to raise my hand. Where on earth did you come from? My heart breaks for my eight-year-old child to ask for caning. You are so special. I love you my son," Jacelyn wrote at the end of her post.
Jacelyn's followers were surprised by Zavier's train of thought and many of them found it refreshingly sweet that her son actually believed that caning is the only way to make a kid behave.

The star's celeb pals also coudn't help but gush about Zavier. "What a mature kid. He's good!" wrote Chen Xiuhuan. "My heart goes out to him," said Jesseca Liu.

Photos from Jacelyn Tay's IG