Jaime Teo Did A Bike Ride In The Shape Of The Merlion's Head To Mark National Day
Happy birthday month, Singapore!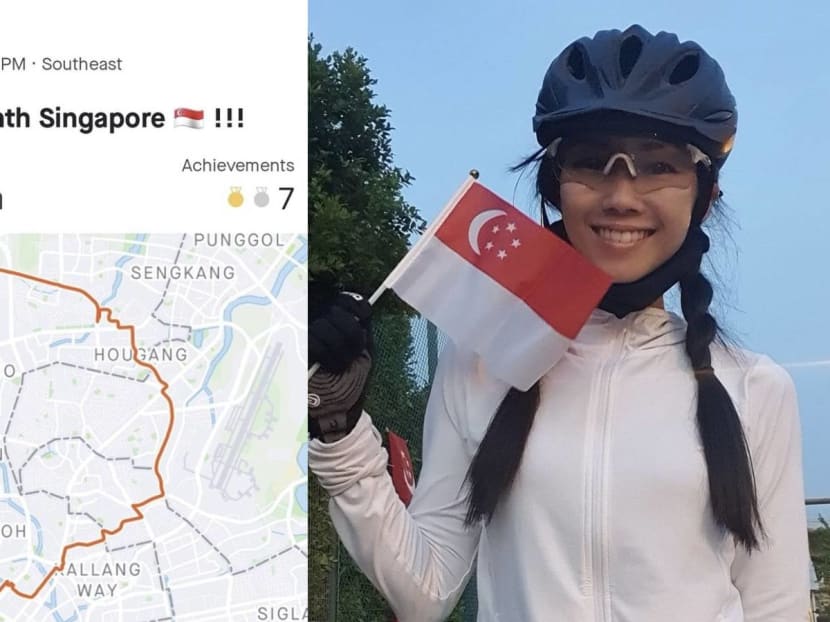 It's August, and you know what that means — it's time to celebrate National Day.

And for all avid cyclists out there, why not take a leaf out of Jaime Teo's books, and show your love for Singapore in a roaringly-cool way?

Yesterday (Aug 1), Jaime, 44, took to her Instagram to share that she'd gotten in on the GPS art trend, where cyclists, or runners, map out a route that creates a large-scale drawing when completed.

You know, kind of like a digital etch-a-sketch?
And just look at Jaime's work of art. Okay, granted, she didn't exactly map this out herself. In her caption, Jaime shared that she'd followed a route that a follower had sent to her. But still, it isn't as easy as it looks.
According to Jaime's IG Story, she followed this 37.9km route mapped out by netizen Jianjun Tan.

She also shared a longer, 69.9km route that she opted out of as she felt it was "too ambitious" for her.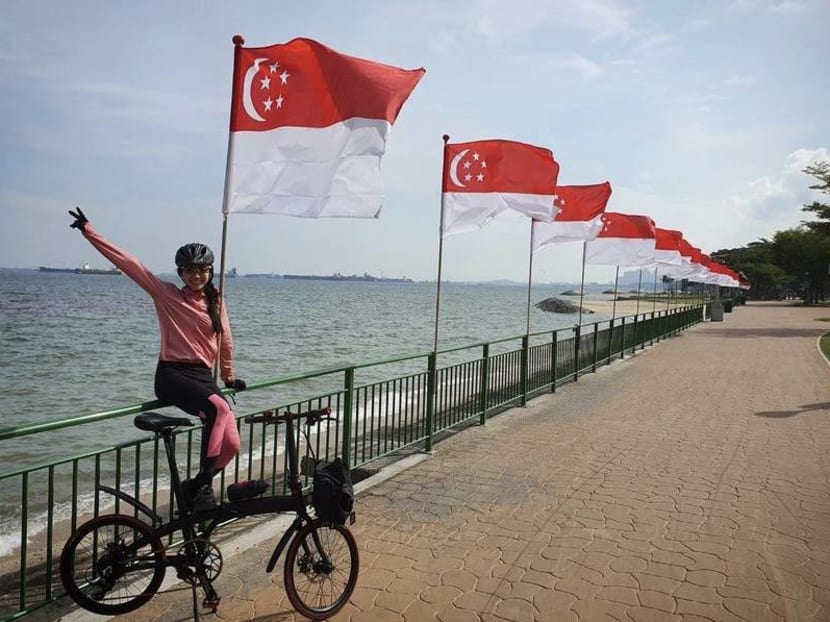 Mine is a longer journey than the original 'cos I started and ended at Bartley (you could pick any point on the route to start), and retraced the face of the Merlion. There were some areas I drew wrongly but thank goodness the end result looks decent," Jaime added.

Her ride ended up being 44.25km, which was 6.35km longer than the original.

Netizens were full of praise for Jaime's feat, with many commenting that her ride was "impressive".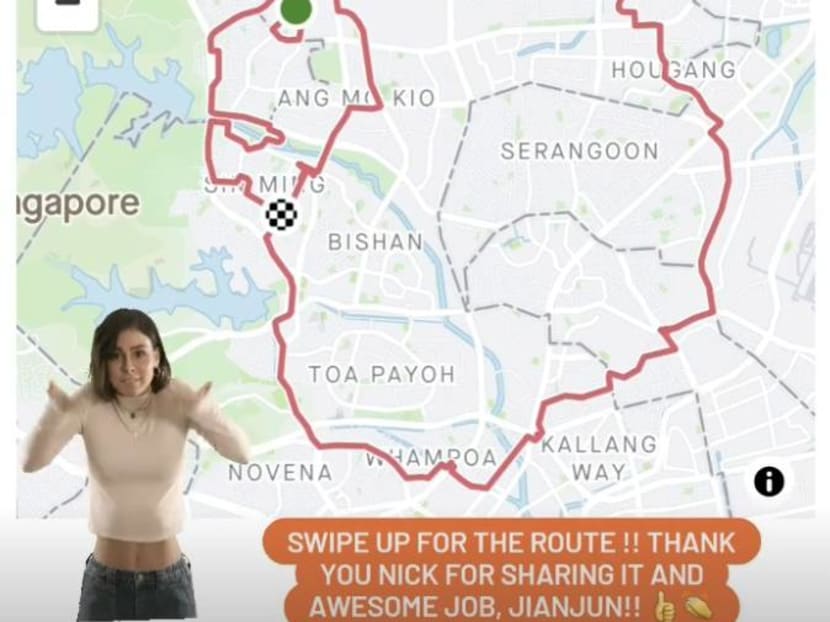 Photos: Jaime Teo/Instagram