Jeffrey Xu, Who Became A Singapore PR This Year, Buys Resale Condo For S$800K
It's gonna be a bachelor pad, not a love nest with girlfriend Felicia Chin for the 32-year-old Shanghai native.
The number of local celebrity homeowners has grown dramatically over the past year, with more and more young artistes moving into their own pads.
The latest to join the club is Jeffrey Xu, who gleefully told 8days.sg in a Zoom interview last Wednesday (Jul 14) that he recently bought his own apartment in a condo in Bendemeer and will be picking up the keys next week.
"I've lived in Singapore for 10 years and I became a Permanent Resident this year, so I decided to give myself another milestone and get myself a place in Singapore that I can call my own," said the 32-year-old Shanghai-born actor. Jeffrey's new Mediacorp drama My Mini-Me and Me premieres next month.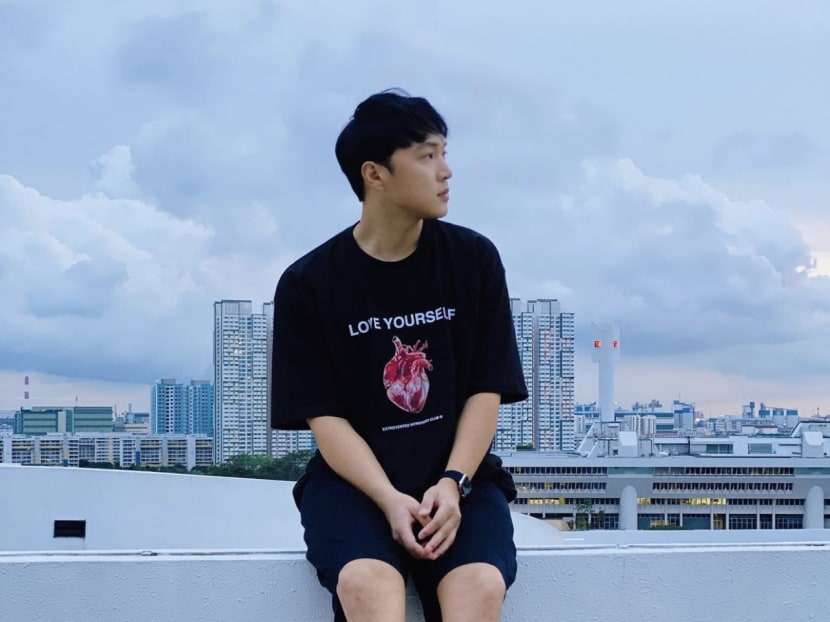 According to Jeffrey, his new crib is a resale two-room unit that he bought at the "very good price" of around S$800K. Although it isn't very big, there's enough space for him since he'll be living there by himself (nope, his girlfriend Felicia Chin, 36, won't be shifting in with him).
It also checked two very important boxes on his house-hunting list: a comfortable environment that "feels like a home" and a sizeable balcony.
"Some people asked me why I chose to stay in Bendemeer when it's so far away from Mediacorp, but I told them that I don't go to the office every day anyway!" he chuckled. "Plus, it's not exactly in a very inconvenient location."
Before choosing this place, Jeffrey, who spent "a lot of time looking at a lot of houses", told us that he had nearly settled on another apartment in West Coast that would've set him back over S$1mil.
"But wow, the view there was spectacular!" he exclaimed. "As soon as you walk in, you can see the huge balcony which overlooks the sea. It was beautiful."
In the end, however, it was the more budget-friendly Bendemeer abode that obviously won him over. In fact, he seems to like it so much that he won't be doing any major renovations on it.
"I told my interior designer, 'The simpler, the better', and then I will slowly take my own time to buy furniture and fill up the rooms," he said. "The renovation process should only take about a month-and-a-half 'cos I told them not to change a lot of things."
Thanks to Jeffrey's latest purchase, his parents spend more time being excited about his new bachelor pad than nagging him about marriage, which, by the way, still won't be happening any time soon for him and Felicia.
"A lot of couples in Singapore get married very quickly, but getting to know each other is a lifelong process, and today's 'fast food culture' shouldn't apply to marriage or it'll be very unstable," he mused. "But we will definitely let everyone know when there's good news!"
There are also a lot of personal things that Jeffrey wishes to work on before taking his almost-six-year relationship with Feli to the next level.
"I have a lot of weaknesses, so I'm still slowly improving myself and saying goodbye to the old me that wasn't so good before entering into the next phase of my life as a new and better person," he declared.
My Mini-Me and Me will be available on demand for free on meWATCH from August 2.
It will also air at 9pm on weekdays on Ch 8.
Photos: Jeffrey Xu/Instagram