Kate Pang Is Back In Singapore For A Week; Has A Life-Sized Cushion Of Her 5-Year-Old Daughter For Company
The 38-year-old made her daughter cry when she said the cushion was prettier than the real deal.
Unlike most people, celeb couple Andie Chen, 36, and Kate Pang, 38, have been doing a lot of flying the past two years. The pair and their two kids, Aden, seven, and Avery, five, relocated to Taiwan in the middle of the pandemic last year, and have been shuttling between there and Singapore for work.
Kate is now back in Singapore alone for work and recently completed her two-week Stay Home Notice.

In an interview with 8days.sg, Kate says she misses Aden and Avery so much, she's been suffering from insomnia.

"I haven't spent time away from my kids in forever," she sighs. "When you have kids, you prioritise their needs over yours. I used to fall asleep really easily because I knew that I had to get up early to make breakfast for them. Now that I'm all alone at home, my mind is filled with thoughts of work even when I'm lying on my bed."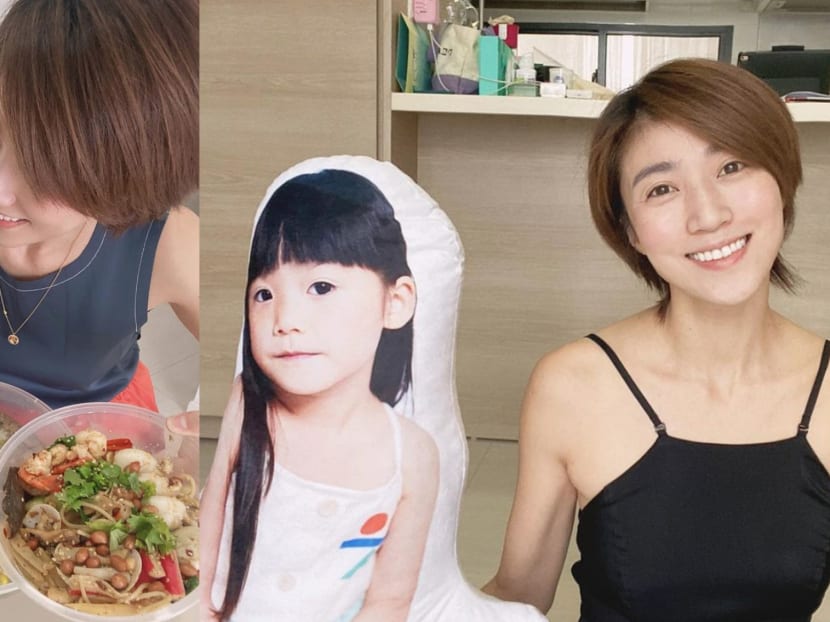 As fate would have it, a solution to her missing her kids presented itself just before Kate flew back to Singapore.

"A friend of mine insisted on giving me four customised cushions some time ago, and they were delivered to our office. Recently, the staff called us and said that the cushions were taking up too much space, so I told them to send it to our place."
These weren't just any ol' cushions. One of them has a picture of Avery printed on it. "And it is exactly the same size as Avery now," remarked Kate, who added that she now spends all her time with the cushion.

She has even introduced Cushion Avery to the real Avery.

"I showed her the cushion through video call, and she said that it was her. But I insisted that it wasn't, and that the person in the cushion is prettier than she is. She got so upset that she started crying, because she thinks that she's right but was told otherwise. The same thing happens when we tell her that she's not Elsa [from Disney's Frozen]."
Kate won't have to spend that much time with Cushion Avery though.

"I'm only back to Singapore for a week because I have some work commitments to deal with," she said. "When I agreed to take on these jobs, we thought that the travel bubble between Singapore and Taiwan would mean that we don't need to go through quarantine. The initial plan was to come back here with the kids, but after the travel bubble fell through, Andie and I decided that it made more sense for me to make the trip back here on my own."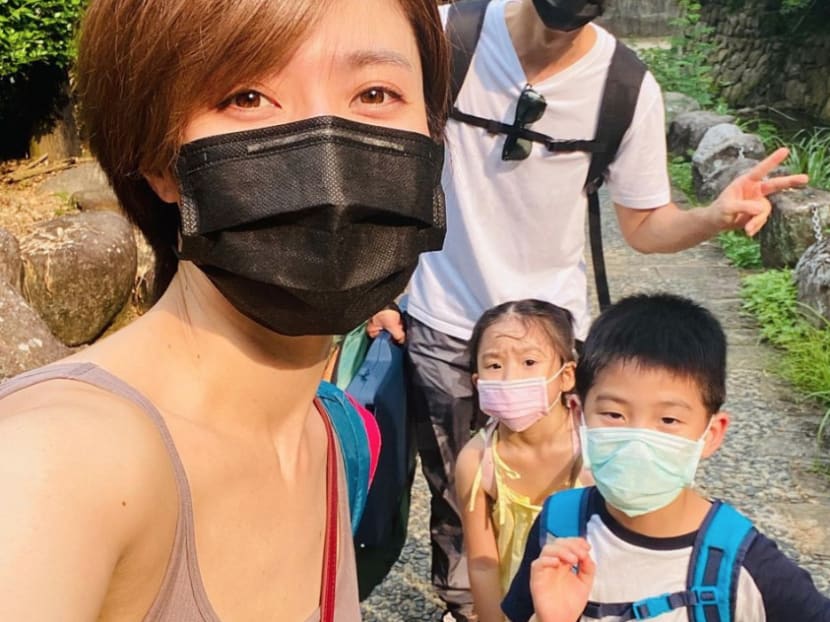 Kate has also cut her Singapore down to single week because of the kids.

After she serves her three weeks of quarantine when she goes back to Taiwan, she'll be able to fuss over her kids before they start school in September.

Kate added that she's unlikely to be taking on long-term work projects for the time being as she wants to support Andie, who recently landed an acting gig in Taiwan.
"We found an artiste agency who advised that we meet with some production companies since we're practically nobodies in Taiwan," she chuckled. "But during one such meeting, they suddenly asked Andie to read out lines from a script that they had, and they were so impressed with his performance that they asked him if he was interested in playing the role."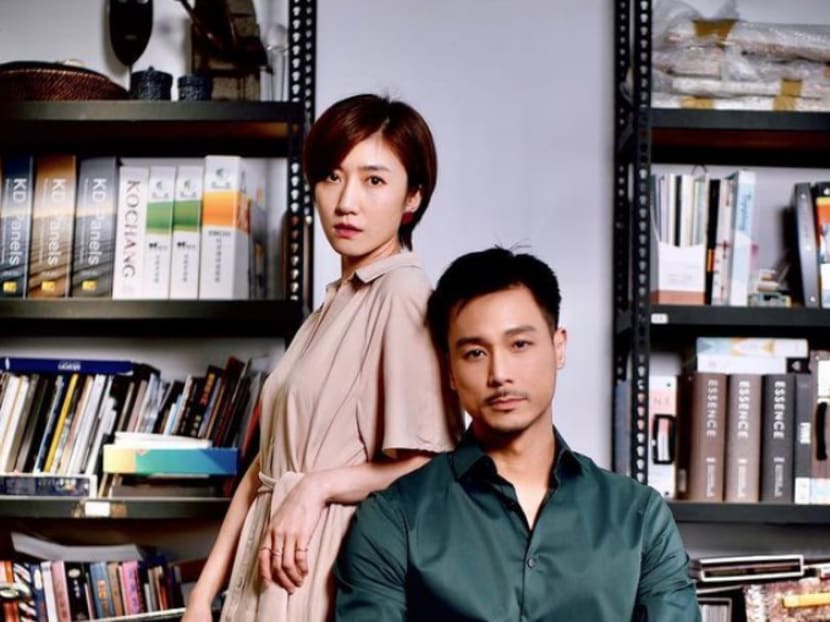 This exciting turn of events means that Andie will be kept busy in the coming weeks to prep for his role.

"Andie has some trouble reading Traditional Chinese. There was once he asked me if there were any laundry stores nearby, and I told him that there were three shops below our house that had 'laundry shop' printed on their huge signboards (…) Andie has always had trouble with words, and I used to wonder why he would start memorising his scripts weeks beforehand when I could do so the day before."
She continued, "Reading words written in Traditional Chinese is an even bigger challenge for him, but his willingness to further his career in Taiwan despite knowing that it would mean that he has to put in that many more hours of hard work shows how sincere he is about wanting to be a great actor. That's why I think he's amazing, and it's also the reason I want to support him to chase after whatever aspirations he has."
Photos: Kate Pang's Instagram