Kimberly Chia Apologises For Cluttering Corridor With Trash After Neighbour Complains On Social Media
Her neighbours claimed they could not access the stairs and communal rubbish chute because of her.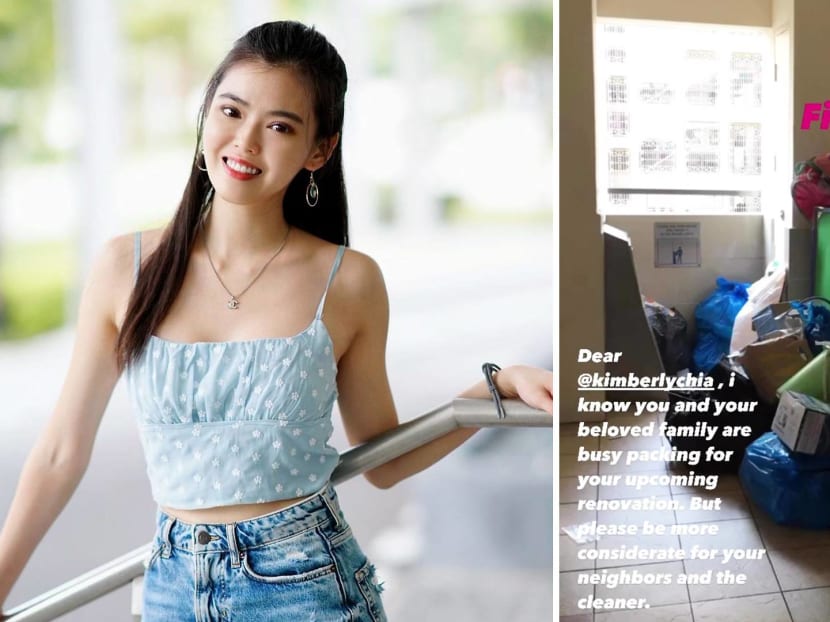 Unless you are Jay Chou, you would definitely have neighbours. And living in such close proximity to each other sometimes means that misunderstandings and disputes will happen. That was exactly what Kimberly Chia went through when her neighbour took to social media recently to call out the actress, who is in the midst of moving.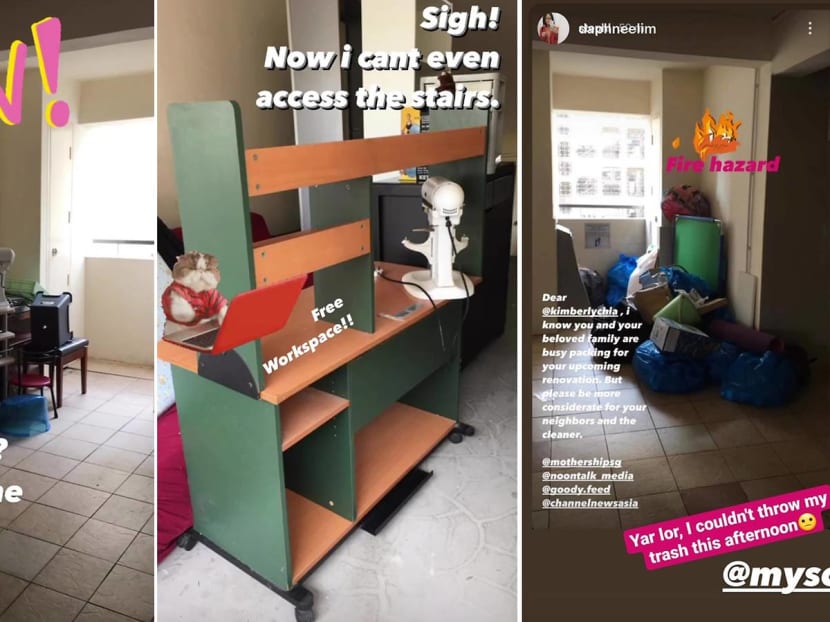 On Monday (Oct 19), Kimberly's neighbour, Stephanie Faith Lim, took to Instagram Stories to complain about actress and her family for causing obstruction and for creating a fire hazard by cluttering the walkway with their trash.
"Dear @kimberlychia, I know you and your beloved family are busy packing for your upcoming renovation. But please be more considerate of your neighours and the cleaner," she posted, along with snaps of trash bags and boxes piled near the communal rubbish chute and stacks of furniture including stools, household appliances and even a workstation near the lift landing.
Stephanie claimed she could not access the stairs and another neighbour, who goes by the Instagram handle @daphneelim, said she could not use the chute.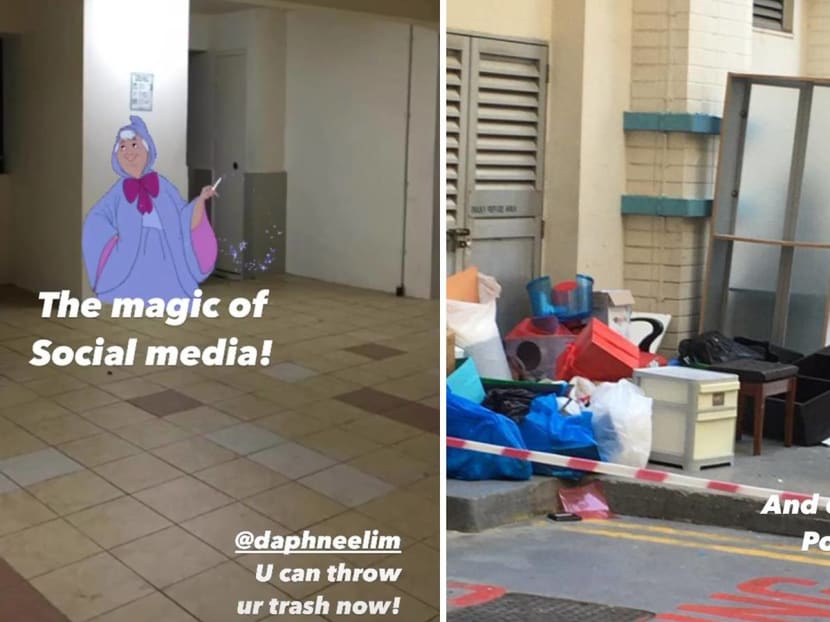 The next day, Stephanie updated with posts saying that the mess had been cleared.

Kimberly, 25, also replied to Stephanie's post with an apology, saying: "We're earnestly sorry for the inconvenience caused to all our neighbours while moving out during this challenging period. We have planned to clear everything (and have done so) and needed some time (sic).
"Our town council is aware and have arranged to clear the big items that we are not able to do so on our own. We have also notified town council personnel that we will be clearing things at the refuse area (downstairs). We appreciate your kind understanding and apologise for any inconvenience caused."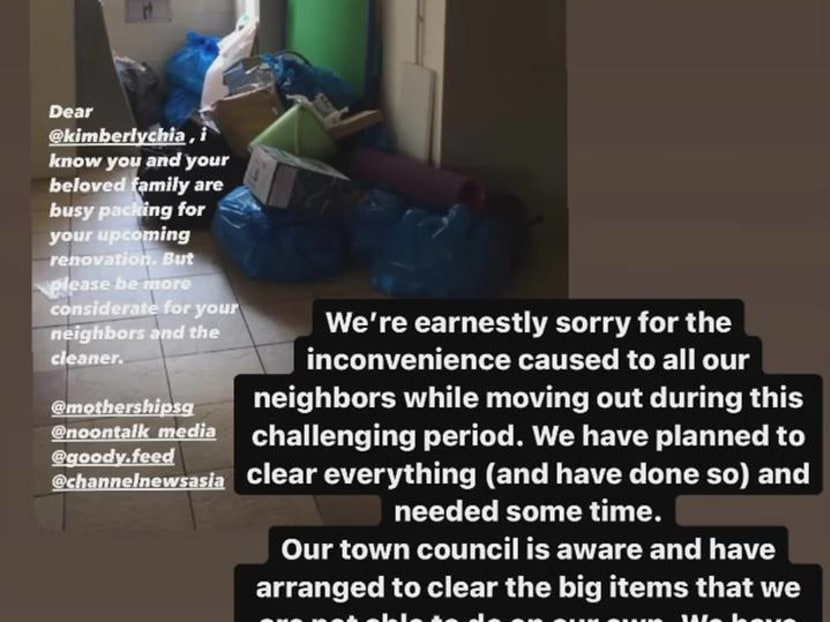 When contacted, the NoonTalk Media artiste told 8days.sg that her family-of-six are renovating their HDB flat where they've been living for more than 20 years and that packing has been a "nightmare". They faced a "manpower shortage" due to the pandemic, and things weren't moving as quickly as they'd like.
Kimberly explained that they had been bringing the unwanted items down to the refuse area throughout the day and never left them at the common spaces overnight, apart from the bigger furniture pieces which they were advised by the town council to place near the lift landing first.
"We didn't have time to clear it yet 'cos we have been running back and forth to the storage unit to put our stuff, so we just left it near the communal rubbish chute which was just by the lift. But as soon as we put the stuff there, without even approaching us, our neighbour took photos and posted them. I do understand that it is [an inconvenience to our neighbours], but if they weren't happy, they could have spoken to us first instead of just posting it on Instagram," said Kimberly, adding that she hasn't seen her neighbour since the incident as her family has already moved out.
She admitted that they could have handled the situation better, but also hopes for her neighbours' understanding as this is the first time they are doing major renovation work, which will last around three months.
Photos: Kimberly Chia, Stephanie Faith Lim/Instagram