Mark Lee's Wife Pens Touching Message To Youngest Daughter On Her 8th Birthday: "We've Never Regretted Having You"
Calynn was diagnosed with a rare kidney disease three years ago but her condition has improved by leaps and bounds since then.
Mark Lee
's youngest daughter,
Calynn
, turned eight on August 19, and the actor's wife, Catherine Ng, dedicated a very touching post on Instagram to the girl.
Three years ago, Calynn was diagnosed with glomerulonephritis, a rare kidney disease,. In December last year, Catherine revealed that Calynn had stopped taking steroids in July that year, and her latest checkup revealed that she's in the pink of health.

She also shared that if everything goes well, Calynn will eventually be able to stop taking medicine all together.
In her latest post, Catherine recounted how Mark likes to joke that Calynn was "made with love", since they weren't planning on having more kids. She also shared a very touching message to Calynn.
"Dad and Mum are very happy that you've come to us, to become our child… Although we were under a lot of pressure, due to your illness, and at one point, Mum even wondered if I'd done something wrong, to cause your illness… we've never regretted having you, she wrote.

Looking at you going through the suffering of getting treatment, Mum's heart really hurts. But I'm happy that your condition has finally improved… and you're getting healthier day by day… Dad and Mum are really very grateful and relieved. Darling, wishing you a happy birthday! As long as you grow up happily and healthy, everything else is not important! We all love you very much, she wrote.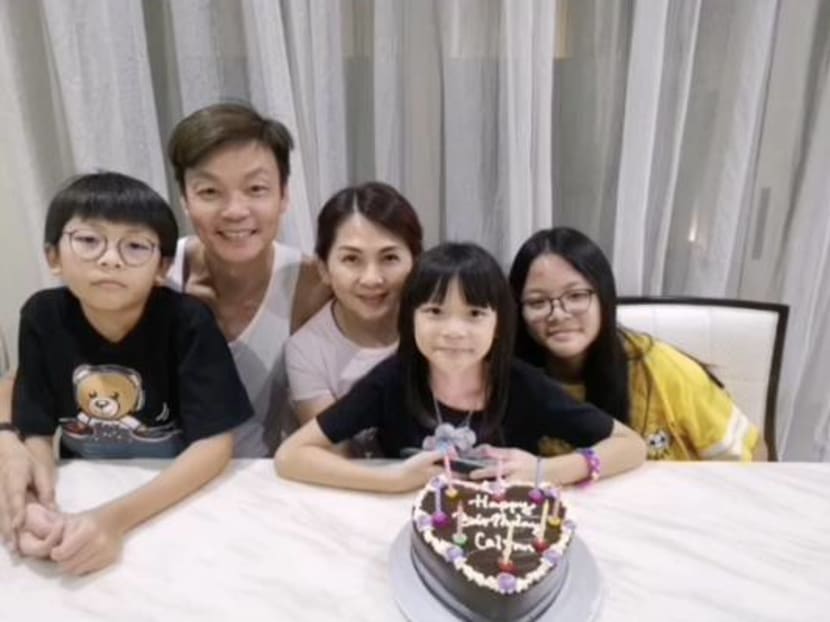 Photos: Catherine Ng/Instagram