Richard Low Took 3 Loans & Borrowed Money From Friends So His Daughter Could Study In The US
Richard, whose daughter is now an influencer in the US, estimates that he spent "over S$300k" on her school fees.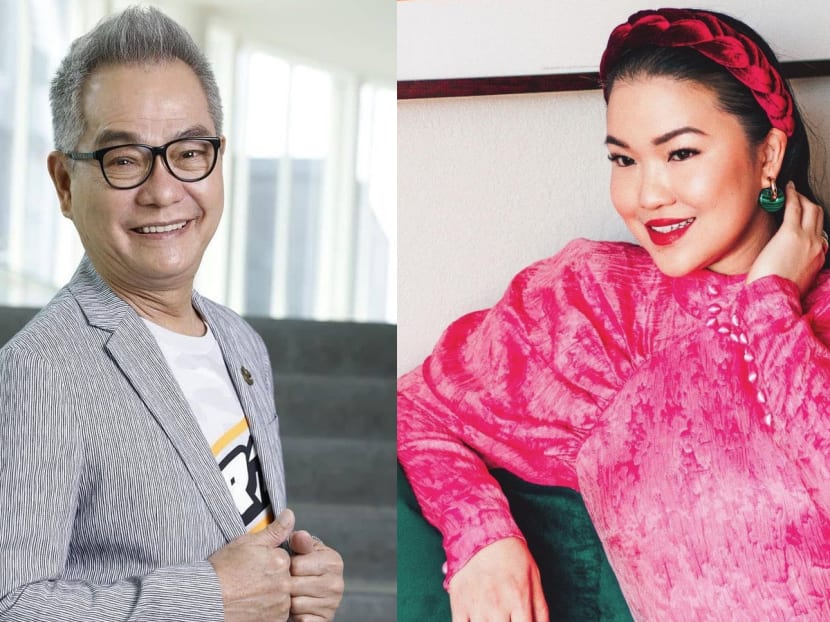 Veteran actor Richard Low, 68, isn't the only celebrity in his family.

It was recently revealed that his 35-year-old eldest daughter Elaine, who's based in the US, is a bona fide beauty and lifestyle social media influencer with an impressive 151K followers on Instagram. She's also holds a double masters degree from Boston University and is an entrepreneur who runs her own online jewellery store.
Richard has two other kids. His younger daughter is 34 and his son is 33, both of whom the actor prefers not to talk about as they are not public figures.

No such concerns with Elaine though as 8days.sg found out when we rang Richard up to learn more about his influencer daughter.
Elaine has been in the US for over a decade and now calls San Francisco home. She lives there with her Englishman husband, whom she met when they were both studying in Boston University.
According to Richard, Elaine was originally majoring in communication studies in Nanyang Technological University but a year and a half into her course, Elaine told her parents that she wanted to transfer to the US.

"You know what they say about people being influenced by their friends. One of her close friends was transferring, so she told us that she wanted to do the same. We were against it but she was adamant, said Richard.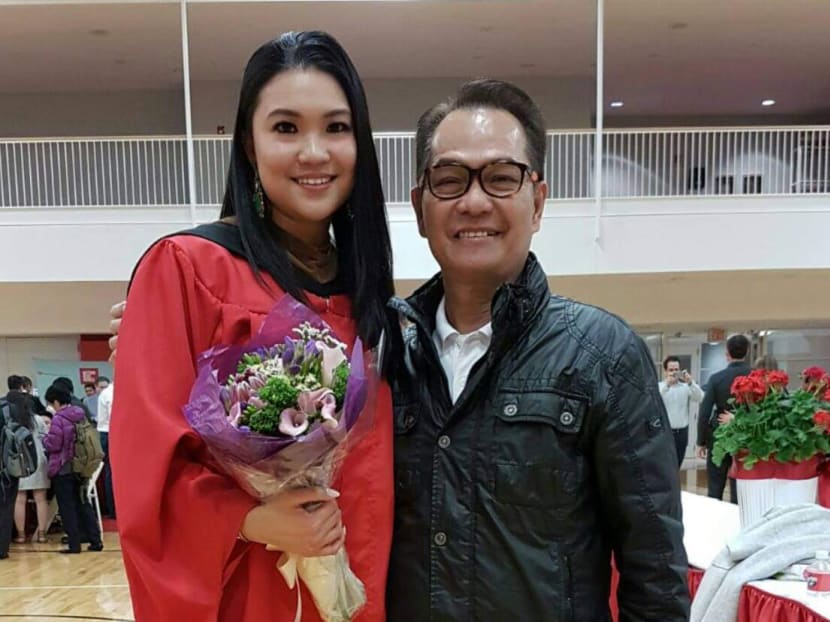 He was really reluctant to send her to the US for two reasons: firstly, he was worried she would settle down there and never return to Singapore, and more importantly, he knew he couldn't afford the school fees.
We ultimately gave in because we knew how determined she was and would probably go ahead even without our support, shared Richard, adding that it's [his] duty as a parent to give her the chance to follow her dreams, no matter how lofty they are.

Richard then pooled together funds to fulfil Elaine's dreams. He borrowed money from his friends and other family members, and also took an education loan from the bank.

"Her friend told her that it would only cost a certain amount to complete her studies there, but we told her that there was no way it would cost so little. She didn't believe us, but she quickly realised that we were right when we got there. So we had to make sure we had enough to support her."
After a year in a San Diego community college, Elaine got into the University of California San Diego, where she finished her degree.

Richard thought that Elaine would get a job after graduation. "We thought it was the end of her education, but that wasn't the case, laughed Richard.

But his daughter had plans to get an MBA because she felt that her career progression would be limited if she didn't have one.
She did a double masters — in business and information systems — in Boston University, so we had to take two education loans because of that, said Richard. We paid for the instalments while she was in school, and even after her graduation 'cos she couldn't find a job.

Thankfully, Elaine was also awarded a partial scholarship of US$20K (S$26.5K) a year by the school, which helped ease some of the financial burden.

But now that she's married and has her own business, she's taken over the payments," added Richard.
We ask Richard if he remembers how much he's spent on Elaine's education. He went quiet for a moment before saying: "It's not that I don't want to tell you how much we spent, but I really don't remember. We sent her money so many times, but we didn't keep the receipts. What's the point of having a record like that? But for her school fees alone, a very modest estimate would be at least S$300K. I'm very sure that it's more than that, but we'll leave it as that since I don't remember."
Does Richard find it a pity that Elaine didn't put her double masters to good use in the corporate world? "At her age, she knows what she's doing," he said. "What she learned in school will be valuable in whatever she does, so it doesn't matter if she's an employee or a boss of her own company.
Even though Richard says he's very worried about Elaine's safety what with the COVID-19 situation in the US, he still wouldn't ask her to return home.

"Children live their own lives once they grow up, he said. Even after the pandemic, we won't ask her to come home to see us though we miss her. She'll come back on her own accord if she wants to."
He ends our conversation with this bittersweet parting statement: I have no expectations of any of my kids providing for me. It's now best for my wife and I to stay healthy so that we won't become a burden to them (laughs).

Photos: Richard Low's Instagram, Elaine Courtney's Instagram