Richie Koh Shaved His Hair For The Diam Diam Era Movies And The End Result Was… Interesting
We all know an uncle with the same hairstyle.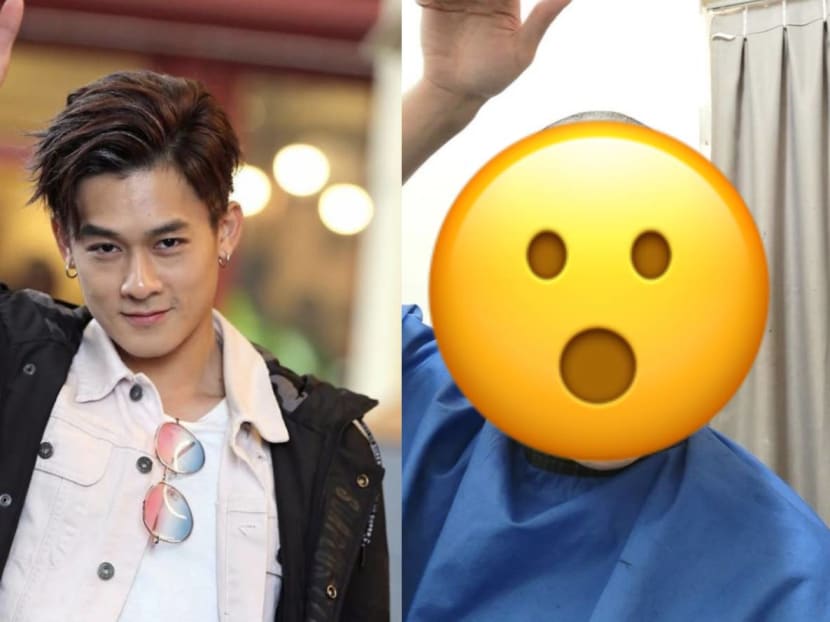 Here's a hairy tale for you.

Apparently, actor Richie Koh's turn in Jack-Neo's The Diam Diam Era movies (which is also part of the Long Long Time Ago series), came with one big sacrifice — the 27-year-old had to shave his hair for the role.

We know, we know, going bald for a role isn't exactly groundbreaking news, especially for a male actor. And anyway, Richie's done it before, for his debut role in army drama When Duty Calls.

So what's so surprising about this "sacrifice" then? Well, we'll just let the next picture speak for itself.
According to Richie, his character sports a number of different hairstyles throughout the two movies.

However, a plain ol' wig just won't suffice, which was why he had to go "half-bald".
Thankfully, it appears that everything's back to normal now for the actor. Richie's slowly but surely growing out his hair, just in time to shoot upcoming Mediacorp drama Live Your Dreams, in which he stars opposite Chantalle Ng, and Sheila Sim, who plays his on-screen mum.
Oh, and if you're wondering how Richie managed to go about his daily life while he was sporting his "uncle" cut? Well, he defaulted to the usual NSF fallback, of course — wearing a baseball cap whenever he left the house.
Also, catch Richie (with a full head of hair) in CTRL, which revolves around the world of hackers. The drama is now available on-demand on meWATCH.
Photos: Richie Koh/Instagram