Style Evolution: Rui En
From pop punk princess to glamazon to girly girl, here's a look back at some of Rui En's most iconic looks over the years.
Despite her preference for anything black and edgy, Rui En, who turns 40 today (Jan 29), claims she is actually quite the "girly girl". Don't believe us? Take a look back at the actress' style transformation through the years.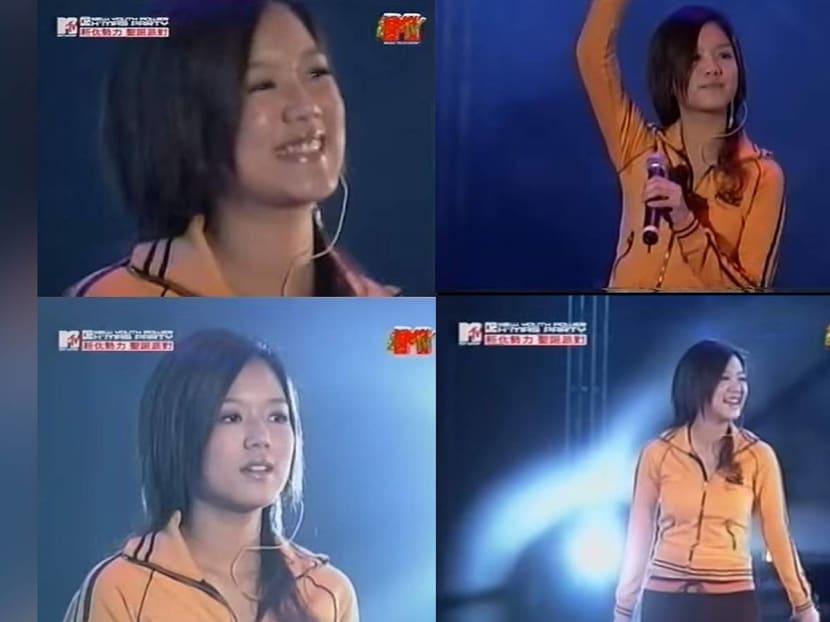 Oh dear, was Rui En inspired by the Juicy Couture tracksuit trend?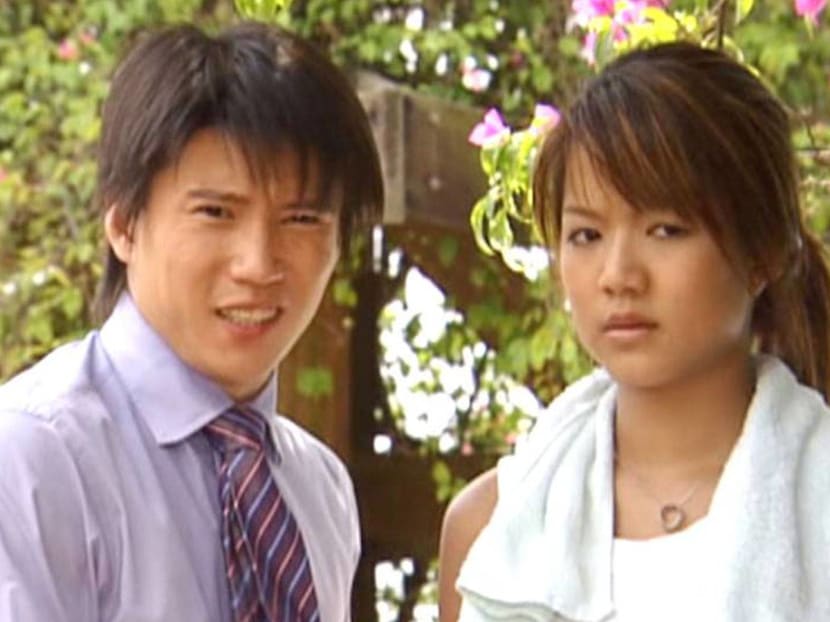 Rui En's tanned complexion and matching hair colour were all the rage in the mid-2000s.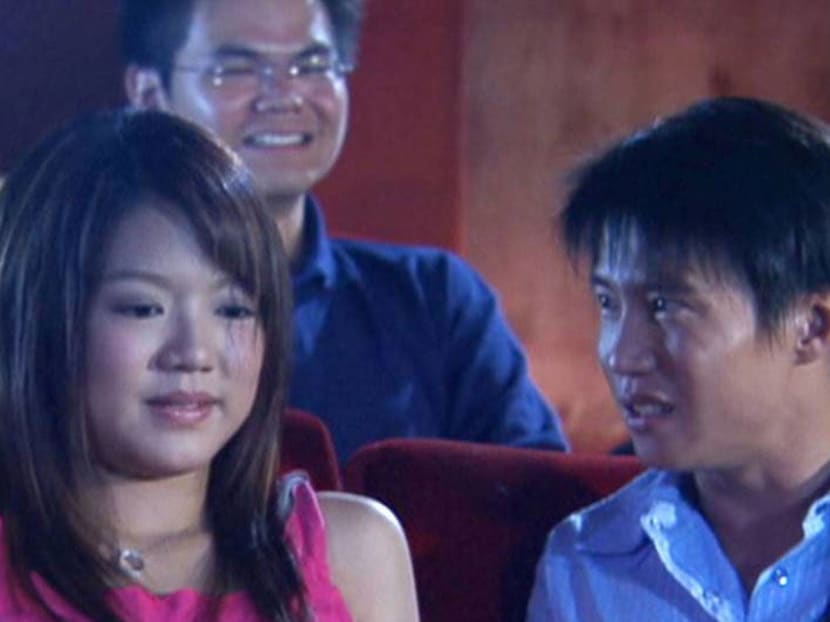 Looks like Rui En liked "The Rachel" as much as the rest of us — it's too bad her hair couldn't hold the hairstyle as well as Jennifer Aniston's did (but with Rui En's Asian hair, can you blame her?)
While some might balk at her unruly baby hairs but we totally dig it and her sporty tan.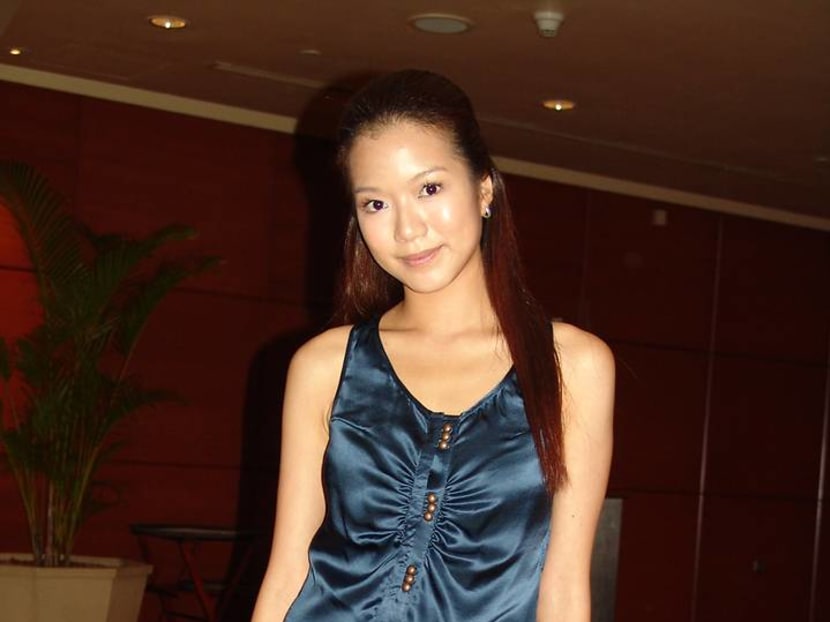 When you compare this dress to what she's worn over the last couple of years, it's clear that Rui En's sense of style has come a long way.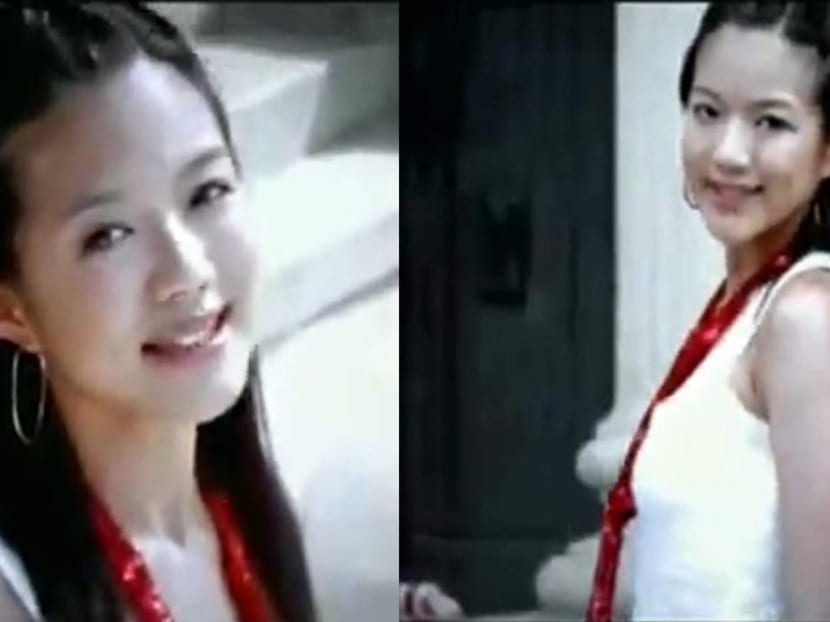 The only thing this classically 2005 look is missing is a string of butterfly hairclips.
Not only are we glad that the Ed Hardy aesthetic is over, but we're relieved that nowadays, people focus more on eating right and exercising regularly than on being skinny.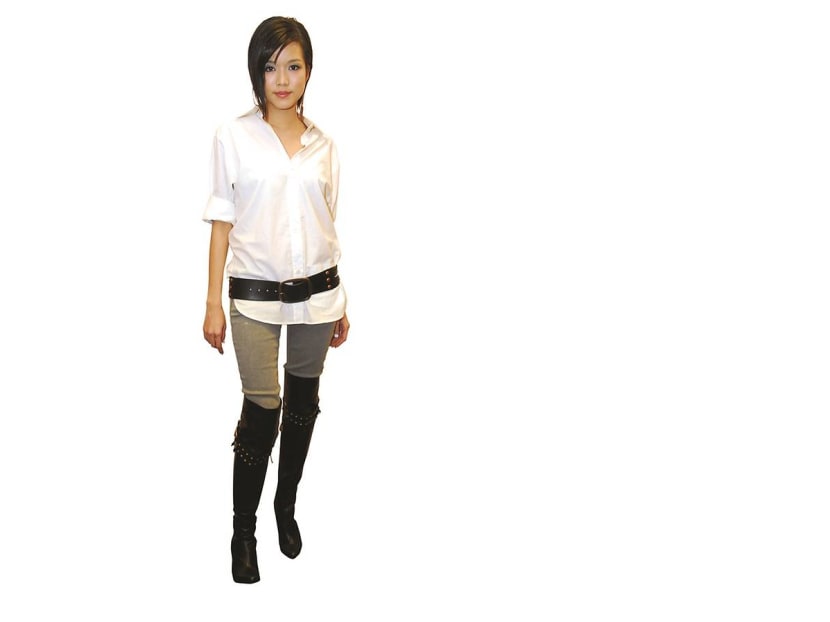 Rui En said she was trying to channel Julia Roberts in Pretty Women, but, um, minus the hooker vibe, we're guessing.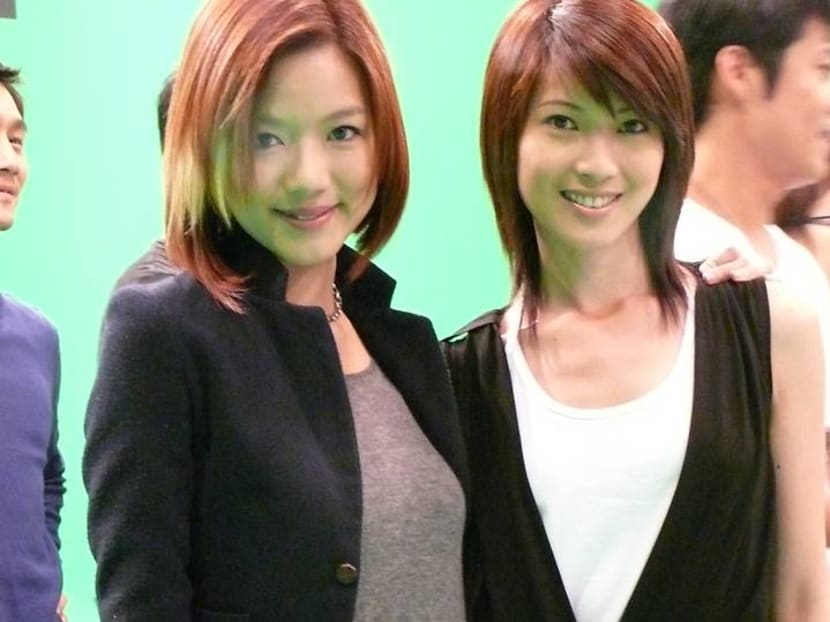 This tunic looks like something you can get at Far East Plaza.
It's nice to see Rui En in non-neutral colours but Barney purple isn't her most flattering shade.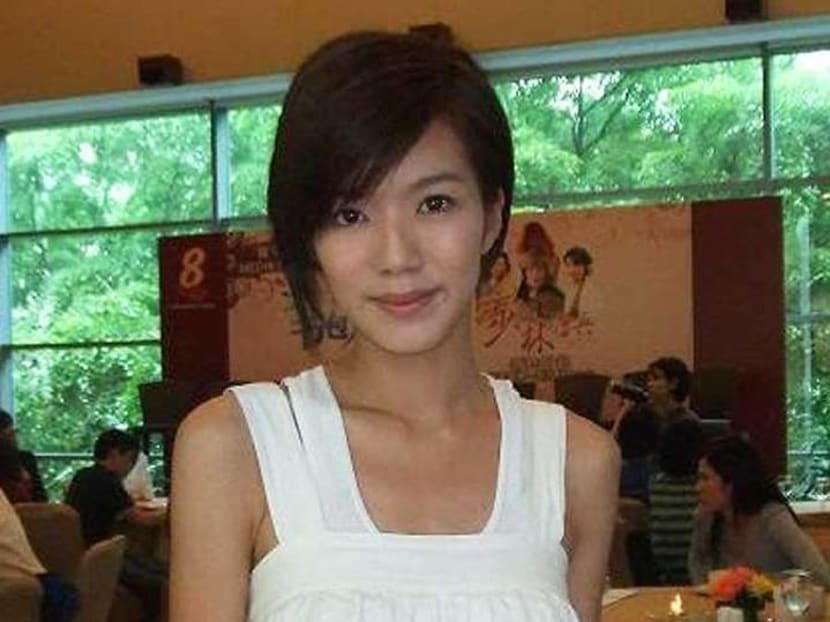 Rui En's look gives us flashbacks of our pinafore uniform wearing days.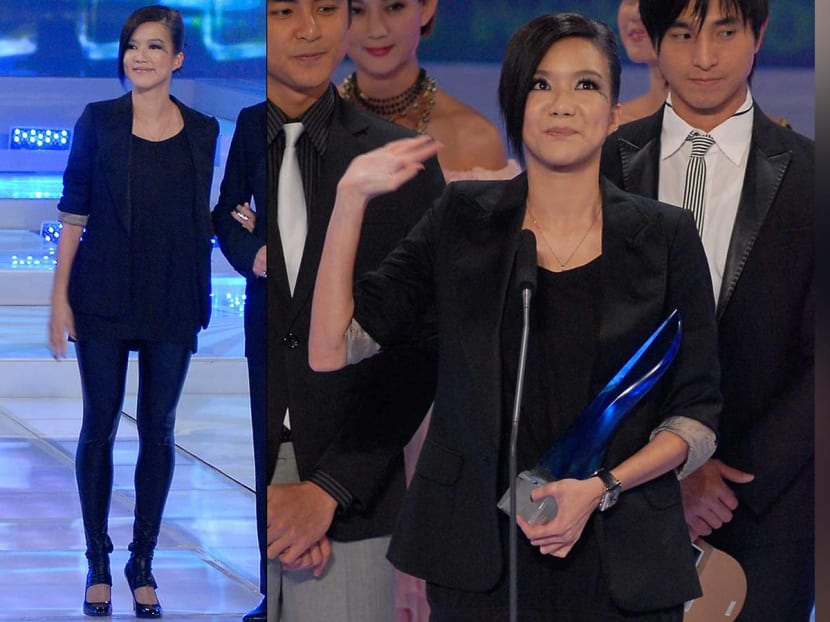 Way before Rui En found her signature winged eyeliner look, she experimented with baffling "lightning" eye makeup.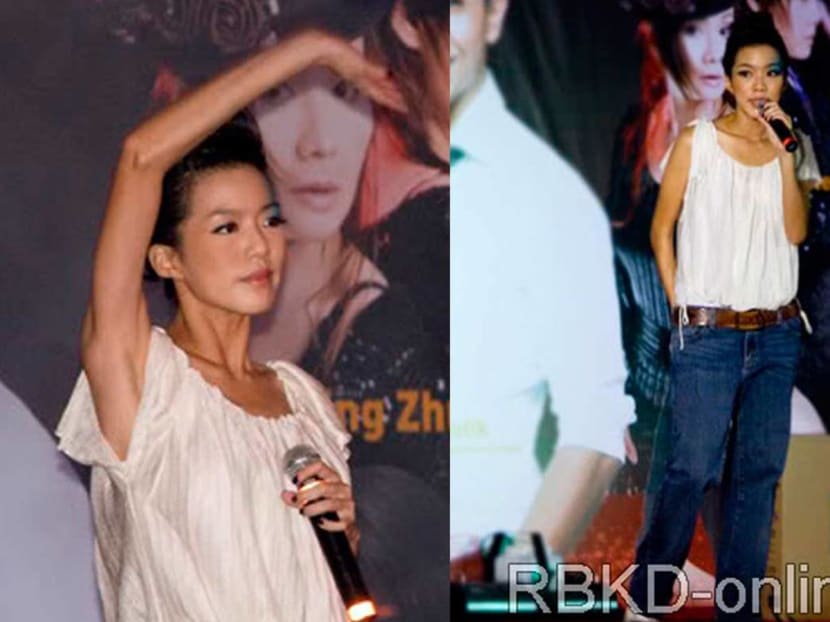 ​Back in the day, Rui En dressed less like a star and more like the girl next door, that is, if that same girl had looked a lot cooler than we did in 2008.

Photo: RBKD-online.com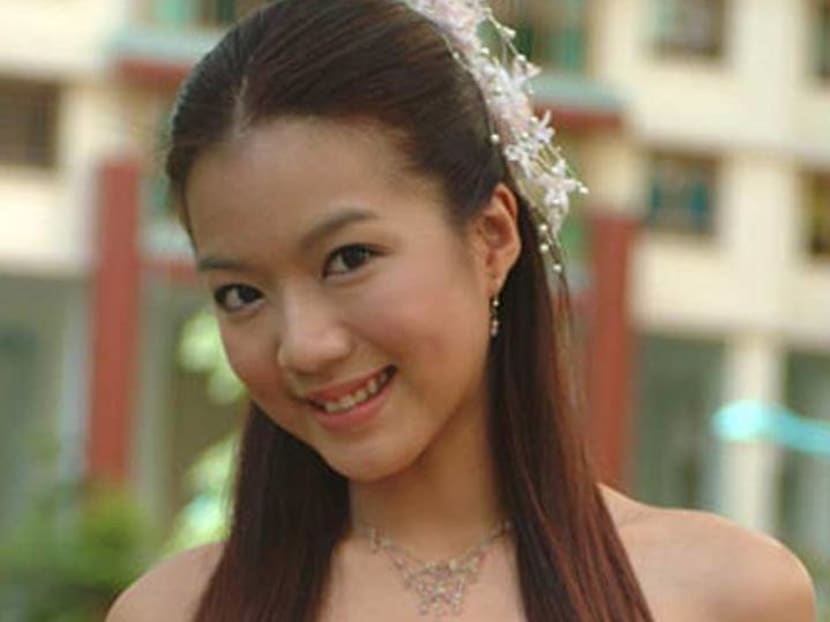 If Pinterest had existed in 2009, this definitely would have made it onto our "prom outfits" inspiration boards.
Who knew that Rui En could pull off the androgynous look? More of this, please!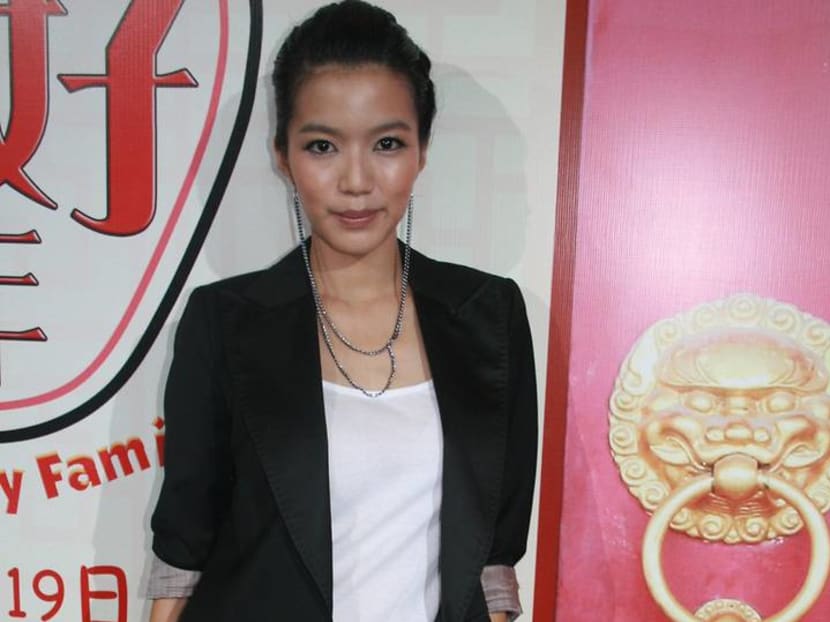 We honestly thought Rui En looked good here until we saw the necklace earrings. Kind of reminds us of our granny's spectacle chain (which has become quite the trend these days).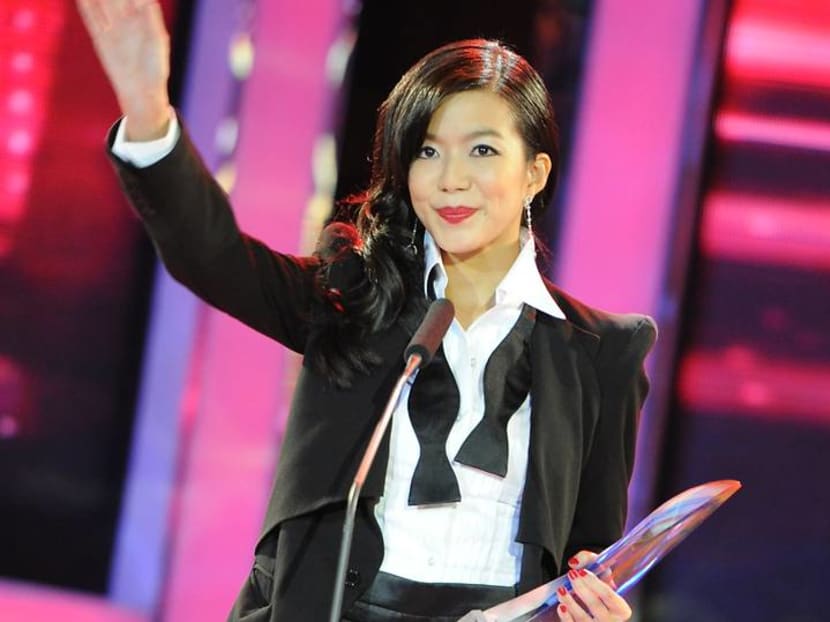 This is proof that you don't need to show skin to look sexy. Rui En looked sultry in her tux and extra points for the red lip and wavy hair to balance out the masculinity.
After wowing in a tux the previous year, Rui En struck gold again in menswear at the 2011 Star Awards. Love the kinky leather belt around her neck.
With her serious demeanor and confident poise, Rui En and black leather are a match made in heaven.
Rui En opted for corporate chic for the press conference of The In-Laws.
Oh, how we love the "bad girl" look. Rui En vamped it up at the Poetic Justice press conference with bold makeup, matching red nails, and black leather.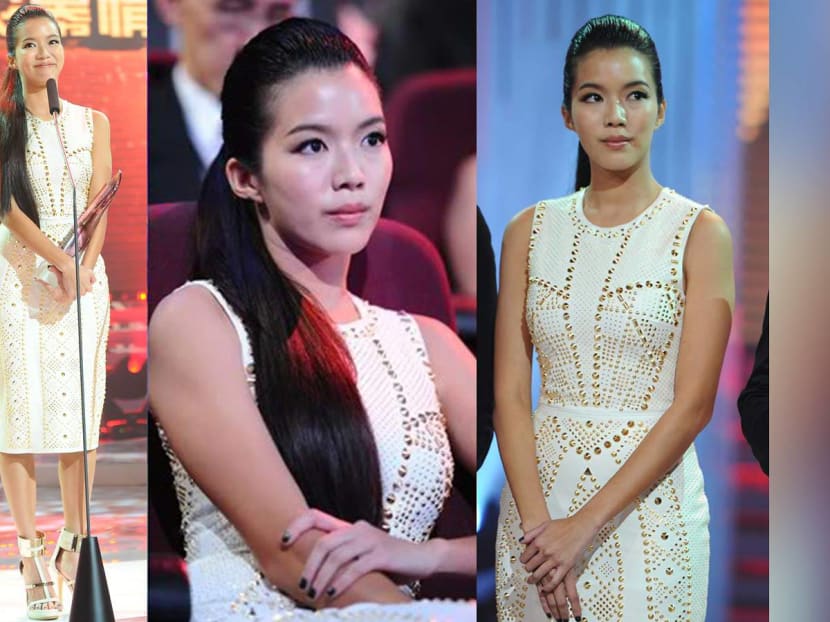 After rocking black for the last few Star Awards, Rui En switched things up a little with this white studded leather dress from Versace.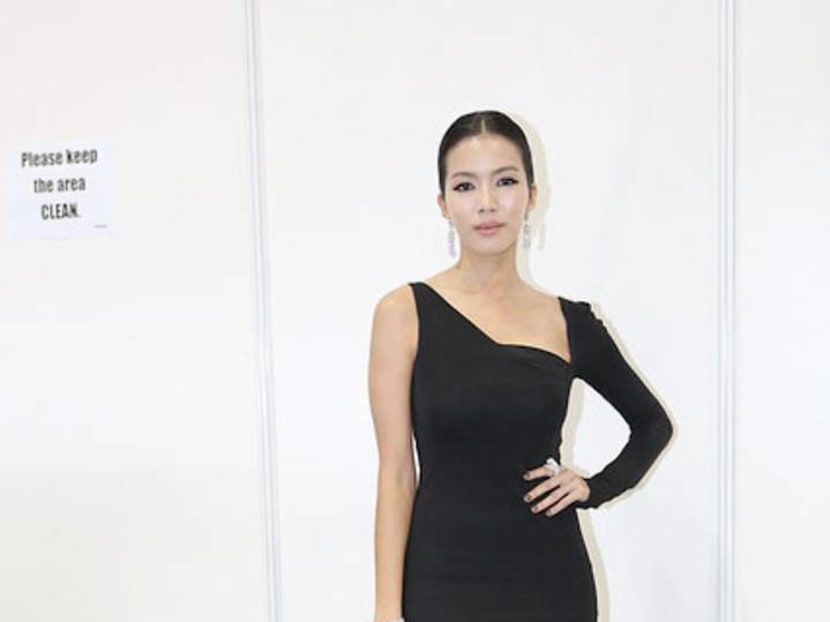 Now here's a look that never goes out of style: a svelte black gown paired with gleaming jewellery and an imposing stare.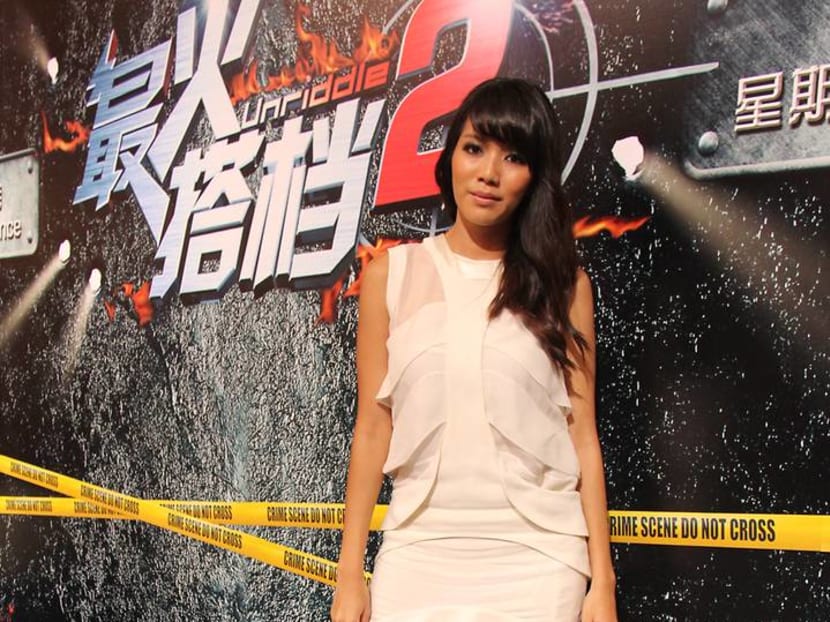 While this dress is a little bit… indecipherable (are those gills?), it was a refreshingly experimental look in a string of one-note fashion choices.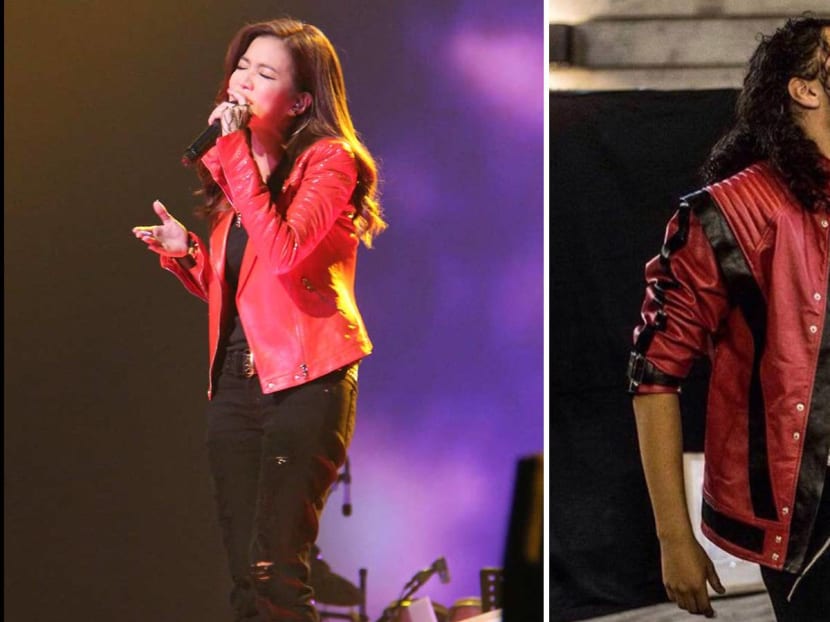 The star channelled her inner Michael Jackson at The Final One finale in 2013 (those ill-fitting jeans were a poor choice, though.)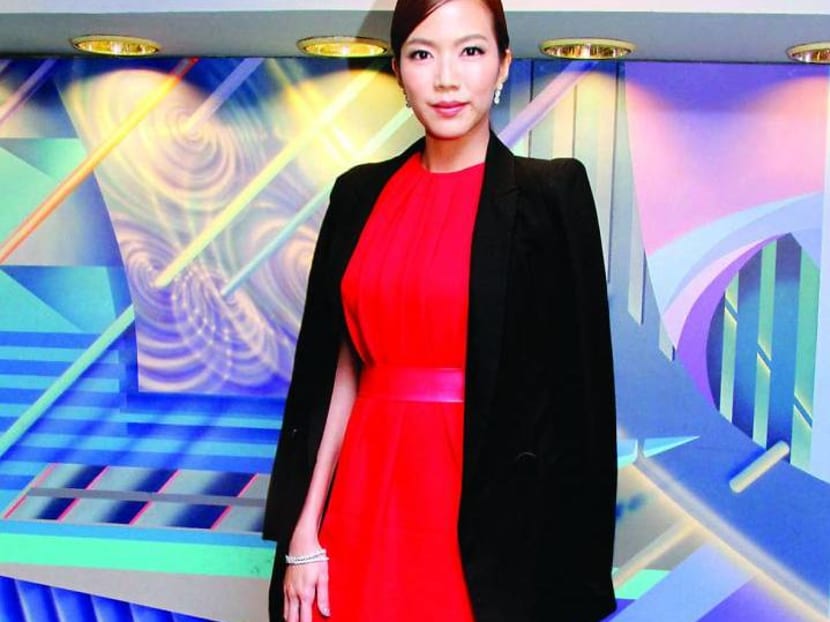 Rui En looked like a classic screen siren in her red gown and minimal accessories at Star Awards Show 1 in 2013.
Rui En's gauzy Star Awards dress is Oscars red carpet-worthy (can't you imagine Jennifer Lawrence wearing something like this?).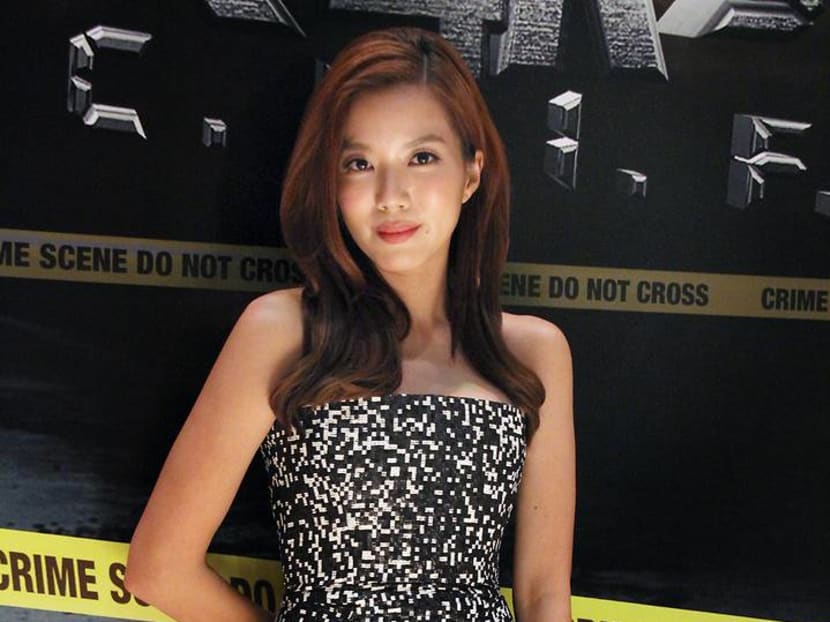 LOVE IT: Rui En's QR Code-like dress is one of the quirkiest we've seen on her.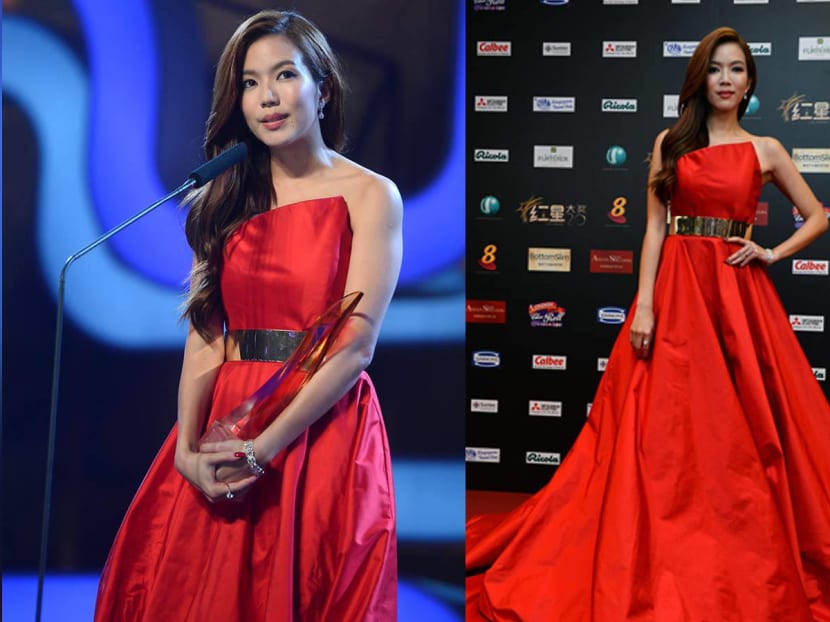 Rui En brought the glamour when she showed up at the Star Awards in this show-stopping fire engine-red Romona Keveza ball gown.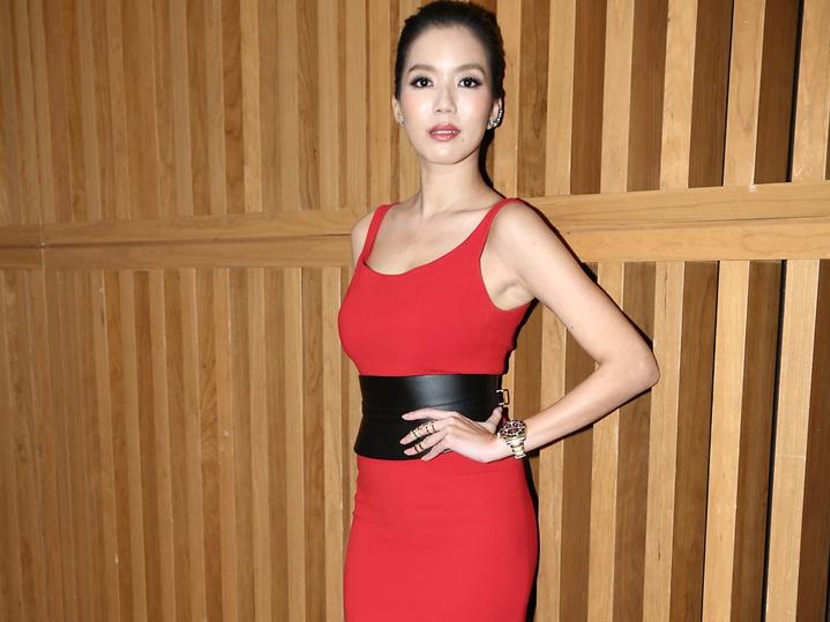 Red hot alert! This figure-hugging dress is sleek and accentuates all the right places.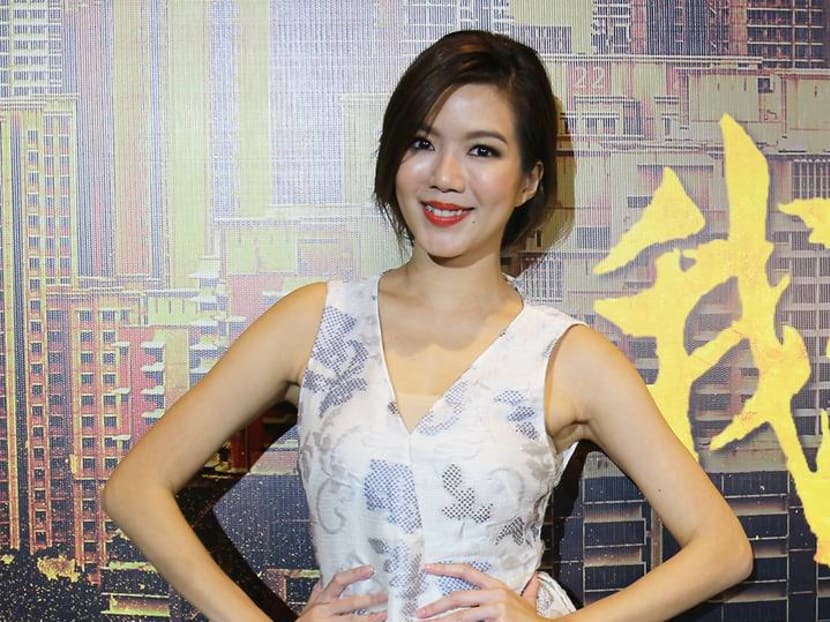 At The Journey: Our Homeland press conference, Rui En managed to look gorgeous in a dress that otherwise resembles a sofa cover.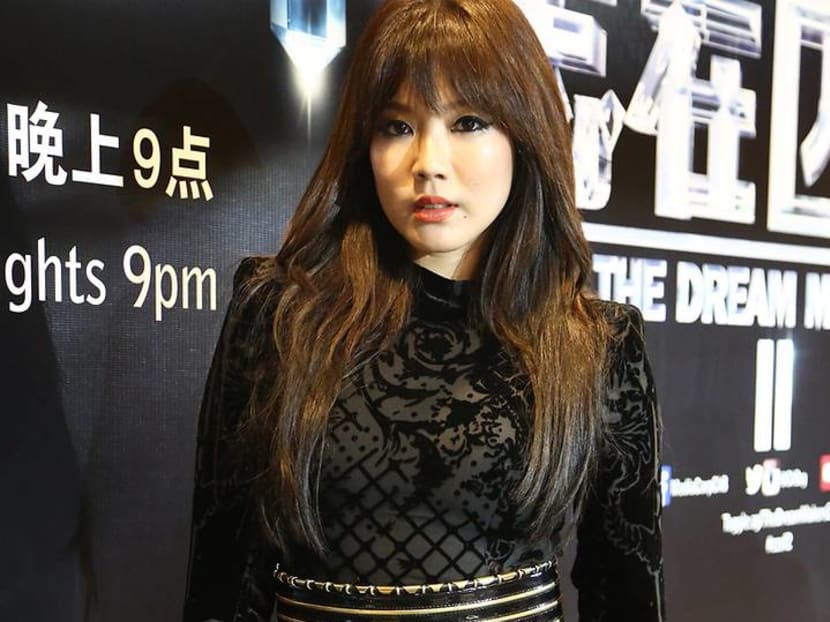 Never mind that velvet adds bulk, Rui En embraces her curvier body by showing it off in a figure hugging H&M x Balmain dress.
Rui En looked every bit the belle of the ball in this one-shoulder gown from Romona Keveza.

Doesn't Rui En look like Khaleesi from Game of Thrones in this cute caped white minidress?
We're so used to seeing Rui En in black that this colourful floral dress is a breath of fresh air.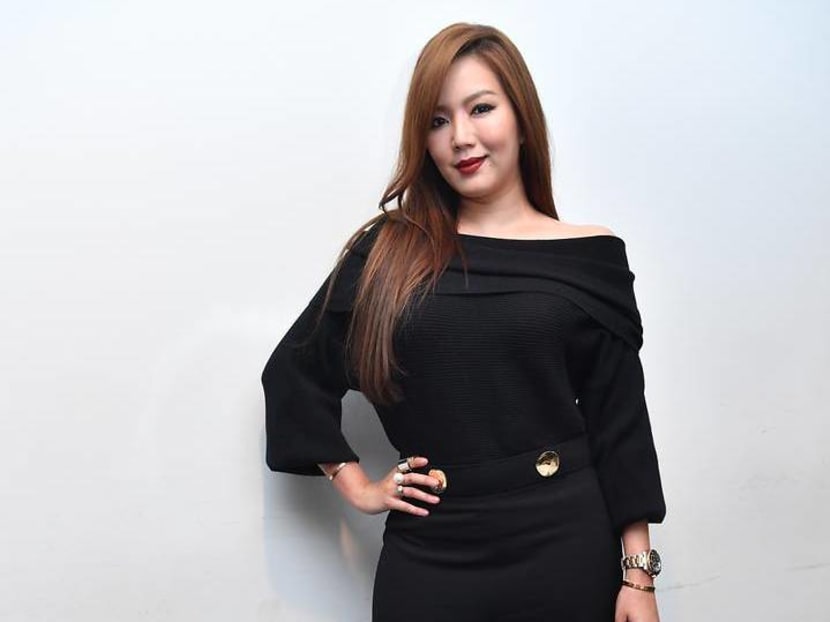 Who says you need to wear a sparkly gown to the Star Awards? Rui En looks chic (and very comfortable) in her all-black Zara emsemble.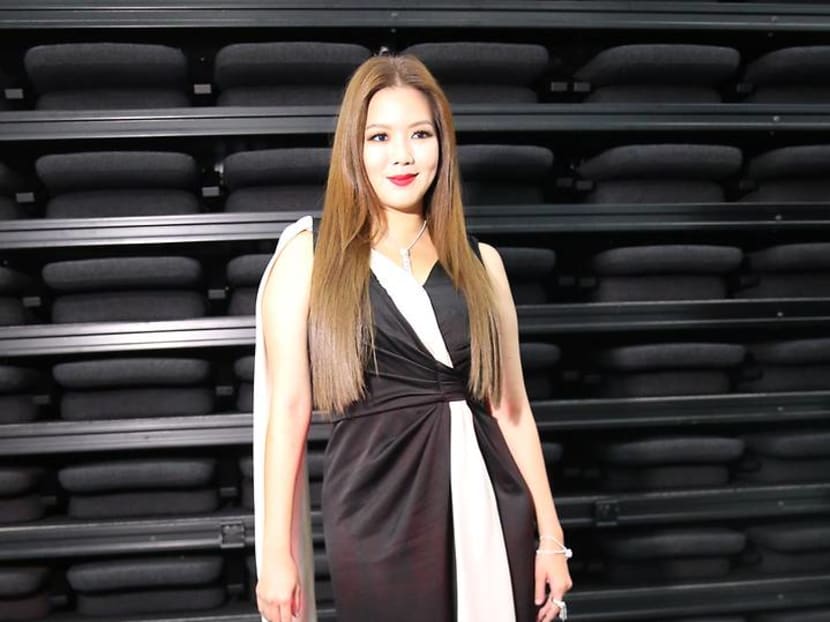 Rui En is a picture of sophistication in her Paule Ka gown don't you think? We can't get enough of the sash and flattering wrap detail that hugs her curves at all the right places.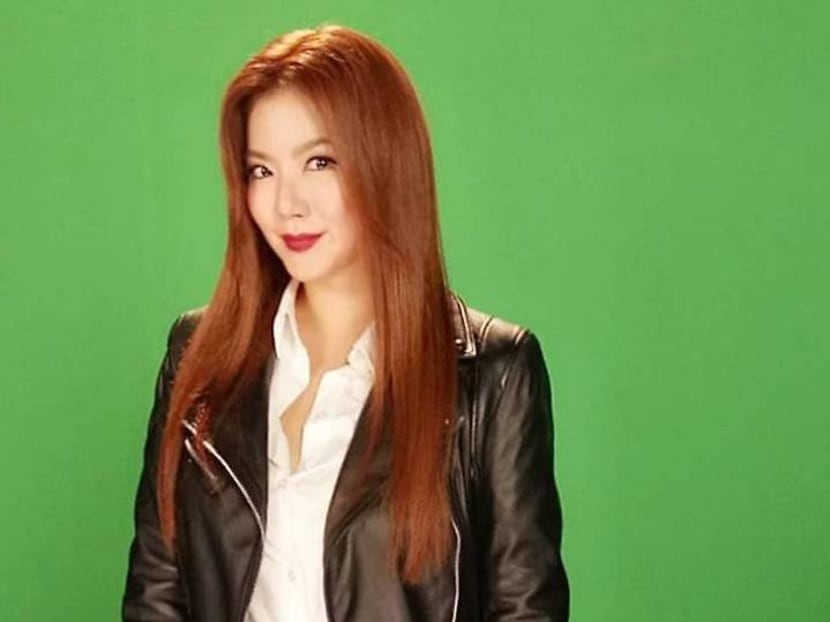 Rui En's totally kicking ass in her new no-nonsense red tresses and tough-girl leather jacket at the Star Awards hologram shoot.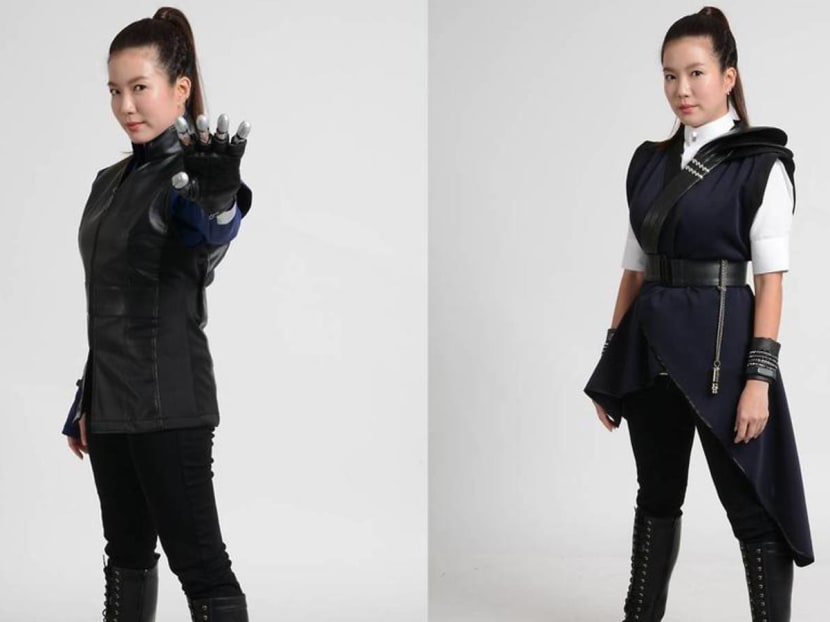 This grim reaper costume looks like a cross between a traffic police uniform and Judge Dredd uniform.
Rui En made her first public appearance after a long absence at the Cartier boutique opening at ION Orchard, looking absolutely radiant and timeless in a black gown and red lip.
Photo: Hype Records, RBKD
Yay to Rui En looking chic in the white suit, nay to the suit looking literally effortless. Did she spend so much time on her hair and makeup that she forgot to iron her outfit?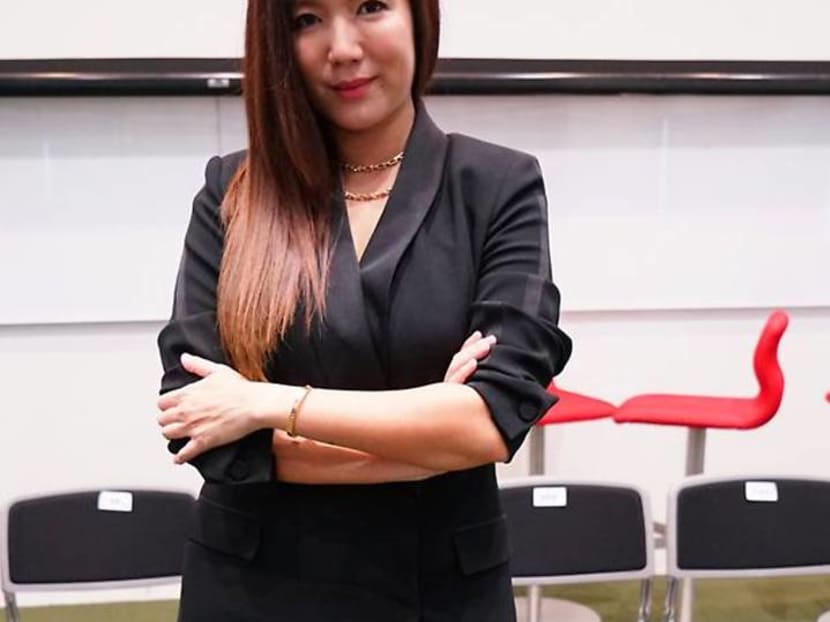 Rui En looked every inch the #girlboss in this tuxedo mini.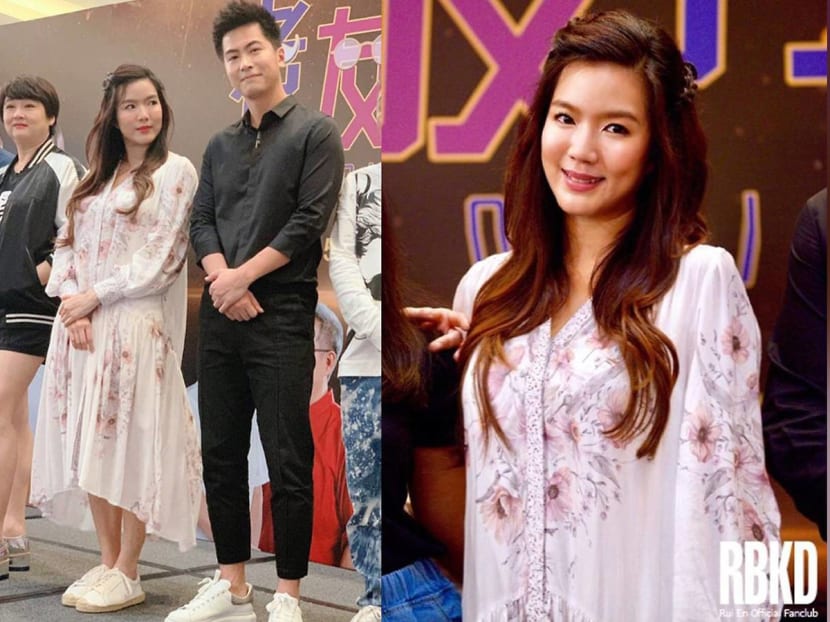 Never in a million years would we expect to see Rui En in something so saccharine, dainty and feminine. Little did we know this was the start of her girly phase.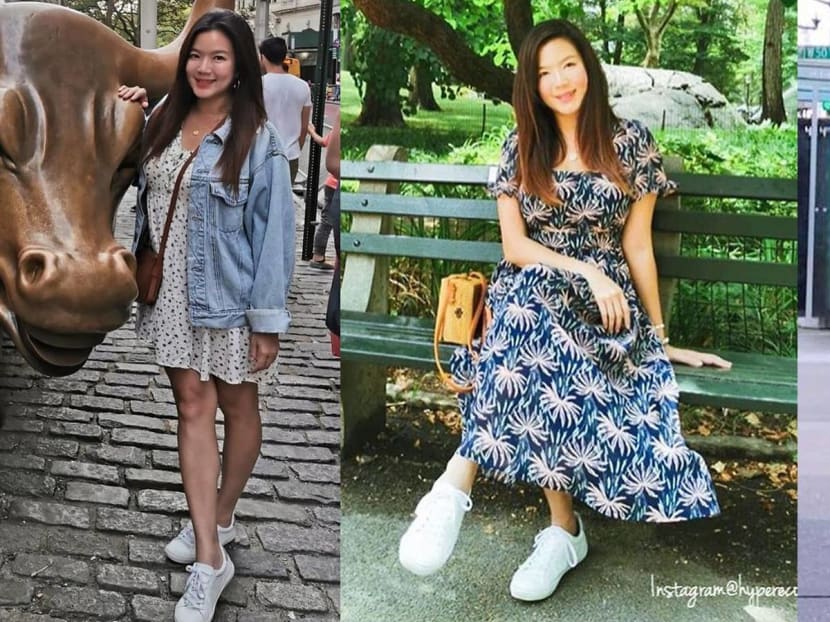 See what we meant about the girly phase?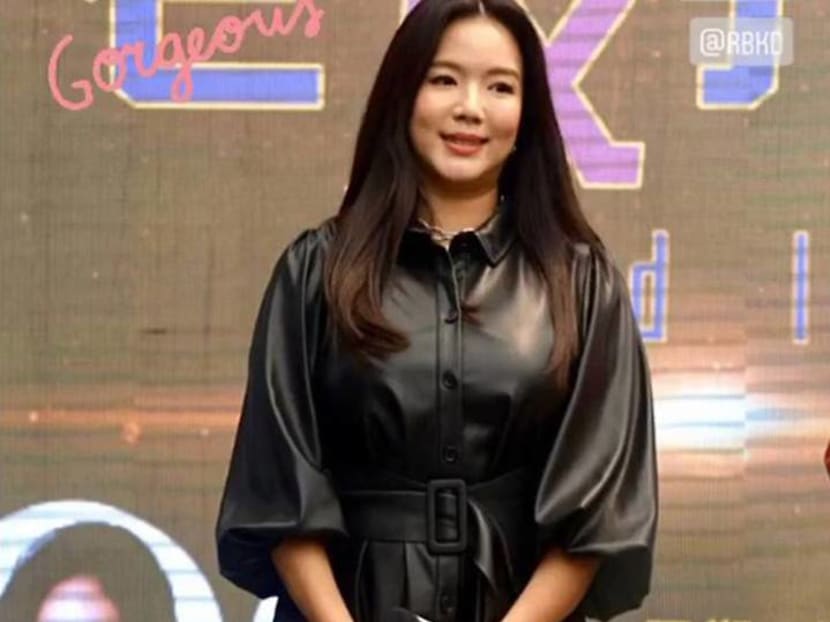 Even when donning leather, Rui En opted for something more feminine.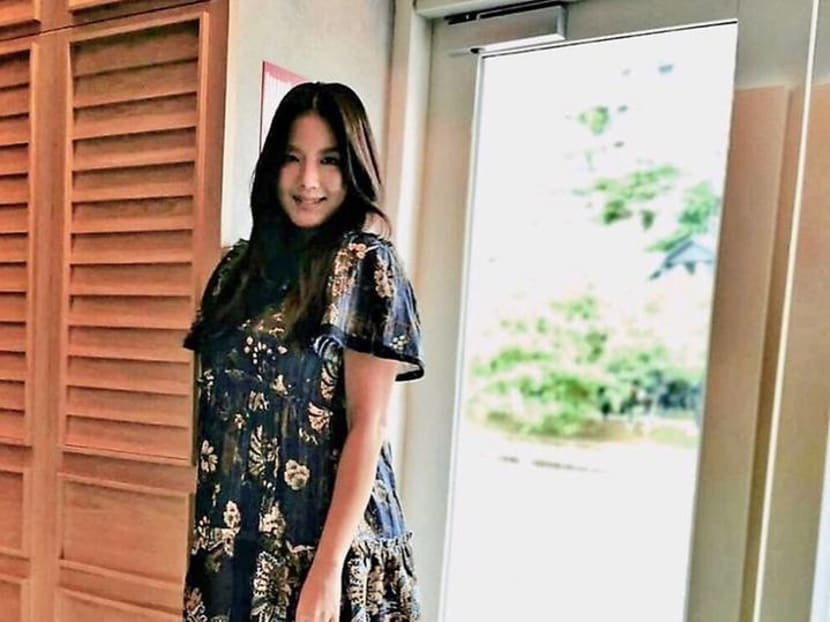 Florals aren't all pretty and sweet. For the press conference of the Old is Gold telemovie, Rui En paired her dark floral babydoll dress with knee-high boots for a grunge take on boho chic.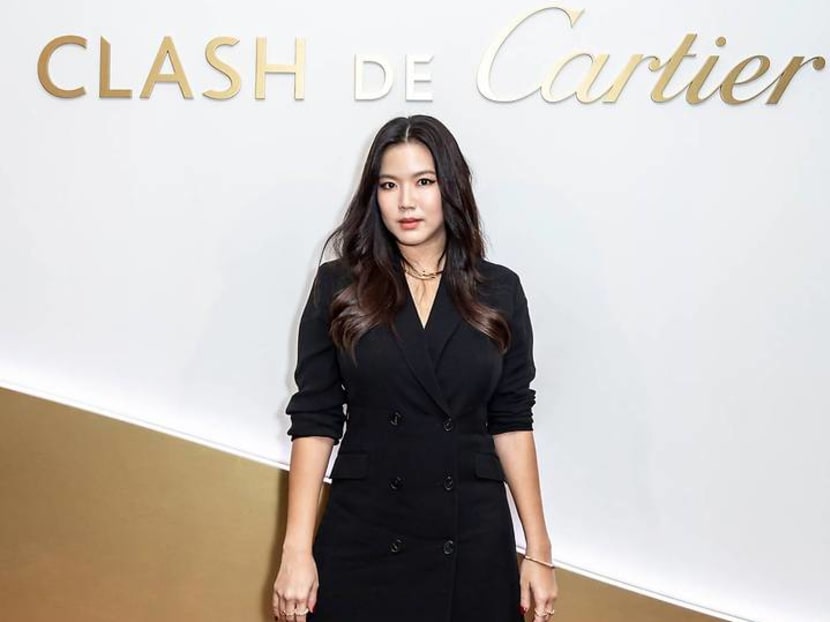 Rui En showed up the Cartier party looking sexy and ultra-confident in a blazer dress, knee-high leather boots, and her signature don't mess with me look.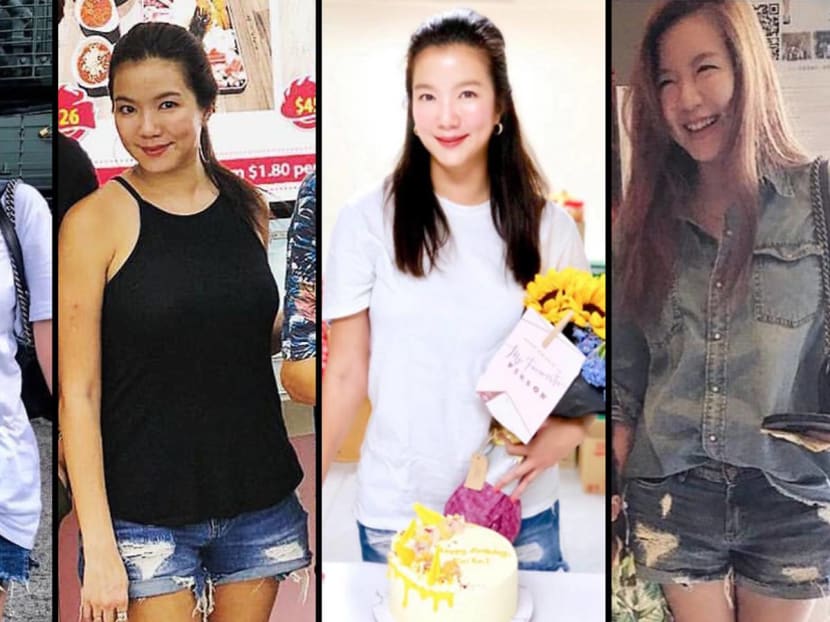 How can we forget Rui En's beloved denim shorts. They are so worn-in and super soft and comfortable that the actress practically lives in them when off-duty.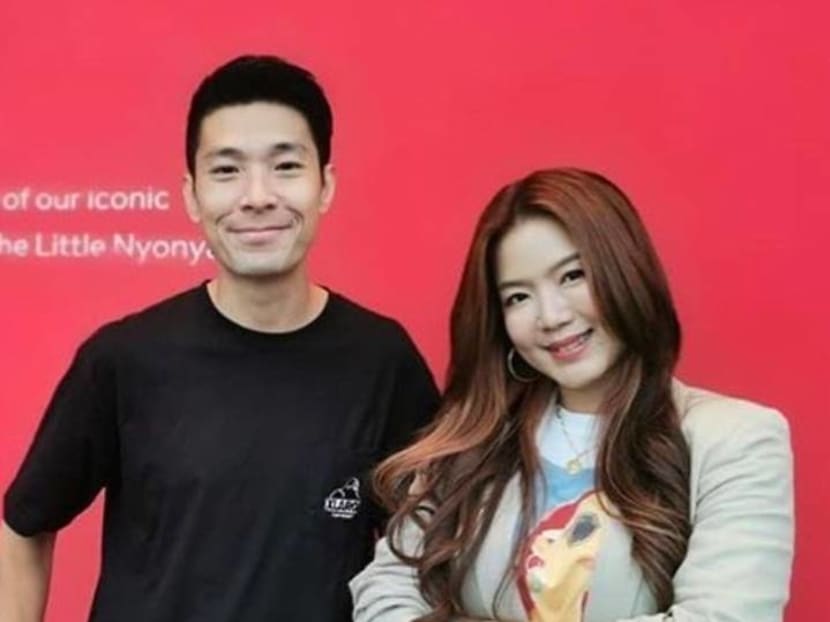 Rui En's a picture of youthfulness in this getup of a grey blazer, graphic T-shirt and Prince of Wales check mini skirt.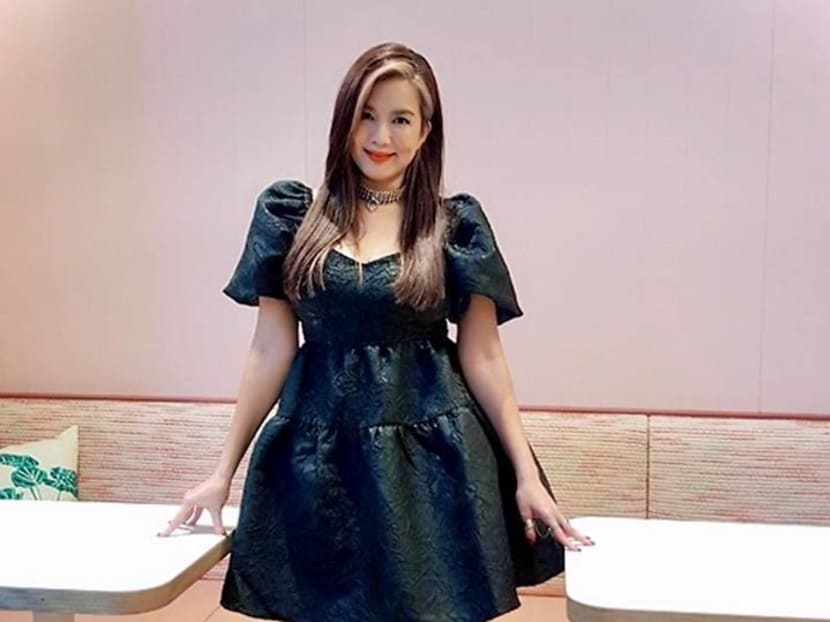 We would describe this look is punk lolita .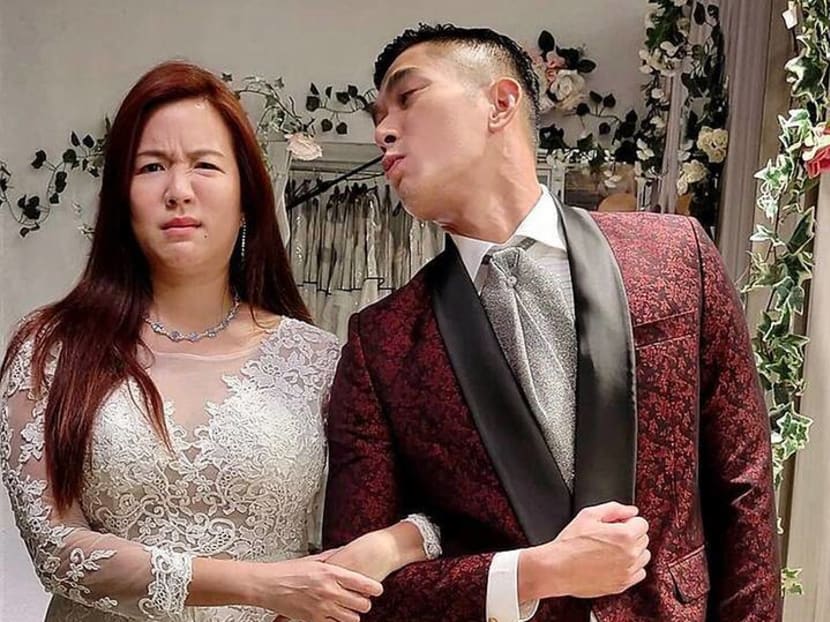 We're not feeling this dated and matronly gown (and looks like neither is Rui En) that's more suited for the mother of the bride than the bride.