Suhaimi Yusof Explains The Differences Between Malay Costumes In Response To PA's Hari Raya Standee Blunder
The actor sees this as a good opportunity to educate non-Malays about his culture.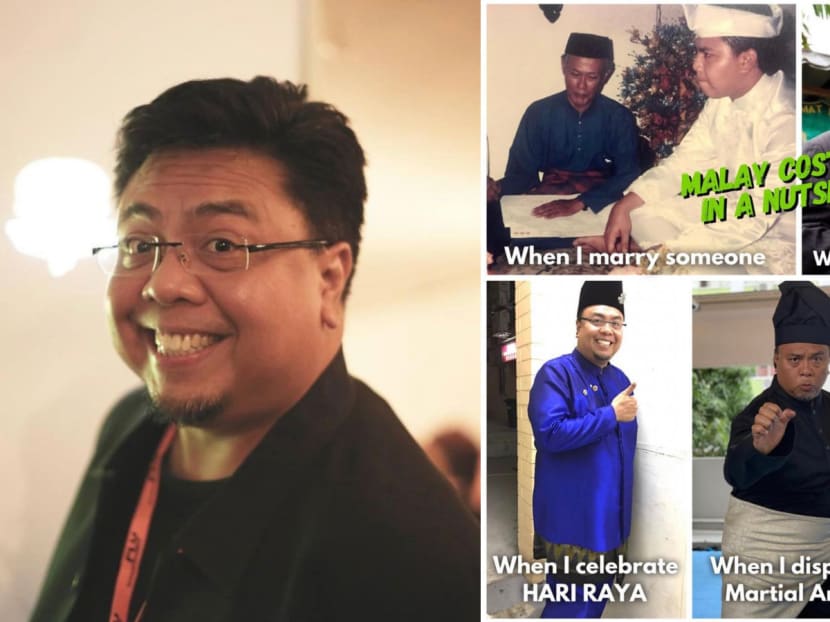 Last week, the People's Association (PA) came under fire when they were found to have used a Malay couple's wedding photo as a standee for Hari Raya decorations in Radin Mas Single Member Constituency.
According to an Instagram post by the bride in the photo, 30-year-old Sarah Bagharib, neither she nor her husband had given any permission for the picture to be used. She also called the PA out for their "sheer ignorance" and for "using [her] wedding photo as a caricature of Malay people".
"It is disappointing and frustrating to see the confused cultural messaging in People Association's use of a photograph of a bride and groom in traditional Malay outfit … to advertise PA's ostensible celebration of Hari Raya — a completely different cultural event," she wrote.
Many netizens, including celebrities like Fauzie Laily, Nurul Aini, and Jade Rasif, left comments expressing their disbelief at such an insensitive act as well as their support for Sarah, who has since received an apology from the PA.
The Noose
star
Suhaimi Yusof
, who is of Javanese descent, waded into the conversation by posting his personal response to the incident on his socials.
"The recent error by PA when they used the wrong costume for the wrong occasion upset the community a bit. Well everyone makes mistakes. Look on the bright side, now we know each other better," he wrote, sharing a collage of himself in various types of Malay traditional attire according to the corresponding occasion to show non-Malay folks the differences.
"To our Non-Malay friends, now we've learned that — it's a different outfit for a different occasion because it gives a different meaning to a different celebration. But thank you for trying. But next time don't cut out the face without permission lah. (sic)"
8days.sg
, the 51-year-old said that while he believes the bride and the Malay community have every right to be angry, he wanted to react in a calmer manner, with a dose of humour thrown in for good measure (hence the photo of himself in that massive songkok, which he found at a Ramadan bazaar in JB, in the "When I make a mistake" pane).
"That was a joke," he chuckled. "There's a Malay proverb that translates as, 'Don't draw charcoal on my face', which means 'Don't embarrass me' and has something to do with face value. So if you've done something embarrassing, it's very hard to face others, so I symbolised that by using that huge songkok to cover my face."
Brilliant meme aside, Suhaimi also saw the whole debacle as "a great opportunity to educate" the non-Malay community about his culture.
"If you fight fire with fire, you won't come to a solution and will only make the fire bigger. So pour the water on it slowly, and people will tend to have a bit more respect and listen to you," he said. "Of course, you can throw in a joke or two, not to trivialise the matter, but to loosen people up. This was clearly a misunderstanding, so the solution is to make people understand! And what better way to do that than to use humour?"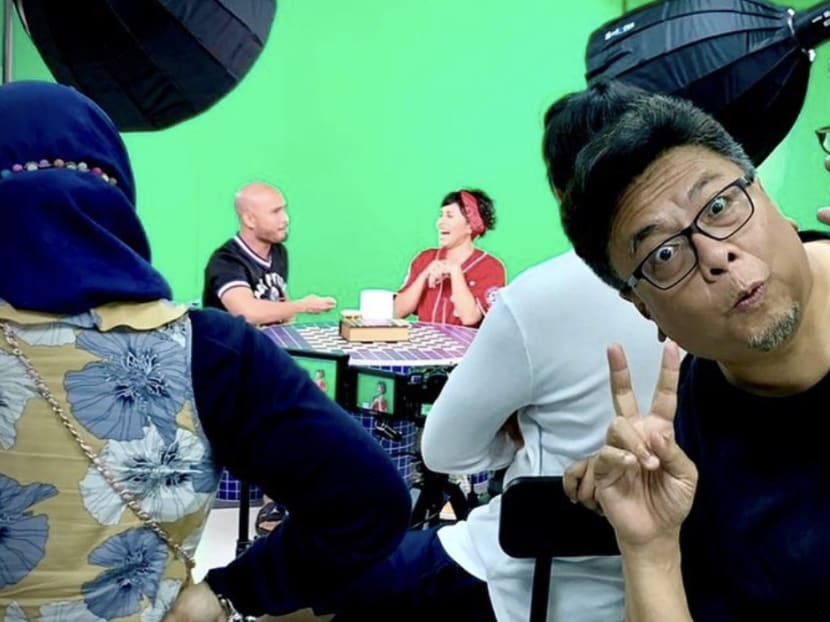 Although Suhaimi clarified that he isn't defending the PA for their mistake, he also doesn't think they were being offensive on purpose.

"Now, if they had deliberately done it to degrade or humiliate [the Malay community], I would be angry, but if you look at the situation and realise that it was an error, well, as a father, I wouldn't slap my son without trying to understand what he did wrong. The intention is important lah."
He then got candid about one of his own cultural boo-boos.

"I once made the mistake of sending my friend a Chinese New Year greeting dressed up as what I thought was the God of Fortune, but he said it wasn't! I'm so lucky it was a personal thing and wasn't made public. (Laughs)" (From Suhaimi's description, it sounded like he had channeled Justice Bao instead.)
"So it's the same thing," he continued. "If I sent the wrong costume for CNY and someone came up to slap me in the face, I wouldn't even know what happened, right? So the best solution is to counter [ignorance] with education, and since everyone is paying attention to [the PA's mistake], it's a good opportunity to do it right now."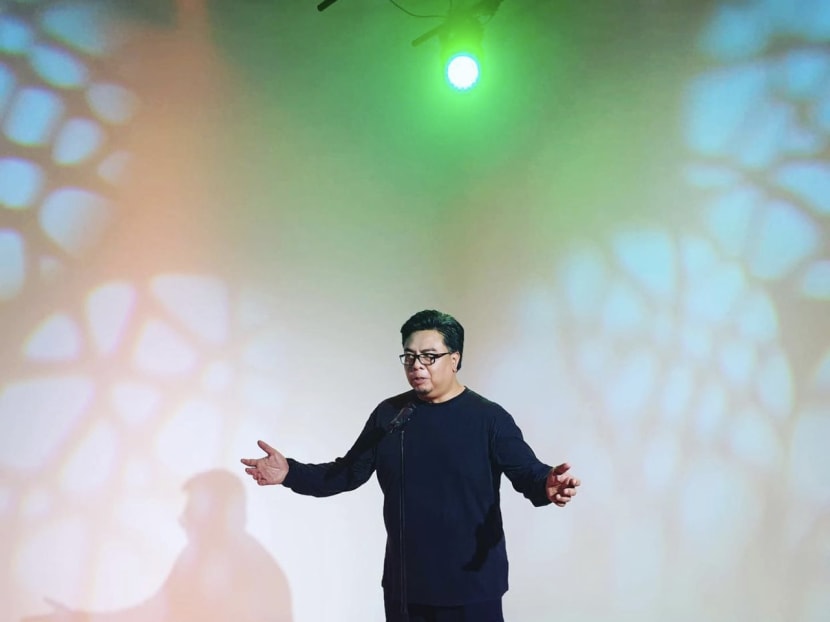 So why was it inappropriate for the PA to use a photo of a bride and groom for their Hari Raya celebration? As Suhaimi explained, during a Malay wedding, the couple dresses up like royalty and is treated like a king and queen for the day. The groom will also carry a traditional dagger called a keris as a symbol of manhood and protection.
"Do you know what my wife would do to me if I wore that outfit for Hari Raya? She would slap me and ask if I'm getting married again!" Suhaimi laughed. "It communicates a totally different intention, like, are you visiting relatives or marrying another woman? So we don't go out to celebrate Hari Raya like that. I won't even be able to come home. (Guffaws)"
Hari Raya outfits for men, he said, won't include the keris, and they are more likely to wear a songkok instead of a tanjak, which is similar to the groom's headgear but is used more for performances.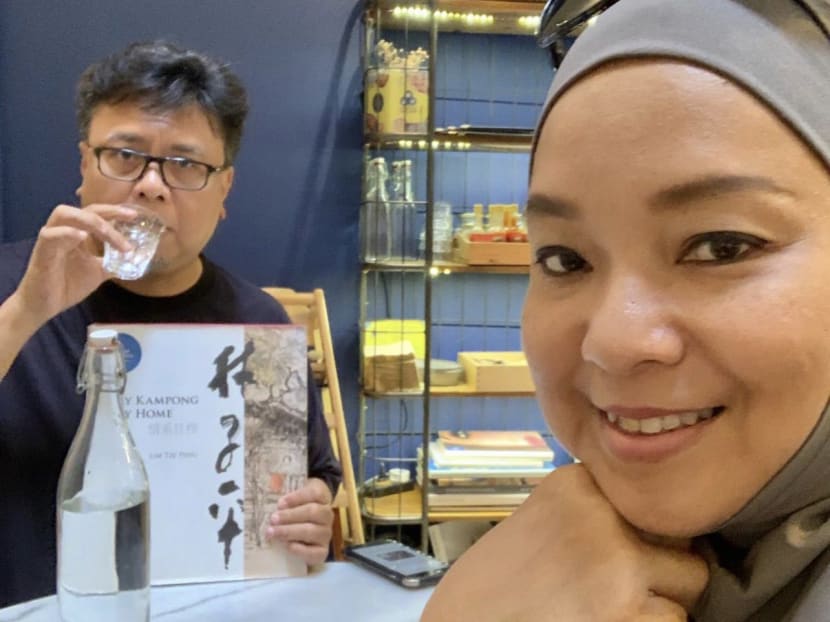 At the end of the day, Suhaimi personally thinks that the PA crossed more of an "ethical line" than an "ethnical" one, that is to say, the bigger issue was stealing someone's photo and cutting out their faces before using it as a prop.
"The way I deal with things is, there must be a lesson in every crisis. Of course, you can be tense and angry, but not for too long. After 10 or 20 minutes, analyse and take a look at the crunch of the issue. So to me, I believe — and I may be wrong — that it's an ethical line, and it has nothing to do with race or culture."
That said, he also acknowledged that the person in charge of creating the standee could have done better research or asked a Malay person for their input, which should be the case for anyone who isn't sure of a certain culture.
"My proposal is that it's time for us to find out about the little nuances and sensitivities, and that will help us 'cos we have neighbours of various races and religions. We don't have to understand everything, but people will become a bit more appreciative and respectful, and you gain ground."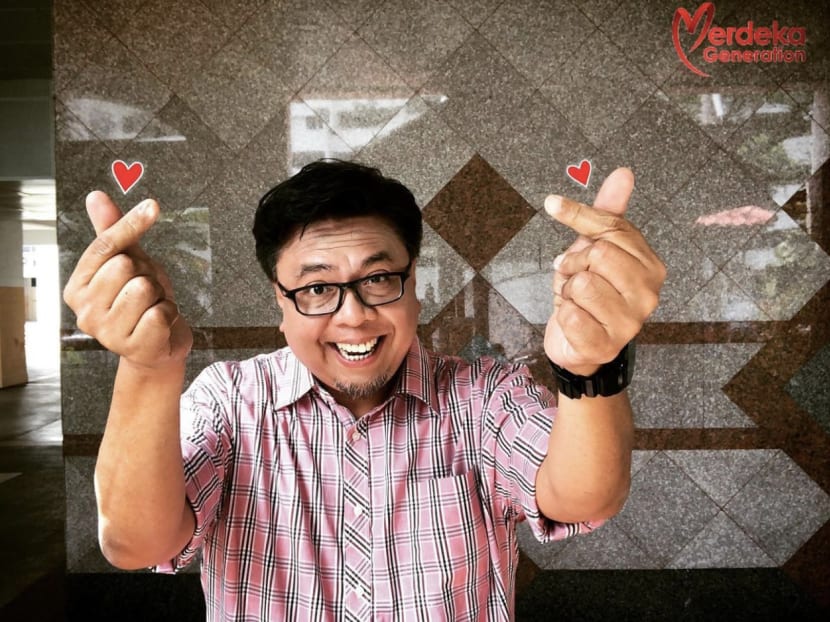 Photos: Suhaimi Yusof/Instagram