Tay Ping Hui Crushed His Finger Real Badly On Set; Says The Pain Was A "Perfect 10"
Warning: this article is not for the squeamish.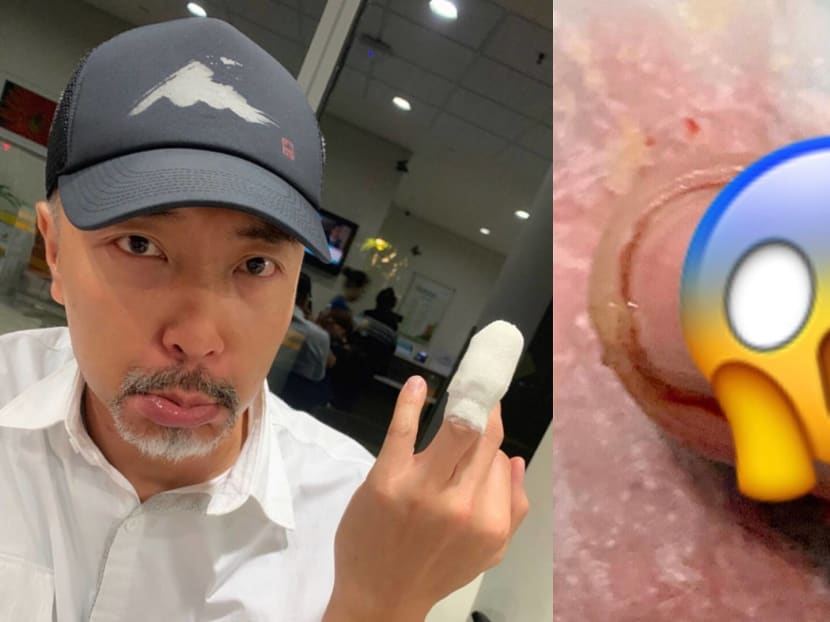 Remember when Tay Ping Hui accidentally sliced off the tip of his finger while filming a cooking show in 2016?
According to the actor's Instagram post, all it took was a mere "split second" of being distracted before he "felt the blade cut [through his] nail", "slicing the entire piece of flesh off, leaving it on the chopping board, flooded with blood".
If you felt faint reading the last two sentences, we would advise you not to scroll any further.

Unfortunately for the actor, history sort of repeated itself last week. On July 16, Ping Hui shared a photo of himself at the hospital with a bandaged left ring finger, revealing that he "managed to crush [it] with a car door during filming, [splitting] finger [and] nail open". Ouch.
Those courageous enough to swipe left were rewarded with a graphic close-up of the bloody nail, as well as a cringe-worthy clip of it being doused in saline.
Again, continue scrolling at your own risk.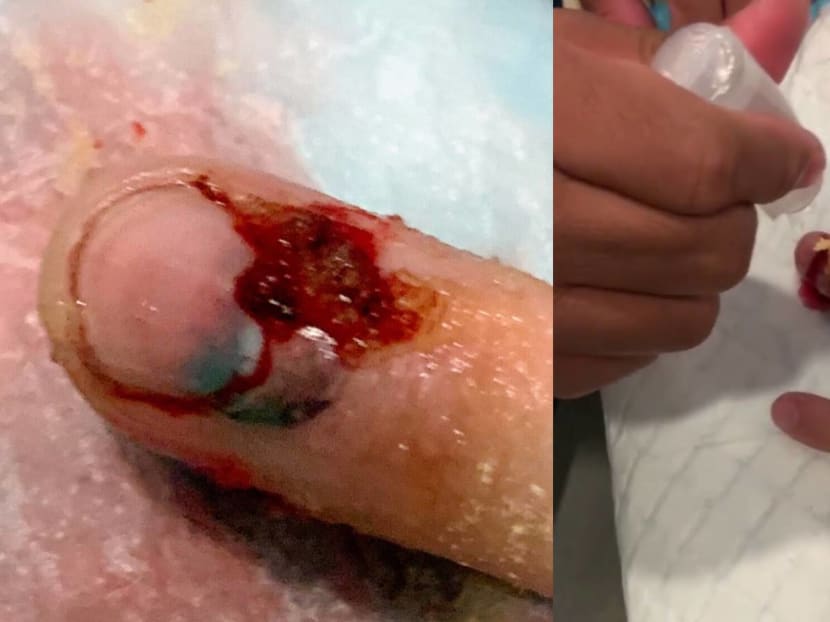 When we texted Ping Hui to find out more, we learned that the incident happened while the 48-year-old was filming a short film for award-winning Taiwanese director Wayne Peng and his wife Lim Sau Hoong.
"I closed the door and my hand did not get out in time [shrug emoji]," he replied when we asked what happened exactly. "My first reaction was like 'Huh?' followed by 'WTF!' But because the camera was rolling, nobody around me knew what was happening until I managed to release my finger, lift it up with blood dripping all over and say, 'Guys, I'm bleeding.' Then it was kind of a mini pandemonium. Lol."
Despite the chaos (not to mention the intense pain), Ping Hui simply dealt with the bleeding, wrapped the finger up tight, and continued filming until they called it a night.
"No point stopping," he told us. What a trooper.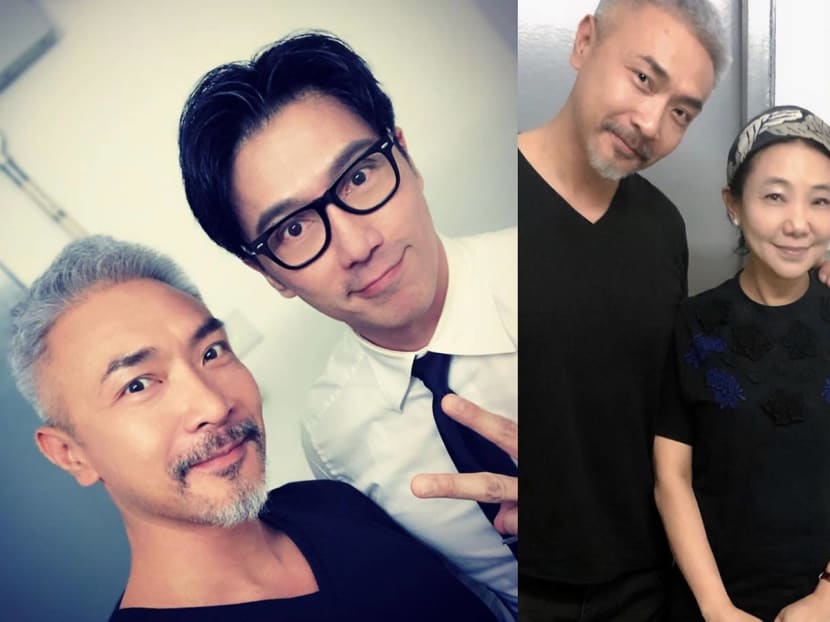 He eventually went for surgery to fix "a rather damaged nail bed" — talk about a severe understatement — which he hopes will make a full recovery in about three to four months.
In the meantime, however, poor Ping Hui has to deal with "a constant throbbing and relatively frequent spikes of sharp pain". "Then I need to keep the whole wound dry to prevent infection, and also try not to bump into anything with that finger because it would feel like someone put it in a vice and clamped down on it." Ouch.
Through all that, Ping Hui has managed to maintain his usual dry sense of humour and optimism, even describing the sight of his injury being cleaned as "poetic".
He explained, "Dripping saline on an open wound is, for one, bastardly painful, but the sight of the blood spreading out was almost like the way the ink moves in Chinese paintings, so that was a pretty good distraction."
Talk about seeing beauty in a bad situation.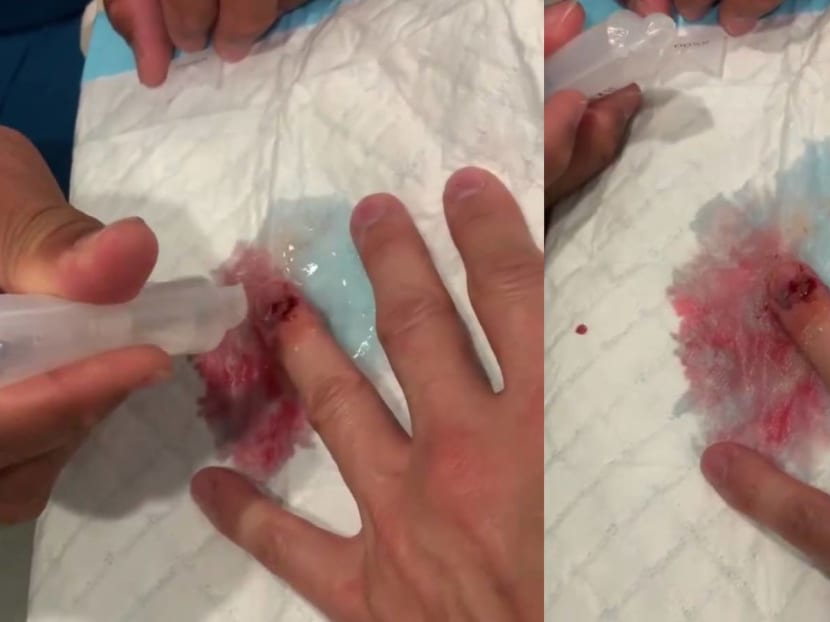 If anyone's wondering if the first or second accident was more agonising, well, Ping Hui said "both were equally painful", and on a scale of one to 10, they would both be "perfect 10s".
"The slicing was much quicker — I felt the blade pass through my finger in a second, and there was much more blood spurting," he recalled. "This time, my finger was stuck between the door and the car for almost 15 seconds, so it was more prolonged and had much more internal damage."
If it were us, we might develop a fear of knives and car doors, but not Ping Hui. "It's not like I'm going to have a phobia of these things. I will keep doing what I always do. Life is too short to be fearful."
Photos: Tay Ping Hui's Instagram (@taypinghui), Lim Sau Hoong's Instagram