Tay Ping Hui Reveals Why He Failed His A-Levels And How He Almost Died While Filming In China
The 49-year-old actor gets candid in his tell-all interview with Quan Yifeng.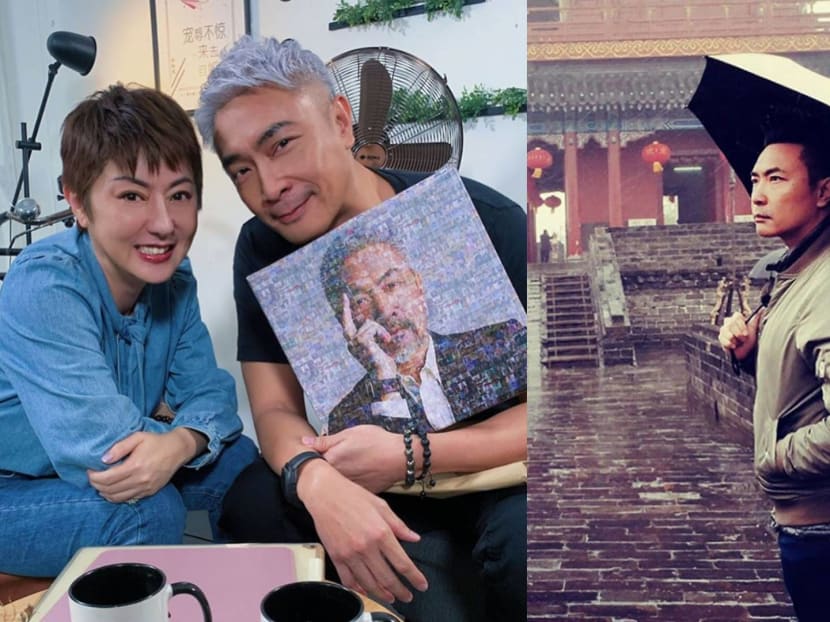 In case you haven't heard, there's a new talkshow in town.
Hear U Out, hosted by the straight-talking Quan Yifeng, gives local celebs like Fann Wong, Kym Ng, Jeanette Aw and Xiaxue a chance to talk about issues close to their heart.... and at at the same time, spill secrets they've never revealed in public. Though filming for the show began in January, it has been temporarily halted in line with Circuit Breaker measures.

And starting off the gab fest is Tay Ping Hui, who showed why he's one of local showbiz's most interesting interviewees.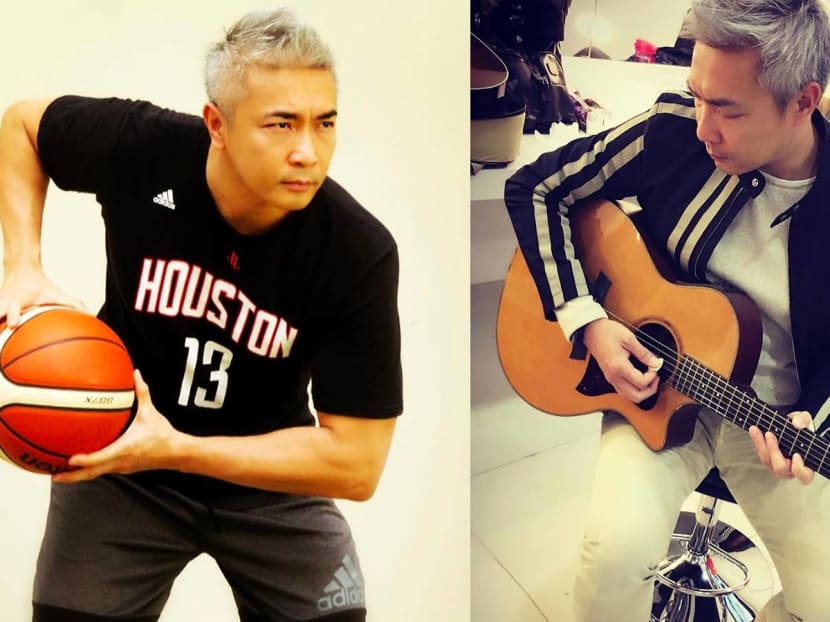 When he was a student in Catholic Junior College, Ping Hui said he suddenly felt unhappy with the education system and decided to rebel against it. As a show of protest, Ping Hui said he slept through his A-Levels and handed in blank scripts. No surprises that he failed the exams.
"After I messed up my A-Levels, I felt that I let my parents down, said Ping Hui on the show. When I got my results, I went home and told my dad that I let him down. He broke down, but he told me 'It's okay'. I felt that I let him down even more after he said that and I knew that I had to prove to him and my family that I could make it.

He revealed that he was essentially kicked out of JC and he went on to serve his National Service, where he noticed that his peers were all headed for university after their ORD. This spurred Ping Hui to retake his exams and he eventually did well enough to be accepted into the National University of Singapore, where he majored in Economics and Political Science.
Looking back at his youth, Ping Hui said: "Even if you're unhappy with a system, you should find out how it works and change it from within."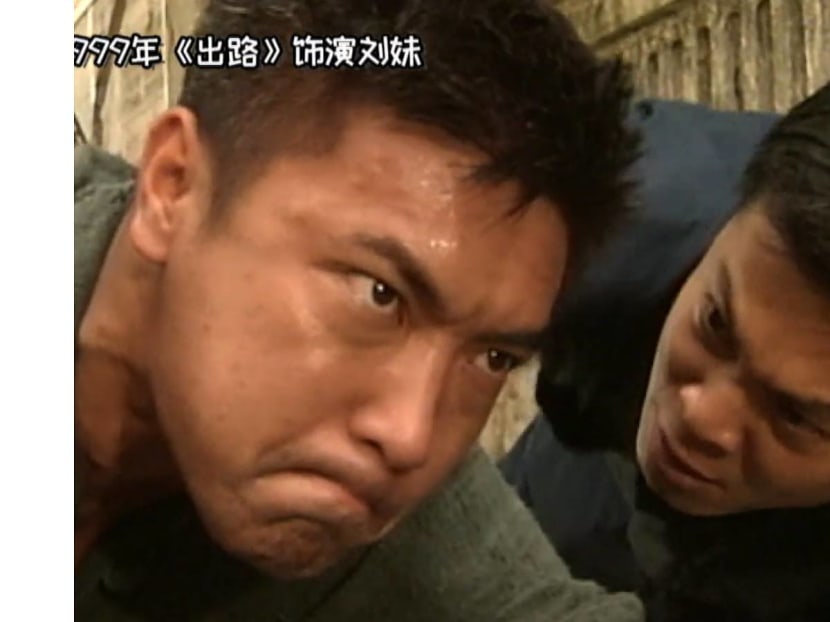 He became an actor at 29, which is much older than a typical newbie. But in just his second year in showbiz, he was named Best Supporting Actor at the Star Awards for his role in Stepping Out.
"Personally, I think Mediacorp was at its peak when I joined the company between 1998 and 1999. It was also in between two seasons of Star Search, and I was lucky enough to be cast in what I think is the best drama that the company has ever produced, Stepping Out," he mused. "There are people who still remember my character Liu Mei till today."
Age is clearly not a factor for Ping Hui who decided to further his career in China at 47. He made the decision after filming Return Of The Condor Heroes there in 2016 and was impressed by how much the Chinese entertainment industry had improved in the past decade.
The actor shared: "There was a period of time where director Guo Jingyu and his wife Yue Lina came to Singapore and met many of our actors. I thought they'd only be interested in the younger actors, but I was surprised when they told me that they were filming Return Of The Condor Heroes and wanted me to be part of it. After looking at the script, I realised the role of Genghis Khan was supposed to be played by an older man, but I still thought it was a good opportunity especially since the last time I filmed in China was more than a decade ago."
The rest of the pieces fell in place serendipitously, and Ping Hui has since carved out a career for himself in the mainland.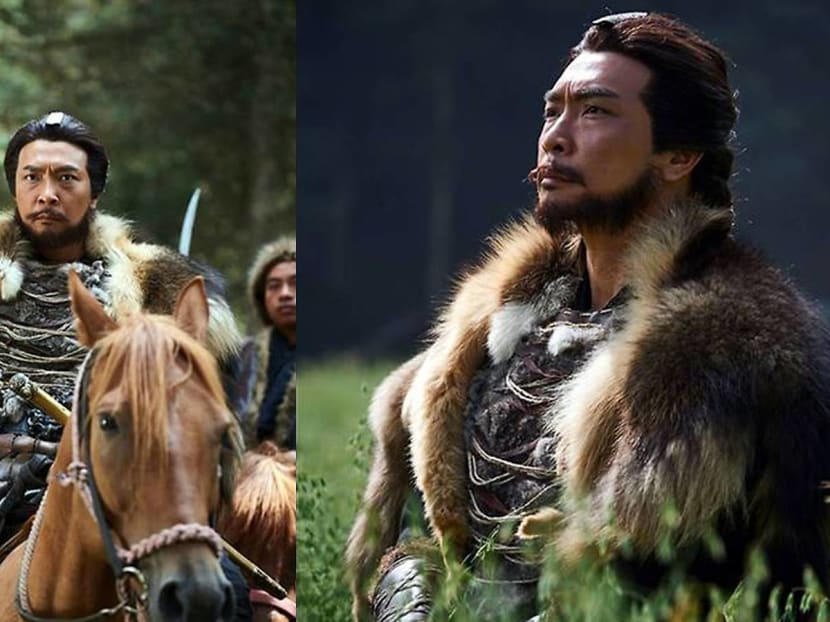 For his very first scene in the period drama, Ping Hui had to ride a horse while wearing a 15kg suit of armour. The scene, which also involved a hundred horses, seemed simple enough: he had to ride towards a city gate, draw out his sword and command everyone else to charge into the city. What he didn't expect was that the horses around him would converge towards the narrow city gate, causing him and his horse to get sandwiched between them. While trying to control his horse, Ping Hui fell off the animal. What's even scarier was that his foot got caught in the stirrup as he was falling.
"In that moment, I thought to myself that this might be the end," he said. Thankfully, lady luck was on his side (see previous point) and the horses had all galloped ahead by the time he hit the floor. The heavy armour also protected him from suffering serious injuries, and he escaped with minor skin abrasions.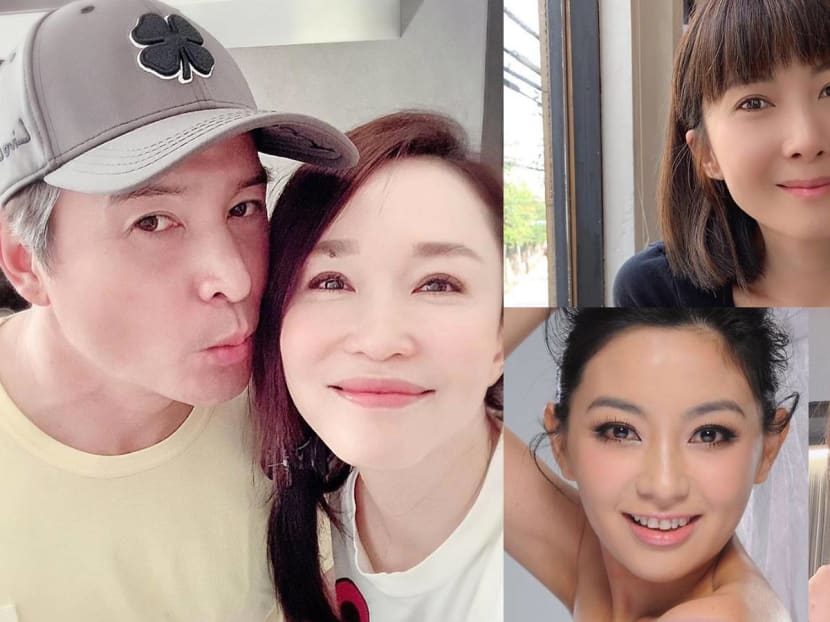 "Actors such as Fann Wong, Christopher Lee, Jeanette Aw, Florence Tan and Yvonne Lim had all worked in China and because of them, Singapore actors are known to be well-prepared for work, never tardy, and grounded enough to not put on airs, explained Ping Hui.
The only thing that Singapore actors do that doesn't sit quite right with the Chinese, Ping Hui said, could be their propensity to do everything, like getting lunch or putting on costumes, on their own.
According to Ping Hui, in China, every person on set is designated a specific task and only stays within his or her job scope. So you could be the person handling the scripts or the one who runs around helping actors change their shoes.

"Rather than to talk about which system is better, you can just think of them as different. In China and Hollywood, everyone has a very specific task and you're very specialised and focused since you know that you just need to do your job. If you don't, there are many others waiting to take your place. This makes things more efficient as you can turn all your attention to the task at hand, explained Ping Hui.
Watch Hear U Out on meWATCH. New episodes will be released every Friday.