Tay Ying Recreated Mum Hong Huifang's Look In The Unbeatables And The Resemblance Is Uncanny
Like mother, like daughter.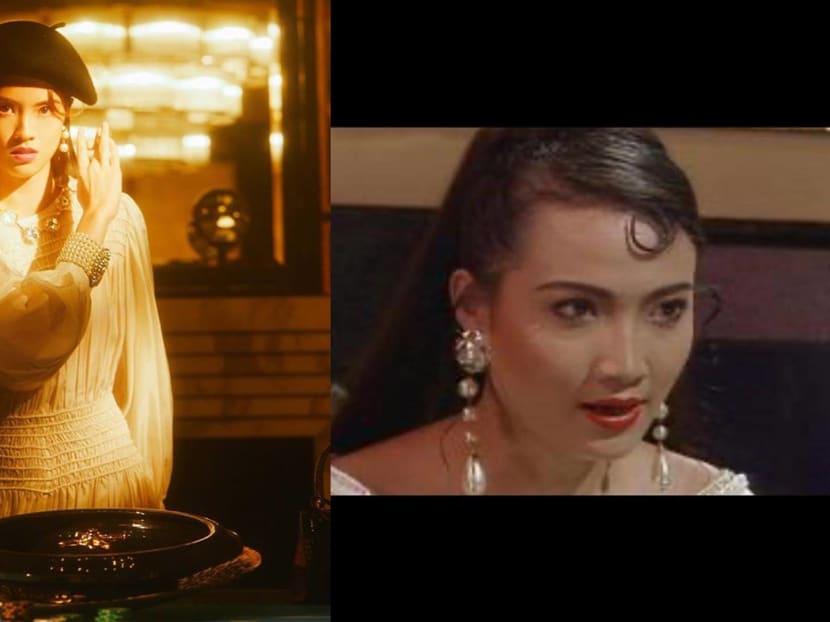 There's no doubt that The Unbeatables is one of Singapore's most beloved and iconic dramas. The 1993 Mediacorp gambling series (remember this was years even before casinos were a tourist attraction here) smashed viewership ratings and made every kid attempt that flying card trick... whether their parents liked it or not.

The show also boosted the popularity of its stars: Zoe Tay, Li Nanxing, Zhu Houren and Hong Huifang.

Speaking of Huifang, her daughter Tay Ying brought the nostalgia flooding back yesterday (Oct 5) when she recreated one of her mother's looks from the iconic show on Instagram.
"Looks familiar? Recreating this was such a dream, so thank you so much for having me onboard this shoot! I had such an amazing time and I love love love the shots!" wrote the 24-year-old on Instagram. She also added a screenshot of Huifang in the show for comparison.
Zheng Geping
, she tells us that the shoot was a passion project . My stylist was inspired by
The Unbeatables
as it was released on Netflix recently, she added.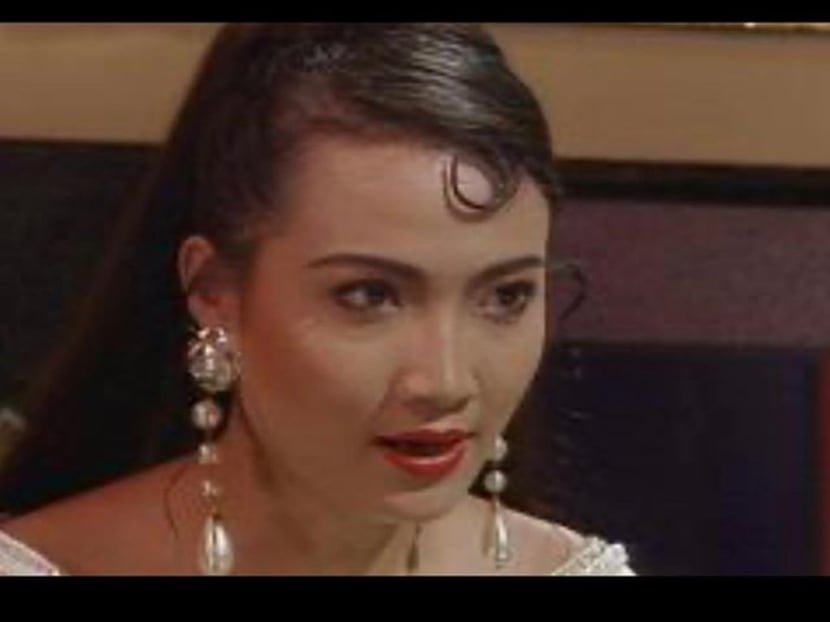 Her post quickly caught the attention of fellow celebs and netizens who said that they can't believe how similar the mother and daughter look.
Quan Yifeng
and
Kate Pang
both said that Tay Ying looks too much like Huifang while another fan asked if she was "ready to film a remake".
The Unbeatables 4
, anyone?
Main photo: Lenne Chai @lenneigh
Screenshot taken from Tay Ying/Instagram