Zhu Houren And His Son Joel Choo Did A TikTok Video Together And It Did Not Disappoint
The vid's popularity took them by surprise and Joel now has plans to release more such content with his boomer dad.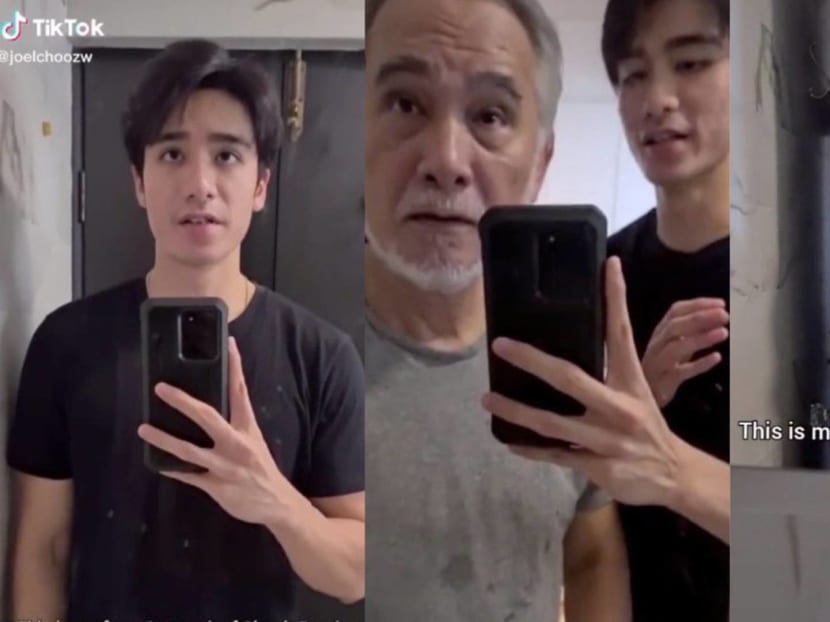 Father and son duo Zhu Houren and Joel Choo have been making the most of each other's company during the circuit breaker period and it's been a real treat for the younger star's TikTok followers.
As we all know, the social media platform has seen a surge in popularity since the start of circuit breaker with just about everyone (we're looking at you, Zoe Tay) attempting viral trends on the app.
Joel, like every true millennial, is a very active TikTok user, and to date has posted 74 videos, some of which are truly hilarious. But our favourite vid of his has to be this one featuring his 65-year-old dad.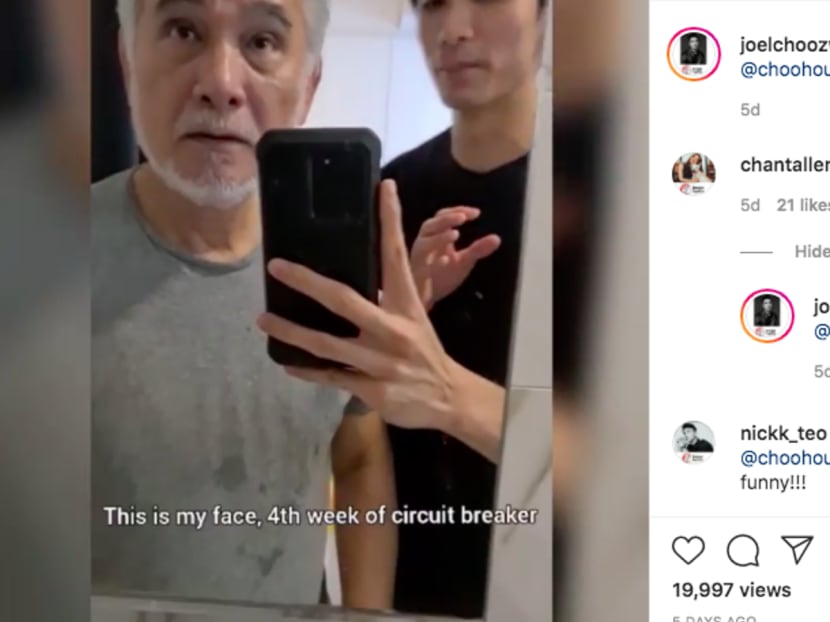 Joel also posted the same clip on IG, and unsurprisingly, it proved to be very popular with his fans and celeb pals who lapped up their pair's antics.
"Totally win!" wrote Andie Chen. Further down in the comments section, Love 972 DJ Dennis Chew said: "I love you, big bro Houren!"
As the father-son collab was such a big hit — it now has 165K views and counting — Joel tells us that he will definitely be featuring more of his dad on TikTok. While he hasn't confirmed when he'll be posting his next vid, he says he has "a few ideas in mind".

"I didn't expect it to become so popular. The amount of views took us both by surprise. My dad didn't know that people would enjoy such content. He said that it's okay to appear once in a while 'cos appearing too often would take away the charm," Joel tells us. "In the future, I plan to do somewhat similar videos with my dad, to make good fun of him by making him look like a blur boomer. I guess that's what people like! My dad usually makes fun of me during interviews and now, I get to make fun of him on TikTok!

Joel thinks that while TikTok is mainly used by the younger generation, there's still a market for boomers .

I think TikTokers enjoy boomer content 'cos it's heartwarming to see the older folks trying their best to stay relevant. There's this video of an elderly Japanese guy [@yosi440 a Japanese TikToker who uploads videos of himself dancing to viral trends] on TikTok too, and he's quite a hit among the younger crowd.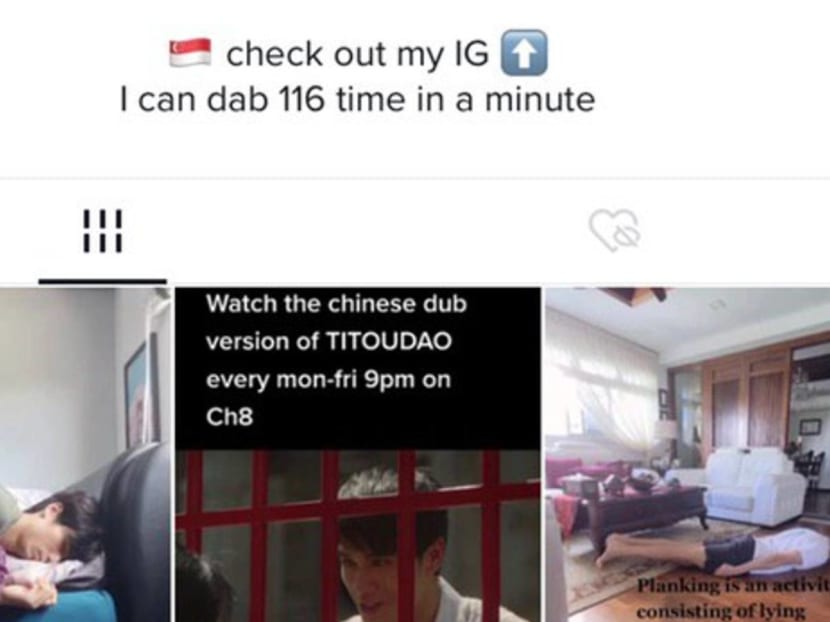 On his TikTok account (@joelchoozw), which he only started in February, Joel writes in his intro that he can "dab 116 times in a minute .
Wait... is he for real?
"I haven't counted, but I believe I can do more. I'm quite confident about this (laughs)," says Joel, adding that he only wrote that in the description to "attract followers to his profile".

He admits he's been spending way too much time on TikTok. "I can spend hours watching videos, especially before I go to bed. I guess it's because the clips are short, funny and easy to digest," he laughs.

Besides posting comedy gold, he also uploads clips of his latest Mediacorp drama Titoudao, where he stars as Ah Hock, the husband of a future wayang icon played by Malaysian newcomer Koe Yeet.
House Party
. It took many tries 'cos it was laggy! Joel laughs.
Photo and videos: Joel Choo's Instagram and TikTok
Click here to watch Titoudao: Inspired by the True Story of a Wayang Star.