Angelababy Just Wished Huang Xiaoming Happy Birthday But Is It Enough To Stop Those Divorce Rumours?
Nope, according to some netizens.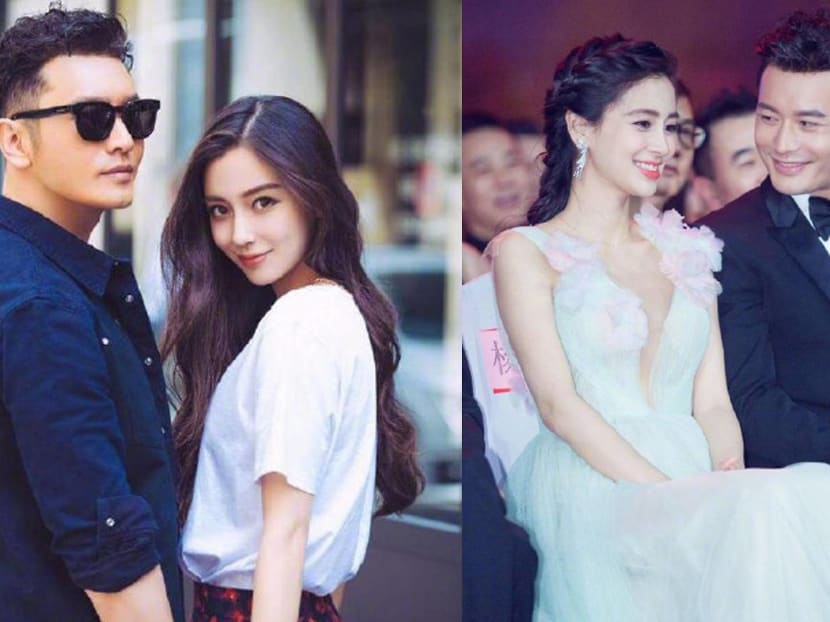 Chinese actor Huang Xiaoming turns 42 today (Nov 13) and just like how it has been for the past three years, his wife Angelababy went on to Weibo to wish him a happy birthday. The difference is that this year, the couple, who got hitched in 2015, has had to face relentless rumours that they are heading for divorce. And there's so much interest in whatever coupley or un-coupley things they do that "Angelababy Wishes Huang Xiaoming Happy Birthday" is now a trending topic on Weibo.

There's another thing that's different. While last year Angelababy had simply written "Happy Birthday", this year, she added a cake emoji after her greeting, which some netizens are saying is a step up from 2018. "Does the cake emoji mean that there's some improvement in their relationship?" asked one netizen, who we feel might just be reading too much into things.

Xiaoming then responded to Angelababy's message with a sweet "Thank you wife" along with a heart and three kissy face emojis.

While it's a sweet moment between the stars, who have also unwittingly fuelled the divorce rumours with their lack of interaction on social media, there are still some netizens who feel that what transpired between Angelababy and Xiaoming "isn't genuine" and that it further confirms the rumours that their relationship is over. "For example, why didn't she upload a photo of the two of them together?" wondered one, we assume, social media relationship pundit.

Then there are the more optimistic of netizens who believe that Xiaoming's reply "shatters" the divorce rumours because he referred to her as, um, "wife".

We're not really sure what's happening between the couple but we do know it can't be easy being either of them, since every move they make gets dissected by the public. And our feelings are summed up best by this netizen's response to the trending topic: "If she doesn't wish him, you all will have something to say. If she wishes him, you all will have something to say too... how difficult for them."