Ann Kok Gets First Top 10 Award In 8 Years; Says She Almost "Gave Up Hope" On Winning Again
The actress admitted, "[The 10th and final trophy] is just one step away, but this final step could take me years.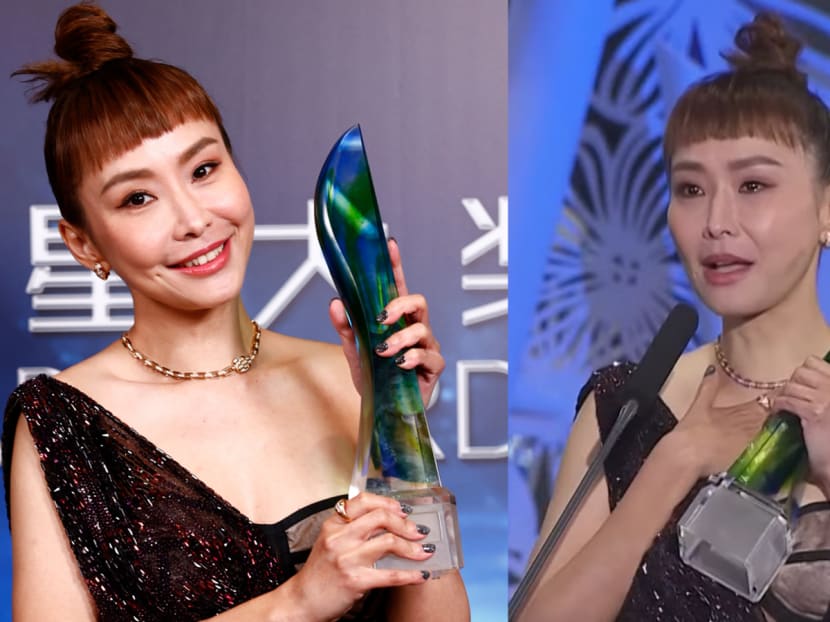 There were surprises abound at the Star Awards 2021, and one of them was Ann Kok's triumphant return to the Top 10 Most Popular Female Artistes list.
The 48-year-old, who left Mediacorp in 2014, told 8days.sg over the phone after the awards — it was almost 1am when she rang — that she thought her 2013 Top 10 win would be her last as only full-time artistes were eligible for the category then.

All photos cannot be reproduced without permission from 8days.sg.

"But then the rules changed in recent years and it gave artistes like me a chance again. I'm very thankful for that, said Ann. [Ed: Click here to read what makes an artiste eligible for the Top 10 category.]

Being nominated for the first time in eight years also meant that her fans were determined to push Ann one step closer to getting her 10th and final trophy, which would allow her to 'graduate' from the race and join the All-Time Favourite (ATF) Artistes hall of fame.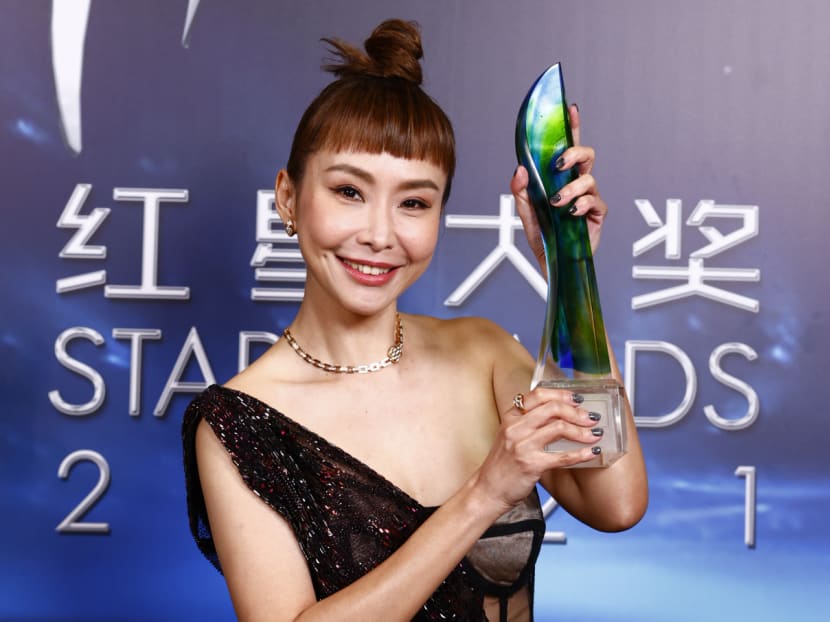 "To be honest, I was undecided on whether I would attend the awards a few weeks back, but my fans contacted me to ask if I was going, said Ann. I told them that I was still unsure, and they responded with crying emojis. I asked them what that meant, and they shared that they were working very hard to vote for me. I was so touched and told them, 'Okay, you know what? Let's not care about whether I get the trophy or not. I'll attend just so you can see me on TV.'"
Their response? "No, we're going to make sure you get to go on stage this time."

Guess they really made true on their promise
But I know that my fans, friends and family have been quietly supporting me and I'm glad that their efforts didn't go to waste. They tried so hard and I'd feel very sorry towards them if I didn't win. My name was one of the last few to be announced, so I almost gave up hope at that point."
As stoked as she is now, Ann has also started feeling the pressure of winning her 10th and final Top 10 trophy.
"Yes, it's just one step away now, but this final step could take me years, she said. It's hard to say how things will play out next year if we go back to our normal lives. I'd definitely feel stressed about it but even before I think about winning, I need to consider the fact that I'll need to be involved in a production to even be eligible for a nomination."
Ann currently has no acting projects in the pipeline, which has something to do with how she picks her roles.

"I've always considered all offers seriously, and I've been receiving them for the past one to two years. But I've had to turn some of them down because of clashes in schedules, or sometimes because I'm a little more fussy about the character I want to play. I want something that will give me more exposure, she said.
But for now, all she wants to do is kick back and relax. After all, according to Ann, next year's awards will be something to think about, well, next year.
Photos: Mediacorp Photo Unit