Annie Yi Hopes Her 19-Year-Old Son "Knows He Has A Mother & Sister" After Not Seeing Him For Almost A Year
She really misses her boy, who is currently studying in the United States.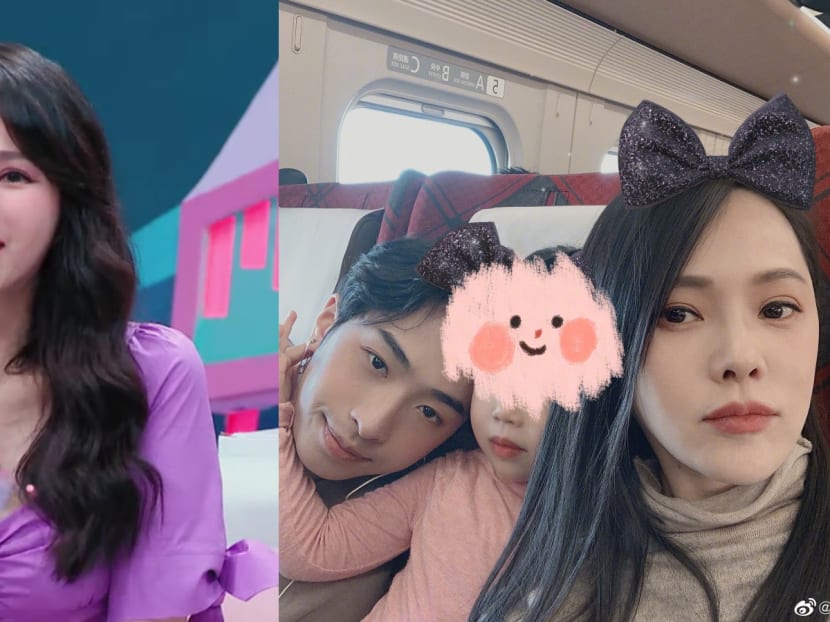 The COVID-19 pandemic has made travelling extremely difficult if not almost impossible, resulting in many family members living in different countries being unable to see each other for a very long time.
In a recent episode of Chinese variety show Be With You, Taiwanese singer-actress Annie Yi, 53, tearfully revealed that she has not seen her 19-year-old son Harrison Yu in almost a year.
Harrison, who is Annie's only child with her ex-husband Harlem Yu, is currently studying in the United States while his mum is based in China with her second husband, Chinese actor Qin Hao, and their four-year-old daughter Milly.
"A year has passed in the blink of an eye, and I don't know if Harrison knows that his mum [misses him like this]," said Annie, choking up before she could properly finish her sentence.
The time difference between China and the States certainly doesn't make keeping in touch easier as day and night is reversed for them. "And I can't treat him like I did when he was younger and scold him for not responding to me when I look for him."
One way Annie keeps up to date with how Harrison is doing is through photos of his meals that his aunt sends to her. "Through this way, I can feel like he is still here by my side," she said.
Annie then shared a short message for Harrison: "I hope you know that you have a mother and a younger sister. Mothers are happy just to see what you had for lunch."
On Wednesday (May 26), Annie shared a preview clip of the episode on her Weibo page, along with a heartfelt message about a mother's love.
"Every mother has a thousand ways to love her children. When she needs to let go, she will quietly hide herself and look out for her children in a non-intrusive way," she wrote.
Photos: iQIYI, Annie Yi/Weibo, Harrison Yu/Instagram