From Card Holder To Earrings: Creative Ways People Are Upcycling (Then Selling) Their McDonald's BTS Meal Packaging
A little food for thought before the BTS meal's Singapore release date.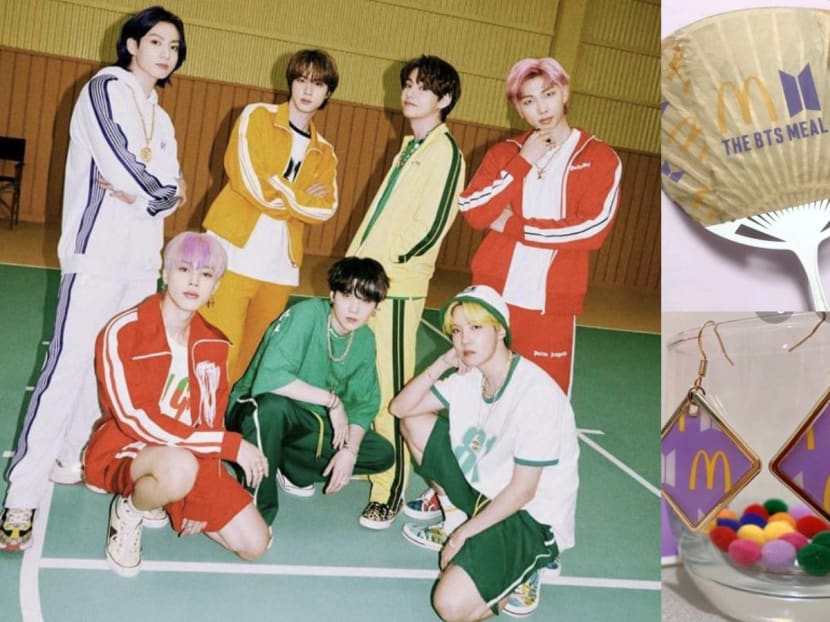 There are less than three days to go before the highly-anticipated McDonald's BTS Meal is released here in Singapore.

For local fans of the K-pop group, it's been a long wait indeed. After all, the meal was launched in other countries on May 26. Since then, we've seen loads of well… interesting attempts to preserve the limited-edition, purple packaging.

There were fans who carefully washed and cut out the paper bags, sauce labels and cups, and those who flexed their DIY skills by turning the packaging into things like earrings, keychains, and more.
And then there are those who just want to make a quick buck.

This Taiwanese netizen recently compiled an album of the most outrageous listings made on what looks like the Taiwanese version of Carousell, and well, you just have to see it to believe it.

Photos: BTS/Instagram, 小野 さき/Facebook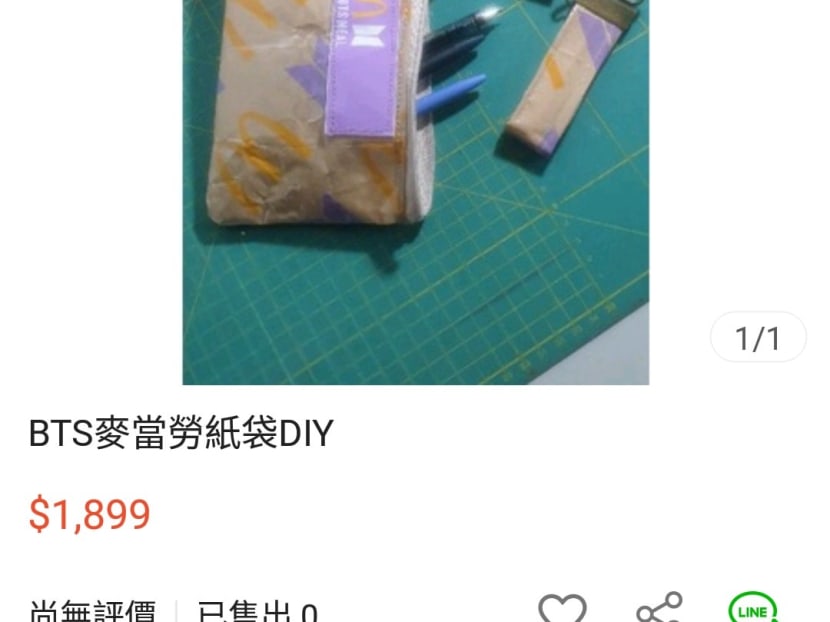 Your eyes aren't playing tricks on you. This listing, consisting of a homemade pencil case, pouch, and two key straps, is retailing for $92. At this rate, we reckon springing for official BTS merch would be cheaper.
A little more reasonably priced, but we're pretty skeptical at how the seller claims it's "waterproof". Anyone care to spend $18 to test it out?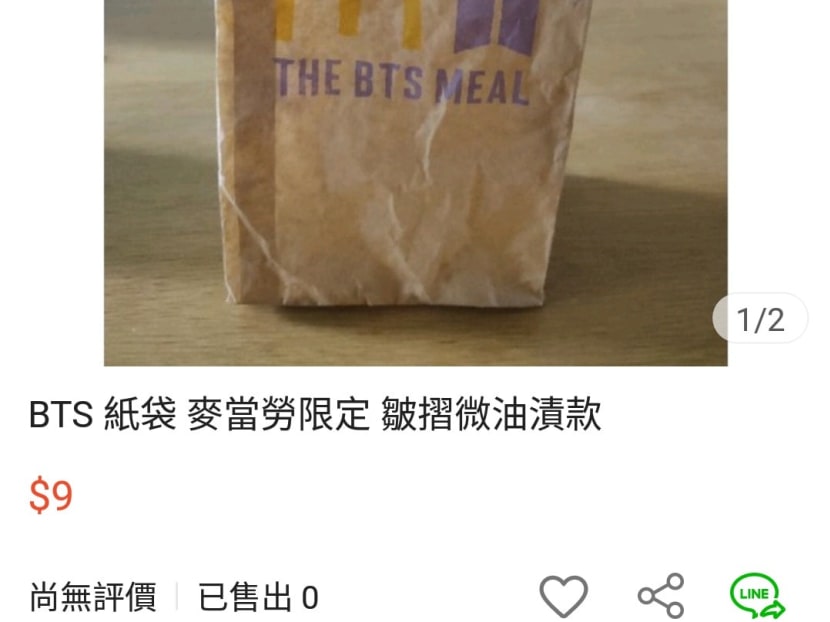 A relative steal, compared to the next listing.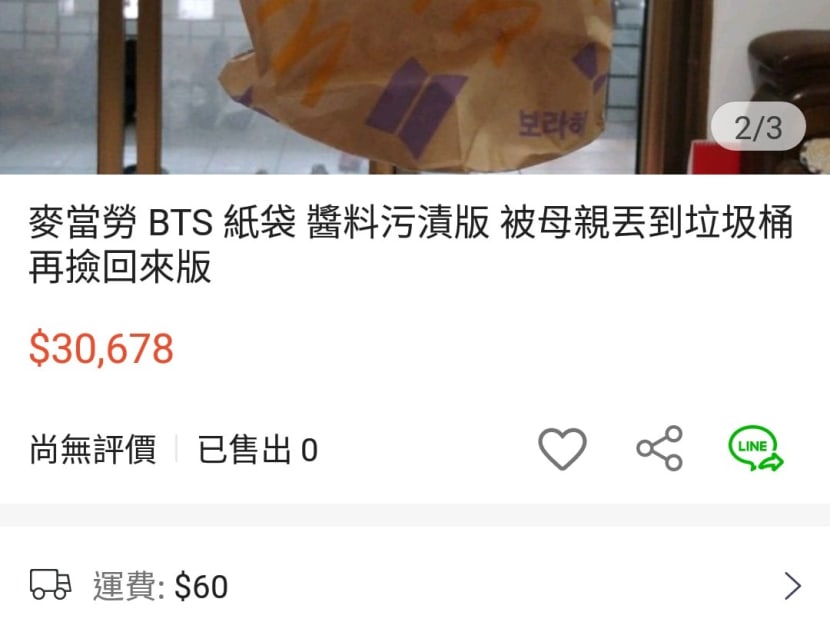 The real gold comes from the second half of the listing's title, which states: "Picked up after being thrown away by my mum into the trash edition".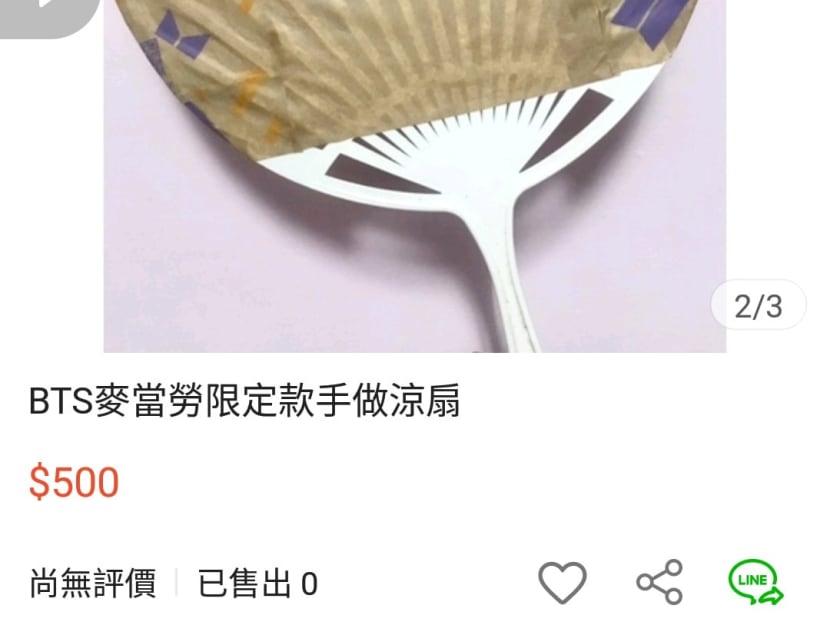 Anyone could create their own limited edition fan at home in less than five minutes. Hard pass.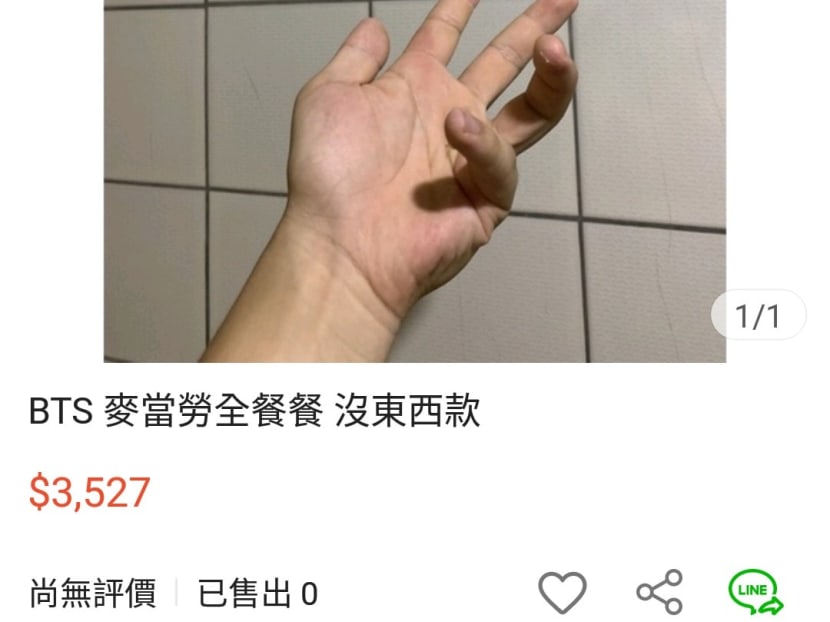 Well, at least this seller's making his intentions clear from the start.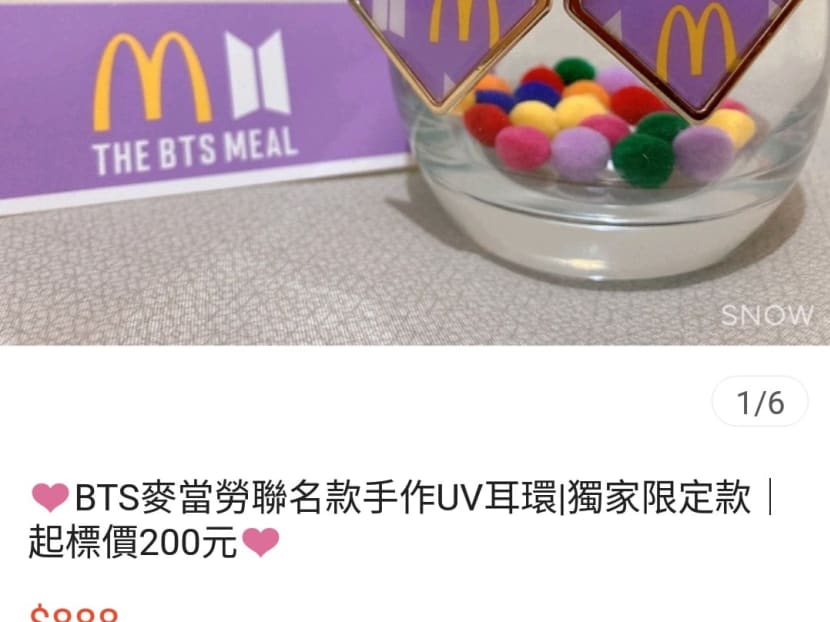 At least this is pretty cute.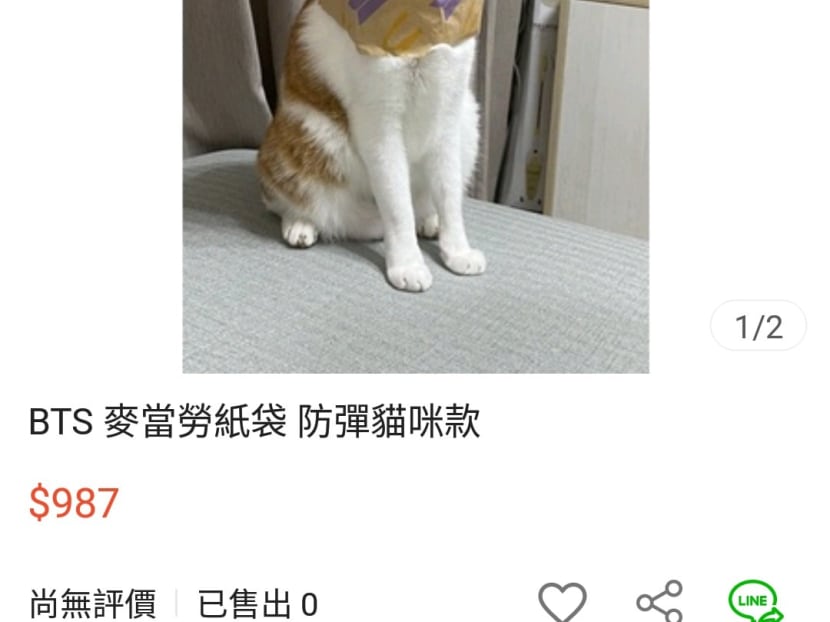 You know 'cos BTS actually stands for Bangtan Sonyeondan, or Bulletproof Boy Scouts. Wonder if the cat's included though.
Guess the cat in the previous listing didn't exactly appreciate having a paper bag covering it. Oops.