Chinese Actor Zhang Zhehan Dropped From At Least 25 Endorsement Deals After Old Photos Of Him At Infamous Japanese Shrines Resurface
He is estimated to have lost over S$10.5mil and is now being boycotted by members of the China Association of Performing Arts.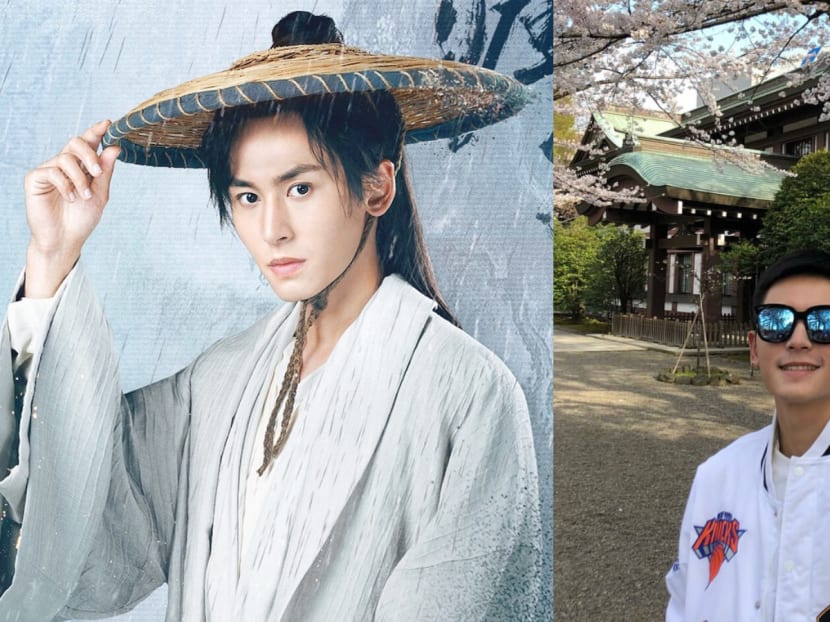 We've all seen how celebs can get into trouble over the things they share on social media, and #throwback posts definitely aren't spared from the intense scrutiny of the internet mob as well.
Recently, a three-year-old photo of Chinese actor Zhang Zhehan, 30, posing in front of the controversial Yasukuni Shrine in Tokyo was dug up and circulated online, sparking outrage among netizens and the media.
Yasukuni Shrine is notorious for honouring some of the country's worst war criminals and is still seen as a glorification of Japan's past military atrocities, including their invasion of China from the 1930s to the 1940s.
Visits to the shrine by politicians and public figures often draw protests from Beijing as well as South Korea, which also went through a brutal occupation by Japan.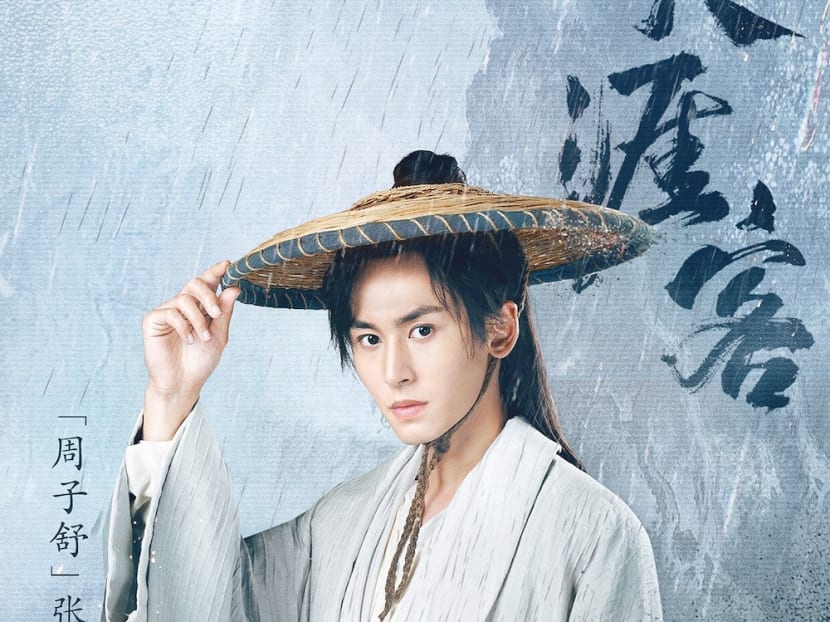 That's not the only thing Zhehan is being crucified over.
The star was also found to have attended a wedding at Nogi Shrine, another infamous wartime shrine, in 2019. He even took a photo with former Indonesian first lady Dewi Sukarno, the Japanese widow of Indonesia's first president Sukarno.
The backlash against Zhehan was swift and merciless.
China's largest newspaper, the People's Daily, criticised him for his "lack of historical knowledge" and for being "completely unaware of the nation's suffering", while the People's Liberation Army Daily said, "How can claiming ignorance cover up what he did? Not one person with a conscience can tolerate this action."
On Friday (Aug 13), Zhehan took to Weibo to "deeply apologise for [his] previous misconduct", saying that he is "ashamed of [his] once ignorant self".
He explained that he was unaware of the historical background of the location where his friend's wedding was held, or of the political background of the other guests.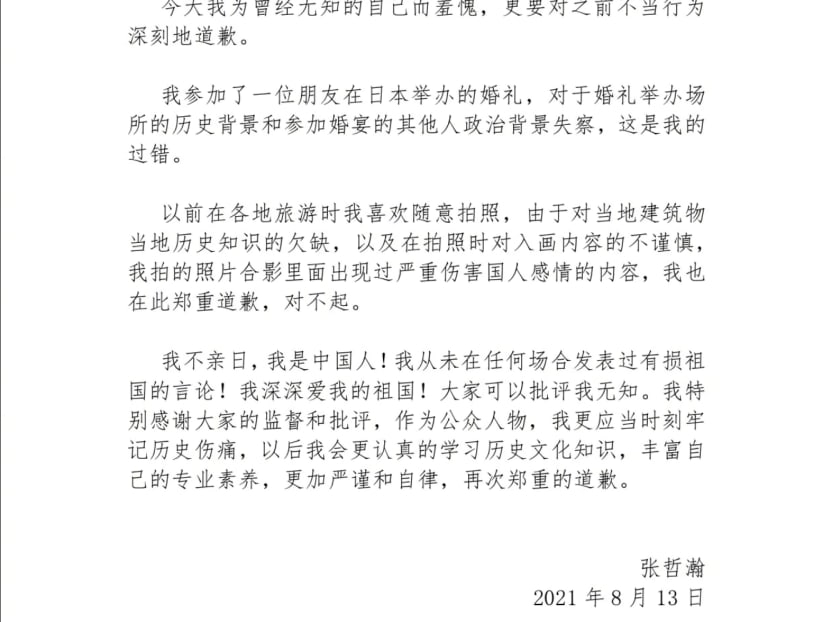 As for his visit to the Yasukuni Shrine, Zhehan wrote, "Due to my lack of knowledge regarding the local buildings and history, as well as my carelessness, the photos I took showed content that seriously hurt the feelings of the Chinese people. I solemnly apologise, I'm sorry."
He ended by declaring "I am not pro-Japanese, I am Chinese" and emphasising that he "loves [his] motherland deeply", adding that everyone is free to criticise him for his ignorance.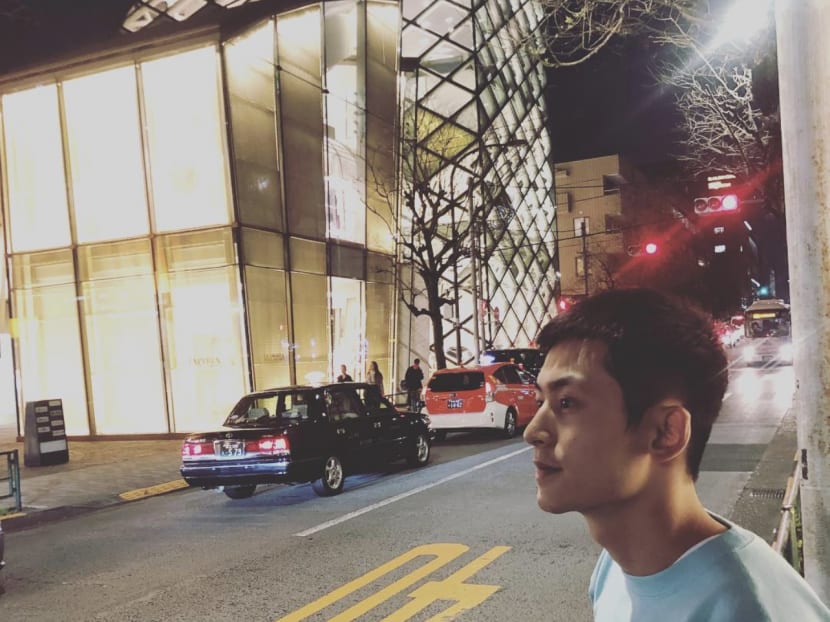 Still, his statement was not enough to satisfy netizens, who left comments slamming him such as "Even primary school students know that the Yasukuni Shrine is a place dedicated to war criminals" and "Adults, don't use ignorance as an excuse".
Brands he worked with also wasted no time in cutting ties with him.
According to reports, at least 25 well-known companies including Coca-Cola, Longines, Lanvin, Pandora, Nivea, and Clinique have terminated their endorsement contracts with Zhehan, resulting in an estimated financial loss of more than 50mil yuan (S$10.5mil).
He was also dropped from numerous acting and variety show projects, and the China Association of Performing Arts called for all its members to boycott him.
Even the Weibo accounts belonging to him, his work studio, and his official fan club have been shut down.
Photos: Word of Honor/Weibo, Zhang Zhehan/Weibo and Instagram, 呱呱每日冲浪/Weibo,