Felicia Chin Braves The Freezing Cold in Mongolia and Russia For Toggle's 'Beijing To Moscow'
The beautifully shot Toggle drama begs to be seen on the biggest screen possible.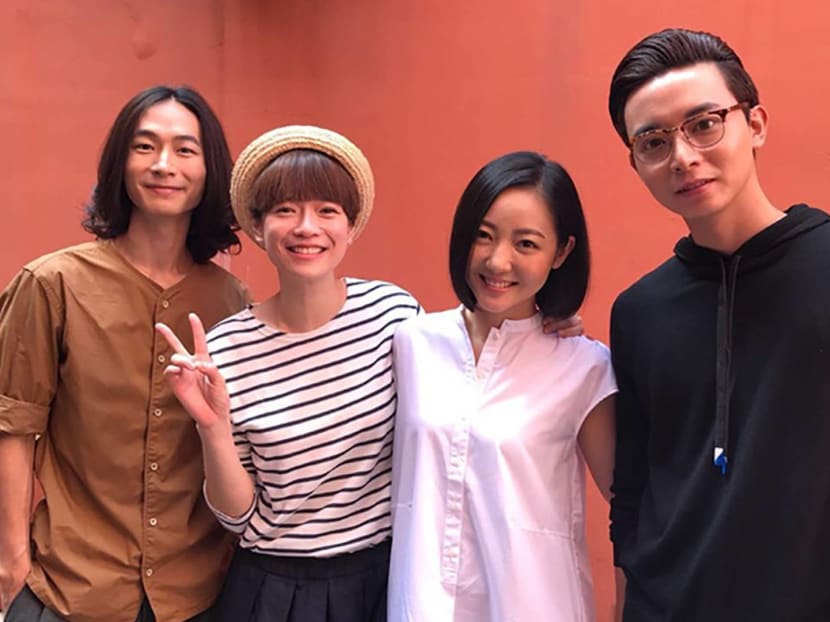 Toggle's latest original production promises to be its most ambitious to date: it was filmed in not one, not two, but three countries — China, Mongolia, and Russia. It's also Aloysius Pang's final drama serial and it will see the late actor giving his most mature performance ever.
Premiering tomorrow (June 13), the 13-part Beijing to Moscow stars Pang, Felicia Chin, Taiwan's River Huang, Malaysia's Jogo Goh, May Phua, and Eelyn Kok. It was Pang's last completed project before he died in January from injuries sustained during a military exercise in New Zealand.
The mystery-romance revolves around a man (River) suffering from amnesia after a traffic accident. His wife (Jojo) and his best pal (Aloysius) hope to jog his fractured memory by taking him on the titular journey, which he'd once embarked on with his ex-flame (Felicia).
The first three episodes were shown at a special screening at the arthouse movie house The Projector yesterday. It was a full-house, upbeat event attended by friends of the production team, fans, and members of the press. Among the artistes we spotted in the audience were Tay Ping Hui, Jeffrey Xu, Aileen Tan, Constance Lau, and Aloysius' girlfriend, Jayley Woo.
After the screening, the cast, joined by director Sam Loh and executive producer Chow Wai Thong, reminisced on the pains and joys of shooting in far-flung locations in Mongolia and Russia. Producer Chow adds that he's grateful to the artiste managers who supported the casting of their actors in this daunting project. "We had a limited budget, and we couldn't afford to put them up in five- star hotels." He declines to share with 8days.sg the show's production cost.
Says director Sam: "[Filming the show] was as much a journey for the production team as it was for the characters. I hope the audience will approach the show the same way." While it was a hard shoot (we'll get to that in a bit), the cast had a blast making it. For May Phua, the opportunity to work in Irkutsk, Russia, was too good to refuse, even though she only had two days of filming. (She spent more time — about four days — flying to and from Russia.)
"When I joined them, the team had already been to Beijing and Mongolia," says May. They already had this chemistry and energy so when I started filming, I could immerse in the production very quickly. I liked the entire atmosphere. I've done overseas filming before but this one is very different because everyone was very excited about travelling from Beijing to Moscow. Everyone was putting in 200 per cent. It was very magical and the magic probably came from these beautiful scenic places."
It's a magical feeling Eelyn Kok hopes would rub off on the viewer through its exquisite cinematography. So if you're planning to stream the show on your mobile device, you'd be doing the producers a great disservice. "I do feel that after watching this premiere, this should be shown in cinemas," says Eelyn.
For Eelyn, filming in the Russian capital was a dream come true literally. She says, "Even before I got the call for Beijing to Moscow, I had a dream of me shooting in Europe with Felicia. In the dream, we were in a church with murals. And it came true. On the first day of shooting, I was with Felicia in this old synagogue. Then it suddenly dawned on me, it's déjà vu!"
For the cast and crew, filming in freezing conditions was a challenge. "I'm not good with cold weather," Felicia tells us. "In Mongolia, it was like zero or one degree Celsius. It was a drastic change from Beijing where it was like 28 to 30 degrees. In Russia, it was cold as well. It was windy too — it was so super-windy!"
She adds, "We didn't wear a lot on the show. [It wasn't] visually [flattering] for us to be filmed wearing bulky clothing. But once the director yelled cut, the production crew would run up to us to over us with these thick blankets. It was very heartwarming." Felicia also points out a scene where she accidentally knocked her head against the door in an embracing sequence with River. "If you pay close attention, you can see the bump on my forehead in subsequent episodes."
On working with Aloysius, Felicia says it "was a roller coaster of emotions" seeing him on screen. While her heart aches for the loss, "there are 'Aloysius quirks' captured on screen that you can't help but laugh along with." She says, "You heard us [the audience] laughing at those moments."
During the two months of filming, Felicia said she and Aloysius often saw each other at Chinese restaurants where he would order sweet and sour prawns and she would get sweet and sour pork. "One day, there was a little short break, I was still hungry and was craving sweet and sour pork. He was free and I asked him to accompany me to the restaurant. We grabbed a quick bite for half an hour. I forgot what we chatted about, but it was one those tender moments you only have when you're working overseas."
Elsewhere, May was also very impressed working with Aloysius for the first time. She recalls, "When I first arrived in Russia, I was shocked to see Aloysius because my impression of him was a small young boy. I don't know him very well but he struck a chord with me. I realised he'd grown up. I saw an X-factor in him. In an actor's life, you never know when you're going to kai qiao["getting to better understand his craft"]. This was the perfect show that came at the right time for him to kai qiao and he did."
Director Sam agrees. "If you continue watching, you would see a very different Aloysius from his usual Ch 8 roles. He's very subtle in what he does. He gives a very internalised performance. He's just keeping it in. I feel that this is possibly his most mature performance ever. "
Beijing to Moscow premieres June 13 on Toggle.
Photos: Bryan Lim/8 DAYS (screening); August Pictures (stills)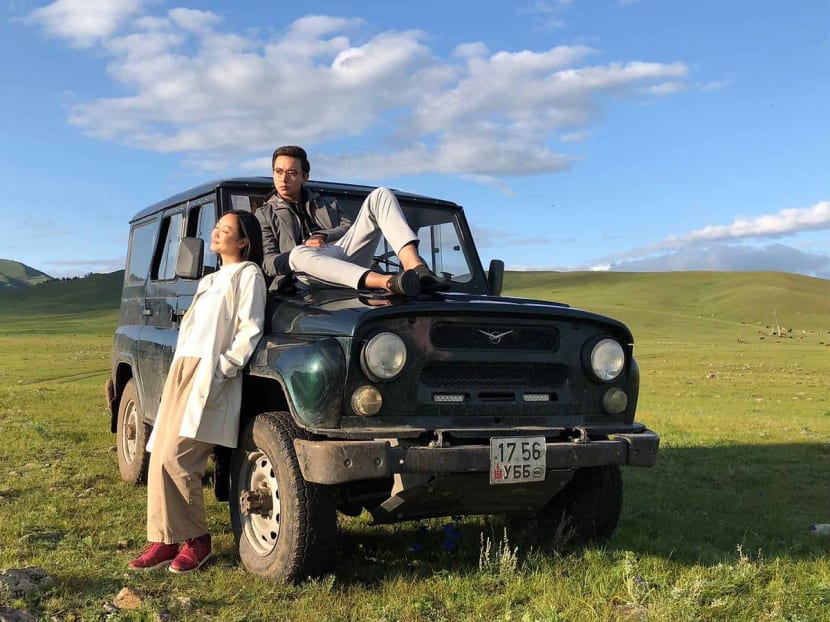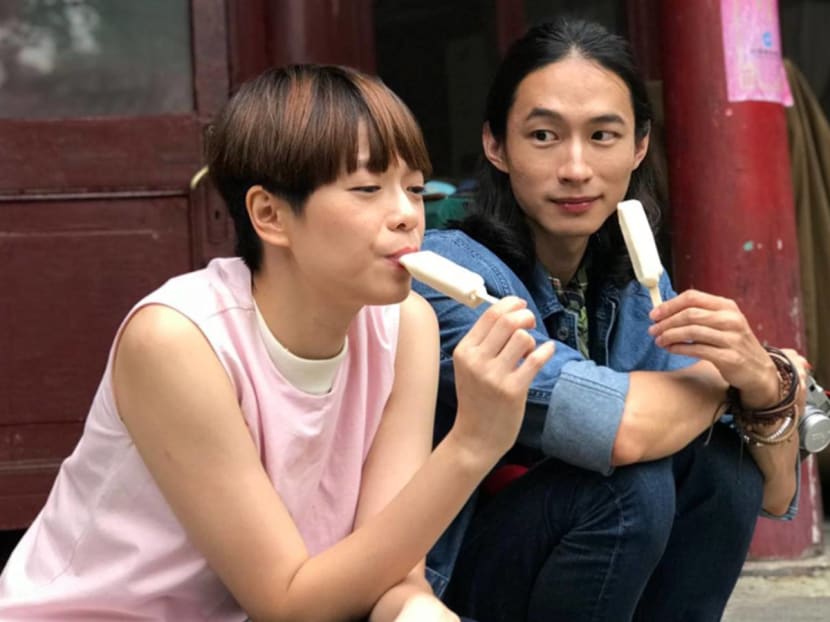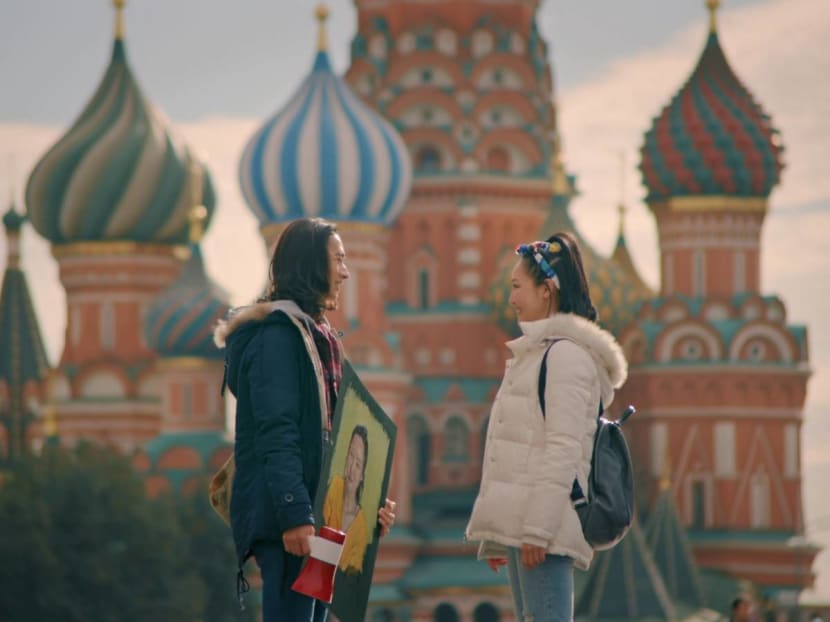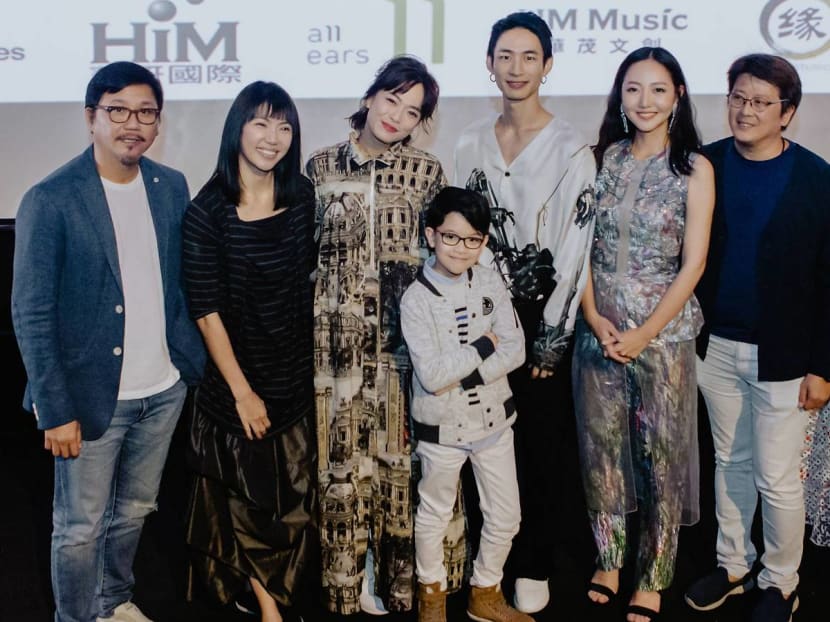 (From left) Director Sam Loh, May Phua, Felicia Chin, Donald Chong, River Huang, Jojo Goh, Executive Producer Chow Wai Thong, and Eelyn Kok.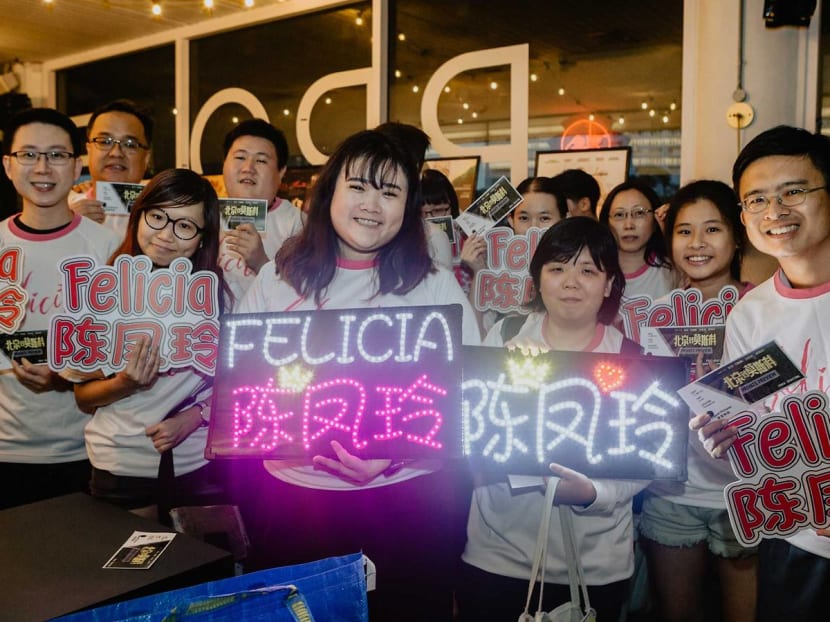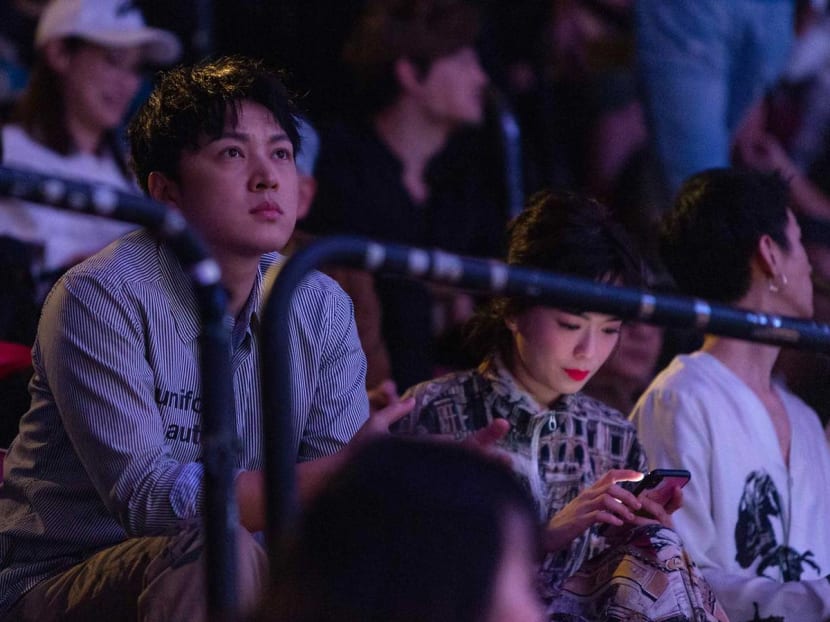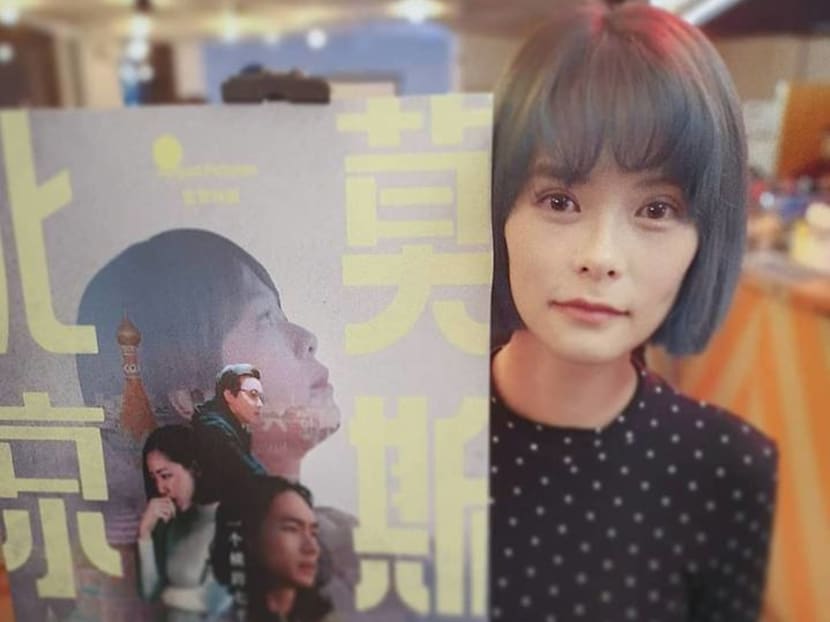 Jayley kept a low profile at the screening (she cordially declined to have her picture taken by us.), and later shared her thoughts on Beijing to Moscow on Instagram. We translated an excerpt from her comments: "I finally have the courage to see you. When I see you on screen, you're the still one I love. I'll never forget the words you said by the river [on the show]. I'll stay positive because I know you're looking out for me. Like the character you play, you're quietly watching over me."