Former 2NE1 Singer Park Bom Looked Almost Unrecognisable At Korea's Grand Bell Awards
Did she get more work done?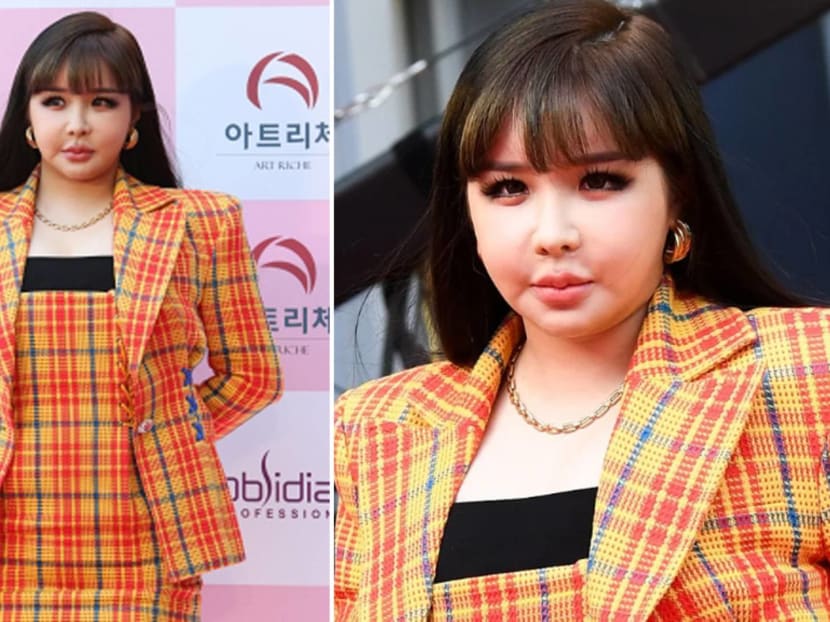 Oscar-winner Parasite, which bagged five trophies, including Best Film, wasn't the only thing that got people talking at the 56th Grand Bell Awards held in Seoul on June 3.
Netizens were shocked to see former 2NE1 singer Park Bom looking drastically different when she walked the red carpet at Grand Walker Hill hotel. The 36-year-old was invited as a guest performer at the awards ceremony.
Also known as the Daejong Film Awards, the awards was originally planned for May 25, but was postponed due to the ongoing COVID-19 pandemic. It was held without any audience for the first time since 1962.
Not only did Park Bom sport a noticeably fuller figure, but her face also looked lumpy at certain angles, sparking speculation that she's had more work done.

Her choice of outfit also didn't do her any favours. The orange plaid ensemble made her look heavier, and the figure-hugging mini dress, which was a tad too short for her, only accentuated her flaws.
Netizens couldn't help but point out how different Park Bom looks since her K-pop comeback last year, while some were concerned for her well-being. Some of the comments include "Why does she look different again?", "She should really take care of herself" and "What are her friends doing? Why aren't they stopping her?"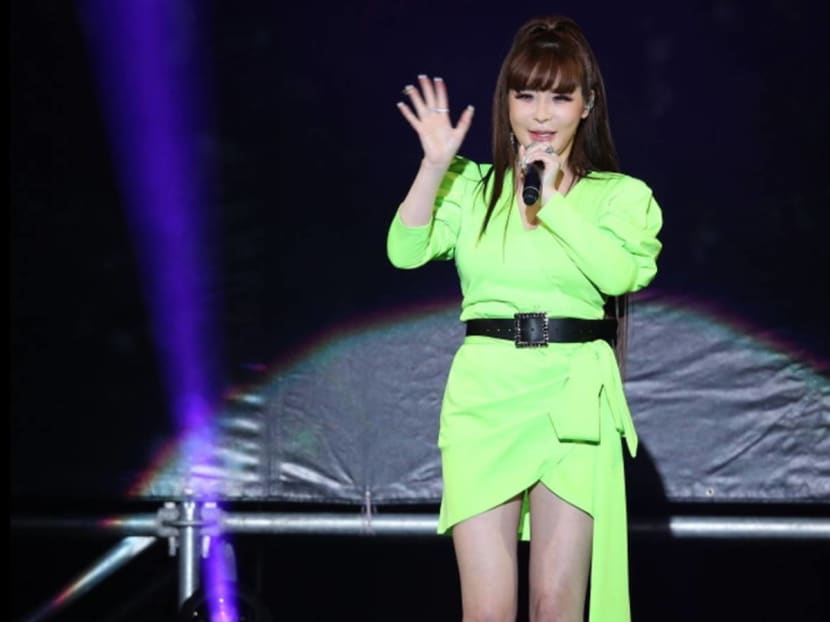 This is not the first time the Park Bom has caused a stir over her appearance.
The singer has been plagued by plastic surgery rumours since her 2NE1 days. There are claims that she has had work done on her eyes, chin, and nose, though she's never admitted to having gone under the knife.
Park Bom was also embroiled in a drug scandal in 2014 after her order of Adderall pills from the US in 2010 was intercepted by authorities. The pills contained amphetamines, which is banned in South Korea. The band's agency YG Entertainment said the medication was prescribed to the singer by a US hospital to treat her attention deficit hyperactivity disorder and she was never charged.

Photos: TPGNEWS/CLICKPHOTOS