Netizen Tries To Start Rumour That Faye Wong Just Gave Birth To Nicholas Tse's Kid; Gets Shot Down By Internet Instantly
Faye's PR team didn't even need to reply.
Has Chinese singer Faye Wong given birth to Hongkong singer-actor Nicholas Tse's child? One particular netizen sure thinks so, even going so far as to post pictures of a woman, whom he claims is Faye, in a hospital bed and cradling a newborn, as "proof".

However, even before these rumours could gain traction, other netizens quickly shot them down, calling the rumours "way too fake" to be true.
According to the original post, Faye had given birth to a son, weighing 3.8kg, on the morning of June 9. As Faye is 51 this year, it's considered a high-risk pregnancy for the singer, which was why this very dramatic caption was included.

"Faye Wong gave birth to Nicholas Tse's son, at the risk of her own life," read the caption, adding that Nicholas was apparently so overjoyed that he cried, and even spoke to the media, claiming that he "finally has a complete family now".
The post was also accompanied by a picture of a woman lying in a hospital bed and cradling a newborn.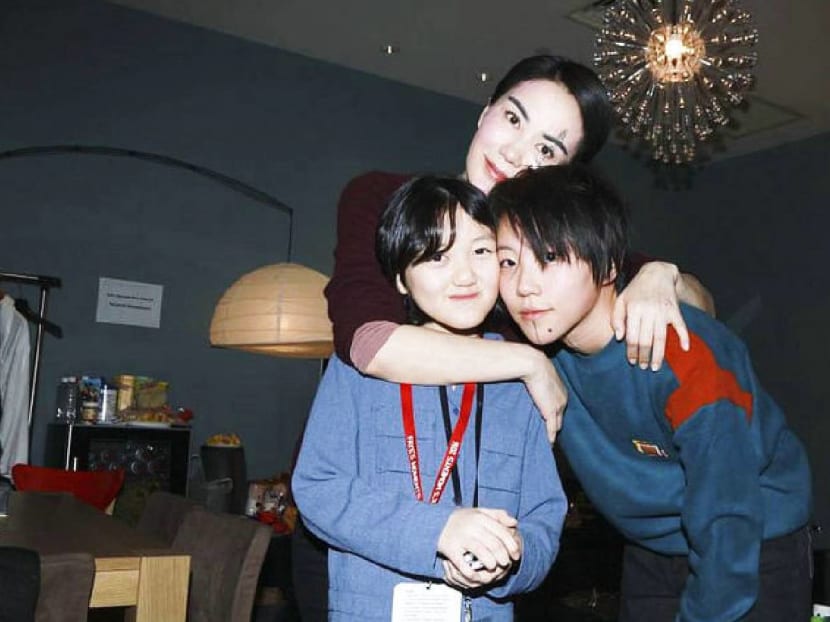 Most netizens did not take the bait, of course.

Many of them decried the original post, calling it "way too fake" to be true.

Others noted inconsistencies in the post, sharing that the alleged date of birth for Nicholas' newborn kid changed from June 9 to June 10 in the span of a few hours.

Some also criticised the photo said netizen had uploaded, as the resolution was so low that no one could discern the woman's identity. Others also took offence at how basic the ward appeared to be.

"Who do you think Faye and Nicholas are? They're all A-listers with tons of money, they'll definitely choose a private hospital, with ample security and amenities to ensure their privacy," one netizen wrote.

Some also said that it was "impossible for Faye to hide her pregnancy for the last 10 months, since she's a celeb. Um... guess they forgot about Nicholas' ex-wife, Cecilia Cheung and her surprise third child.

In any case, the consensus online seems to be that Faye definitely did not give birth to Nicholas' child, and she's definitely not expecting either.

Faye's PR team didn't even need to respond to these rumours 'cos the Internet already did their work for them.

Faye has two daughters from her previous marriages to Chinese rocker Dou Wei and Chinese actor Li Yapeng, 24-year-old Leah Dou and 14-year-old Li Yan.

Photos: PBE Media, 星妹微博/Weibo