Netizens Are Shocked At How Much Older Chow Yun Fat, 65, Looks In His Selfie With Alan Tam, 70
Some think Fat Gor looks "different" 'cos of his wrinkles and white hair.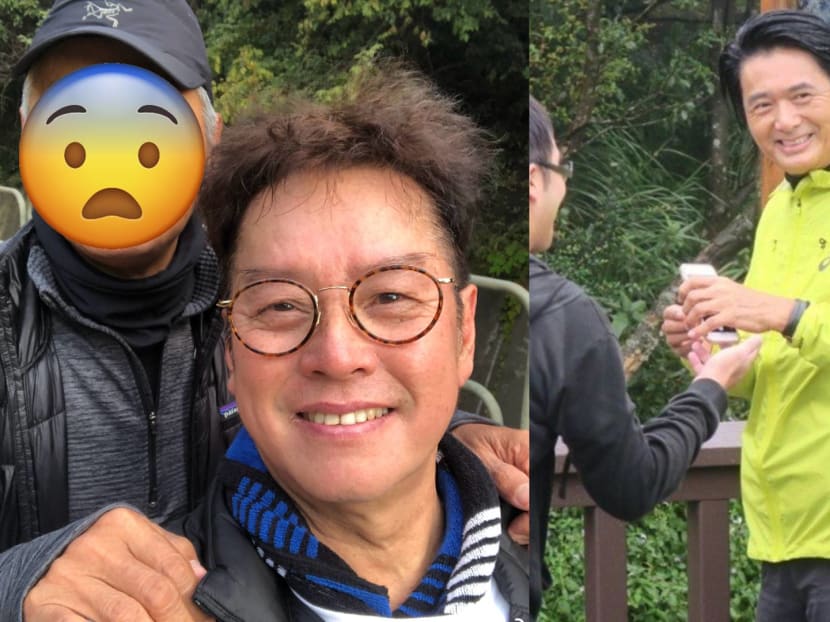 Alan Tam has done it again. The Cantopop star often posts photos with his famous friends and has gotten the internet talking about how young he looks compared to some of them, even if he's actually a few years their senior. Guess it's high time he spilled his age-defying secrets? Then again, Alan once famously quipped that he turns 25 every year.
Anyway, his latest selfie partner to get netizens buzzing — and not necessarily in a good way — is cinema legend Chow Yun Fat aka Fat Gor. As most of us probably know by now, Fat Gor is a regular on Hongkong's hiking trails, so it's not all that surprising that Alan recently bumped into him during one of his morning jogs.
On Wednesday (Jan 13), Alan took to Weibo to share about his encounter not just with Fat Gor, but also Hongkong actors Michael Miu, Felix Wong, and Lo Hoi Pang. As it turns out, they were all part of the same running group, and Fat Gor was described as the team's "leader, coach, and masseur". Alan also casually mentioned that they made plans to go jogging again together soon.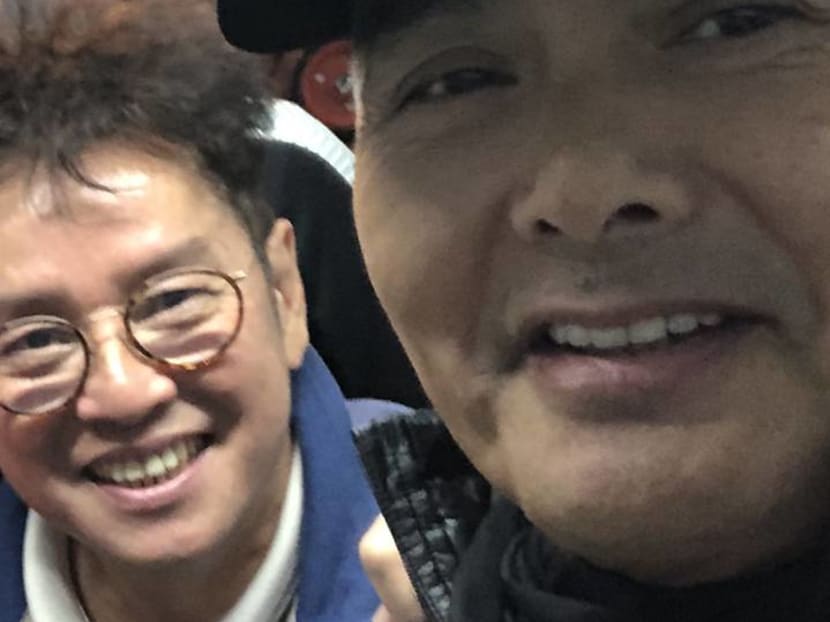 Sure enough, Alan and Fat Gor met up again on Thursday (Jan 14) and uploaded a much clearer shot of the two of them (see below). However, netizens seemed to be more concerned — even shocked — about Fat Gor's appearance, namely how much older he supposedly looks.
Comments pointed out how "different" Fat Gor looks now, as well as the wrinkles on his face and all-white hair, which was also a hot topic not too long ago. Um, is everyone forgetting that the actor is already 65 years old? Then again, there are those who think that Alan, who is 70 (!), looks even younger than him.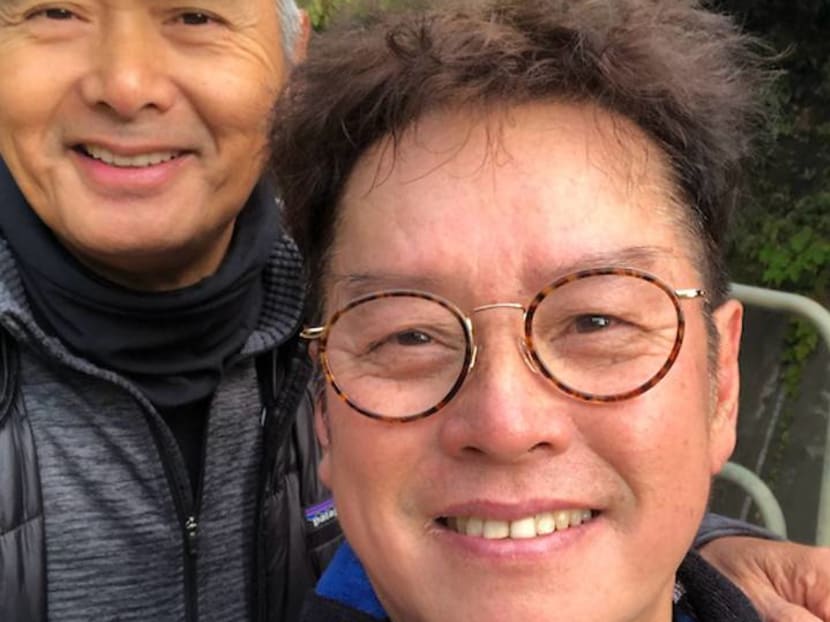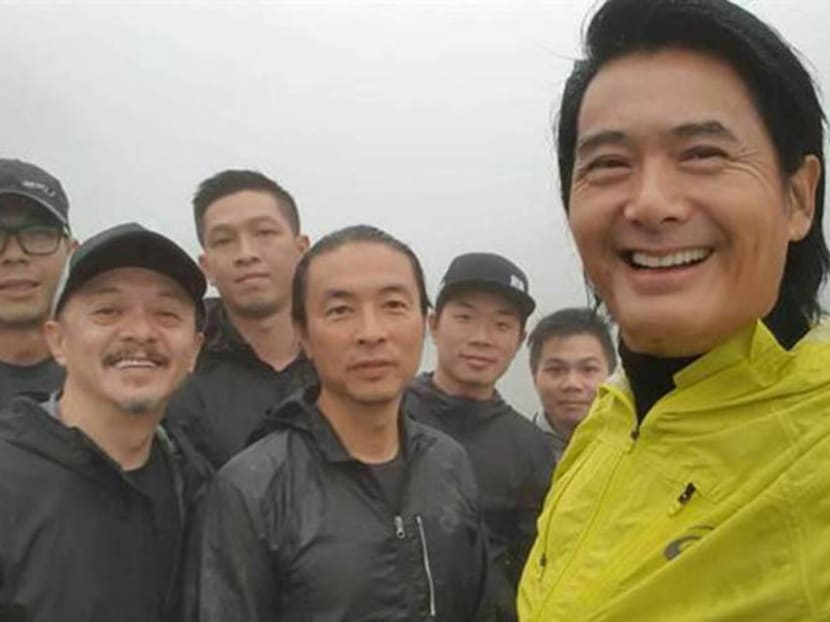 While Fat Gor may not be able to escape the ravages of time (at least, that's what all those remarks are implying), we don't think anyone needs to be worrying about his health given how active he is.
In April last year, he and fellow avid hiker Carina Lau broke a personal record by completing a 22km trek (that's about the same distance between Orchard Road and Changi Airport, by the way). And who could forget the time he poked fun at reporters struggling to keep up with him on his run when he was in Taipei to promote his film Project Gutenberg.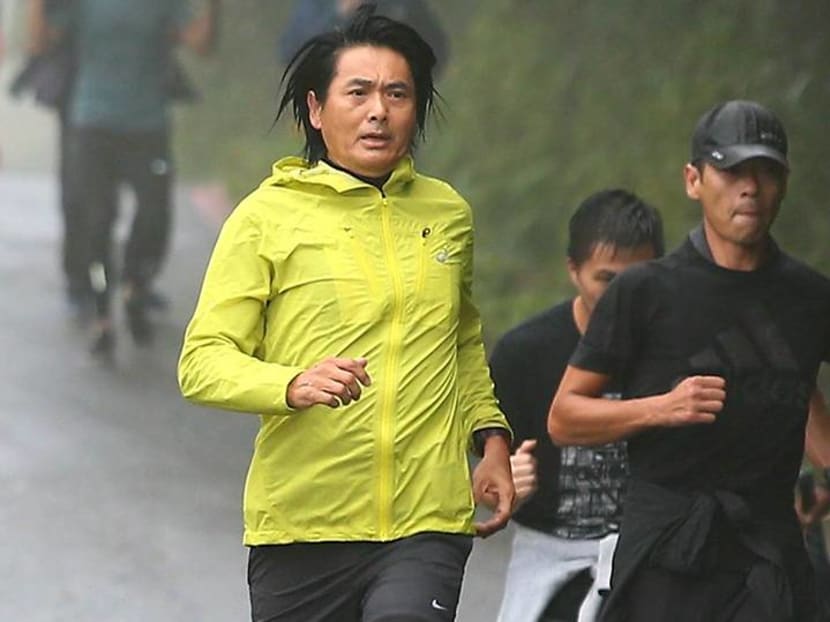 Photos: Alan Tam/Weibo, PBE Media, China Times