Zhang Ziyi Dislocated Her Shoulder On Set Of New Drama; Returned To Work 4 Days Later
Monarch Industry may have been severely panned, but the actress is now getting praised for her professionalism.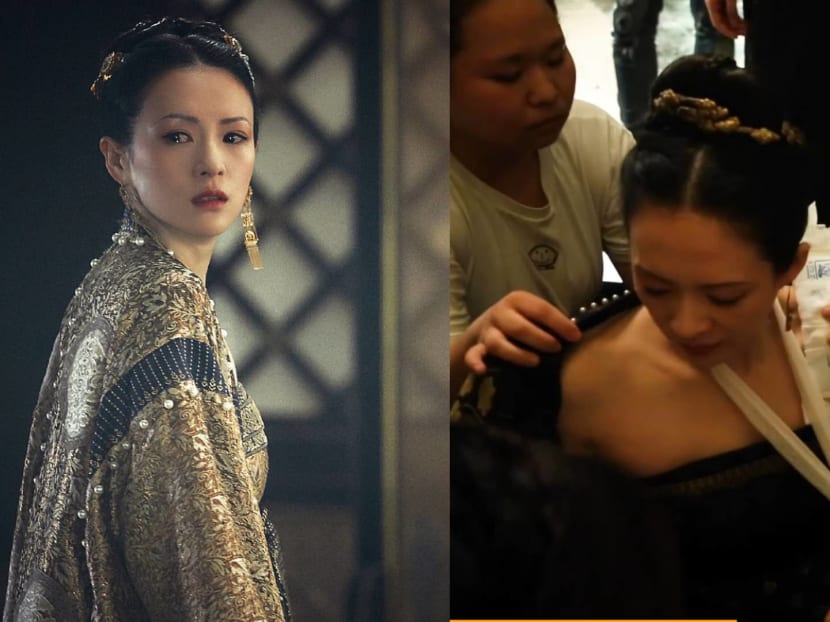 In the video, which was released last Saturday (Feb 20), we see Ziyi taking a bad tumble on set and landing very hard on her left arm.

The fall was apparently caused by the sleeve of her costume getting caught on a pillar, as well as the slippery floor.
After the accident happened, all poor Ziyi could do was lie on the ground groaning in pain as the crew quickly went to check on her. She was sent to the hospital for an X-ray, and doctors determined that she had dislocated her left shoulder. Ouch!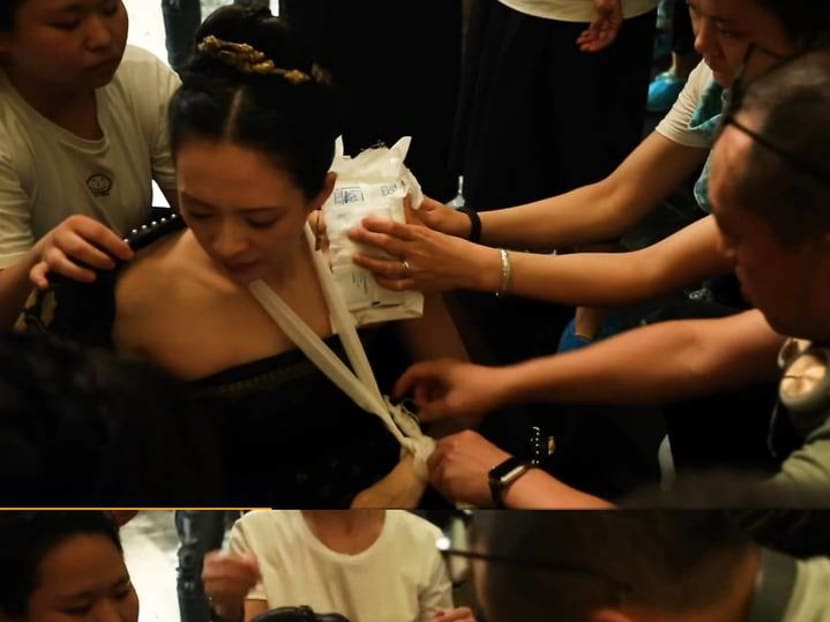 The clip then shows Ziyi undergoing some physiotherapy at a rehabilitation centre. She was accompanied by her worried-looking husband, Chinese rocker Wang Feng, who rushed over as soon as he heard about the accident.
Despite clearly being in a lot of pain, Ziyi seemed more concerned about how her condition would affect the rest of the Monarch Industry shoot. "Tell everyone I will keep going. I must keep going," she declared.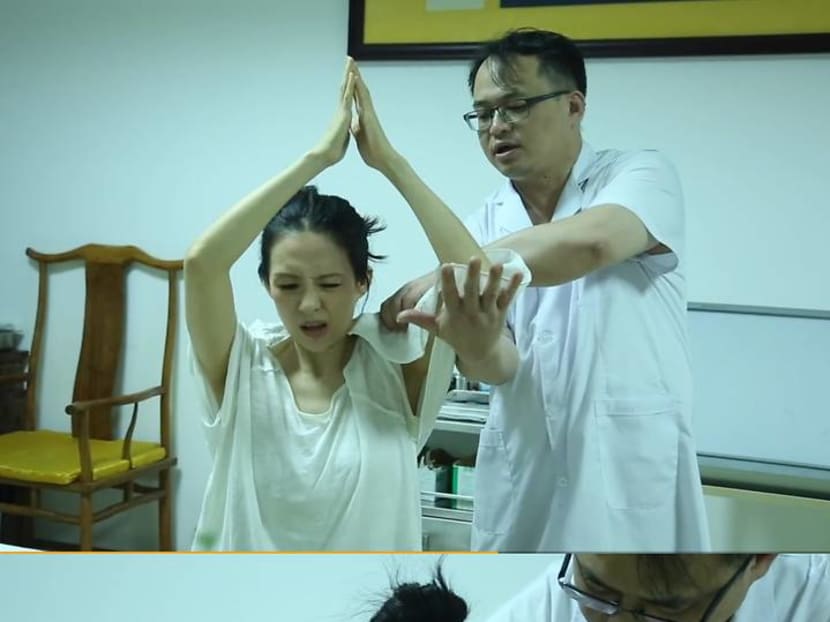 Sure enough, the gung-ho Ziyi returned to work just four days later, saying that she feels much better and that she can continue with filming.
Production resumed for a few more months, but it appears that she may need a much longer time to fully recover from her injury, which happened about two years ago.
Back in January, Wang Feng shared in a Weibo post that his wife's "shoulder and arm injuries have not completely healed", although he did not go into further detail other than that she put in a lot of hard work and effort into her new show.

Now, everyone finally knows what happened.
Needless to say, this whole saga led netizens to gain a whole new level of respect for Ziyi, who was commended for her professionalism and dedication to her work.
Let's hope she doesn't need to get hurt again to get praised, though.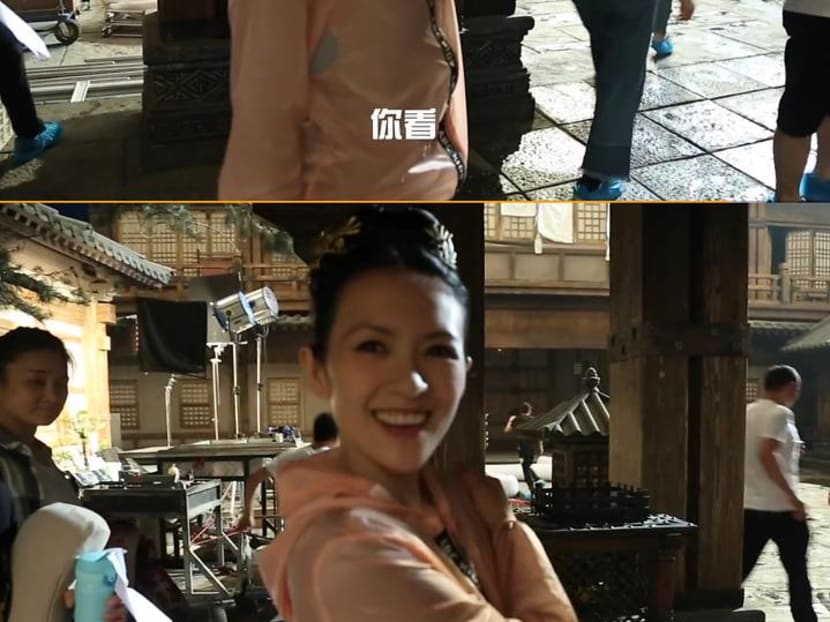 Photos: Monarch Industry/Weibo, Sina TV/Weibo