Captain Marvel Stunt Double On The Hardest Stunt She Ever Pulled Off in The MCU
Australian stunt performer Ingrid Kleinig also tells us why there isn't an Oscar for stunts yet.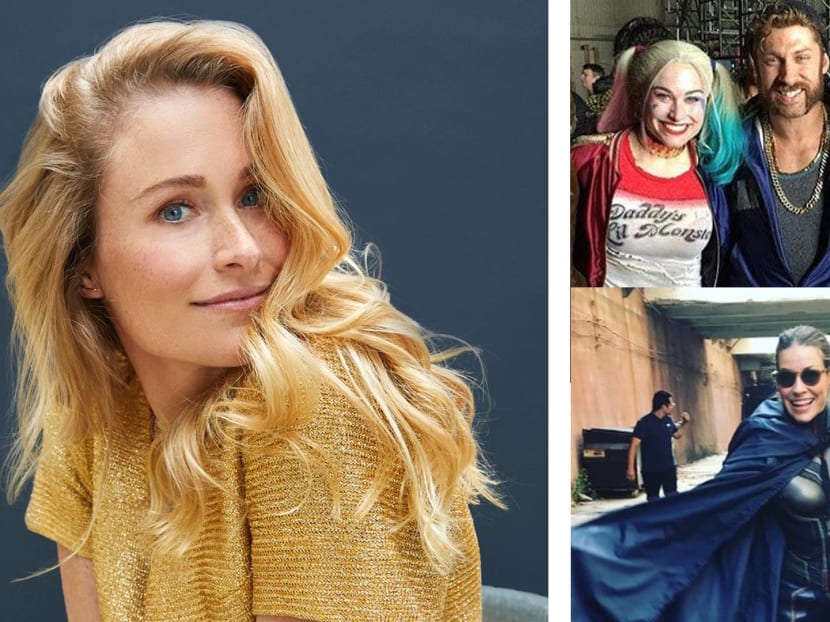 According to the Internet Movie Database, Ingrid Kleinig has been in over 60 movies and TV shows. You'd probably seen some of them — Mad Max: Fury Road, American Horror Story: Hotel, The Hobbit trilogy, and Ant-Man and the Wasp.
But here's the thing: you don't actually get to see her, just her work — as a stunt performer. The Australian first dabbled in the world of stunts at the Opening Ceremony of the 2000 Olympic Games where she was suspended 42m above the arena.
She later honed her athletic prowess and daredevilry with the physical theatre company Legs on the Walls and Sydney Theatre Company, before crossing over to TV and movies. The LA-based Kleinig is also the first female assistant stunt coordinator in Australia.
In September, Kleinig, 40, who has doubled for Brie Larson, Evangeline Lily and Margot Robbie, was in town to share her showbiz experiences to budding and professional filmmakers at the Storytelling+ Bootcamp, a two-day course hosted by IMDA and Disney.
8days.sg
managed to steal a few minutes of her time and ask her about the art of stuntology and when will stunt performers finally get their own awards category at the Oscars.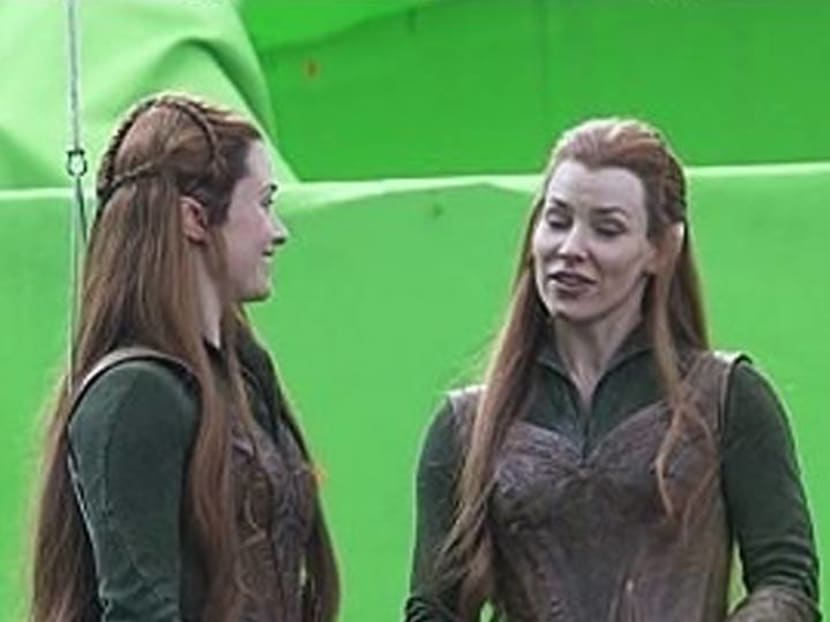 8 DAYS: In which movie did you start to play a more creative role as a stunt performer?
INGRID KLEINIG: The seminal project for me in that regard was The Hobbit trilogy. I spent three years in New Zealand doubling for Evangeline Lily as Tauriel and it was the first time I played a heroic figure. Nowadays, there are a lot of female heroes and superheroes in films, but in 2011 that was very new. That was the first time I realised how much fun I could have portraying a character with real strength. [The trilogy] was a turning point in my career because I got to work closely with Evangeline, director Peter Jackson, the sword master, the stunt coordinator, and movement director Terry Notary. So I had to work with these five people very closely every day, gather all their character choices and merge into one cohesive movement pattern. It was quite a task. Everyone had their own ideas of how Tauriel should move. So it was actually quite difficult to keep everyone happy. That was the first time I really felt the creative side of it. I got a taste for that and I wanted more.
As a stunt performer, do you audition for roles?
Rarely these days. I know in a lot of countries a stunt performer has to be ratified by the national grading panel because it's seen as high risk work. You don't necessarily let anyone in — you have to be part of a guild, a union or a system that has approved your qualifications and skill level. That I guess is an audition of sorts. I don't remember the last time I had to do an audition. Because the stunt community is a very small one, word-of-mouth often is how the jobs come by. And because the work is inherently risky, stunt coordinators usually find a team of people they know trust, and continue to work with them [on subsequent projects]. So often I would work for the same stunt coordinator.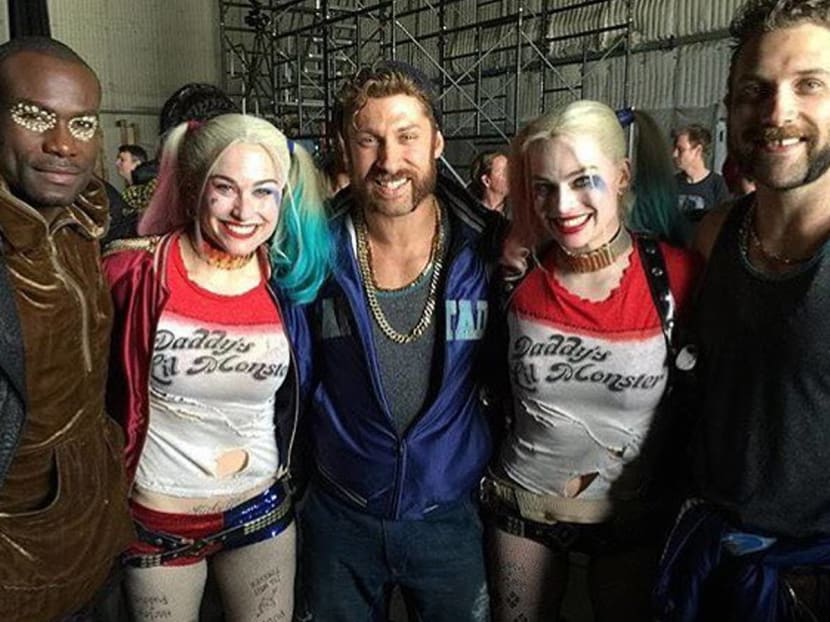 There's been a lot of talk of getting the Academy of Motion Picture Arts and Sciences, the people behind the Oscars, to recognise the stunt community with their own awards category. Do you feel that you're unappreciated by the industry?
I can actually see both sides of the story. I personally don't feel underrated at all. I know we don't get the same publicity as the actors do. That's not our job. The actors are there to sell the film because it's their name and their brand they are selling. I feel like we get amazing recognition, especially on set when we did the stunts. Very rarely when an actor finishes a scene, the entire crew would cheer and applaud. But that's actually quite a common thing when you are doing stunt scenes. We get the kudos behind the scenes.
As for Best Stunts Oscar, I think it would be dangerous to award stunts per say. Ultimately, it would motivate people to push the boundaries just for the sake of winning an award. If it's about making the stunts bigger, higher, faster, more explosive, then that's actually creating an element of risk rather than creating action that serves the story. I think an award should be given out to the second unit director or stunt coordination who designed action that enhances the story. So we are not rewarding Fast & Furious because it's an action film for the sake of action.
I think what's important to note is that stunt work is both an artistic and scientific field; I think we are somewhere in the middle. There's the artistic side, where we expressed in fight choreography and stunt creation, and the scientific side where we collaborate with aeronautical engineers to create rigs that flip cars. So which field is stunt work classified under?
You appeared as an actor in the 'Who's da New King of Hell' episode of Lucifer. Does acting appeal to you?
My passion and my point of difference is my physicality. If I'm offered an acting role with a strong physical element involved, then I'm in.
In Once Upon a Time in… Hollywood, Leonardo DiCaprio's character hangs out with his stunt double. Does that happen in real-life?
Absolutely. There needs to be a high level of trust between an actor and their stunt double and this often leads to friendships that continue beyond the workplace.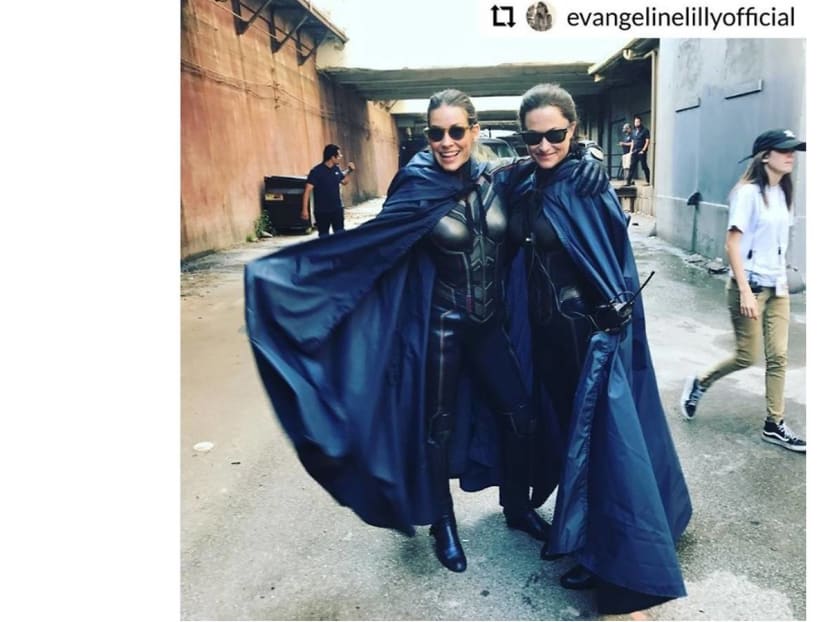 You doubled for Brie Larson in Captain Marvel, and Evangeline Lily in Ant-Man and the Wasp. What's the hardest stunt you've performed in the Marvel Cinematic Universe?
My role in Captain Marvel was quite easy. There were three stunt doubles for Brie Larson because it was such a massive shoot. I came at the end and did some of the fight work. There was nothing that would stand out as difficult or harrowing.
In Ant-Man and the Wasp, we did this highway chase in the streets of Atlanta and it was in the middle of summer, it was 30°C heat and I was in the Wasp suit, which was basically me in motorcycle leather from head to toe. It's great for performing stunts, not great in hot weather. I was standing on the back of a flatbed truck and this van rear-ended the truck and I flew off the back of the truck, smashed through the wind shield — which was real glass, not candy glass of the van. That was a big set up. We did all that at high speed in the streets of Atlanta; it wasn't done on the stage, against green screen or anything like that. There was a lot of technical rigging and coordination involved to get everything to the right place at the right time. Me having to stand on the back of a flatbed truck careening down the road at 40 miles an hour, and then be ratcheted through a wind shield was quite a tricky experience but good fun. I'm glad it made the cut.
So what was the toughest stunt you've ever done that was left on the cutting room floor?
I performed a double car knockdown on a horror film called The Darkness. At the end of the film, the two main characters, played by Kevin Bacon and Radha Mitchell, are simultaneously hit by a car and they go flying off the edge of a cliff into the ocean. Killing off the lead actors didn't sit well with test audiences so the studio re-shot the ending where the couple live happily ever after.
What's the one stunt you didn't work on, but wish you had performed?
Just one?! I'll give you three, in order of preference. The corkscrew car jump, which they got it in one take, in The Man with the Golden Gun; the Steve McQueen car chase — in the 1968 Mustang GT Fastback — through the streets of San Francisco in Bullitt; and the crane fight scene in Casino Royale because I love working with heights.
Captain Marvel and Ant-Man and the Wasp are now available on iTunes. Lucifer is streaming on Netflix.

Photos: Ingrid Kleinig
[Correction: An earlier version of this article incorrectly stated that Kleinig auditioned for Wonder Woman. She didn't.]