Constance Wu Gets Trolled After Cancellation Of Fresh Off The Boat
She "was upset" when the sitcom was renewed back in May.
If you haven't heard the news, Fresh Off the Boat has been cancelled. It's a sad day for fans but some folks think Constance Wu, one of the show's leads, is probably rejoicing.
It was announced yesterday (Nov 9) that the sitcom — about the Huangs, a Taiwanese-American family, led by Randall Park and Wu, in the 1990s — will end its sixth and current season, with an one-hour finale episode which is set to air on Feb 21.
In May, when Fresh Off the Boat was renewed for Season 6, Wu didn't seem too thrill to reprise her role as Jessica Huang. "So upset that I'm literally crying," she tweeted then. The Hustlers star later explained that she was distraught because the renewal meant she had to give up another project.
She wrote: "FOTB is a great show that I'm proud of and that I enjoy. I've gotten to fully explore my character and I know her like the back of my hand. So playing Jessica is fun and easy and pleasant. I get to work with a kind and pleasant cast/crew. Which makes it all quite enjoyable — so obviously I don't dislike doing a show that is fun and easy and pleasant."
Now that the show is cancelled (likely because of its poor ratings in recent years), Netizens are having a blast poking fun at Wu for her "so upset" comment, joking that she is now free to pursue other endeavours. Here are some of them: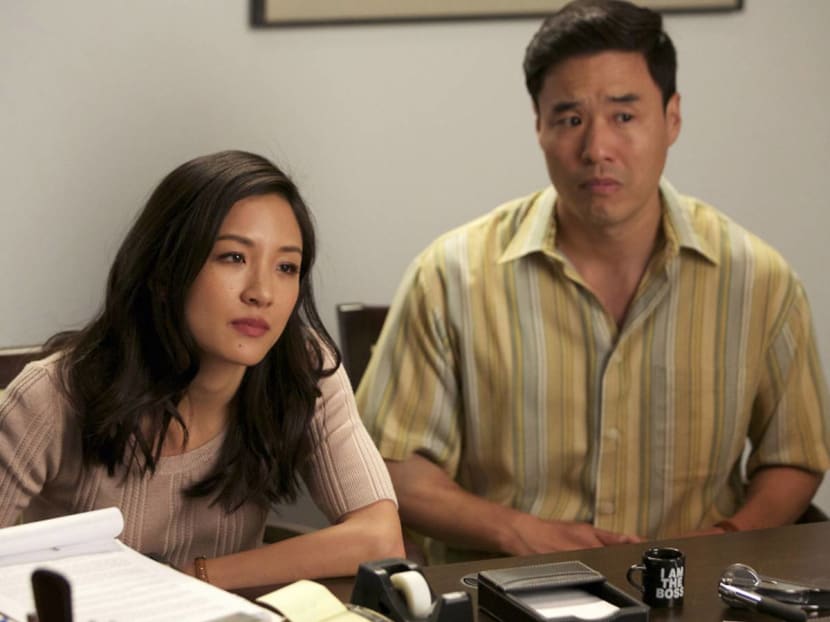 All kidding aside, we hate to see Fresh Off the Boat go. The show, which was loosely inspired by celeb chef Eddie Huang's memoir of the same name, was the first US broadcast sitcom about an Asian-American family since Margaret Cho's All-American Girl in 1994.
In other firsts: the sitcom was the first show to celebrate Chinese New Year, and the first network show to travel to Asia (the Season 3 premiere, 'Coming from America' was shot in Taiwan, with Tiffany Hsu as guest). It marked its 100th episode in April.
Randall Park, who plays Louis Huang, took to Instagram to express his appreciation: "For six seasons, I got to play a man of many dimensions: a loving father and husband, a friend, a boss… I got to laugh, to cry, to sing, to dance, to be a real human being."
Ken Jeong, who has a recurring role as Louis's brother Gene, is also saddened by the cancellation.
A Fresh Off the Boat spin-off, featuring an Indian family whose daughter goes to school with Eddie (Hudson Yang), is currently in the works.
Hey, Netflix, rescuer of cancelled shows, this is the part where you come in and say, We'll take over from here... Please?
Seasons 1-5 of Fresh Off The Boat are now streaming on Fox+.
Photos: TPG News/Click Photos