Ghostbusters: Afterlife Review: Paul Rudd Is The Best Thing In Lukewarm Sequel/Love Letter To '80s Classic
Plus a review of 'Finch', a post-apocalyptic drama starring Tom Hanks, a dog and a robot.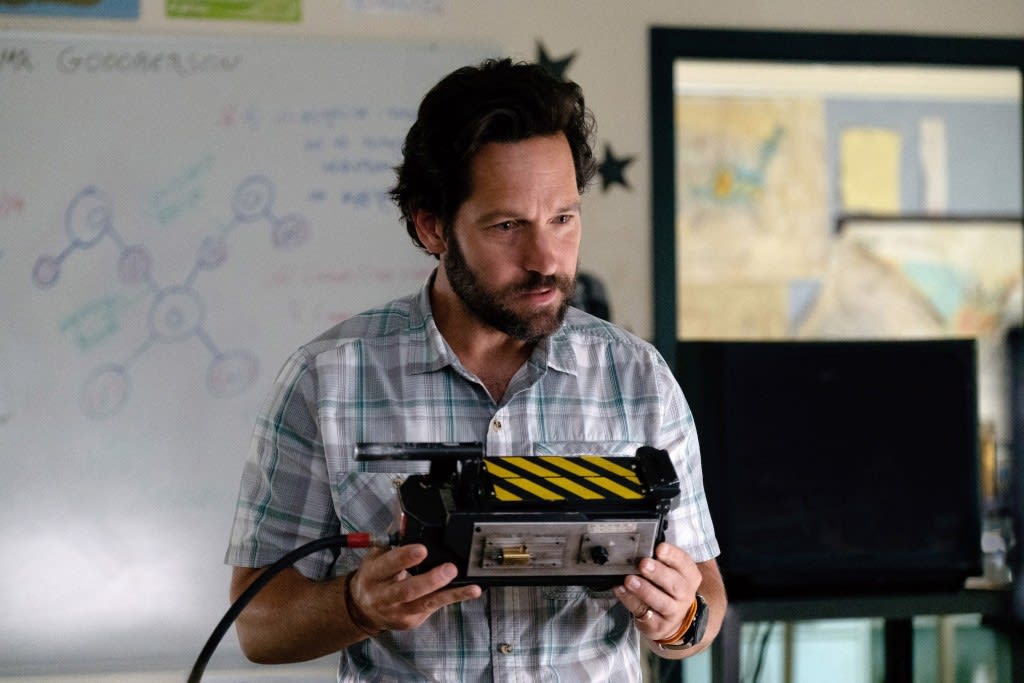 Ghostbusters: Afterlife (PG)
Starring Carrie Coon, Paul Rudd, Finn Wolfhard, McKenna Grace
Directed by Jason Reitman​​​​​​​Jason Reitman, who is better known for personal dramas (Juno, Up in The Air), dips his toes into blockbuster water with this belated (second) sequel — with zilch to do with Paul Feig's 2016 all-female reboot — to his father Ivan's 1984 classic Ghostbusters, with depressingly lukewarm results. The story follows single mum Carrie Coon and her kids Finn Wolfhard and McKenna Grace as they uproot to a remote burg where her estranged father and OG Ghostbuster Egon Spengler (the late Harold Ramis) has left them a big-ass spooky house — and a mystery to solve. Knowledge of the first movie is integral because Afterlife is awash with nostalgia and fan service. The bad news is, it's too busy being self-referential (and reverential) that it has no self to refer to. The supernatural thrills and small-town ennui mash-up fails to generate excitement; the always-reliable Paul Rudd, aka The Sexiest Man Alive, adds much-needed spark as potential suitor/comic relief but is eventually benched in the final showdown — when the surviving OG spectral fumigators (Bill Murray! Dan Aykroyd! Ernie Hudson!) turn up to save the day (great timing!). Alas, as a fan of the property, I can't help but wonder if my time is better spent just re-watching the original movie. (2.5/5 stars)

Photo: TPG News/Click Photos
Scroll down for more reviews...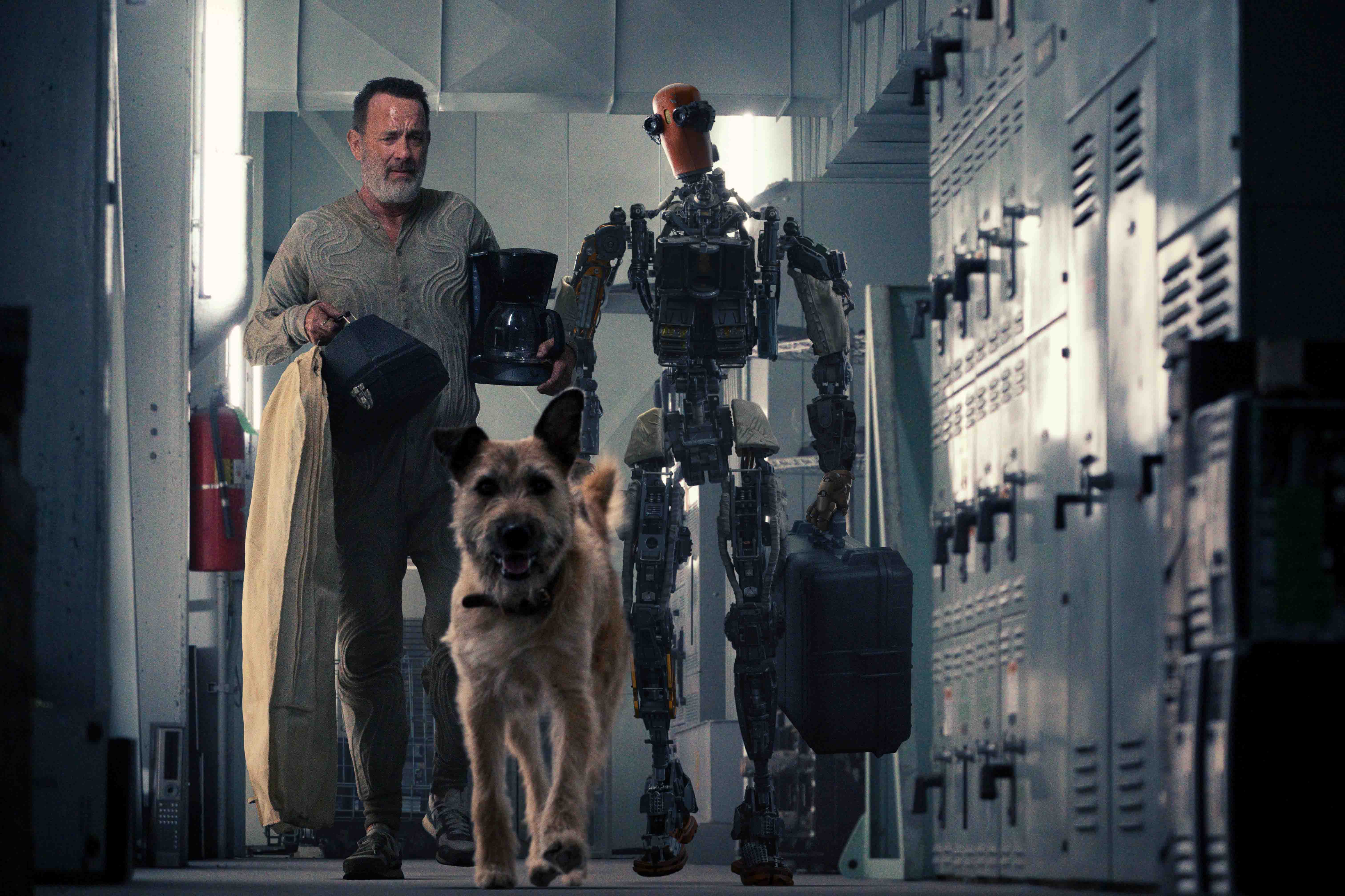 Finch (PG13)
Starring Tom Hanks, Caleb Landry Jones
Directed by Miguel SapochnikGame of Thrones helmer Miguel Sapochnik's post-apocalyptic piece plays like a Castaway redux by way of I Am Legend (and a dash of I, Robot), except this time Tom Hanks (a beacon of decency as usual) isn't totally alone. His titular scientist is accompanied by an Irish Terrier (scene-stealing former rescue dog Seamus) and a newly-constructed, Chappie-looking robot (voiced by Caleb Landry Jones), all fleeing a looming cataclysm. Apart from a tense night chase involving unseen marauders, this is an intimate road trip drama with Finch imparting a thing or two about humanity and hope to his childlike mechanical creation. (3.5/5 stars) On Apple TV+

Photo: Apple TV+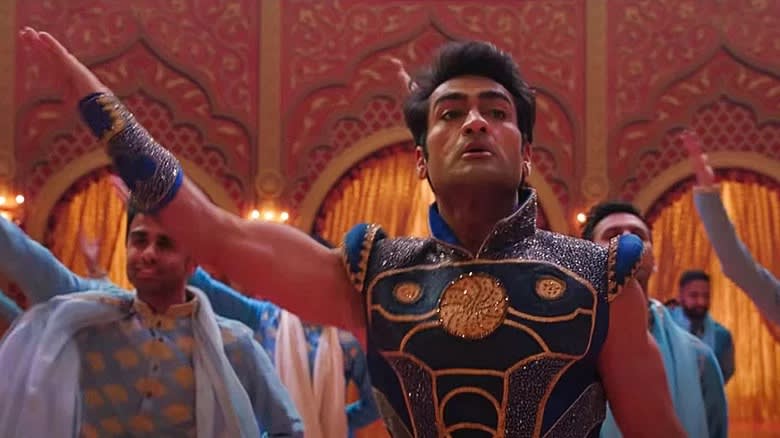 Eternals (M18)
Starring Gemma Chan, Richard Madden, Salma Hayek, Kumail Nanjiani, Don Lee
Directed by Chloé Zhao​​​​​​​It's baffling, heartbreaking even, to learn that Oscar-feted Nomadland director Chloé Zhao's audacious take on Jack Kirby's 1976 comic series — a millennial-stretching saga about alien angels defending Earth — is the first MCU movie to receive the lowest Rotten Tomatoes score. Surely, there're others more worthy of that derision (Iron Man 2! Thor: The Dark World! Er, Captain Marvel?). The sprawling epic is gorgeous, filled with wonderful performances, with each Eternal getting a moment or two to shine. Special mention to Kumail Nanjiani: He brings much joy to the pathos as Kingo, who leads a double life as a Bollywood idol. (3.5/5 stars)
Photo: Disney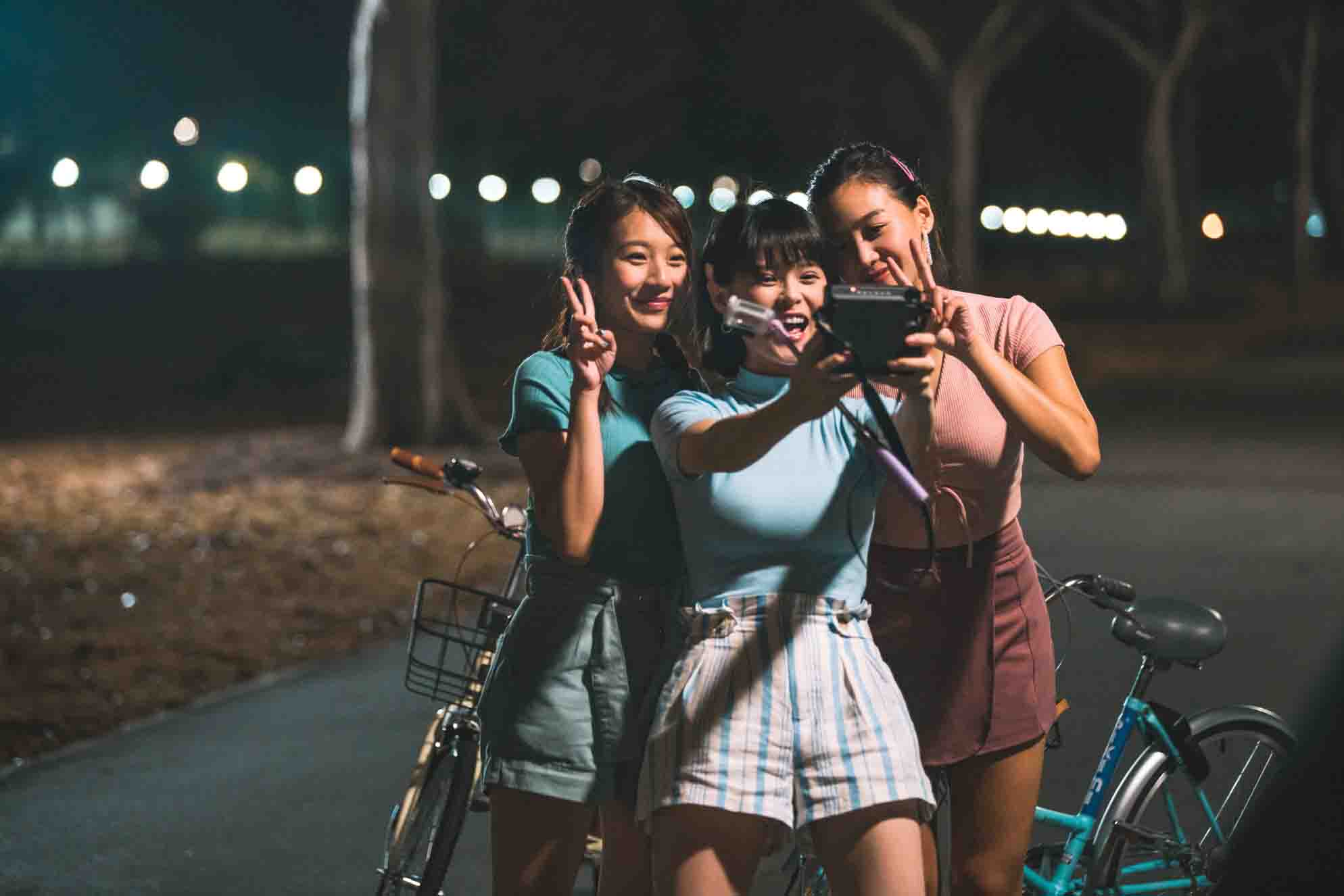 Late Night Ride (NC16)
Starring Lina Ng, Andie Chen, Jayley Woo, Henry Thia
Directed by Koh Chong Wu​​​​​​​This homegrown horror — which lists Eric Khoo as one of the producers — isn't the Tales from the Crypt-ish anthology we'd hoped for because Henry Thia's double-decker operator would've really made a great Cryptkeeper. Alas, he only turns up briefly. The rest of the movie — which feels longer than its 80-min runtime — by newcomer Koh centres around the mysterious death of an influencer (Jayley Woo) that is somehow connected to Lina Ng's frazzled private hire driver and Andie Chen's beaten single dad. The revelations are flat, the scares flatter, risible even (a piece involving a possessed bicycle is way too silly). (2/5 stars)
Photo: Clover Films/mm2 Entertainment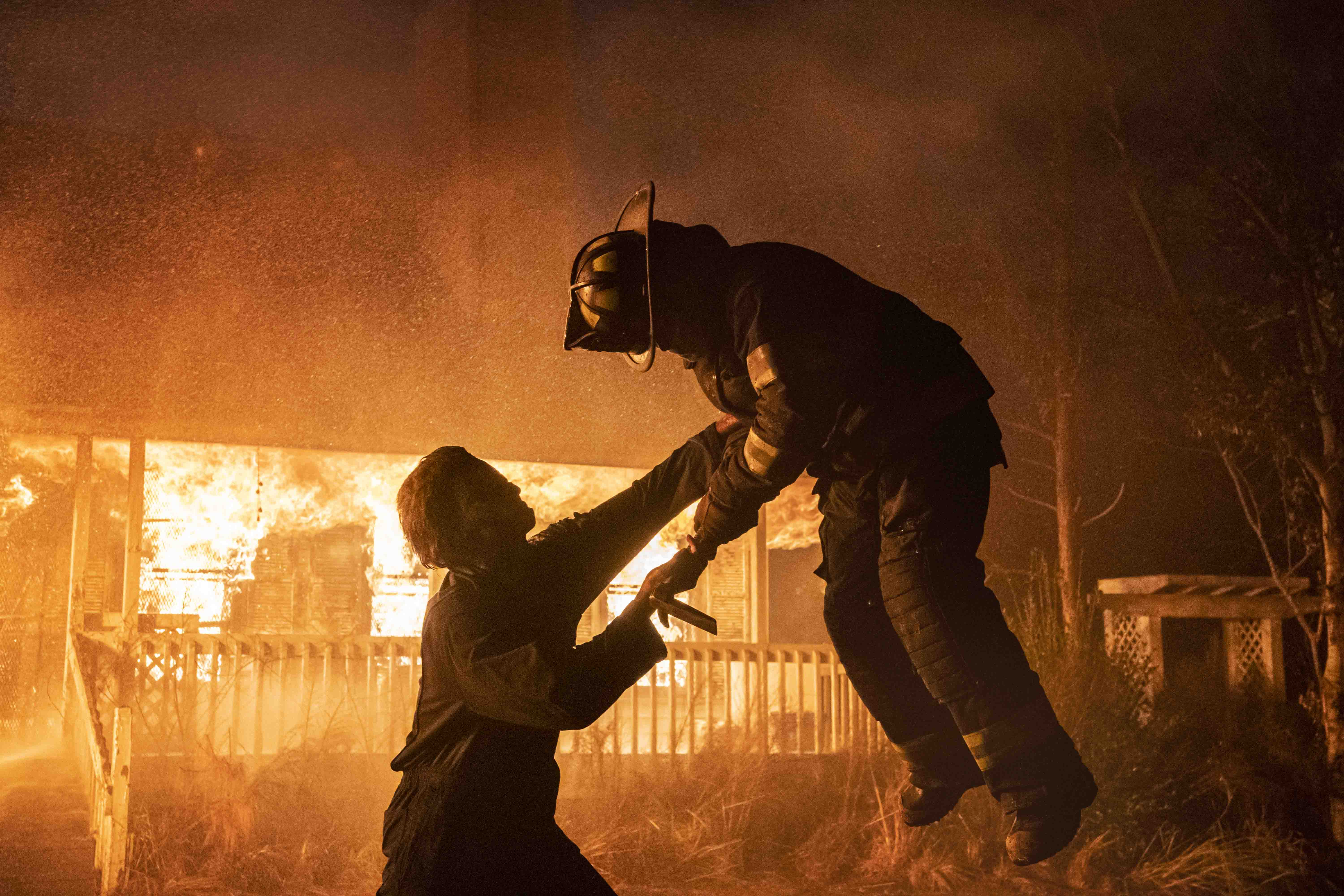 Halloween Kills (M18)
Starring Jamie Lee Curtis, Will Patton, Judy Greer, Andi Matichak
Directed by David Gordon Green​​​​​​​While 2018's Halloween reboot retconned the series' other entries, it's a rare sequel that worked just as well as a standalone — as a riveting study on trauma and resilience. Halloween Kills, set moments after the first movie, isn't as appealing. Jamie Lee Curtis's bedbound most of the time, leaving the killing of bogeyman Michael Myers to granddaughter Andi Matichak. The gore's gone up considerably but genuine scares are in low supply. Tender moments between JLC and Will Patton offer a respite from the butchering, which gets repetitive after a while. Hopefully, concluding chapter Halloween Ends will pick up the slack. (2.5/5 stars)
Photo: UIP