Lim Tean's Debt Collectors Brand Themselves As Money-Recovering Avengers
"We provide justice for our clients."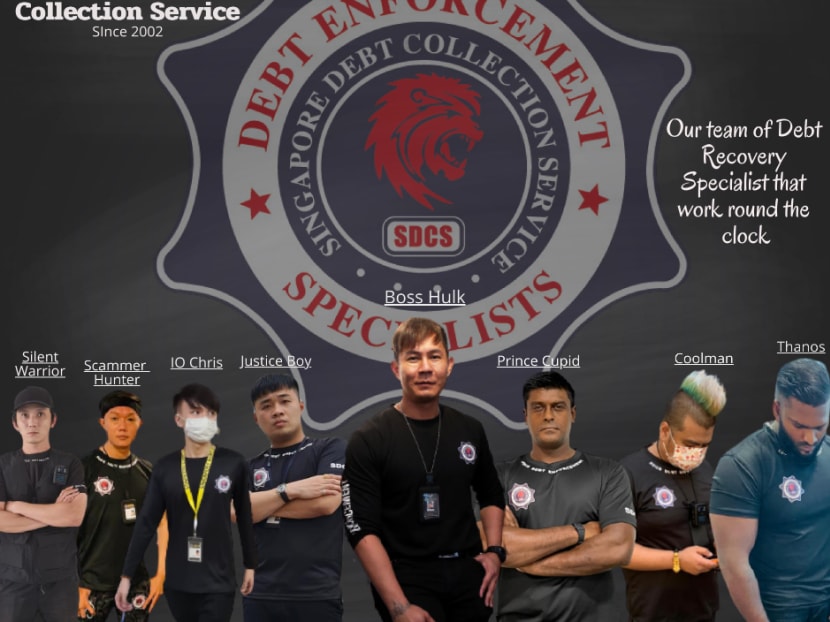 Lawyer and opposition politician Lim Tean was the subject of a viral Facebook livestream on Sept 21, when five debt collectors showed up at his law firm to demand repayment of an outstanding debt.

According to the 19 minutes-long video, the debt recovery team asserts that Lim Tean owes their client a sum of $4,950. After a tense exchange, the Peoples Voice party founder eventually issued a payment cheque.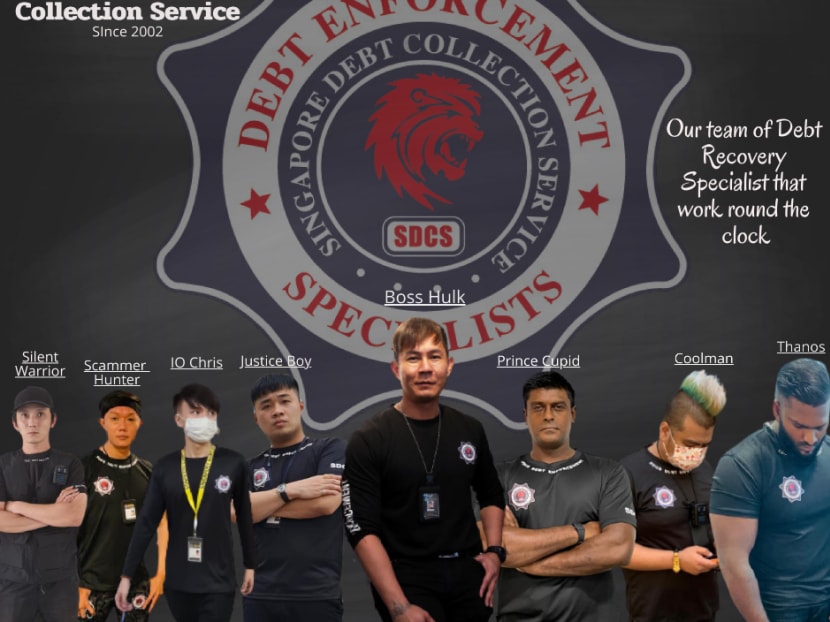 SDCS' Facebook page also has a cover photo of eight debt collectors, dressed in black and assembled like the Avengers. Each man has a fancy nickname like 'Boss Hulk', 'Thanos', 'Prince Cupid', 'Scammer Hunter', 'Coolman' and 'Justice Boy'.

Speaking to 8days.sg, 'Justice Boy', aka Kenneth Tien, 29, tells us that his team markets themselves as superheroes as "we provide justice for our clients". He adds: "It's meant to be something fun, but in a way it's how we judge ourselves."

Some of the non-Marvel nicknames like 'Scammer Hunter' were also coined after the debt collector's specific expertise. As for Prince Cupid, well, Kenneth explains: "He calls himself Prince, and Cupid rhymes in a way. And for Coolman, just look at his hair, no need to say lah."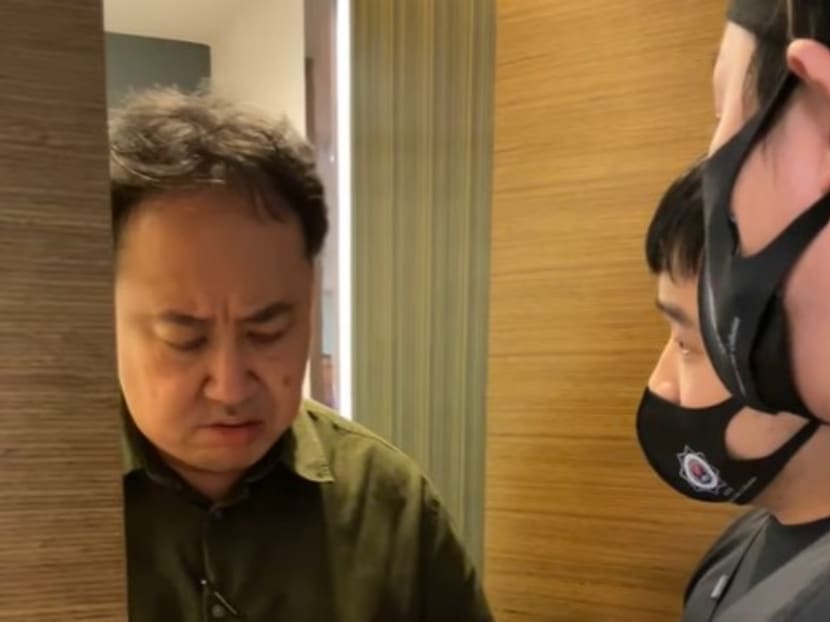 Other than Lim Tean, Kenneth and his team had also livestreamed themselves demanding debt repayment from multi-label retailer Naiise at Jewel Changi Airport in April this year.

When asked about whether the viral videos — which showed the debtors' faces — are a violation of privacy, Kenneth says rather evasively: "We cannot comment on whether it's illegal or not. So far we have no issues. We just do what's right."

He claims that SDCS posts debt recovery videos online "depending on the individual involved". The Lim Tean video was streamed, he insists, as evidence "to protect us". He reckons, "If [Lim Tean] wants to say our debt collector punched his face, I can say 'when did I punch you?' We're not into this politics thing, we're just doing our job. There are so many debts [incurred] during the pandemic now, even [a repayment of] $500 matters to someone."
Some netizens have denounced the debt collectors' heavy-handed "hooligan" behaviour, as the well-built men were sometimes videoed standing in formation at the debtor's location. Occasionally, the exchange would also get heated (like in the Lim Tean livestream).

Kenneth remains unfazed, saying: "We don't let it affect us. We cannot please everybody. We just don't cross boundaries. We're backed up by court judgment [to demand repayment] and we have to enforce it."
SDCS has collected debt repayments on behalf of clients who were owed service fees and supplier payment. However, Kenneth claims that there are clients that his company turns down. "We will never do jobs involving illegal debts, like soccer bookies. And Ah Longs (loansharks). We have a lot of overseas numbers calling us to offer half of the recovered sum as commission, but if it's against the law, we don't do it," he shares.

For every "20 to 30 cases", Kenneth says he encounters one or two cases involving debtors who were elderly or bedridden. "We wouldn't know until we're at [the debtor's address]," he says.

He recalls a case where a debtor was revealed to be struggling with terminal Stage 4 cancer. According to Kenneth, he apparently talked his client out of pursuing the money. "Although yes, the main purpose of our job is to earn money, but we must be reasonable and not [take up] the case even if the client says, 'No, I don't care'. Most of the time they are willing to stop. They're not heartless. If we keep demanding money from these people, I don't think we are human anymore," he says.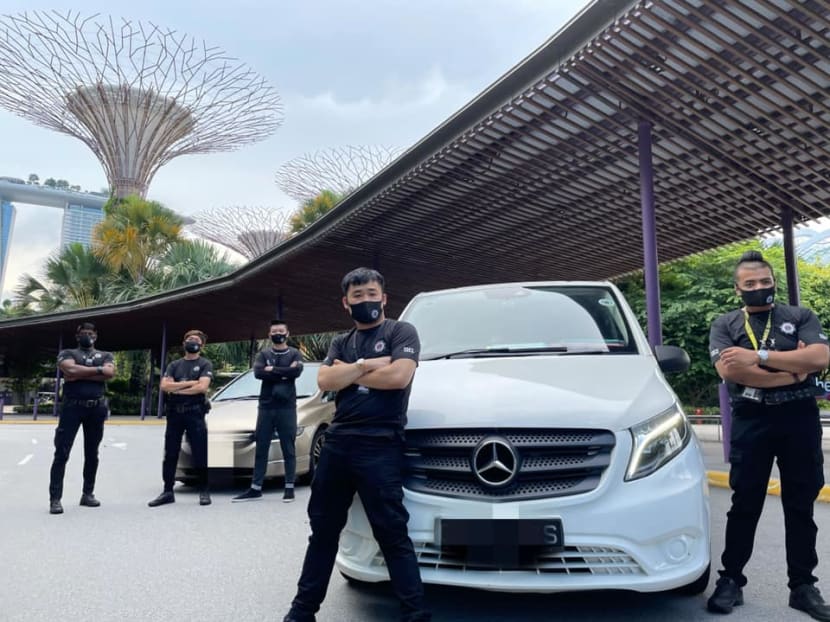 Kenneth avers that debt collectors are not "unreasonable". He explains, "We talk to [the debtors] using logic, we tell them about the facts of the case, that the court has already ruled that they lost the case. As long as they don't avoid their debts, we're okay. If they say 'sue me lah', we will be very firm."

Occasionally, the debt collectors encounter hostile debtors. He recounts, "Two days back, a debtor took two choppers from his house and threatened to commit suicide. We don't like to see this kind of thing. We told him he could pay in installments or take more time to pay. But don't suicide lah, it's not worth it."

And there were times when Kenneth was challenged to a fight. "The whole family came out and wanted to fight our guys. We keep our stance firm, but we don't do things to provoke them further. If they punch us, we'll call the police and let them handle it," he says.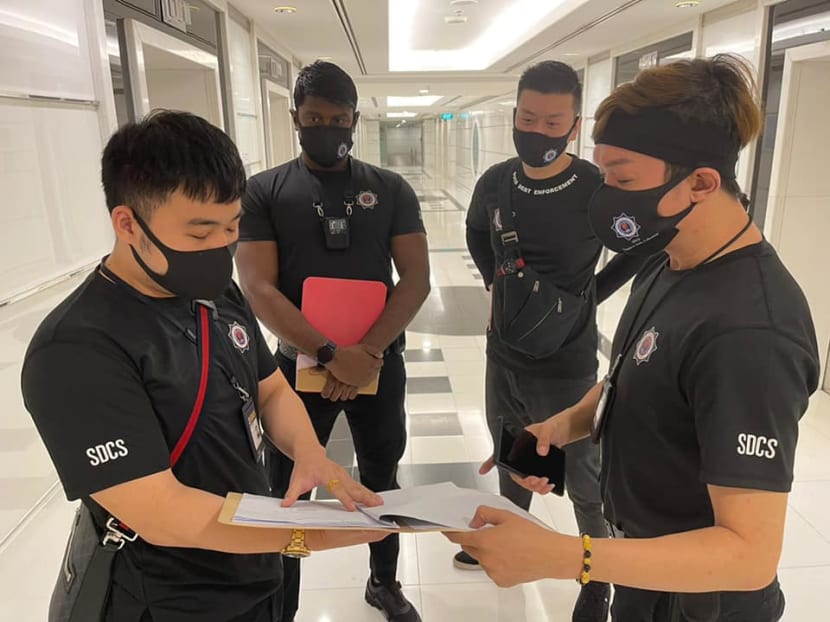 SDCS charges clients by "taking a small upfront fee and a commission upon recovery". There were also times when they did pro bono jobs. Kenneth says, "It's based on our assessment. We even had secondary school kids coming to us to say they were conned by people but they didn't want to tell their parents. We helped them for free."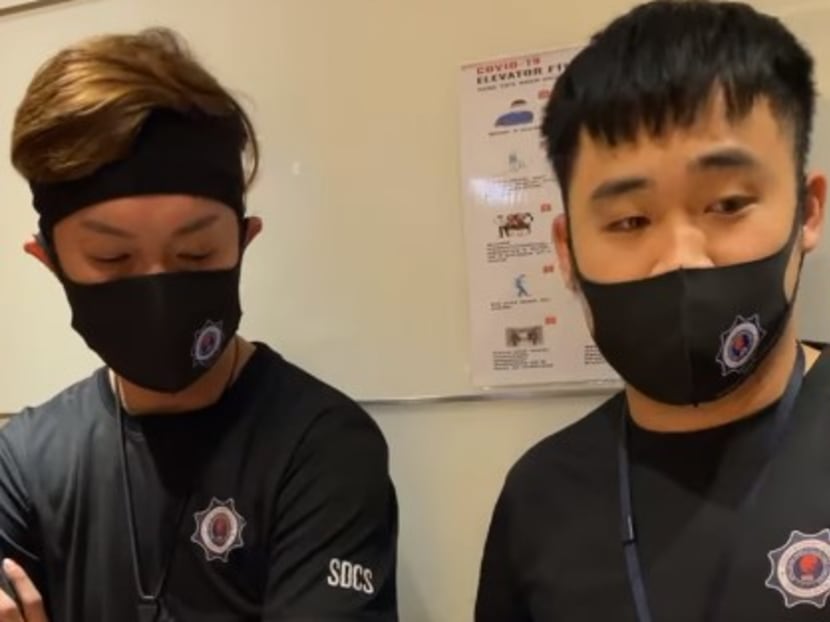 Kenneth (right in pic), who studied till his 'N' levels, stumbled into debt collecting via an online job posting after working "a lot of odd jobs" like selling handphones and being a bouncer and hotel banquet waiter. He has been a debt collector for almost four years. "The funny thing is, my brother is a civil servant," he laughs. "But my mother doesn't judge me, she lets me do my thing as long as I don't break the law."

The basic salary of a debt collector is not high, he admits, "but there's commission based on the jobs we do". He reckons that he was "a very impulsive guy before, but this job teaches me to be patient. Sometimes we have to talk to debtors for 30 minutes to an hour and show them some compassion, in a way." He adds: "I didn't expect myself to go this far."

Photos: SDCS Holdings